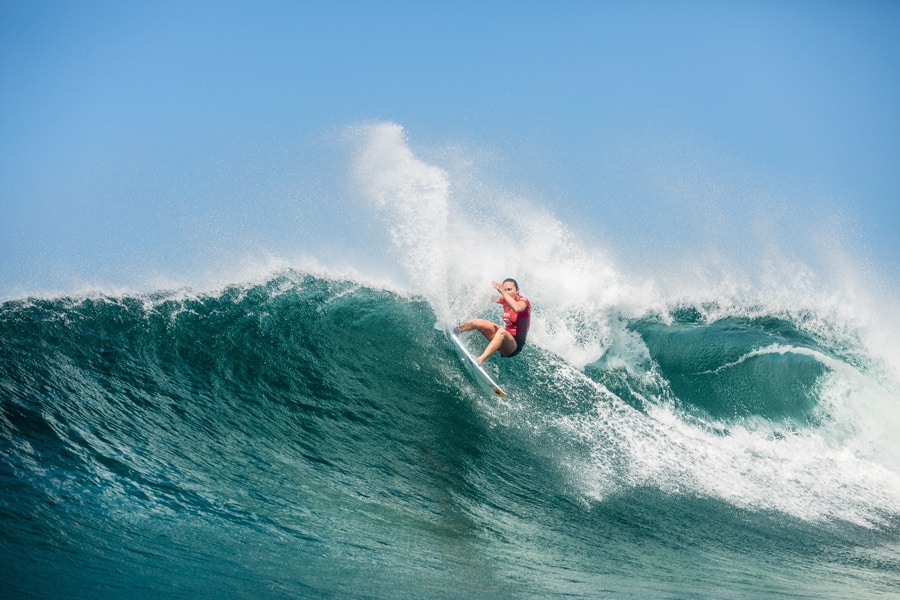 Carissa Moore (HAW) won the Rip Curl Newcastle Cup presented by Corona, the second stop on the World Surf League (WSL) 2021 Championship Tour (CT), in three-to-five foot waves at Merewether. The event culminated in an action-packed Finals Day as World Title points were collected in Newcastle for the first time in almost three decades.
Moore Earns 24th CT Victory, Ties Wendy Botha for Record CT Wins
Reigning four-time WSL Champion Moore built momentum through the event, most notably with her game-changing air reverse in the Quarterfinals and her event topping 17.74 heat total (out of a possible 20) in the Semifinals. Although a slower heat, Moore dominated the Final against CT rookie Isabella Nichols (AUS) to mark her 24th CT win, tying Wendy Botha for the most CT wins.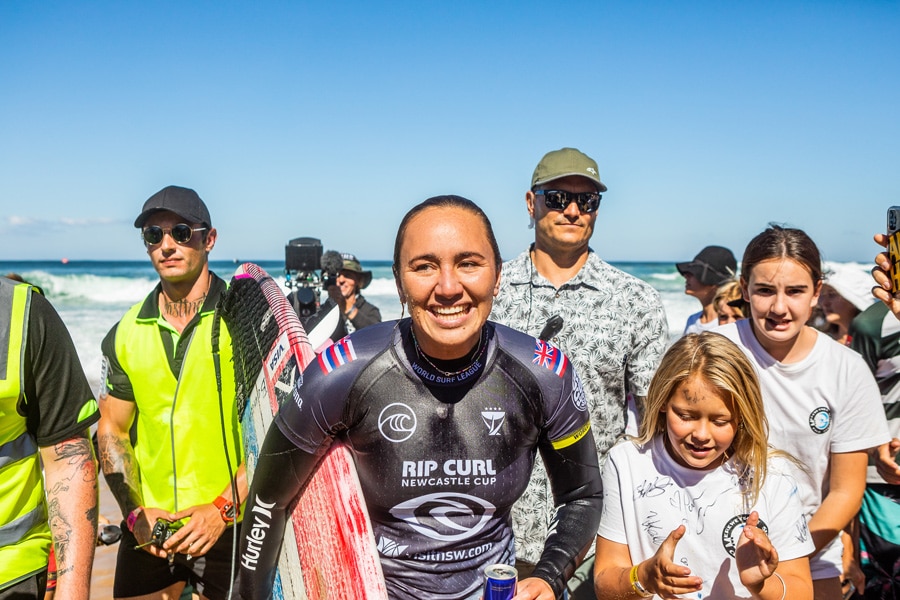 "I really want to dedicate this win to my family, and in particular, to my grandma," Moore said "She passed away just before we came to Australia, so this one is for her. This just feels amazing to be standing number one at the end of this event. I really didn't expect it. It was a really fun final with Isabella (Nichols). I want to congratulate her on such an awesome result in her rookie season. I'm looking forward to the next event, and hopefully, keep some momentum."
Looking unstoppable in the first of four CT events on the Australian leg, Moore now wears the yellow Leader Jersey heading into the Rip Curl Narrabeen Classic pres. by Corona.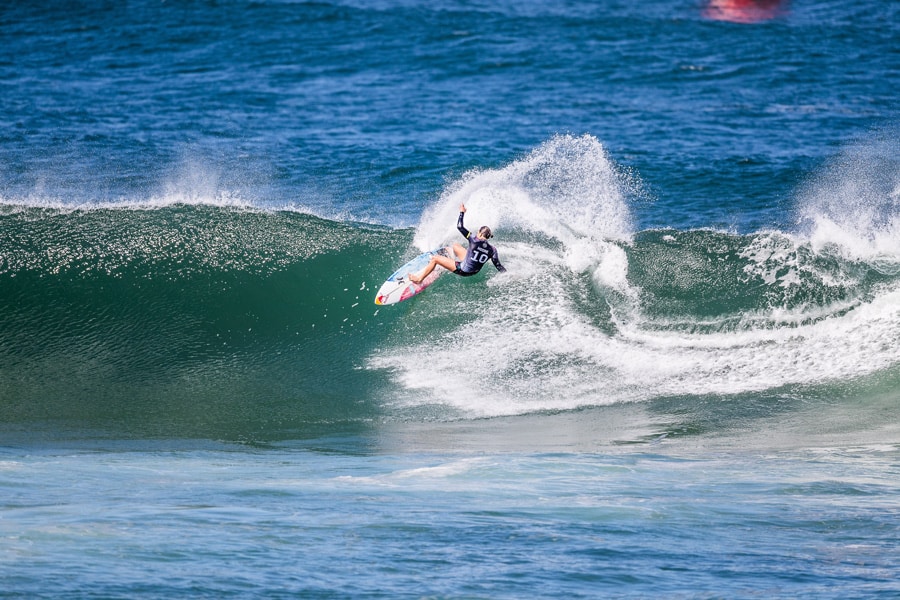 Rookie Isabella Nichols Kickstarts Career with Runner-up Finish
Although Nichols struggled to find a rhythm in the Final her performances all through the event were admirable and finishing second in a CT event in only her second appearance is a massive statement and a shot over the bow of the rest of the Championship Tour competitors. Nichols heads to the Rip Curl Narrabeen Classic sitting at World No. 3 on the rankings.
"This is crazy, I really didn't expect to make it this far," said Nichols. "Every heat I made was a bonus and to have a heat against not only Steph (Gilmore) but Carissa (Moore), my two idols, has been so surreal. This is the best job ever. I felt like I didn't get a decent opportunity, which was a bummer, but only so many things can go your way. Carissa definitely outsmarted me tactically and it was really cool to see how she went about that heat. We were out there having a chat and a laugh so it was really fun. I'm looking forward to the next three events now."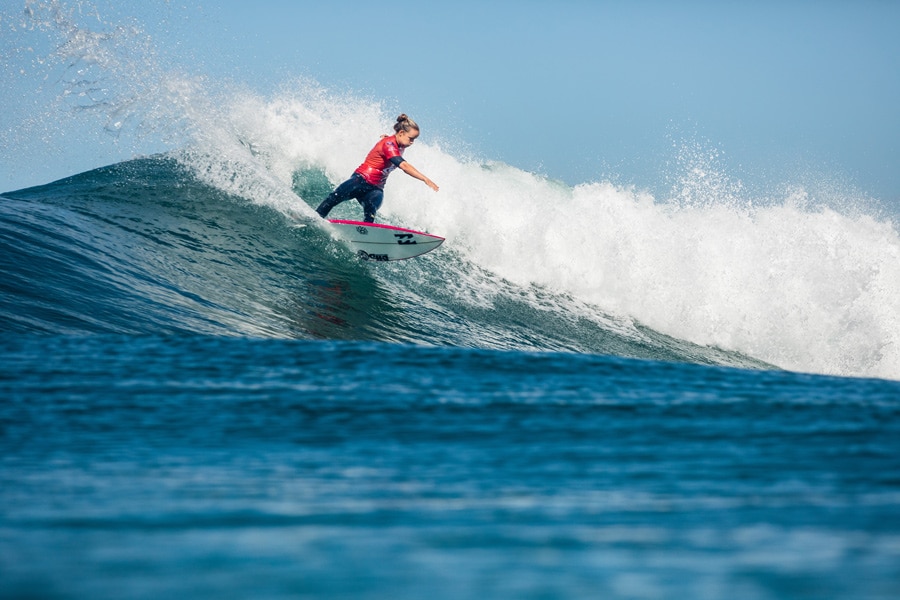 Teammates Moore and Caroline Marks (USA) went head-to-head in the second Semifinal with Moore dominating the matchup with the highest two-wave combination of the entire event. Although Marks wasn't able to put Moore under too much pressure, she leaves Newcastle in 3rd place and 5th on the rankings.
Next Stop: Rip Curl Narrabeen Classic Pres. by Corona
The next stop on the 2021 WSL CT will be the Rip Curl Narrabeen Classic pres. by Corona. The event waiting period will open on April 16 and run through April 26. All the action will be broadcast LIVE on WorldSurfLeague.com and the free WSL app. Also, check local listings for coverage from the WSL's broadcast partners.
The Rip Curl Newcastle Cup pres. by Corona is proudly supported by our partners Rip Curl, Corona, the NSW Government's tourism and major events agency Destination NSW, The City of Newcastle, Red Bull, Oakley, Hydro Flask, Harvey Norman, Bonsoy, Boost Mobile, Dometic Outdoor, Bond University, BF Goodrich, Burton Automotive, and Oakberry.
Rip Curl Newcastle Cup pres. by Corona Women's Final Results:
1 – Carissa Moore (HAW) 15.73
2 – Isabella Nichols (AUS) 8.34
Rip Curl Newcastle Cup pres. by Corona Women's Semifinals Results:
HEAT 1: Isabella Nichols (AUS) 13.20 DEF. Keely Andrew (AUS) 12.13
HEAT 2: Carissa Moore (HAW) 17.74 DEF. Caroline Marks (USA) 10.17
2021 WSL Women's CT Leaderboard Top 5:
1 – Carissa Moore (HAW) 17,800 pts
2 – Tyler Wright (AUS) 12,610 pts
3 – Isabella Nichols (AUS) 10,410 pts
4 – Stephanie Gilmore (AUS) 9,490 pts
5 – Caroline Marks (USA) 8,695 pts
5 – Tatiana Weston-Webb (BRA) 8,695 pts
5 – Sally Fitzgibbons (AUS) 8,695 pts