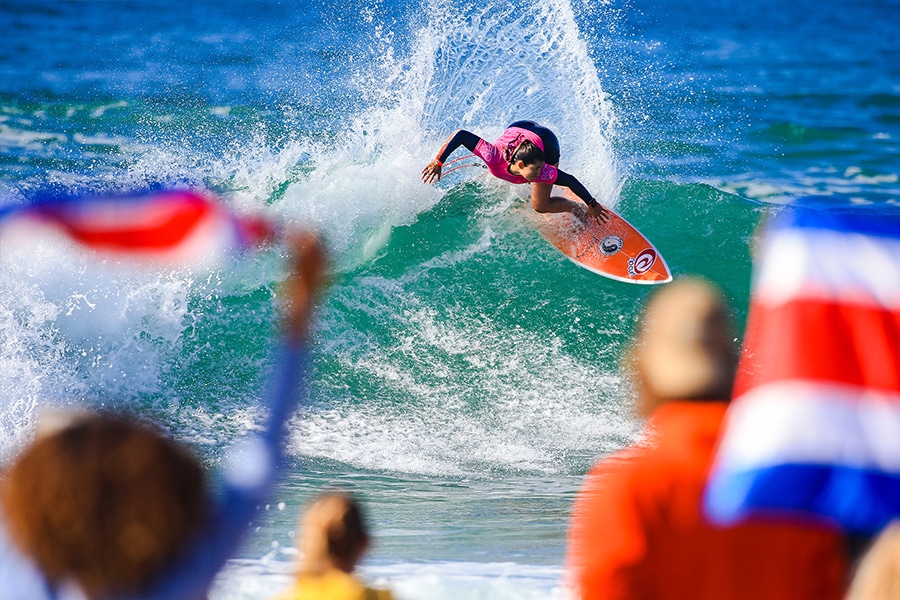 Pictured: Brisa Hennessy dominated throughout the week at Culs Nus. Credit: © WSL / Masurel
Brisa Hennessy(CRI) won the ROXY Pro France, claiming victory in the Final bouts against India Robinson (AUS), held in three-to-four foot surf at Culs Nus.
Stop No. 3 of 4 on the 2021 World Surf League (WSL) Challenger Series, the Quiksilver and ROXY Pro France had to negotiate through a very tricky forecast and timed competition perfectly to finish in classic French beachbreak conditions to crown the event winners in front of capacity crowds once again.

"I'm so happy to win and to have all the support from my amazing family and friends it's a really special moment for me," Hennessy stated. "India is a great competitor, I'm so proud of her and I believe she deserves to be at the top. It was definitely back-to-back and the waves totally changed and I was grateful I got that wave at the end."
After two seasons on the Championship Tour, Hennessy failed to retain her spot at the end of the 2021 season but today took a big step forward in her requalifying effort for next year. Her path to the Final was flawless as she defeated all the form surfers of the moment to claim her first win at this level of competition. Coming into France ranked second on the Challenger Series after a 5th place in Portugal, Hennessy moved into 1st overtaking Gabriela Bryan (HAW) who had an uncharacteristic first-round exit in France.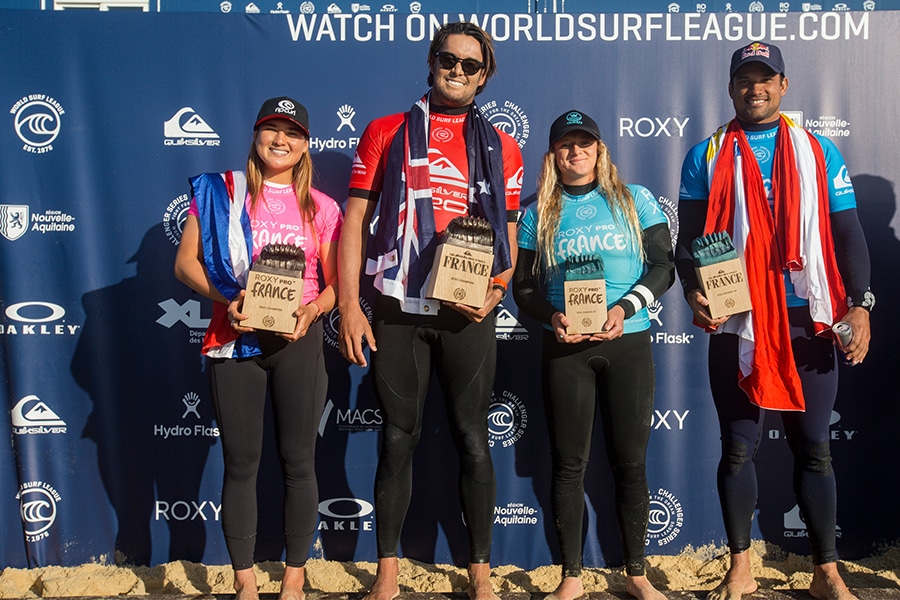 In the Final, Hennessy swung first with a quick two-turn combo and a 6.83 to jump in an early lead and apply pressure on Robinson. The next exchange happened on smaller waves that didn't offer quite as much wall to work with and both surfers walked away with an average number for their effort, the Australian with a slight advantage.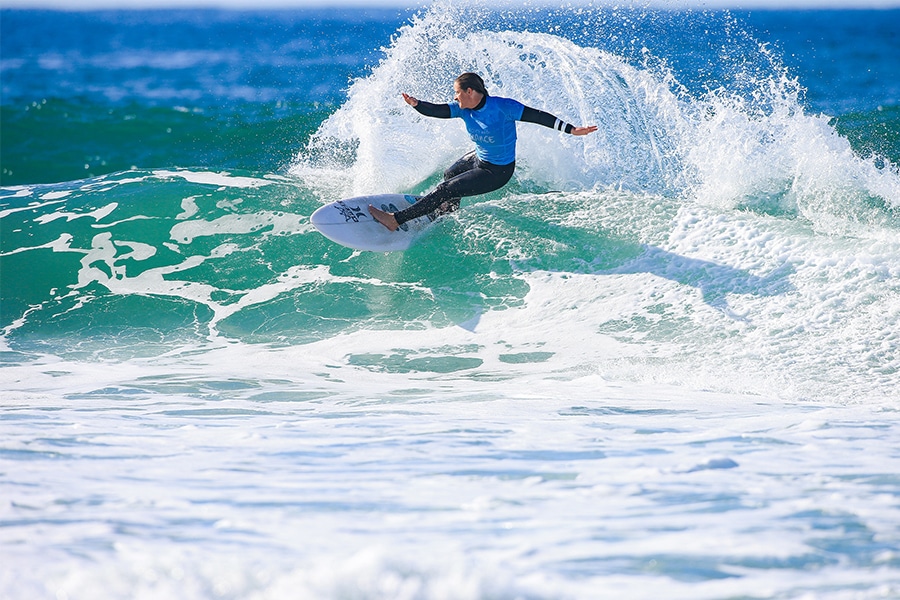 Pictured: India Robinson Credit: © WSL / Masurel
"I'm super stoked on making my first Final at the Challenger Series level," Robinson said. "I knew going up against Brisa was going to be tough, but ultimately my goal is to make the CT so I better get used to it. I'm super excited to go to Haleiwa next, where I'm from we have a lot of waves and power so I feel like I'm going to be comfortable there. The whole Aussie crew we're such a close bunch and to see Connor win was really cool!"
Under priority, Hennessy managed to find a couple of inside lefts to further improve her lead while her opponent was unable to position herself in the shifting sets out the back. On the 5-minute mark, Robinson finally found herself on a bomb and tagged it a number of times on her backhand for a 7.83 to turn the heat. But the Costa Rican answered right away with two massive turns for an excellent 8.40 to seal the deal on her ROXY Pro France victory.
India Robinson (AUS)'s runner-up today marks her career-best result so far. The Australian has been building momentum since the series started at the US Open and posted a huge statement today. The result will propel her into qualifying discussions in the 4th spot on the rankings before the final stop of the season.

Here are the current Women's Top6 on the Challenger Series:
Women's Challenger Series Top 6:
1 – Brisa Hennessy (CRI)
2 – Gabriela Bryan (HAW)
3 – Caitlin Simmers (USA)
4 – India Robinson (AUS)
5 – Sawyer Lindblad (USA)
6 – Vahine Fierro (FRA)
The Quiksilver and ROXY Pro France are made possible with the support of the cities of Capbreton, Hossegor and Seignosse, MACS, Landes, Nouvelle-Aquitaine, Quiksilver and ROXY, Oakley, Hydro Flask, Tourtel Twist.
ROXY PRO FRANCE FINAL RESULTS:
1 – Brisa Hennessy (CRI) 15.23
2 – India Robinson (AUS) 13.16
ROXY PRO FRANCE SEMIFINAL RESULTS:
SF 1: Brisa Hennessy (CRI) 14.50 def. Sawyer Lindblad (USA) 13.73
SF 2: India Robinson (AUS) 15.60 def. Caitlin Simmers (USA) 10.27
ROXY PRO FRANCE QUARTERFINAL RESULTS:
QF 1: Sawyer Lindblad (USA) 15.17 def. Dimity Stoyle (AUS) 7.20
QF 2: Brisa Hennessy (CRI) 13.33 def. Alyssa Spencer (USA) 8.83
QF 3: India Robinson (AUS) 10.50 def. Molly Picklum (AUS) 10.07
QF 4: Caitlin Simmers (USA) 11.93 def. Vahine Fierro (FRA) 11.04