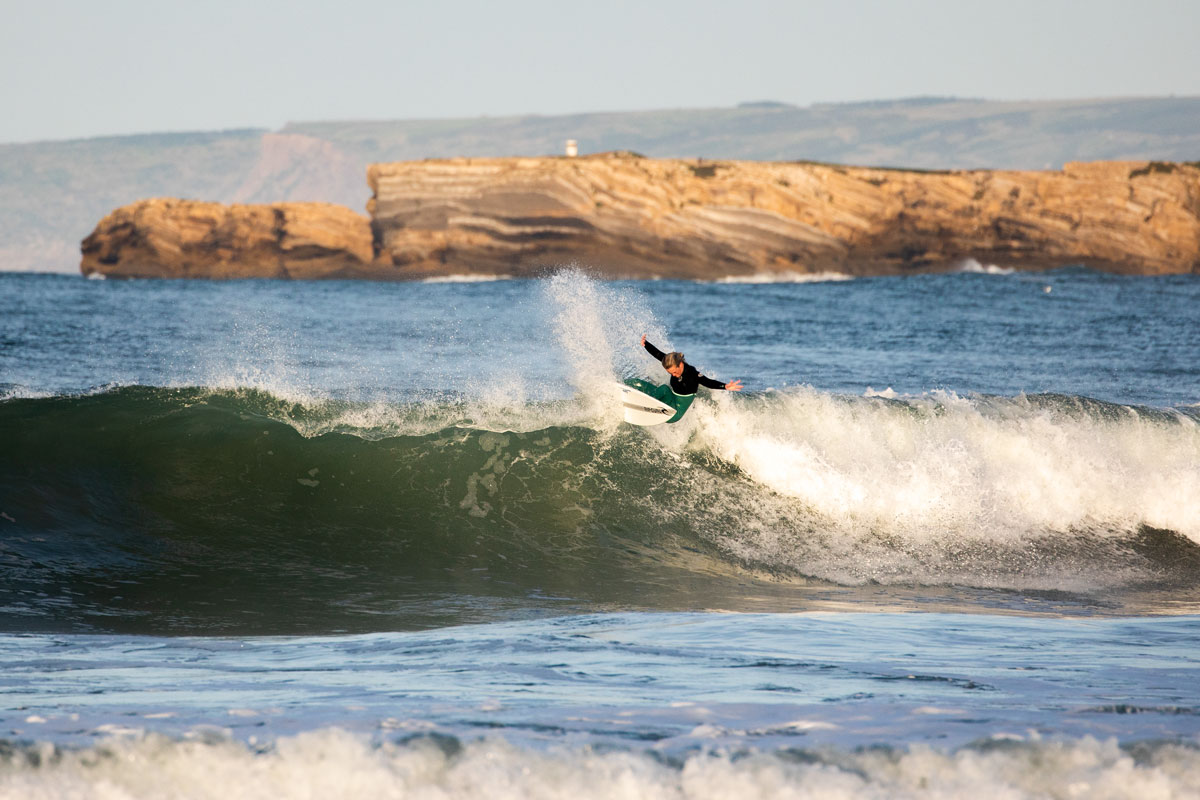 Interview: Louise Searle Photos: Luke Gartside

Alys Barton is one of the best young surfers to come out of the UK. After putting all her effort into competing on the WSL Euro Qualifying Series, 18 year old Alys has just received a huge boost with a Rip Curl sponsorship deal. On the eve of the QS Rip Curl Pro Search Taghazout Bay in Morocco, we get the lowdown from this talented Welsh surfer.

Alys congrats on your new sponsorship with Rip Curl, how stoked are you? 
Thank you so much I am so stoked! This is a dream come true I am so grateful to be apart of such an amazing team. I never would of thought five years ago that I would be riding for such a widely respected company with so many talented surfers. 
How will the Rip Curl sponsorship help you in 2023?
I am super grateful to have Rip Curl sponsoring me. I can't thank them enough already for all the support they have given me in a short space of time. Rip Curl I feel is such an awesome brand in the surf industry and really has some amazing athletes on their team. I look up to so many Rip Curl surfers like Alyssa Spencer, Molly Picklum, Sophia Medina and now to be on the team alongside some of my idols means the world to me.
That's amazing, so what's your main goals for this year?
My main goal this year is to qualify for the WSL Challenger series and push my surfing to become as progressive as I can.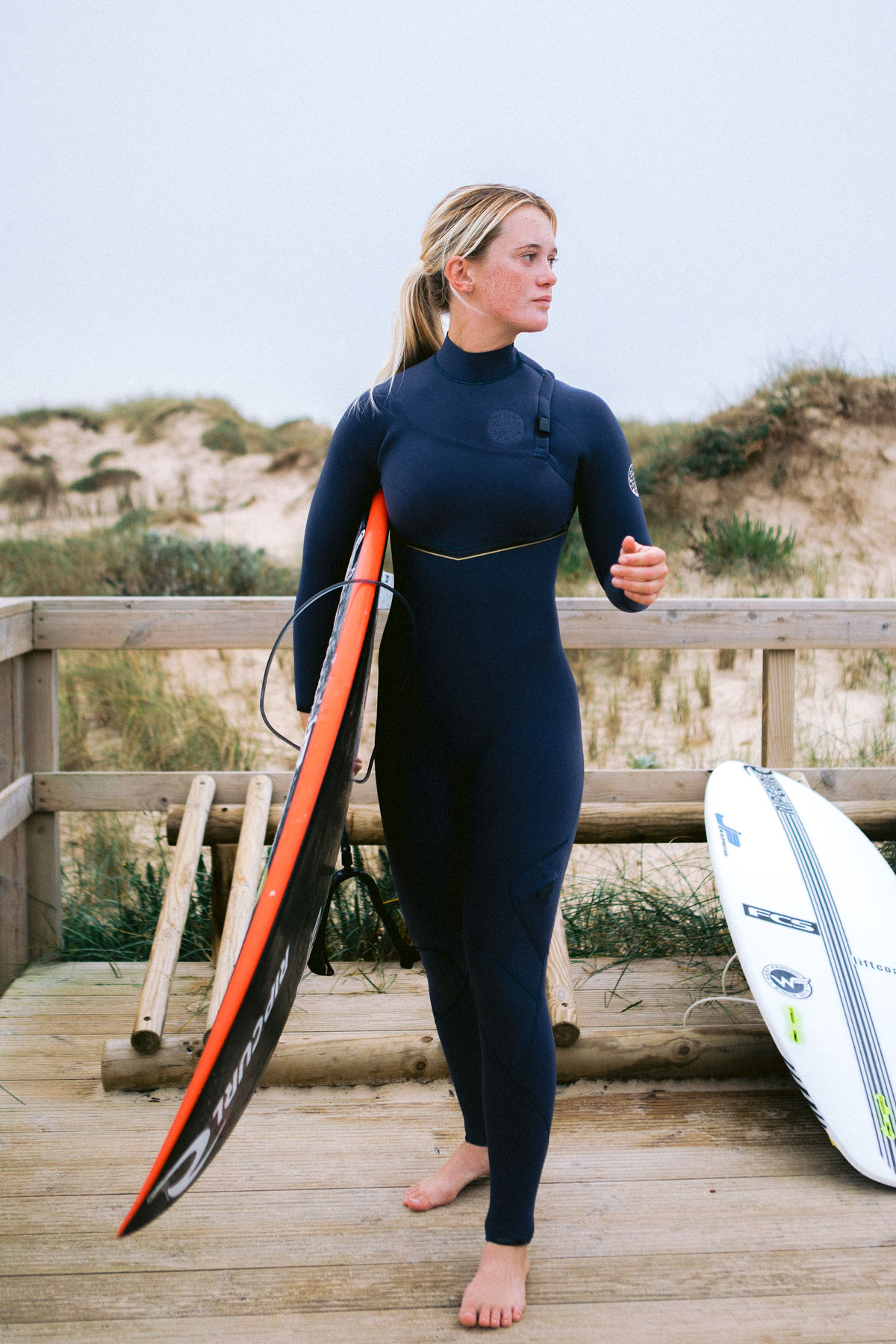 How's your training schedule going? How many hours do you spend in the gym and in the ocean training?
My training schedule is going really great. I train all year round with my Strength & Conditioning coach Ben Jenkins. I really enjoy having Ben as my coach as he is always pushing me to become stronger, faster and more powerful. I usually spend around 10 hours a week doing strength as well as conditioning sessions. Then I also train other ways like swimming and skateboarding. 
You're constantly travelling nowadays, how is that for you?
I love travelling! It's one of my favourite things to do. I've been so lucky to travel around the world from such a young age and experience different cultures, languages and make lots of friends. 
How easy is it to stay healthy when you're travelling so much?
Not easy – for me anyway! Diet for myself is something I'm not so strict on. I have always loved chocolate and I always will 😂 however I do like to balance what I'm eating now a lot more than I used to. But most contest days I consume anything I can, because it's always hard to eat lots with contest nerve.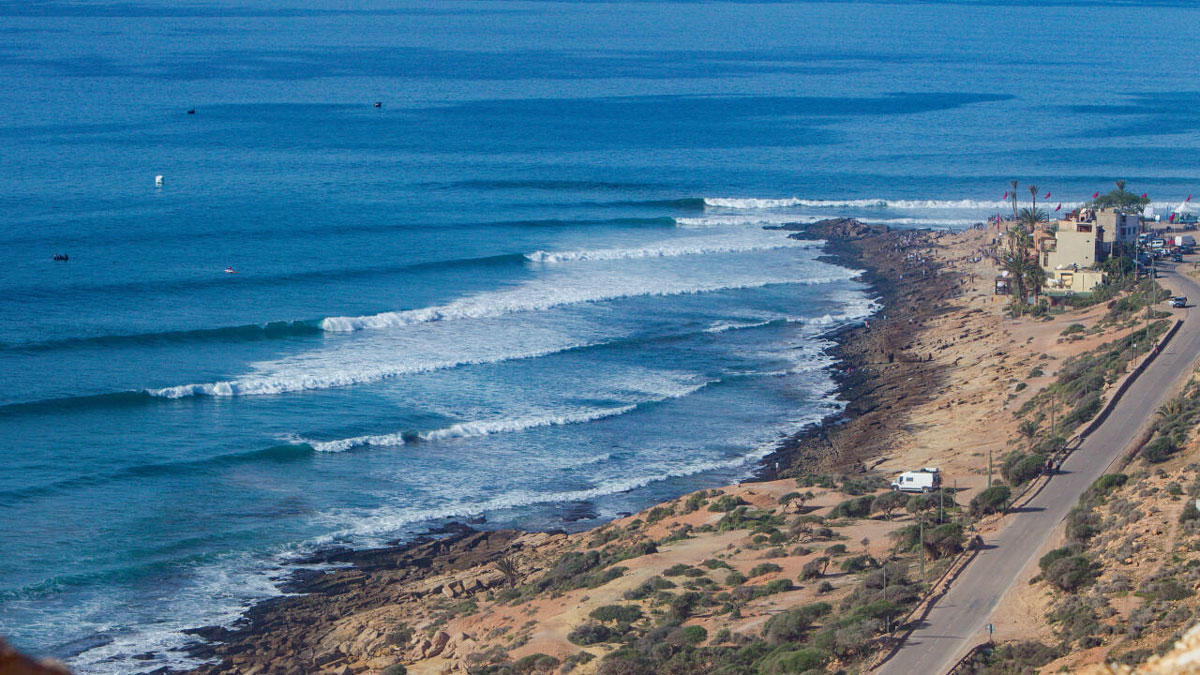 Alys will compete at the Rip Curl Pro Search Taghazout Bay from 18-26 February Photo: WSL

I love travelling! It's one of my favourite things to do.

Do you have a crew of Euro surfers you hang out with at the contests? Who's the up and coming surfers to look out for?
Yes definitely! I am really grateful and appreciate so much the friendships I have made on the QS and competing around the world. Definitely look out for one of my best friends Lucia Machado, she's such an awesome caring person with the best personality were always having a laugh when we are travelling together. Also Yolanda Hopkins, who is another really close friend of mine and I really look up to her as she really pushes herself and her surfing and it's so inspiring. She's also just an all around legend.
Which boards do you take with you when you travel, what's in your quiver?
My quiver for the next month on the road is all shaped by JP Surfboards in Wales. I'm so proud to ride John's boards as he always takes so much time and effort into making my boards the best they can! My board bag consists of four boards which are :
2x 5'4 squash tails
1x 5'5 pin tail
1x 5'6 pin tail
Where are you at the moment and where will you be travelling over the next few weeks?
I'm at home in Wales at the moment. It's been really nice to be at home for two weeks training and surfing in the super icy waters. But I'm really looking forward to getting back on the road again. First stop is Portugal for a few days with my coach Llewellyn then we head off to Morocco for the QS3000 which is sponsored by Rip Curl.
You've a wildcard in the Rip Curl Pro Search Taghazout Bay, how much are you looking forward to competing in Morocco? Have you surfed there before?
I am really looking forward to the QS in Morocco. I was very lucky to go there with my family just after Christmas and train for this contest. It's such an amazing place with so many waves and lovely people. I'm so excited to go back and surf Anchor Point, it was definitely my favourite wave.
What would you say to young surf girls who are looking to follow in your footsteps? 
Always believe that you can do it! If you have a dream, chase after it as surfing is such a special sport and you get so many opportunities within it. I'm so grateful to live this life. Always smile and enjoy the small achievements and keep going!
Watch the Rip Curl Pro Search Taghazout Bay from 18-26 February at Anchor Point, Morocco.
Log on to worldsurfleague.com.