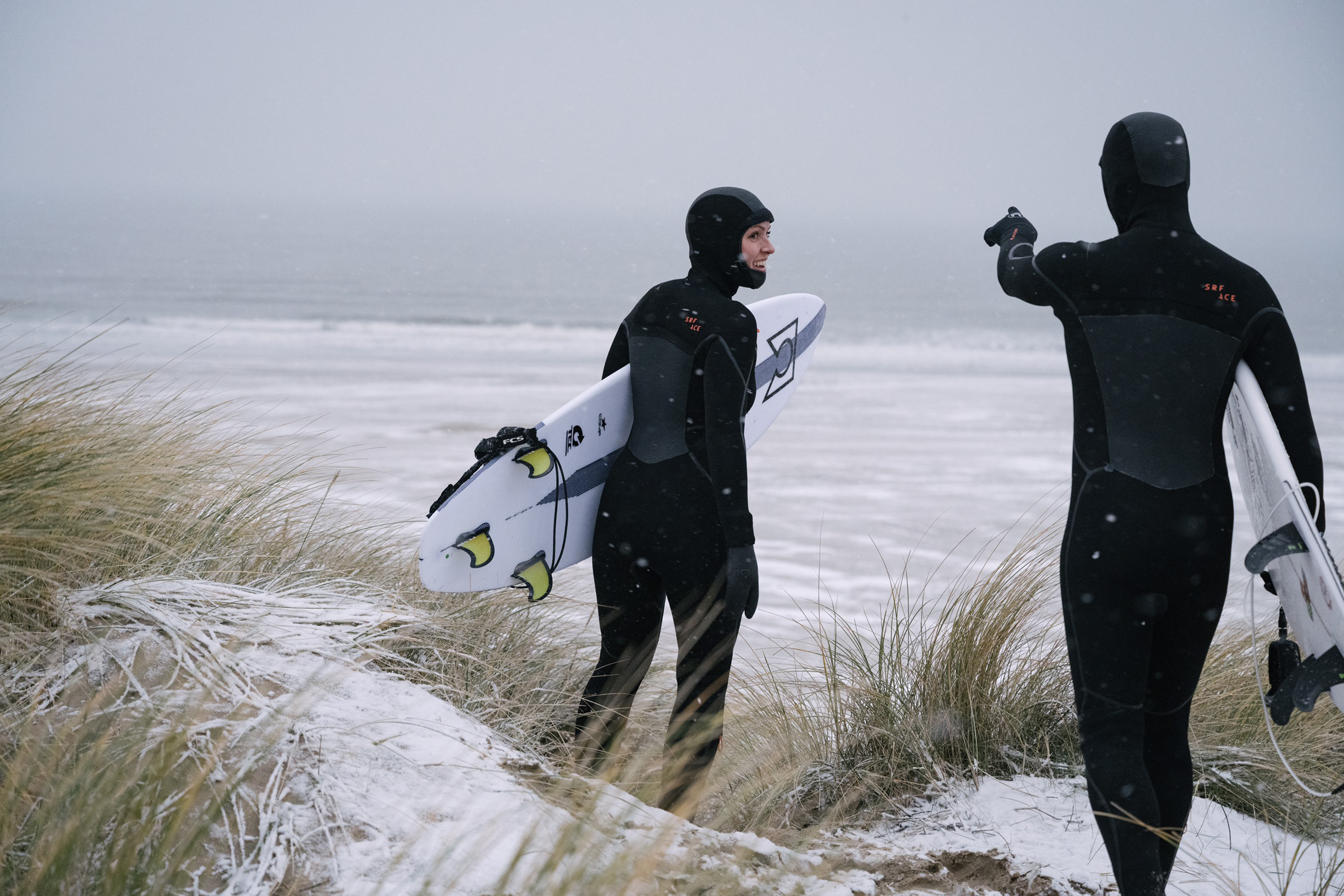 We take a look at surf in the Netherlands with resident surfer,
Yvonne Hoffmann.

Yvonne, where do you live and what's the surf like there?
I live in The Netherlands in Scheveningen which used to be a little old fishing village by the sea. Nowadays it is a city district of The Hague. I moved here six years ago and actually never surfed in the Netherlands before so I was quite surprised because we really do have waves on a regular basis here. The power of the waves is not like France or Portugal but for sure it can be shoulder-high fun multiple times per month.
It's all beach breaks so nothing too fancy but for sure always worth a session.
How long have you been surfing and what does surfing mean to you?
I started surfing 14 years ago in Northern Spain. I still remember my first green wave in a little bay near Santander and that I felt so happy. Since then I plan my life around surfing. For me it just helps me to cool down after a long day. Surfing a few waves can really turn your day around. It is physical training, meditation, connecting with yourself, meeting friends, being in nature, pushing your limits and just so much more…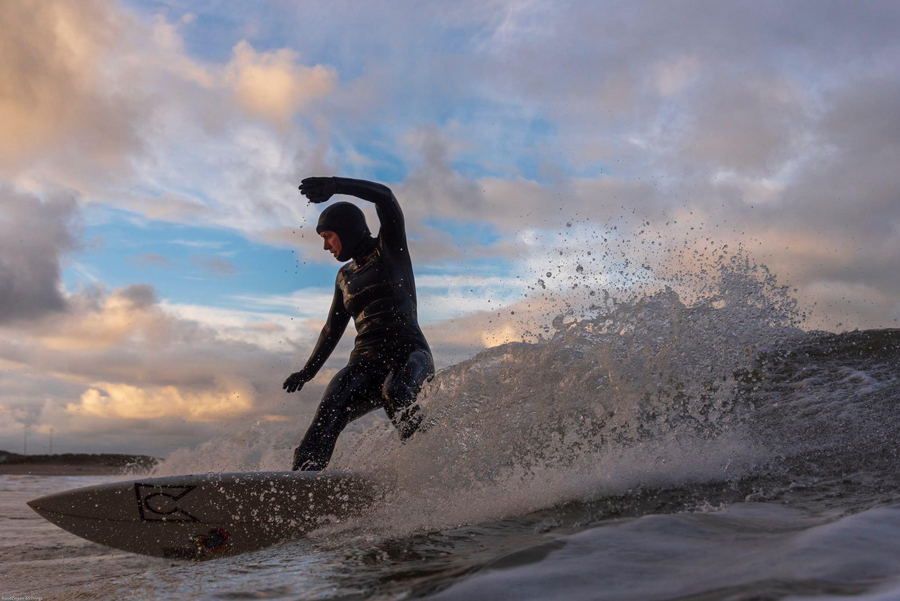 Where's the best surf in the area?
It really depends on the conditions. There are a lot of good spots if you know with which tide, swell and wind direction they work. We love to go up north to the Wadden Islands when the forecast looks good. It's a special trip because you go on a boat and then rent a bike to explore all the empty spots. So much fun! Mostly it's only you, your friends and some seals surfing there. But the safest bet for sure is Scheveningen, I guess that's why it's so crowded.
How cold does it get? We saw the snow photos – it looked pretty thick!
In the winter the water temperature can drop to 4 degrees and then it is probably around 0-2 degrees outside. We don't have snow very often but when there is snow, we definitely go for a surf, because it is super special to surf in those conditions. I then wear my Srface 5/4 with cap and thick boots and gloves. After those surfs you can really feel that your body needs rest to warm up again. Mostly we go to a cosy beach restaurant afterwards, they have open fires where you can warm your toes while sipping your hot chocolate ☺ That's then almost as nice as surfing ha,ha!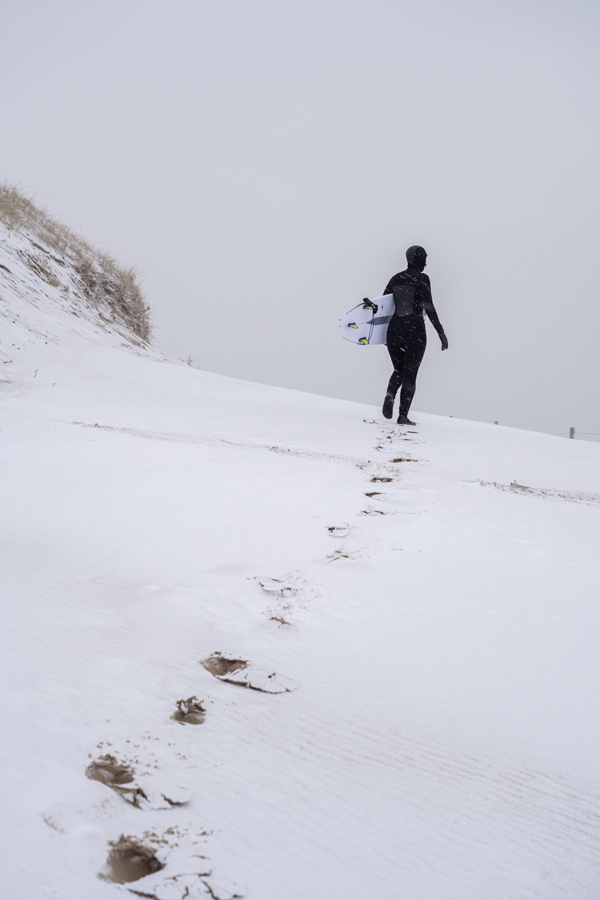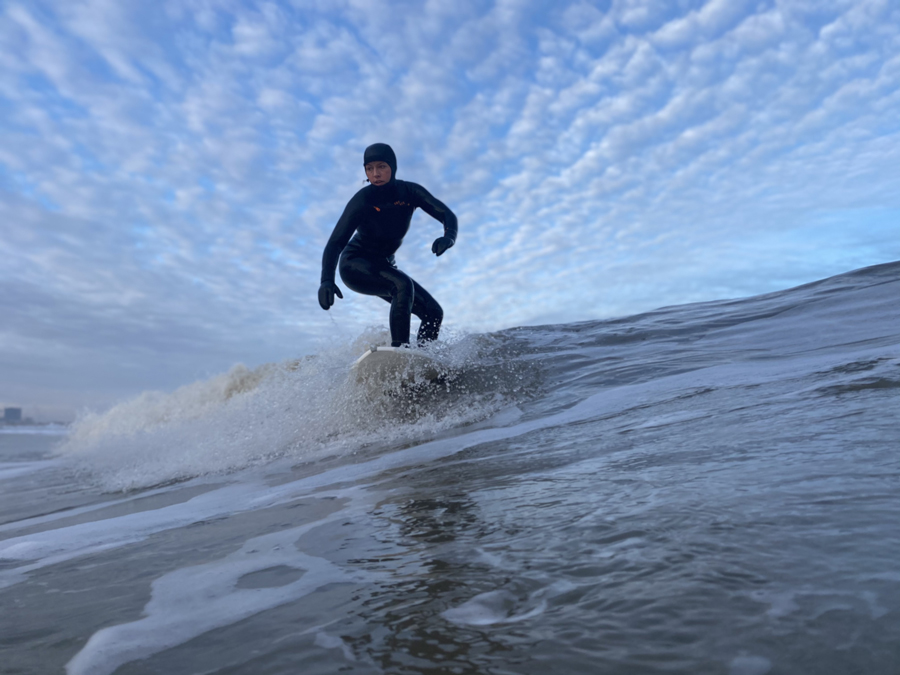 Where's your favourite place to surf in Europe?
That's a difficult one, there's so many places that I love. France can be super nice but as most of you probably know can also be a bitch when you have a trip planned for a week. I have a special love for the northern coast of Spain, soo many little bays and hidden gems there. But probably my favourite place in Europe is Portugal. I love the people, the food and the variety of waves along the coast. Also it is never flat here, unlike the North Sea. I am actually in Portugal right now while doing this interview.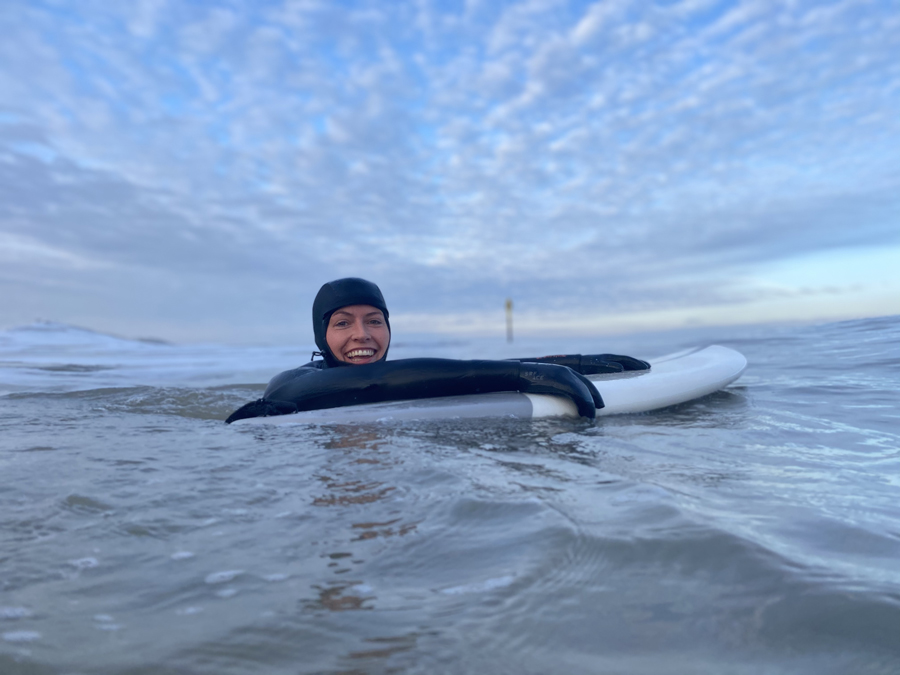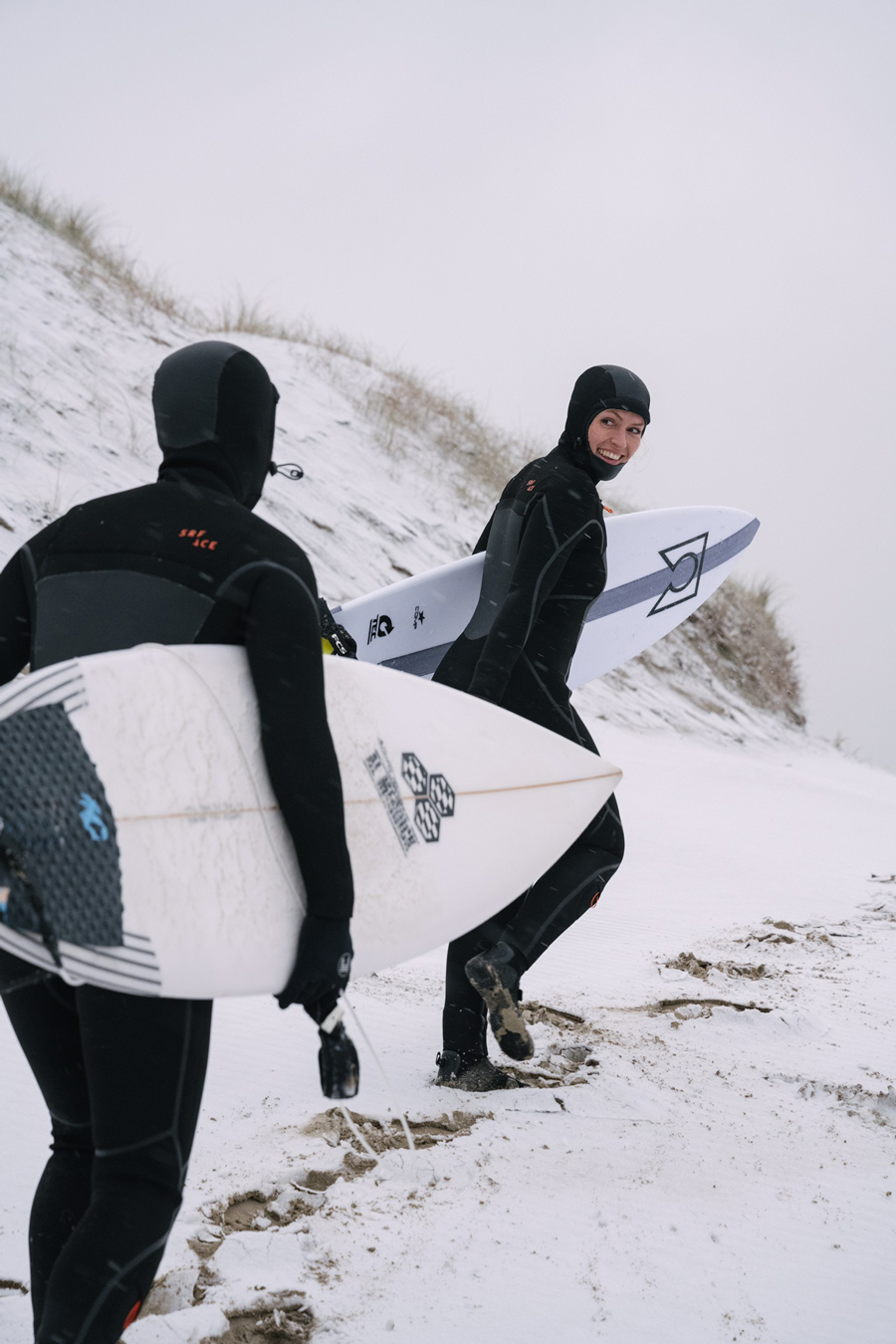 What are your plans for 2023?
The next few weeks we will go snowboarding at my family's place in southern Germany. From there we will maybe squeeze in a few surfing days in Nothern Italy if a little swell pops up. Surfing and Italy is for me the perfect holiday combination so it would be great if that works out.
We went to central America last spring and I actually would love to go back to Panama or Mexico. The Maldives and some places in Indo are also still on my bucket list too. And I really wanna go to Alaia Bay in Switzerland… soo yeah definitely enough ideas for upcoming trips.