Welcome to The Edit, a monthly round-up of what's going on and coming up. From movies, events, music and culture to shopping, travel and wellbeing.
From brave teenagers, to reading challenges and Love Island downloads, check out what's happening in February.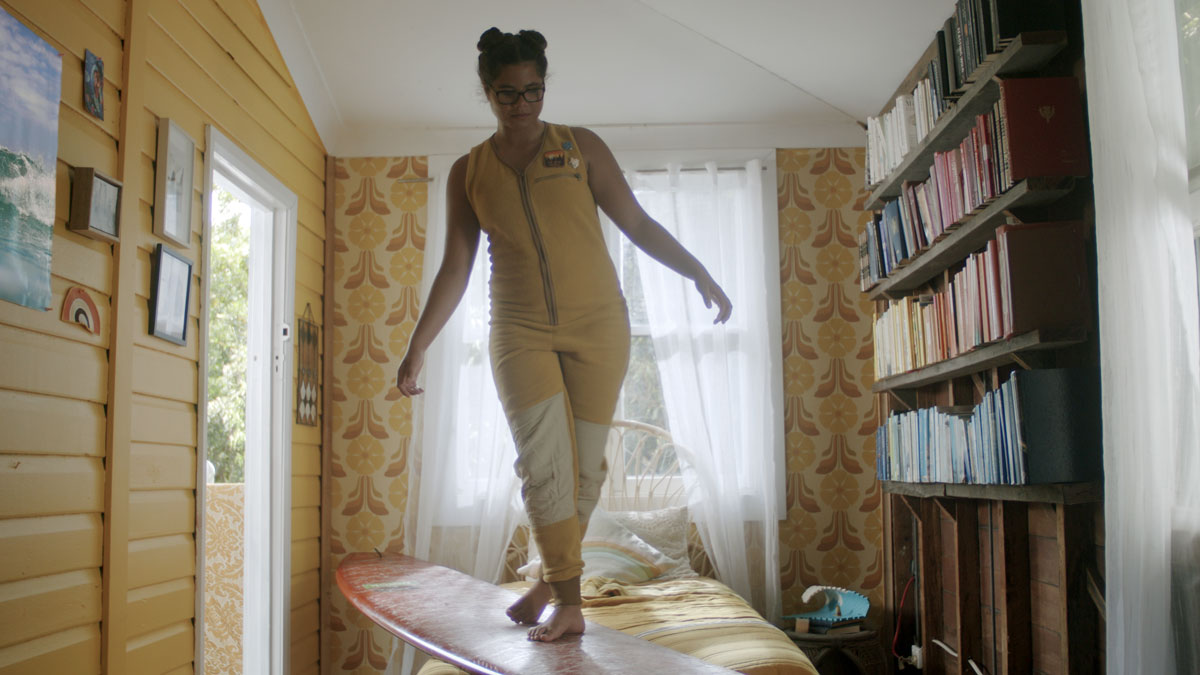 WATCH
The Physics of Noseriding
Looking forward to watching Lauren Hill's new short film, The Physics of Noseriding. The Physics of Noseriding explores the question through the eyes of Namaala, a young surfer whose people were flying on water long before the world knew what surfing even was. She takes us on a journey from mystery to mastery, as the wave, the surfboard and the surfer come together for surfing's perfect dance. Featuring many of the world's best longboarders and sponsored by Patagonia, this will be available to view on Patagonia's YouTube Chanel on 22nd February. Look out for an interview with Lauren and Namaala coming soon at surfgirlmag.com.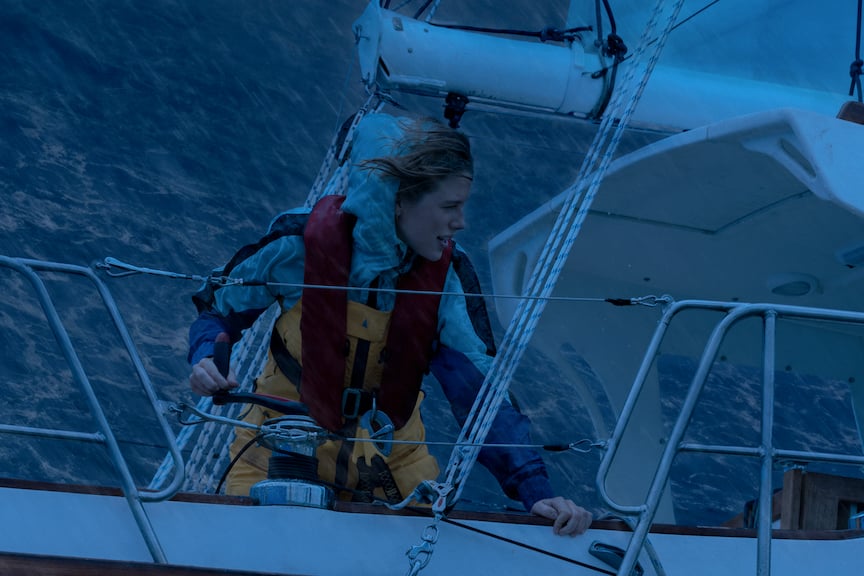 WATCH
True Sprit
Based on a true story True Spirit is about Australian teen Jessica Watson, the youngest person to sail solo, non-stop and unassisted around the world in 2009. She survived seven knockdowns while at sea for 210 days on a 33-foot vessel. Feel-good, inspirational and we always love a fellow sea-lover.
Drops on Netflix, Friday 3rd February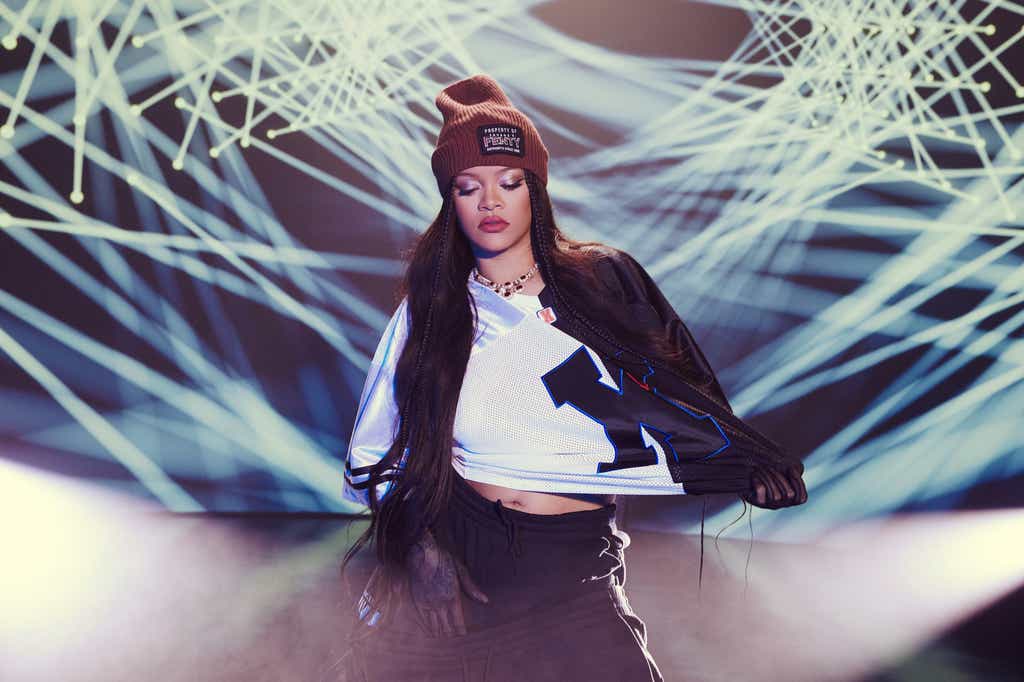 MUSIC
Rihanna's next big show
Catch Rihanna's halftime performance during this year's Super Bowl Halftime Show, Feb 12th. It's been seven years since Rihanna last produced music and this is going to be one big return to the stage! One of the most sort after gigs in the music industry, this iconic halftime show lasts just 14 minutes.
Watch on Sky, BT Sport and online.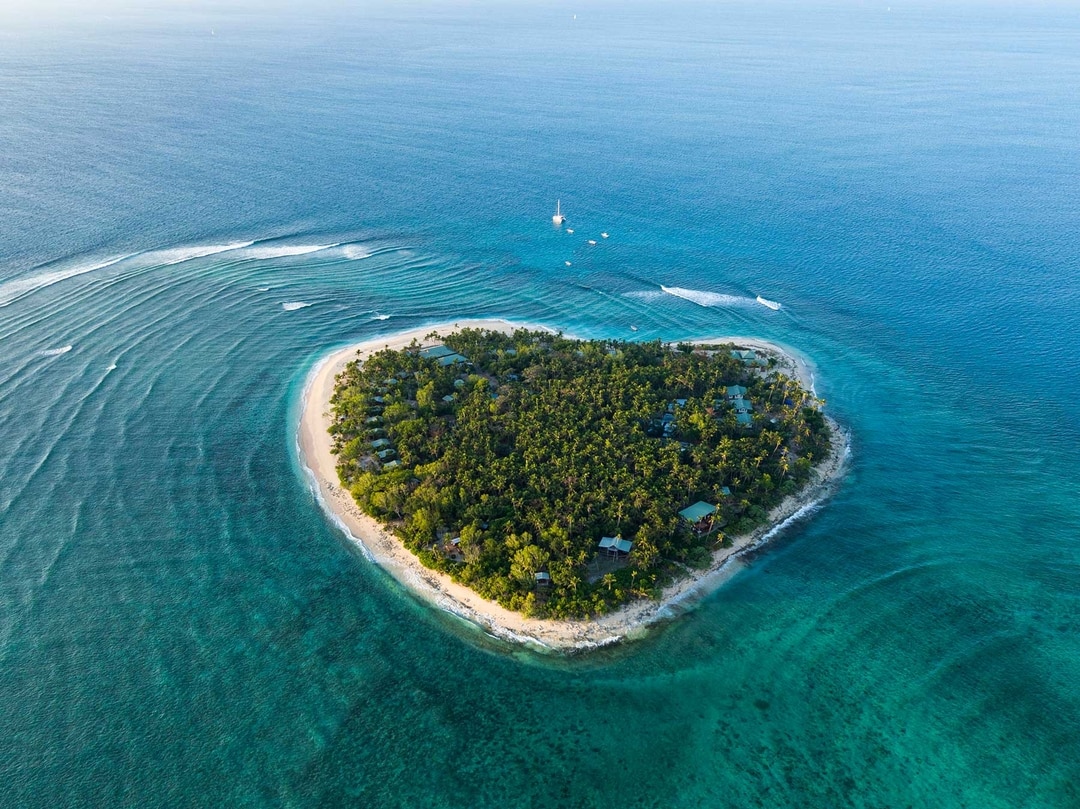 TRAVEL
Love Island
No not the TV show! In honour of Valentine's Day and all things love focused, check out the heart shaped Tavarua Island in Fiji. A private island resort surrounded by white-sand beaches, world class surf and pristine underwater seascapes, Tavarua Island Resort is in perfect harmony with nature and is the trip of a life time!
Luxury accommodation overlooking tropical palms and ocean views, freshly prepared meals and eight world-class breaks at your doorstep including one of the world's longest left hand reef breaks.
If you can't visit it in person, download a picture of this beautiful island as a desktop wallpaper so you can enjoy the tropical love and manifest a trip there soon.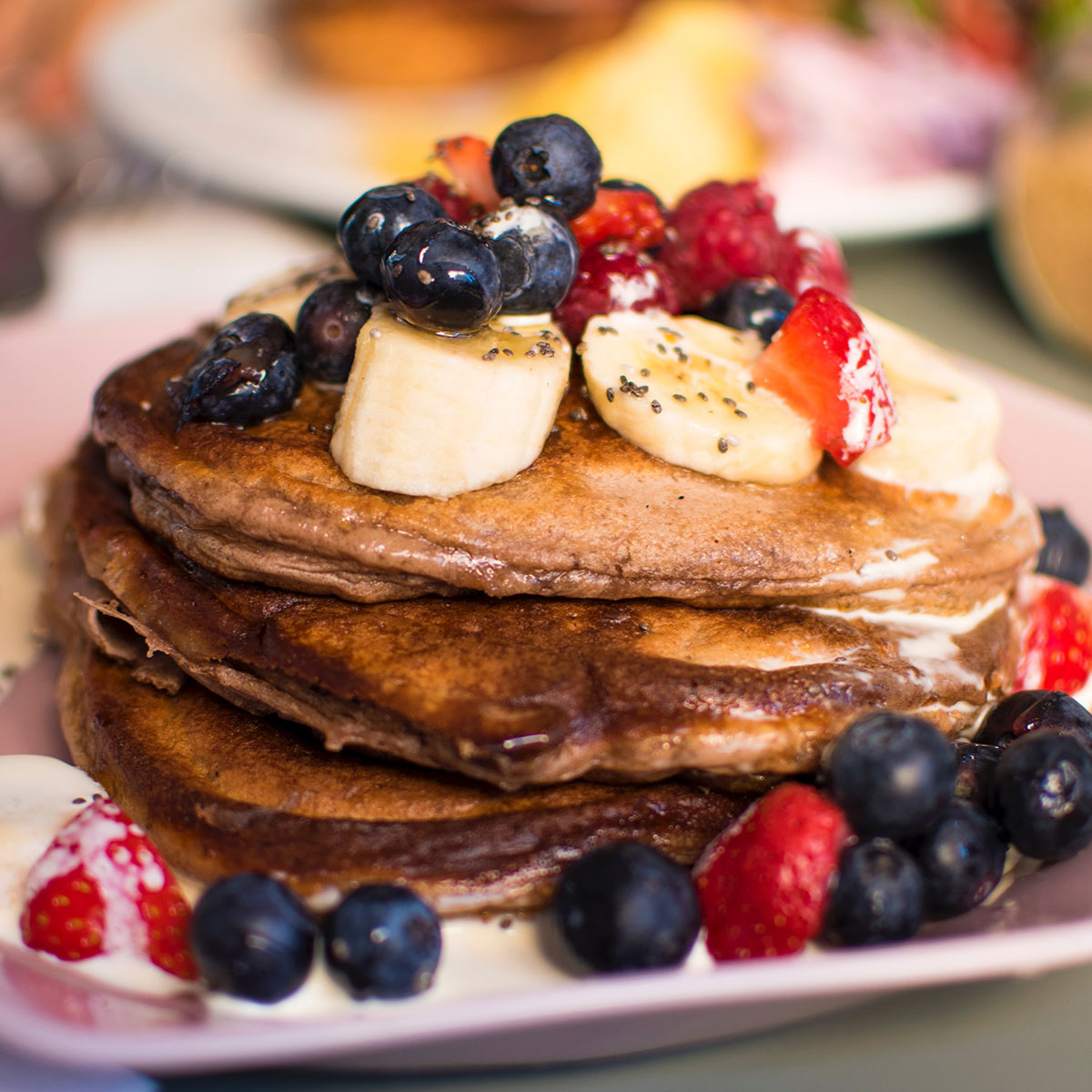 EAT
Flippin' Good
For Pancake Day (Tuesday 21st Feb) you don't have to feel guilty for enjoying these delicious treats with this buckwheat and blueberry recipe.
Buckwheat is considered to be a super food, as it's a highly nutritious whole grain, a good source of protein, fibre and energy and may improve heart health, promote weight loss and help manage diabetes. It has probiotic properties which nourish the good bacteria in the gut. Combined with antioxidant-rich blueberries, these pancakes are a really healthy way to enjoy Pancake Day this year.

READ
The Oxfam Reading Challenge
Explore a new genre every month with Oxfam's Reading Challenge. To join in you select which month's you're interest in partaking in, browse in store/online for the perfect second-hand read and then share your progress with #OxfamReadingChallenge. January was thriller month and for February it's all about romance books.
More here.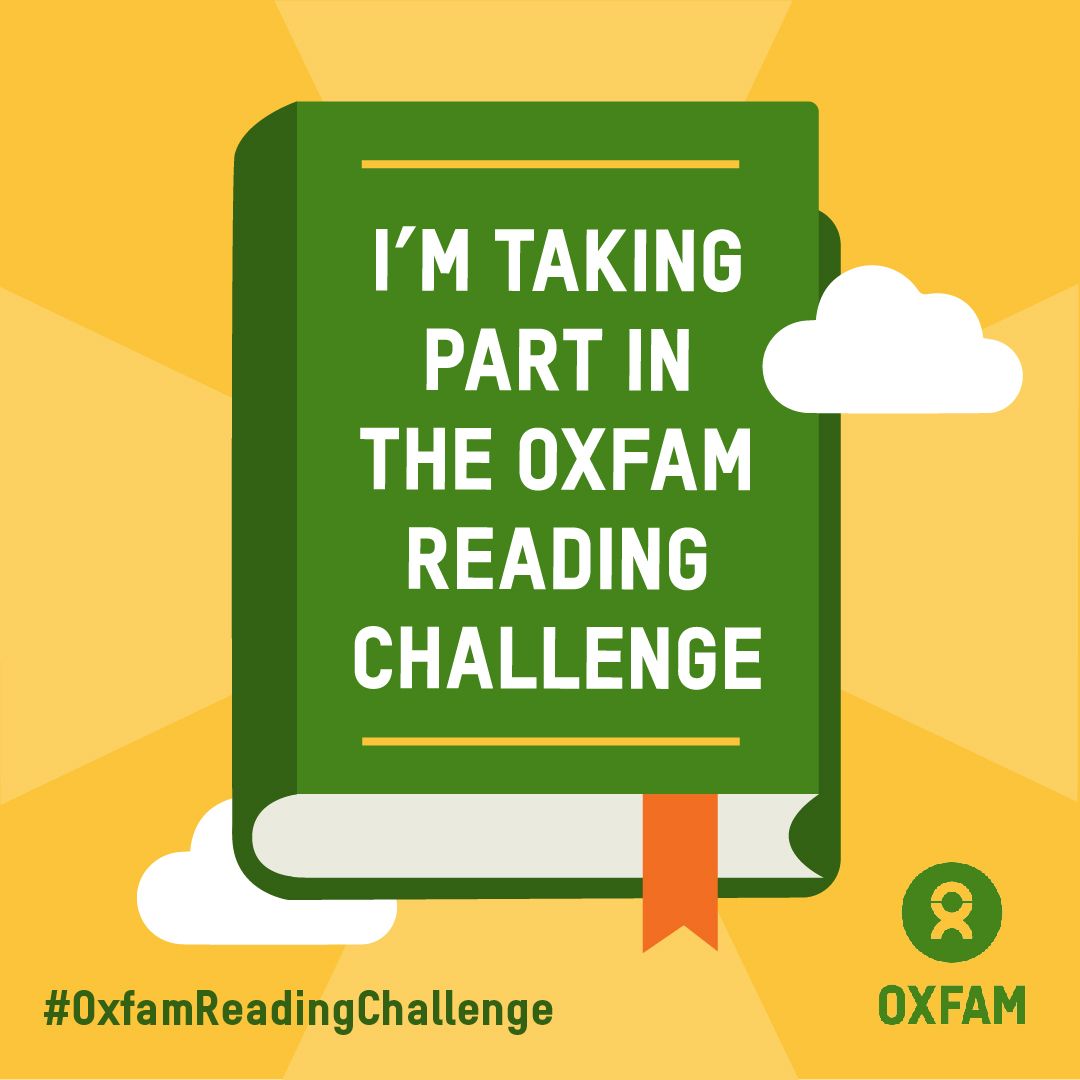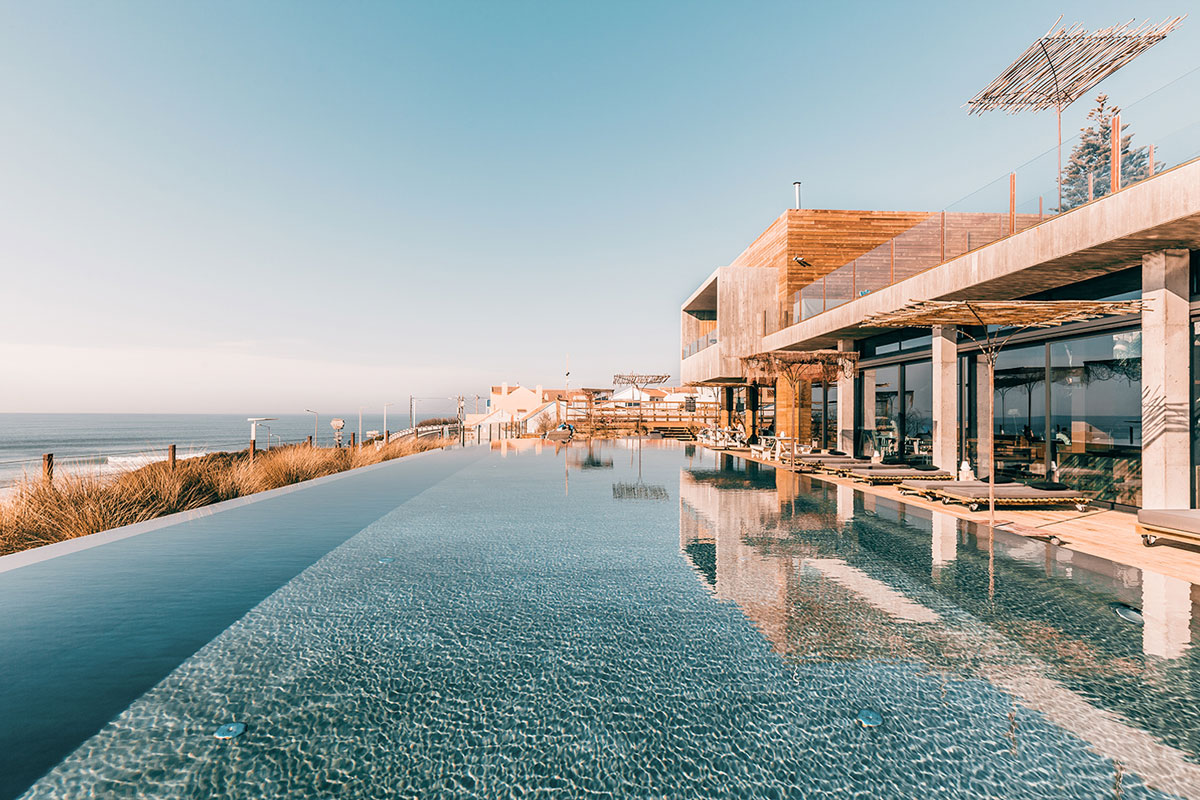 STAY
See you soon in Portugal
Following a break for the winter, on the 13th February Noah Surf House will reopen its doors to welcome surfers again. Located in Santa Cruz, Portugal, Noah Surf House is located right on the beach with waves on the doorstep, sustainability at its heart and total respect and consonance with Mother Nature. Consisting of 8 rooms and 13 bungalows, a restaurant, cocktail bar, outdoor infinity pool and jacuzzi, organic vegetable garden, yoga, surf school, gym, skate park and more.
Stay between 15th Feb – 15th March and get 2 nights accommodation for the price of 1.
More at noahsurfhouseportugal.com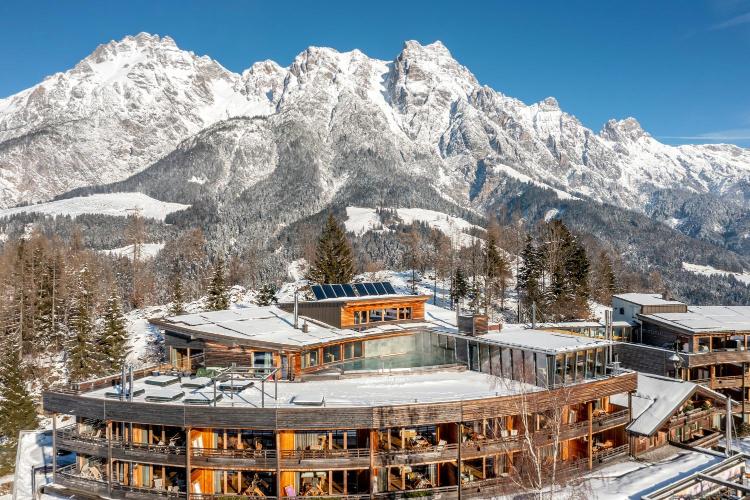 Snowy Days Ahead
Winter is far from over and there are still many fantastic snowy days ahead in Austria. For a snow experience with slope access from the front door, a wellness spa, beautiful timber build, uber-cool decor and organic meals, the four-star eco-hotel Hotlzhotel Forsthofalm in Leogang is looking very tempting.
Book from Feb 24th – April 16th for a 10% discount.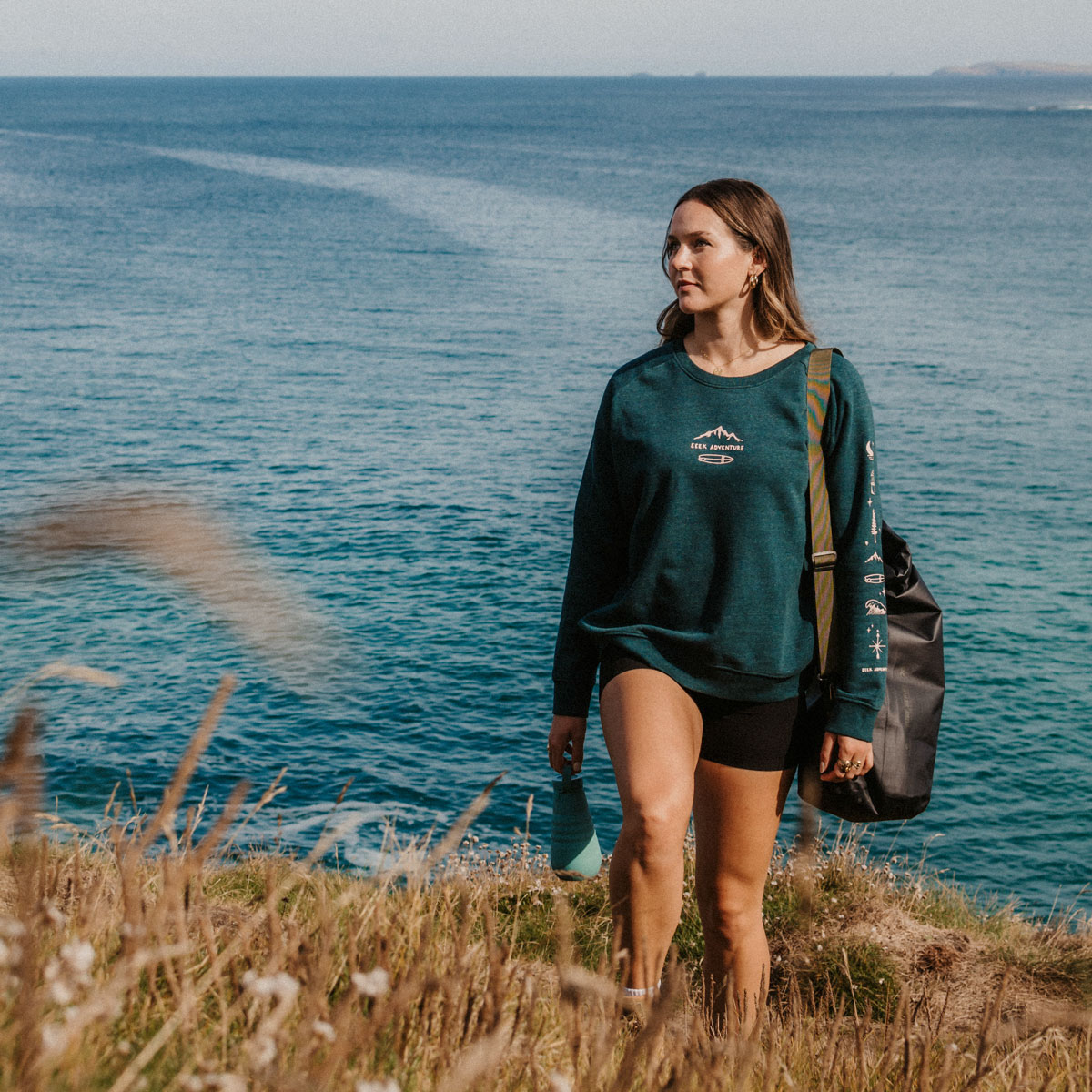 SHOP
Seek Adventure
This month the Beach Boutique fills your soul with the new Seek Adventure Collection which evokes winter adventures – starry nights, fresh mountain air, clean swell lines. The Seek Adventure organic sweater is your new must-have winter companion, providing instant warmth. Also included in the collection is an organic tote bag and cosy joggers.
All available at surfgirlbeachboutique.com 

SURF
All eyes on Nazare
February has historically provided the goods when it comes to big Nazare swell so if you like seeing surfers take on massive waves, be sure to keep an eye on the forecast this month.
Last year we were blown away by some of the world's best surfers on the world's biggest waves at the TUDOR Nazaré Tow Surfing Challenge. 2023 dates are TBC so eyes peeled for the announcement.