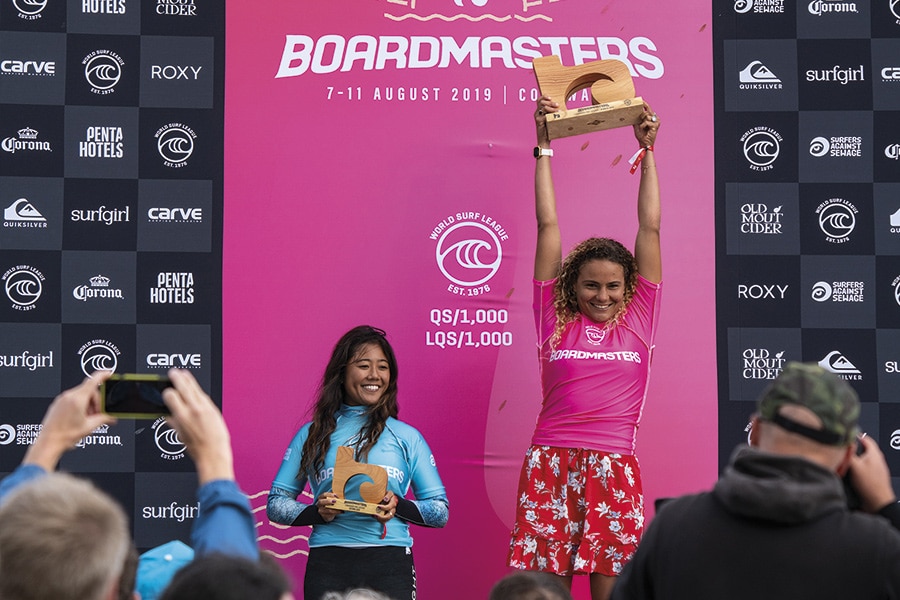 It was a turbulent weekend of rain, wind, and huge surf. On Friday the surf went from flat to 8ft in a matter of hours at Fistral Beach. Once the storm hit the contest was on hold as 60mph winds were recorded at Watergate the site of the music festival.
Luckily the competition was back on on Sunday and the Boardmasters surfing events culminated today in good three-to-four foot surf at Fistral with the completion of all four events, crowning winners in short and longboard divisions, men and women. Props to all the Boardmasters staff who had a testing time this weekend with the cancellation of the music festival and the storm ravaged beach site to content with.
The surf came good in the end, so here's what happened on Finals Day.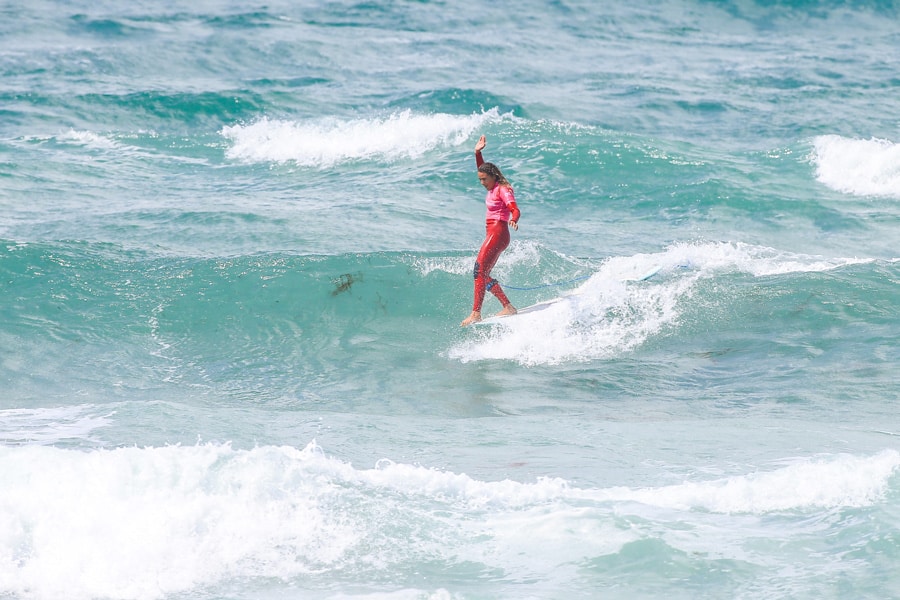 Alice Lemoigne (FRA) and Natsumi Taoka (JPN) paddled out for the first Final in the Boardmasters Longboard Pro and for the first 17 minutes it was an-all Japanese show of form with Taoka multiplying good waves to build a healthy lead. The 4-time European title winner Lemoigne struggled at first in an unusual manner but dropped the hammer with 8 minutes remaining as she rode a clean wave all the way to the beach with beautiful nose rides for an excellent 8.50 and eventually the win.
"There were little ripples on the face of the wave that made it really tricky to ride in that Final heat," Lemoigne said. "But then I found a good one and I calmed down and focused on finding a backup. I'm stoked to solidify my first place in the rankings and hope I can seal the deal in Galicia with another European title. I always love coming down here to Newquay, people get really excited to watch us surf and are very supportive so it's always a pleasure."
Taoka claims her season-best result with the runner-up at Fistral and will build confidence heading into Galicia for the next big event on the longboard schedule.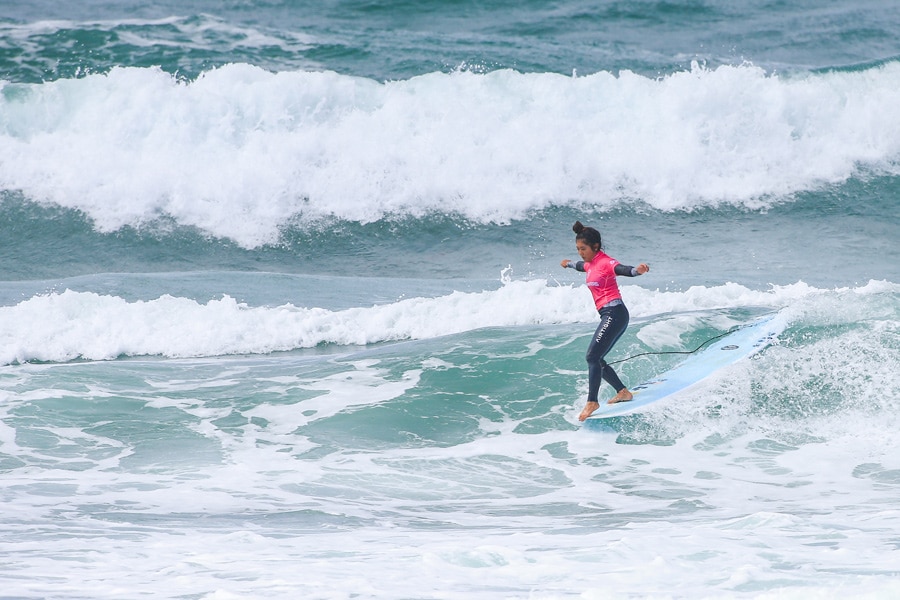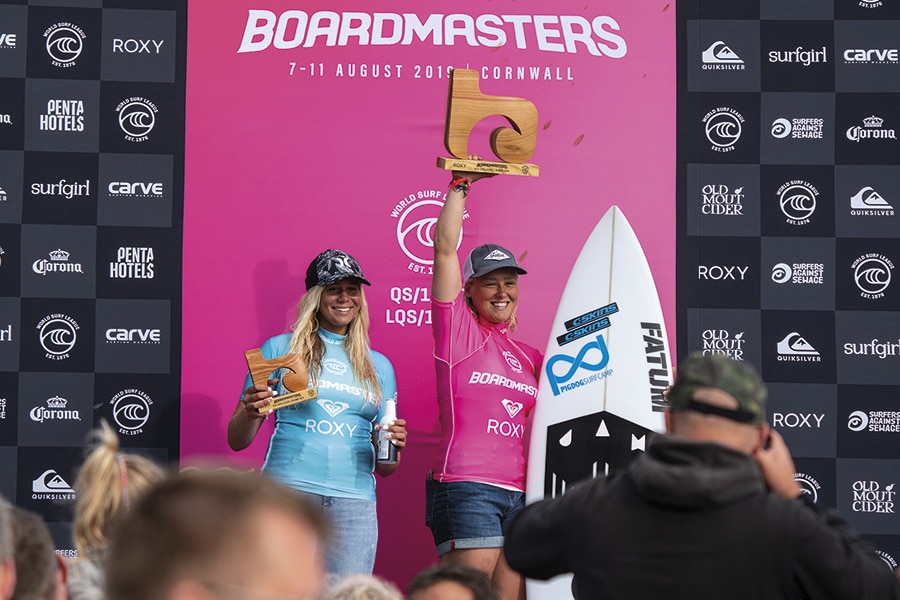 In the QS1,000 Roxy Open Final, the runner-up of last year Yolanda Hopkins(PRT) took on Rachel Presti (DEU) and the Portuguese surfer got active early on, catching many waves to apply pressure on her opponent. Hopkins, who has been collecting solid numbers all week, continued to improve her scoreboard throughout the 25-minute bout and eventually claimed her first-ever victory on the WSL tours.
"I'm so stoked to win for the first time and I just wish my family and my coach were him to share this with me," Hopkins stated. "I was pretty confident since this morning and tried to fix a couple of things in the first heat and in the Final I was pretty relaxed and just wanted to surf as I know how to. This victory gives me a lot of confidence in thinking I do have what it takes to win sometimes."
Presti with the runner-up adds another stellar result to her impeccable track record in Europe and will continue to chase the elusive first place in the next few events in the region.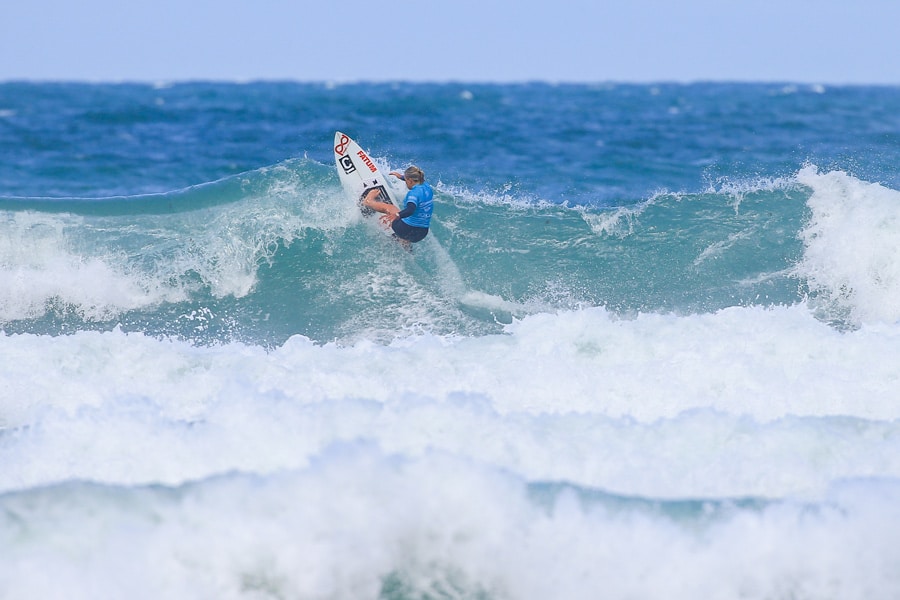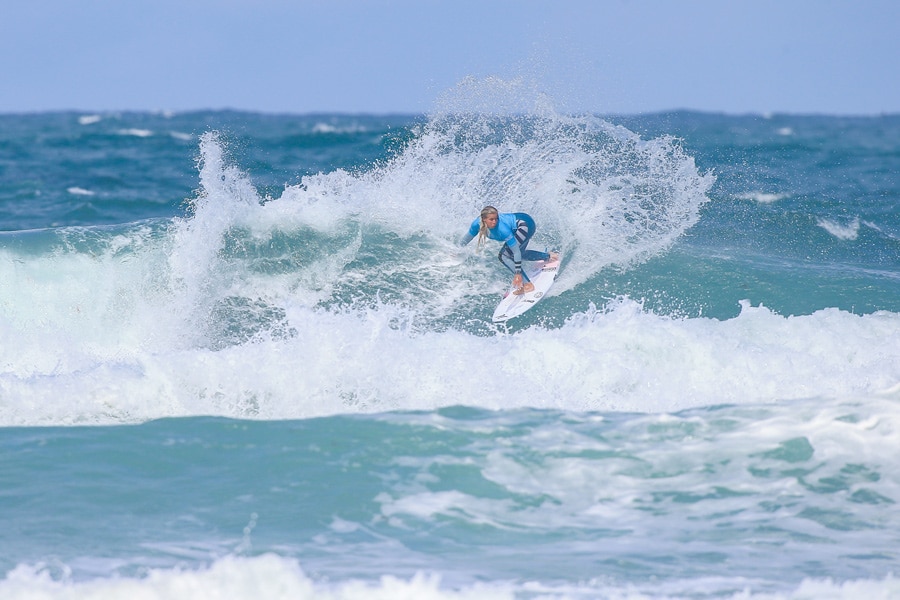 New European rankings Top 5 following the completion of Boardmasters:
European Women's QS Top 5:
1 – Pauline Ado (FRA)
2 – Yolanda Hopkins (PRT)
3 – Ellie Turner (GBR)
4 – Leticia Canales Bilbao (EUK)
5 – Juliette Lacome (FRA)
European Women's LQS Top 5:
1 – Alice Lemoigne (FRA)
2 – Zoe Grospiron (FRA)
3 – Francesca Rubegni (ITA)
3 – Emily Currie (GBR)
5 – Beth Leighfield (GBR)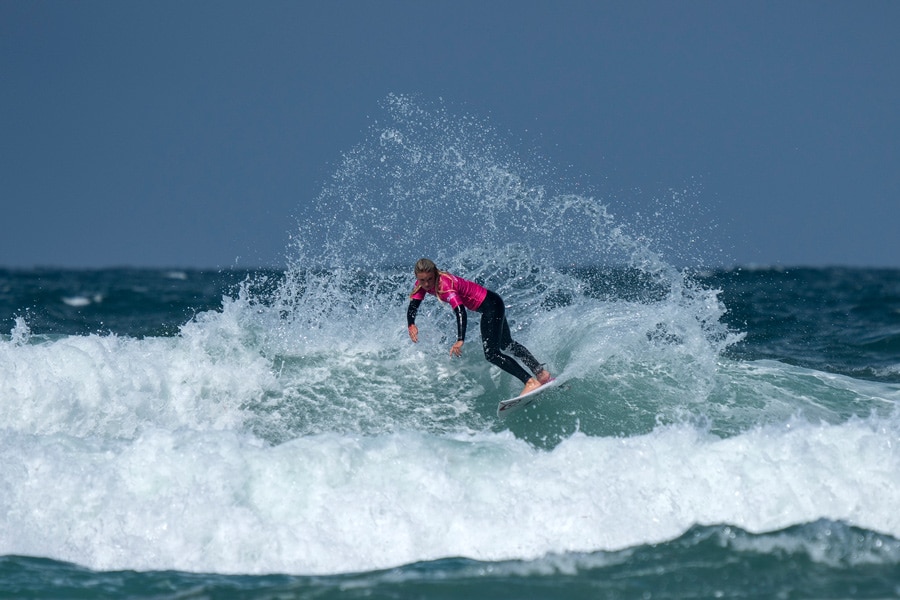 UK's Ellie Turner made it through to the semis.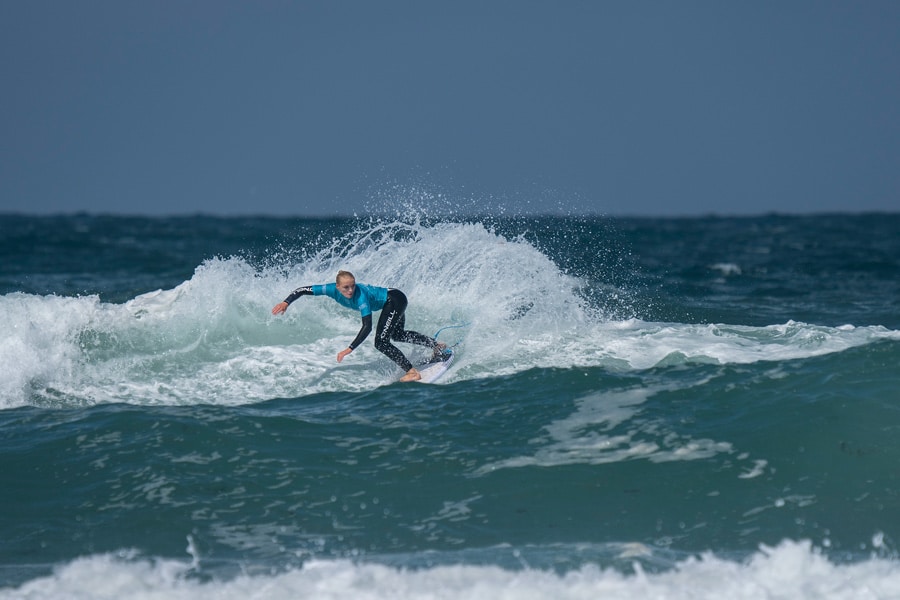 UK's Peony Knight during the earlier rounds. Sharpy.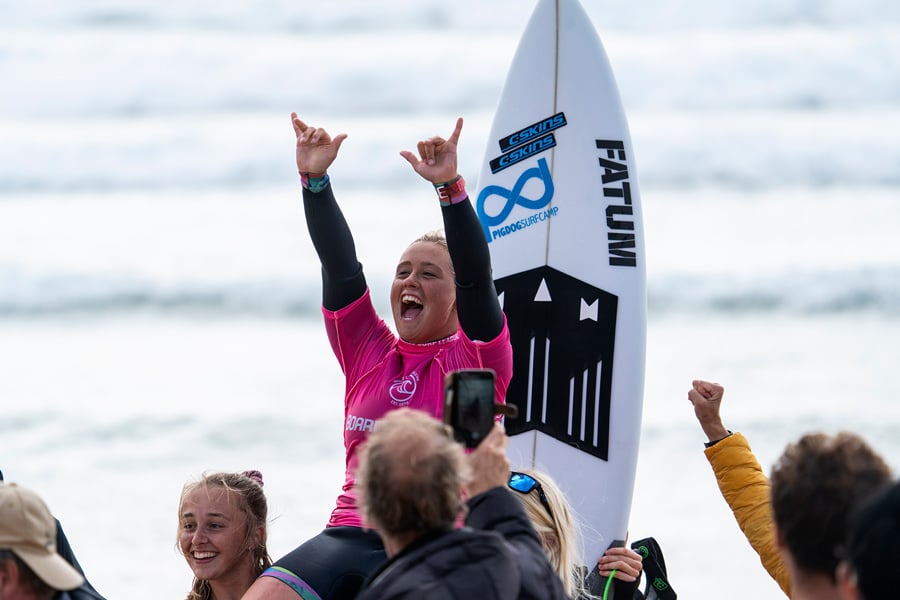 Yolanda being carried up the beach after winning the Roxy Open. Sharpy