Surfing England is so amped to announce we are returning to The Wave, Bristol, for the 2021 English Adaptive Surfing Open, to be held on Thursday 8th July.
After showcasing the venue's potential at the 2020 Korev lager English Adaptive Surfing Open, we cannot wait to return for an even bigger event, as we welcome adaptive surfers from across the globe through the doors.
The Wave is the official high performance training centre for Team England, and the Adaptive crew are often found shredding on the lake's glassy waves. The Wave have also been instrumental in developing adaptive surfing in England, supporting Surfing England for the last 4 years to establish a contest which is now highly respected at a global level.
The core contest heats of the 2021 English Adaptive Surfing Open will take place on the Advanced setting at The Wave, and surfers will be scored on their rides on both the left and right side of the lake. Competition will take place between 9am and 7pm, with presentations to follow and a relaxed social gathering to end the day.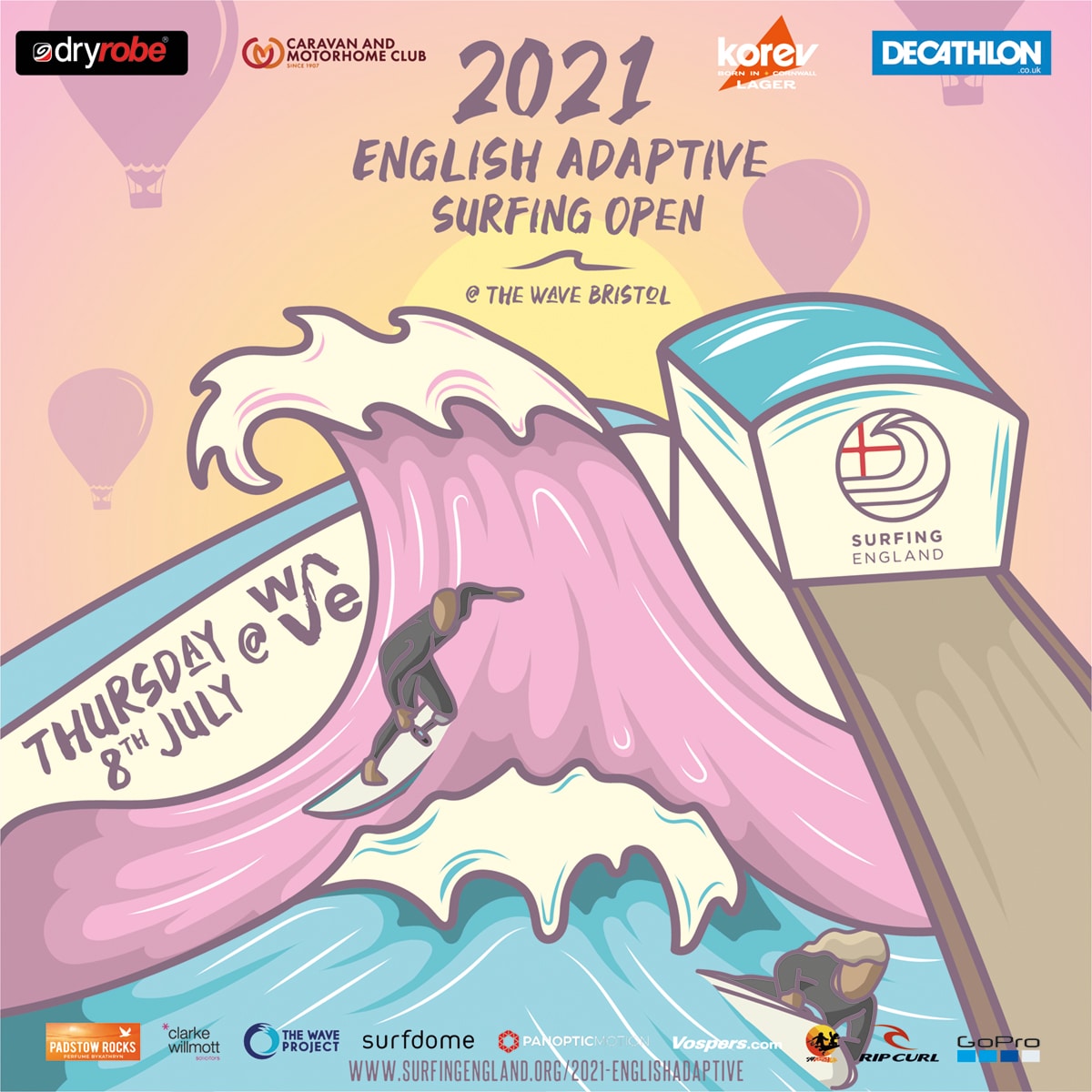 New to 2021, we are hugely excited to introduce a new Participation Session. This is where we welcome adaptive surfers who are above beginner level, but may not yet be confident enough to compete, to come along, surf and experience the day at the event and become familiar with the workings of surf competitions. This will take place on The Wave's Waikiki setting – a gentle, spilling green wave. Volunteers will be on hand to support with water safety. This is a fantastic opportunity to start learning to ride green waves and also check out the contest and inspire the future of adaptive surfers. This session will take place 12-1pm on Thursday 8th July.
For full Event Information, please visit the Surfing England website here.