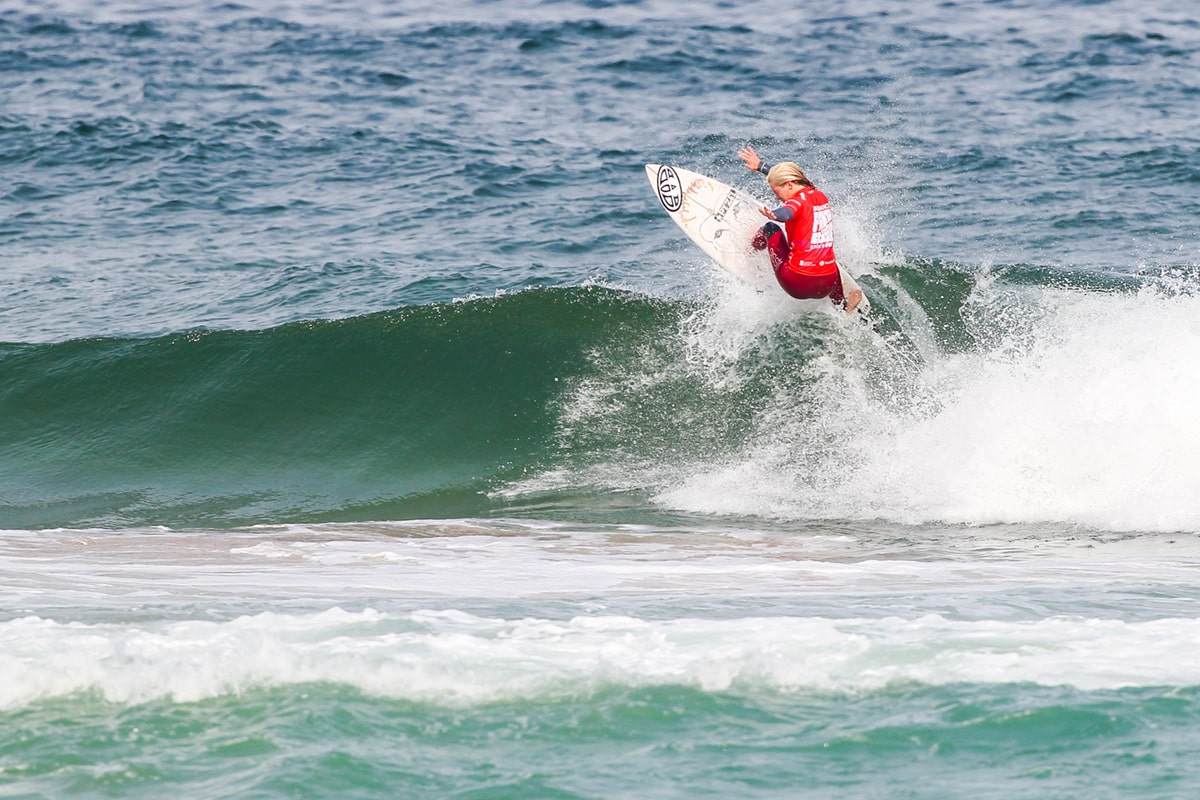 Alys Barton in action Photo: Masurel
Interview by Beth Franklin
We caught up with professional surfers Tegan Blackford, from Crantock near Newquay, and Alys Barton, 18, from Swansea, to find out how what life is like as a competitive female surfer and the challenges they face. Read on to get the inside scoop. 
What challenges do you face as young, female, competitive surfers? 
Tegan: The biggest challenge that for me is catching waves in a busy line-up at places such as the comp site, boys tend to be a bit feistier and not care about dropping in on people.
Alys: One of the main challenges is navigating line ups full of guys, it can be super frustrating. The way I deal with it is go in with the same energy as the guys do – hassle them for waves!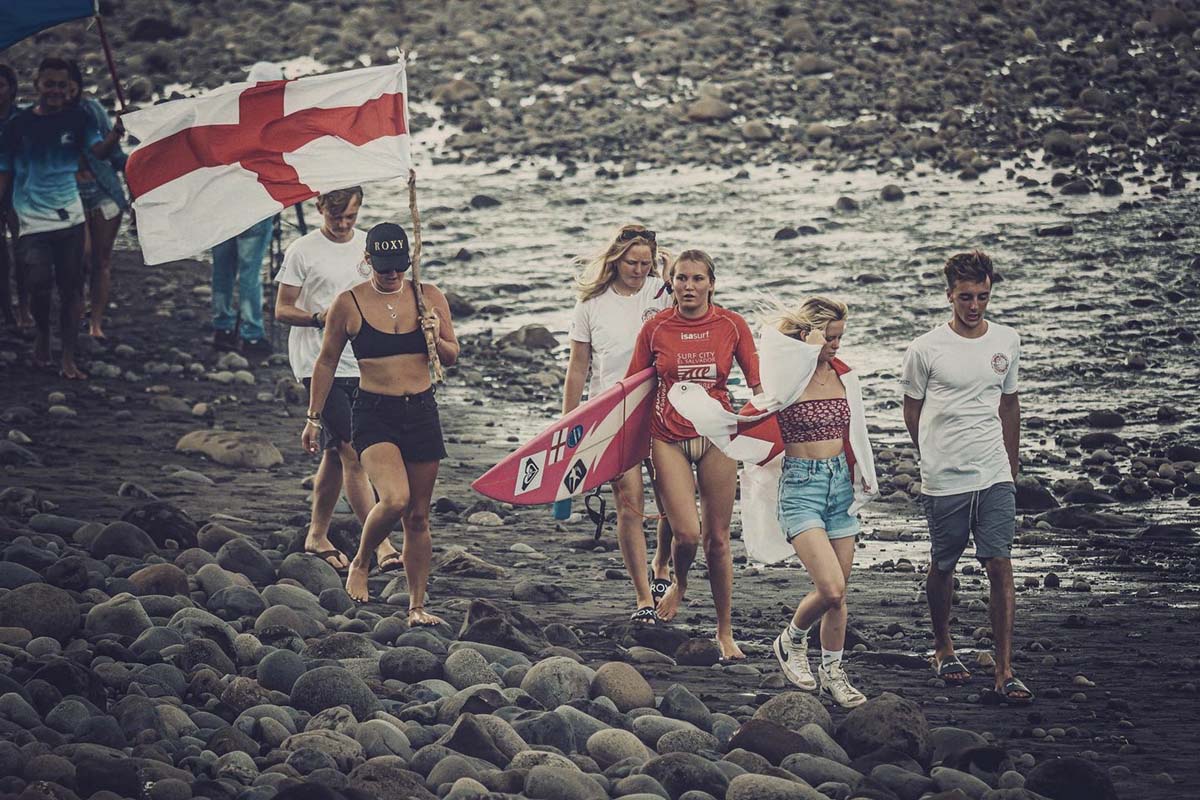 You both competed at the ISA World Junior Championships – how was that experience? 
Tegan Blackford: The ISA World Juniors is a team event, and this gives the competition a completely different dynamic. Even when you are not competing yourself you would still go down to the contest to support each other which had a great sense of camaraderie. I was so honoured to be part of Team England and even more proud when we placed 15th out of 45 teams.
 The only negative was this year the ISA contest was held at the end of May which conflicted with exams. This meant keeping up my studies while I was away as I knew I had my AS- level Maths, Physics and Geology exams when I returned home. But it was most definitely worth it.
Alys Barton: Being an ISA World Junior competitor is an amazing opportunity that every young surfer dreams of. I think that's it's so awesome to have an opportunity to perform on a big stage, where lots of talented surfers compete against each other from all over the world. It's definitely a massive opportunity, however, this can come with a lot of pressure. 
I love how many awesome people you can meet at these events and the places you get to travel to and at such a young age this is such an amazing experience.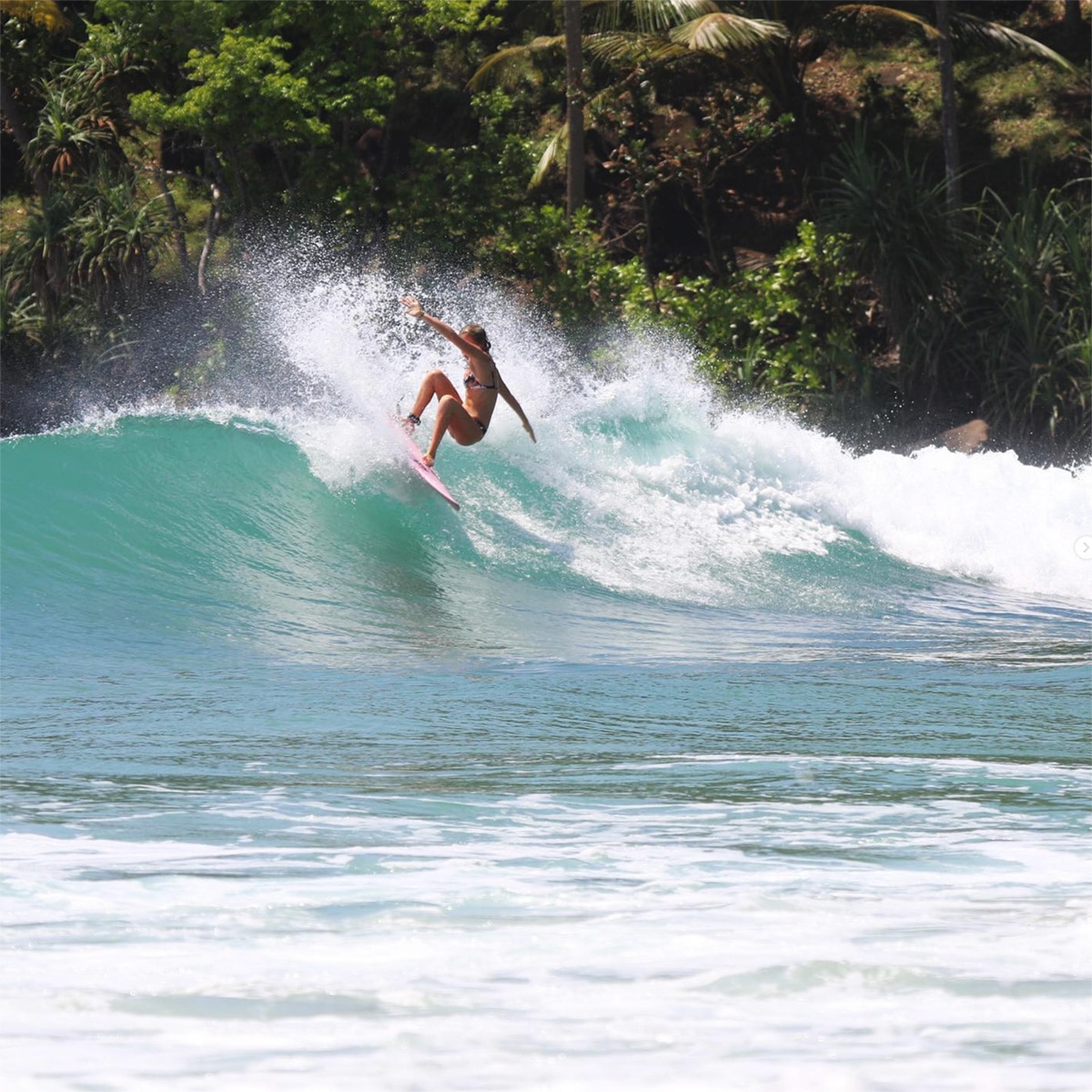 When you're competing, how do you get prepared for a heat?
Tegan: Before heats I like to watch the conditions with a coach to decide where I am going to sit and what equipment to use. I try to not put too much pressure on myself so like to talk to people and keep smiling just before I go in.
Alys: To get prepared for my heat I usually listen to a lot of Disney music I find that it puts me in a happy and energetic mindset, and this is where I can perform my best. I also do a warmup that gets my body moving and ready to perform.

What's some good and bad experiences you've gone through as a female competitor?
Tegan: Gender equality has really progressed in recent years for competitive surfing, with an equal number of boys and girls competing at the World's since 2018, and this year being the first year that the Europeans is equal, as it used to be 10 boys in a team with two girls. We have also only just seen the introduction of equal prize money on the WSL which is a big step forward for female surfing.
Alys: I haven't' had any bad experiences particular to just female surfers. However, most surfers including females regularly experienced a lot of losses when competing and this can me super hard to mentally tackle. But there's so many great moments when competing. When I first started competing, I sometimes had hearts against the boys which was a good challenge, and it was great to take a few out. Competition is such a great environment, and it allows you to really thrive and show off your skills and along the way you learn so much and have lots of fun!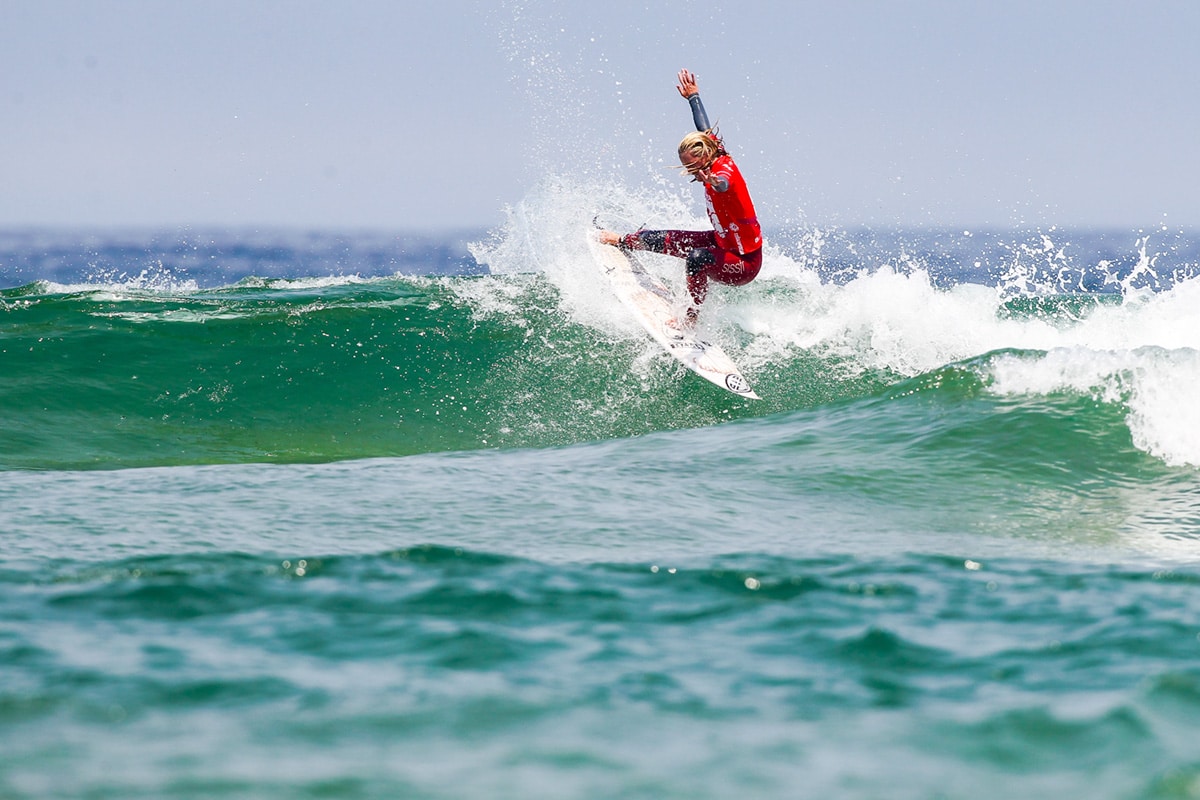 Alys Barton Photo: Masurel
Favourite place you've surfed? 
Tegan: Probably Lobos in Fuerteventura, it's very similar to Punta Roca which is just around the corner from the ISA comp site and is where the CT was held.
Alys: This has got to be El Salvador or Barbados. I love warmer waters and love a point break. I was so grateful to recently travel to El Salvador and experience some really awesome waves at Punta Roca, El Sunzal, and la Bocana.
What are you looking forward to most about this year's Boardmasters?
Tegan: I'm entering both the Junior and the Women's events this year. I am really excited for the Women's event to be a QS again this year which is always great fun as you get to meet and compete against people from other countries. The line-up for the festival also looks great, so I may head up to Watergate one night.
Alys: I'm super excited! I love competing in this event it's awesome, and the crowd is always so great. Everyone always has such a good vibe, it's just an amazing competition to be involved in.

 STOP PRESS: Since the interview was conducted Alys won the Haviana Junior Open Girls at Boardmasters, came second in the QS Pantin Classic Galicia Pro, Spain and is the new Euro U18 Junior Champion. Congrats Alys!