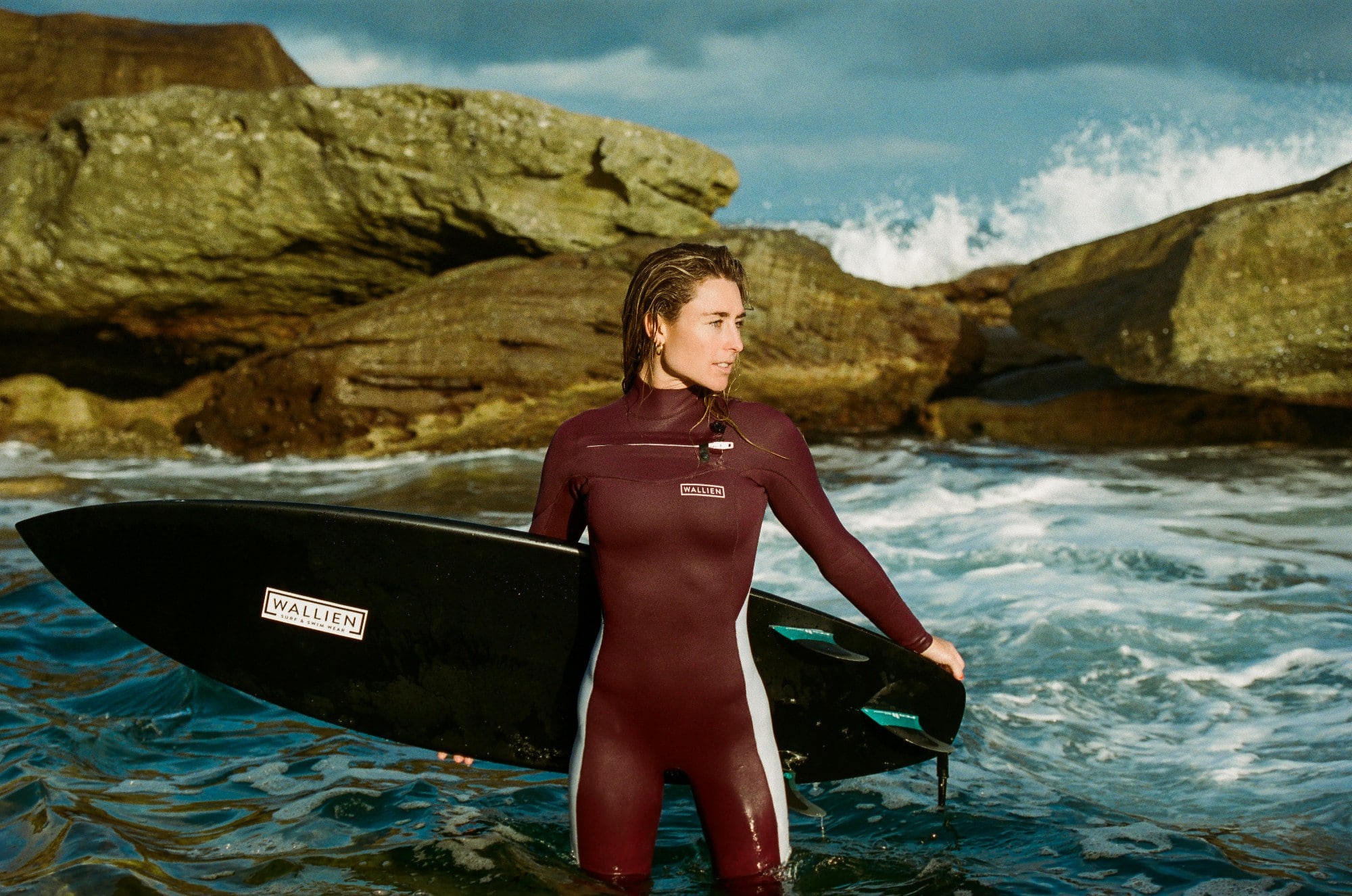 We're always looking out for brands that champion the female surf industry, a sustainable lifestyle and functional surfwear and WALLIEN ticks all the boxes and more.
Founded in Amsterdam by sister-brother-duo Madeleine and Olivier Wallien, the brand represents their love for water sports, the planet and design. Their mission is to make female first surf wear by combining an excellent functionality with a superb fit, unique designs and sustainable design choices.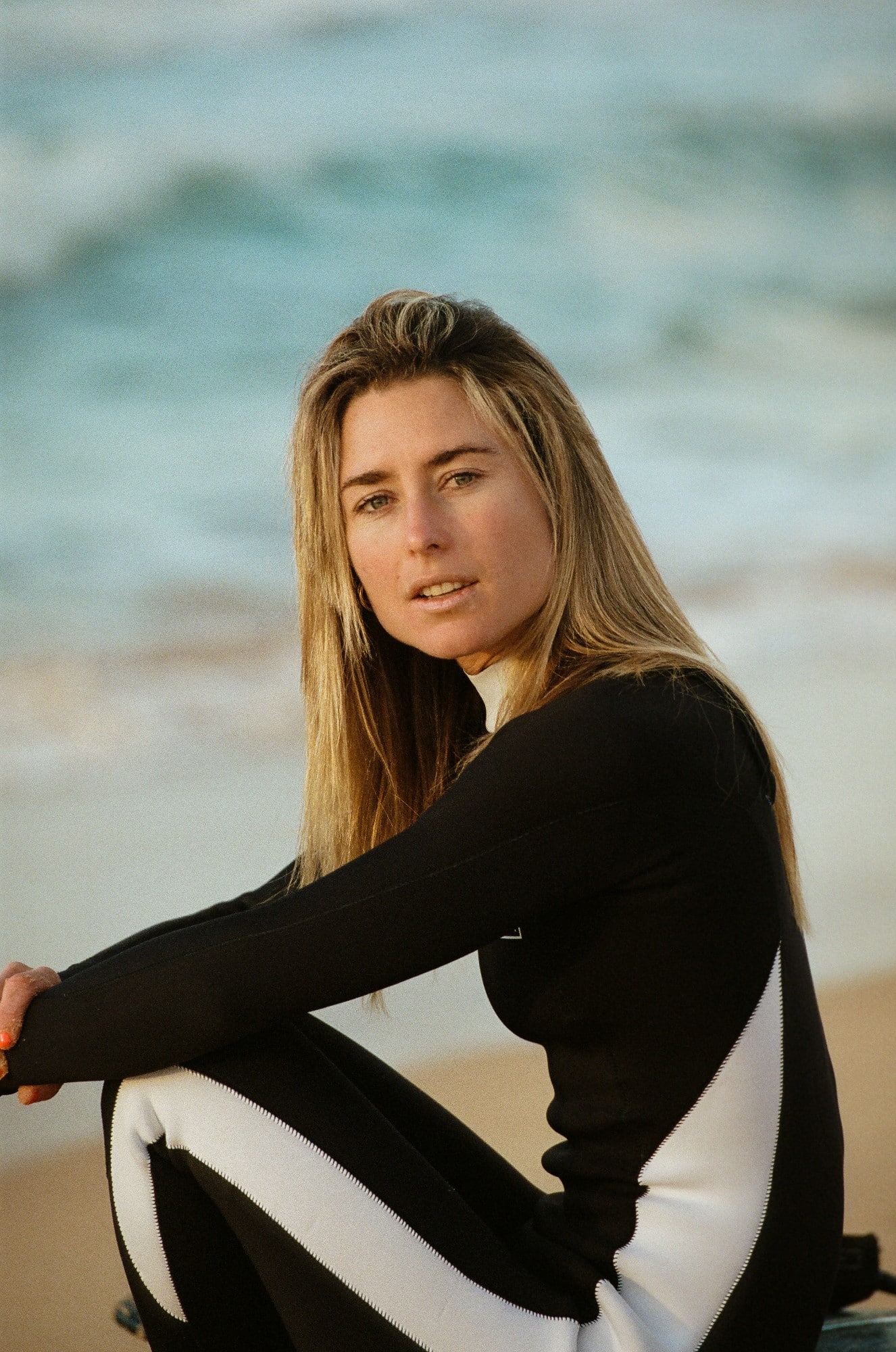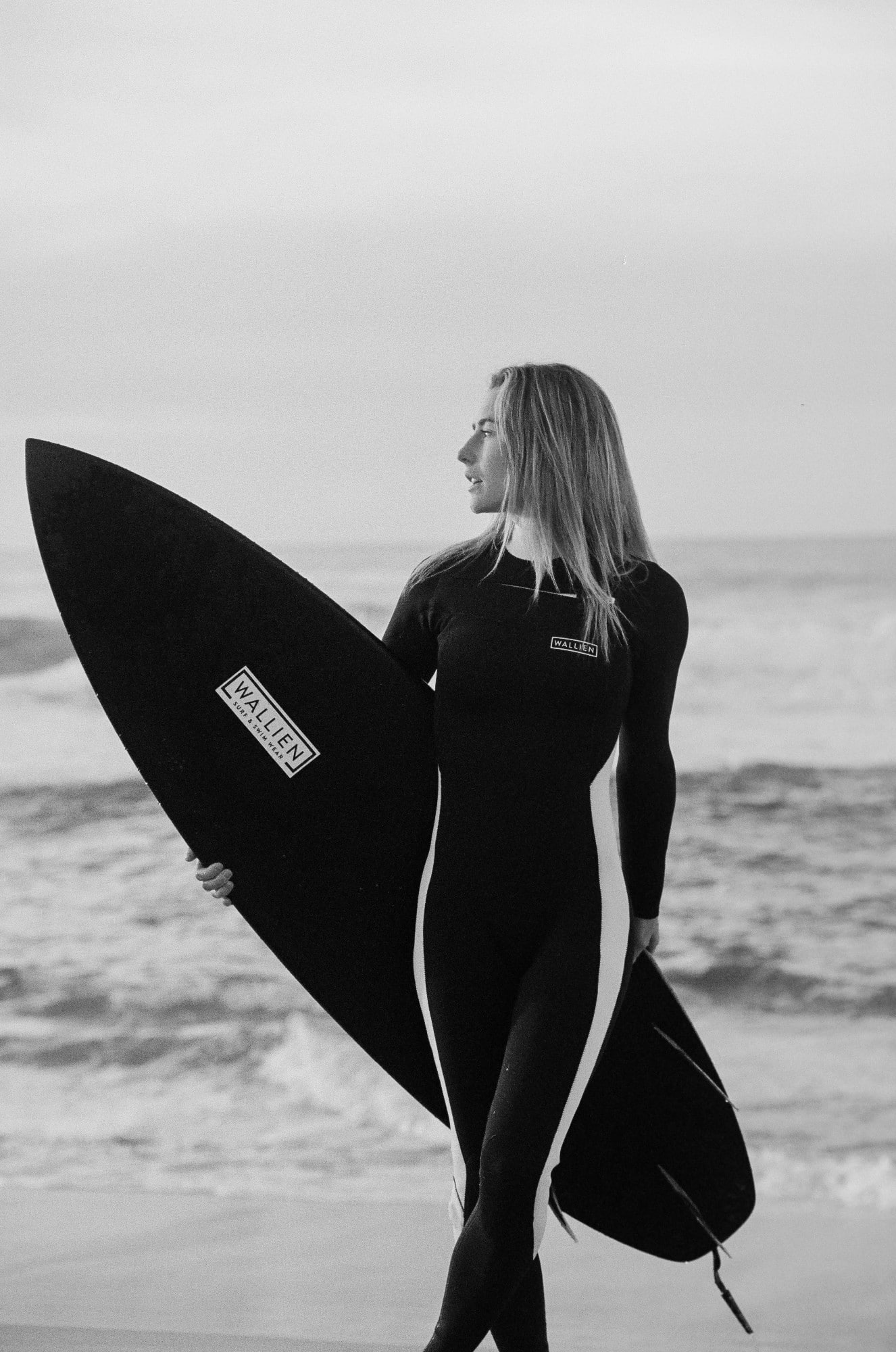 Meticulously designed for women and by women, the newest collection is an eye-catching collaboration with Aussie pro surfer Nikki van Dijk. Combining Nikki's advanced surf experience with WALLIEN's unique designs and eco-friendly super flex materials, the collection offers maximum surf performance and awesome looks.
"As surfers, we enter the ocean appreciating and respecting its power and forever changing capabilities. I'm taking it back to my Dutch heritage by partnering with WALLIEN, based in the Netherlands. I hope you enjoy this stylish and sustainable line as much as I do." Nikki xx
We spoke to Nikki to get the lowdown on the new wetsuits ….
Nikki what qualities do you look for in a wetsuit?
Flexibility, durability, high performance and style 🙂
What is a non-negotiable element to a surfing wetsuit for you?
Its flex!
Do you have a favourite colour and style from the collection?
My favourite suit is the Aquamarine Bikini Cut suit. It's meaning, it's look, it's flex and cut to me is just perfect and I looooove surfing in it so much because of the love that went into making and designing that suit.
What aspects of the WALLIEN brand first attracted you to working with them?
They are Dutch – and so am I! Perfect combination really. It's been so fun working with a brand that truly appreciates and trusts your opinion and has the same values in life.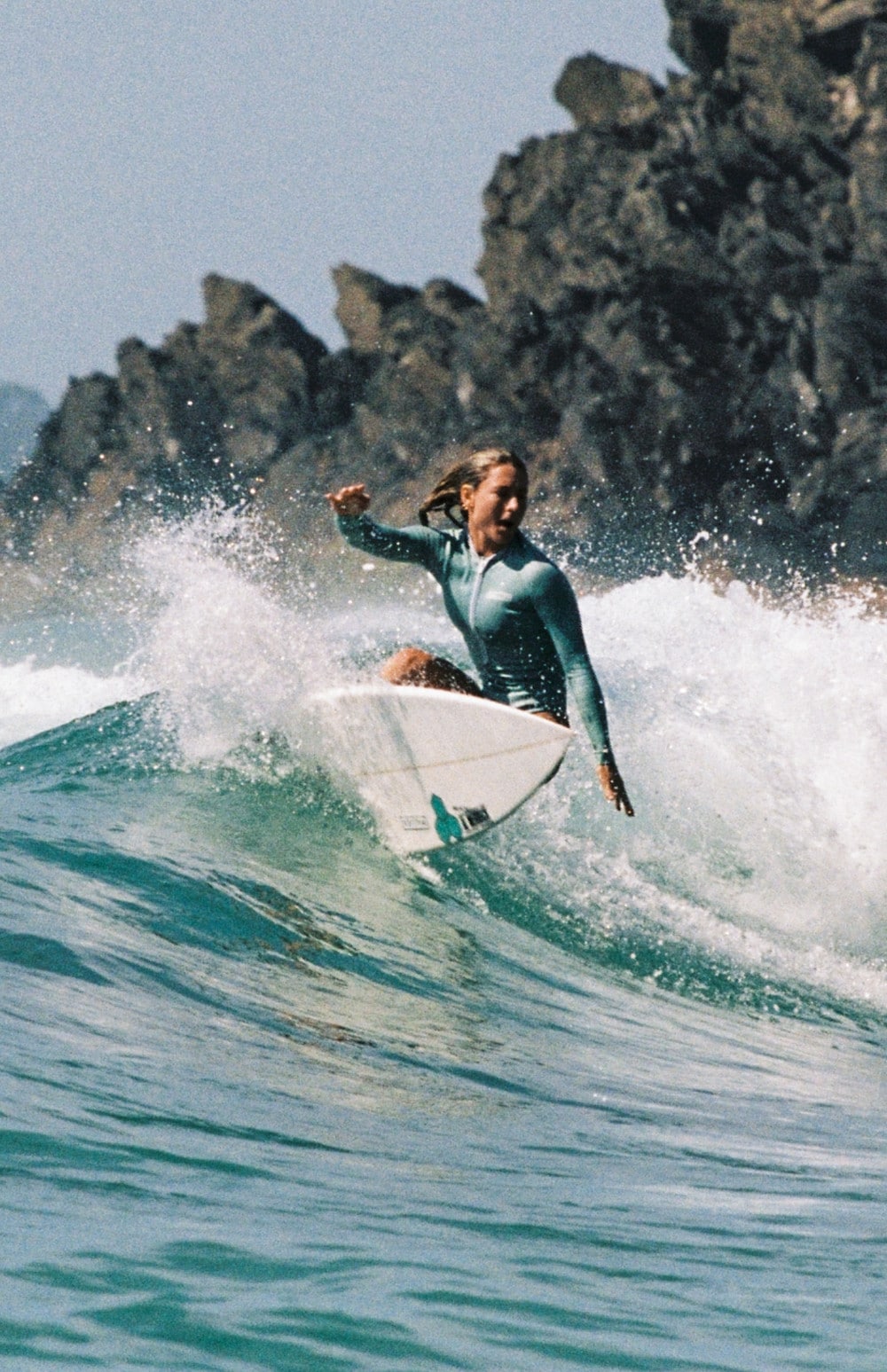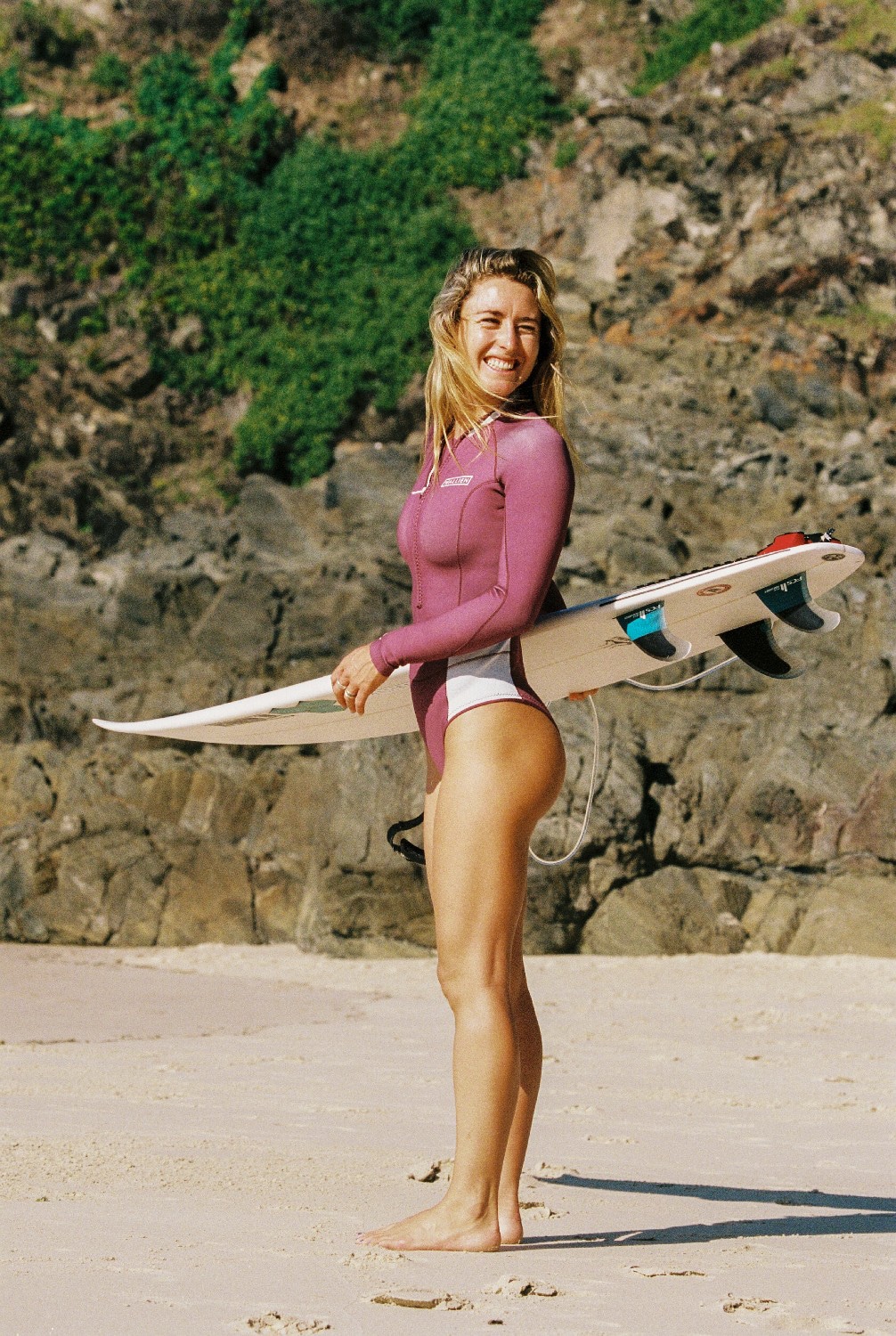 The wetsuits are designed specifically for women, what makes a woman's wetsuit different to a men's?
So many things haha men and women's suits are so different in shape, size, cut and design. It's amazing to work on designs just for women and I know what works for women so well.
The collection caters for both cold and warm surfing conditions … which conditions do you favour?
Both really. I grew up in a really cold climate and I have travelled my whole life to warm climates. I love to surf in both!
WALLIEN is an ethical and sustainable brand … when out on the water surfing, have you experienced plastic pollution in the ocean first hand?
Yes absolutely, probably the worst in Indonesia. It's really sad to see and that's why we have a responsibility to protect our oceans and do what we can to look after our beautiful oceans as they give us so much love.
What's coming up for you?
A crazy year of traveling surfing and competing! It's so incredible to be traveling again and doing what I love most around the world.
Here's the collection – now you've just got decide whether to go for Aquamarine, Monochrome or Burgundy!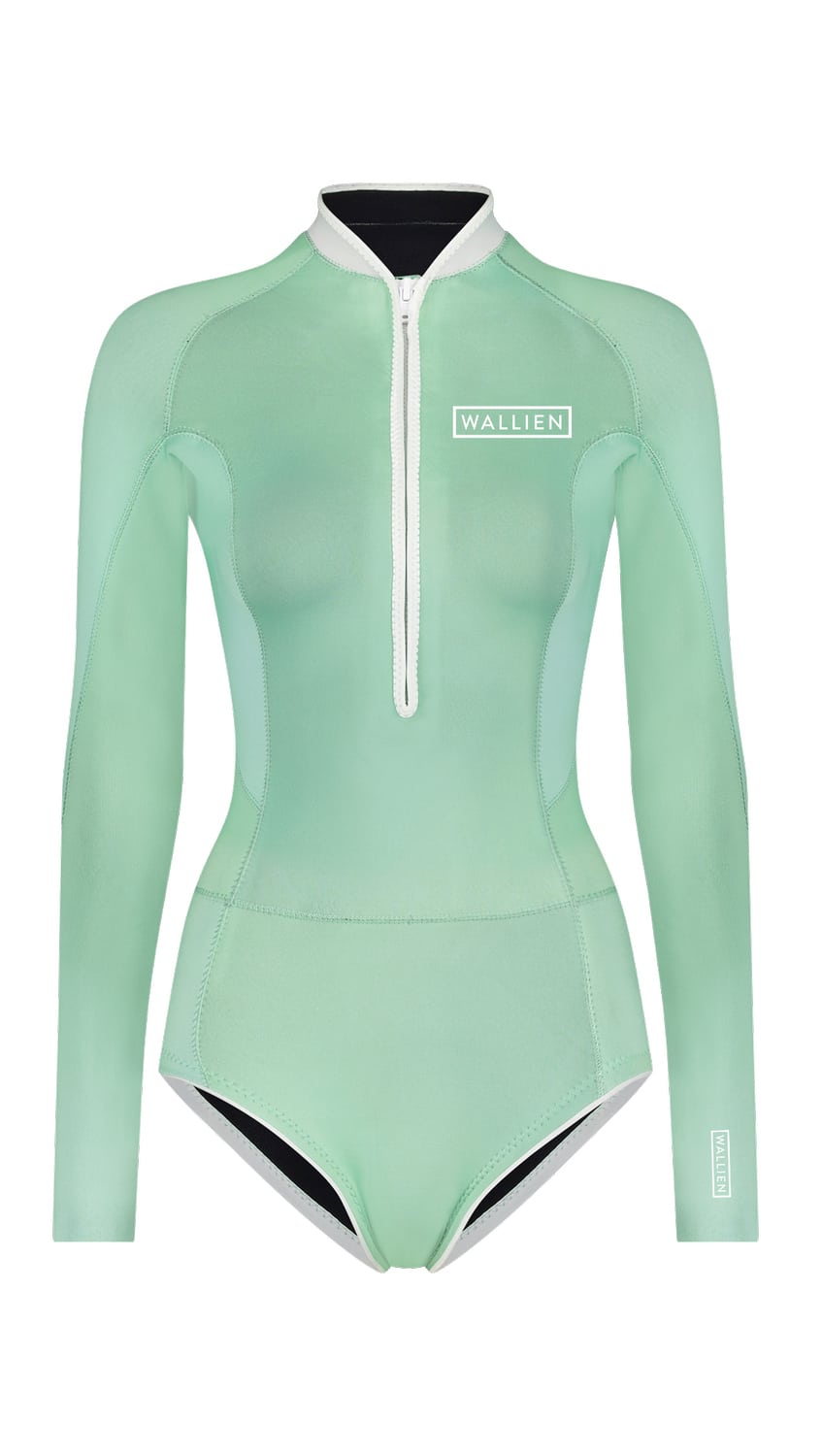 Springsuit:
You're in for the perfect ride with this 1.0 mm neoprene Springsuit. Co-designed with and tested by Australian Pro Surfer Nikki van Dijk, it's the optimal combination of performance and style.
Constructed from super-stretchy premium Japanese limestone neoprene and topped with WALLIEN's ProFlex jersey, this suit is extremely comfortable. Built with glued and blind stitched (GBS) seams with reinforcement tape on all stress points for extra durability and finished with a white sturdy front zipper for easy entry.
By using earth mined limestone neoprene and bio-plastic packaging, water resources are conserved, and carbon footprint is significantly reduced.
Summer Suit:
The perfect one-piece swimsuit for all your water adventures! It stays in place even after a crazy wipeout. Offering a bit more warmth and protection than your typical swimsuit but loads more style. Protects your skin from midday sun to stay on the water the whole day long.
This handmade swimsuit is designed in Amsterdam and sustainably made from recycled plastic bottles in Portugal.
The outside fabric (made in Italy) is super flexible and offers excellent UV protection (UPF 50+). The inside front lining is soft to the skin and supports great breathability. Combined with strategic stitches and panels, this suit is super comfortable during active movement.
The unique dark ruby colour exudes a little sparkle and is accented with a white zipper and WALLIEN logo for maximum retro vibes.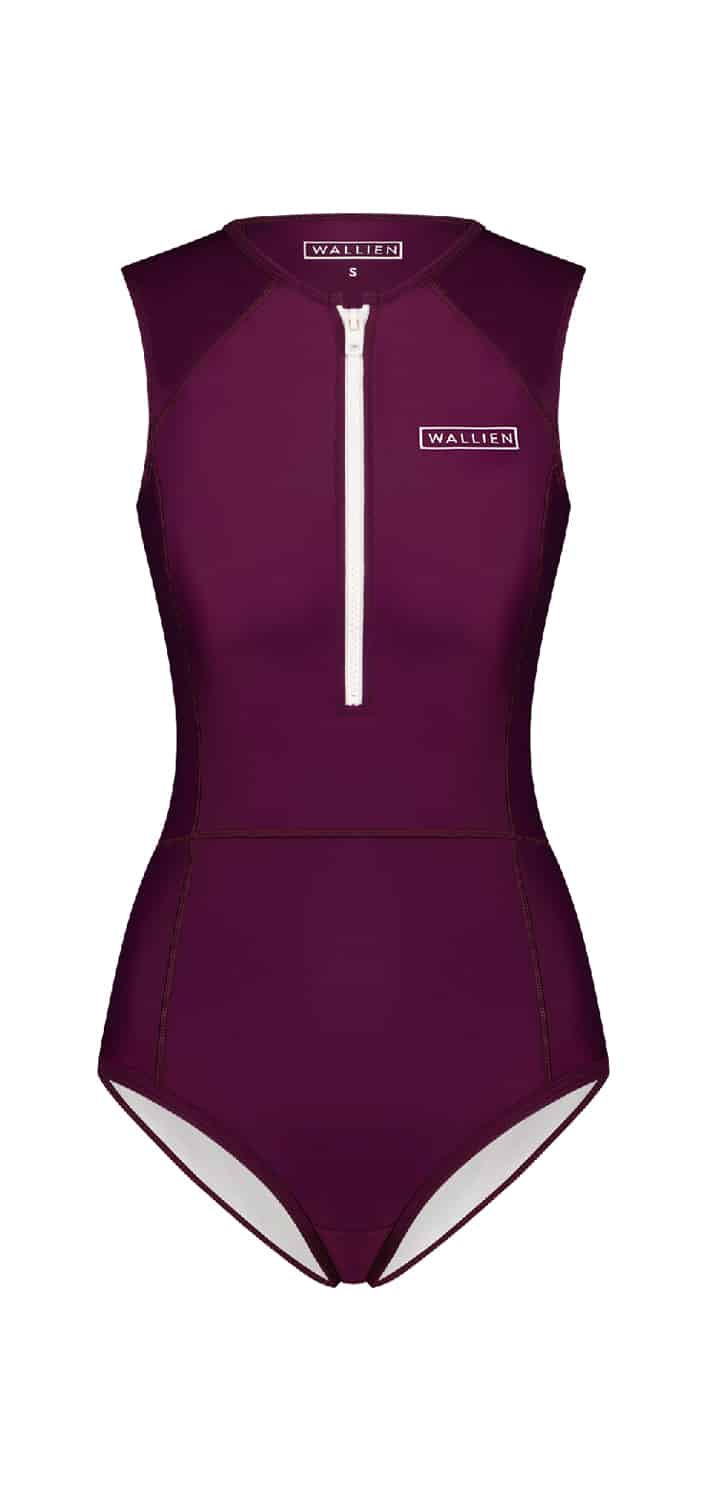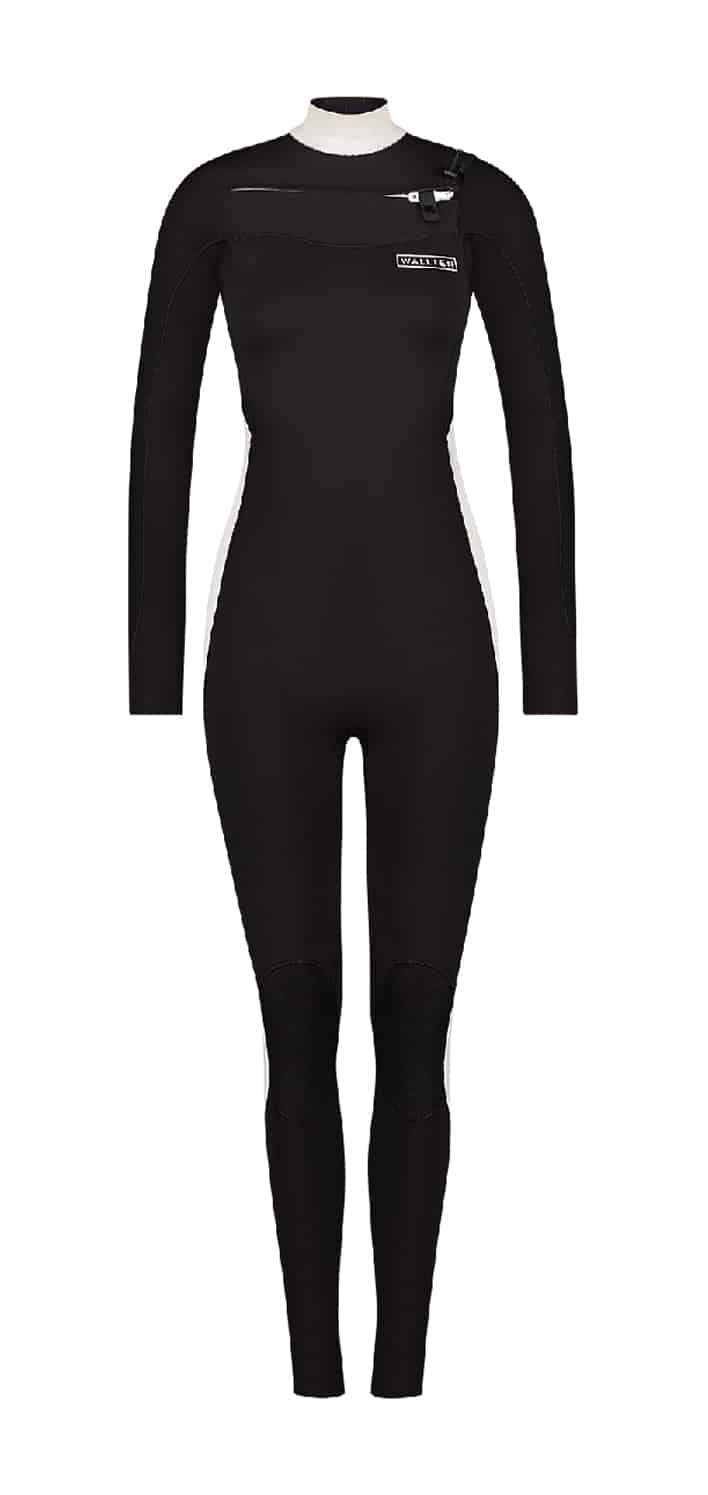 Steamer:
This centrepiece of Nikki van Dijk's signature collection is made for world-class competition and designed to colour your surf adventures.
With features like ProFlex super stretch jersey, buttery smooth Japanese limestone neoprene, the MaxMove panels and the CurveGive back, this suit is the comfiest you'll find out there.
Built with an easy entry system, taped GBS seams, reinforcement dots on stress points, arm seals and a sturdy chest zip, this suit is here to last.
The retro designs are accented with white side panels for a super flattering look. Available as 3/2 and 4/3.