Yama follows Lucy to Ghana to meet with a pioneering group of female surfers and skateboarders.
Interview by Hayley Lawrence
Gender equality in sport activist, Lucy Small is set to premiere her debut film in the UK this weekend. Yama is a cinematic short surf documentary that follows Lucy to Ghana to meet with a pioneering group of female surfers and skateboarders
Lucy was brought into the limelight in 2021 after calling out the organisers of a Sydney surf competition for awarding unequal prize money to men's and women's division winners in a video that went viral. Lucy then went on to co-found a campaign for gender equality in sport, calling on the NSW Government to make equal prize-money and equal opportunity a precondition for sports clubs and organisations to receive government funding.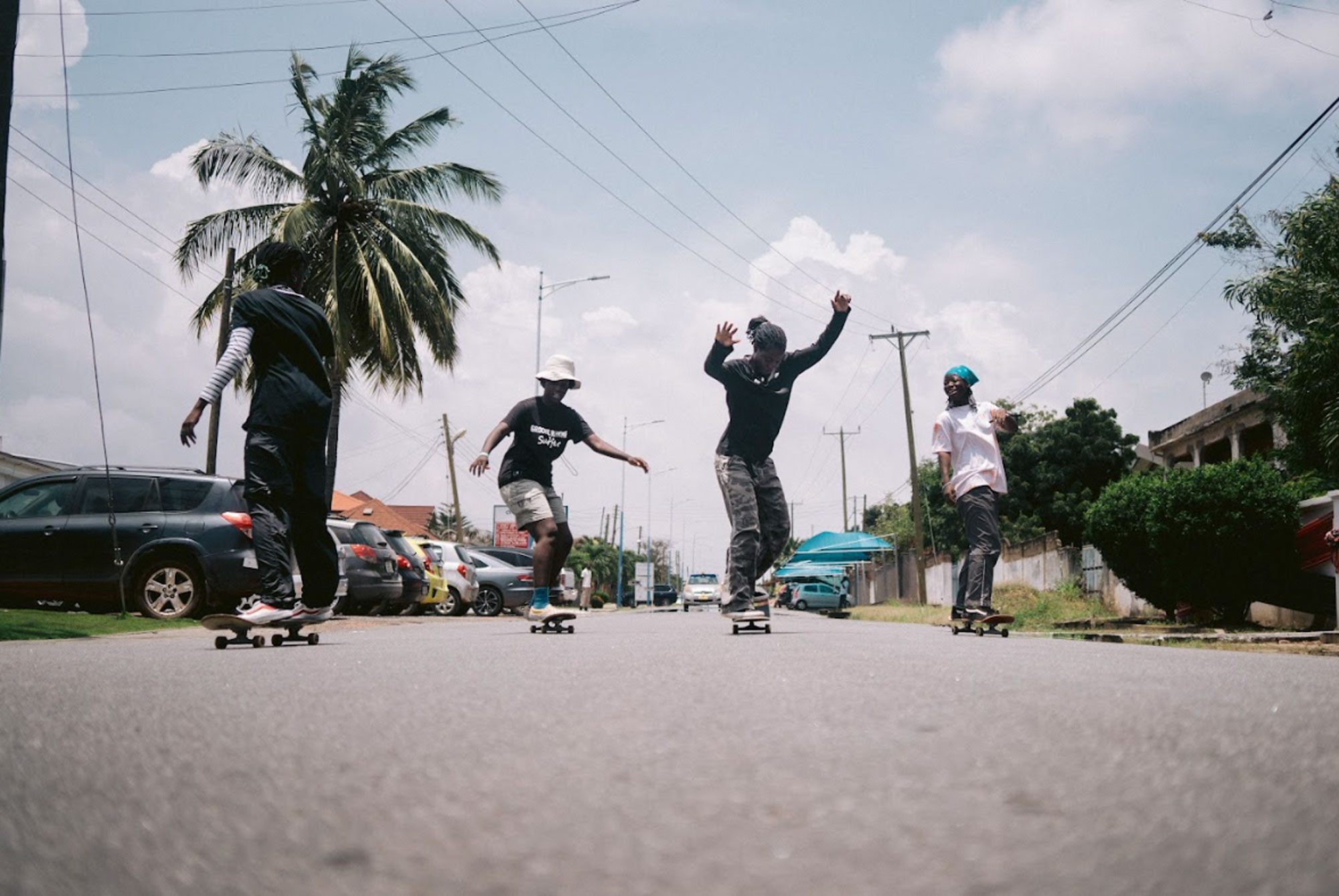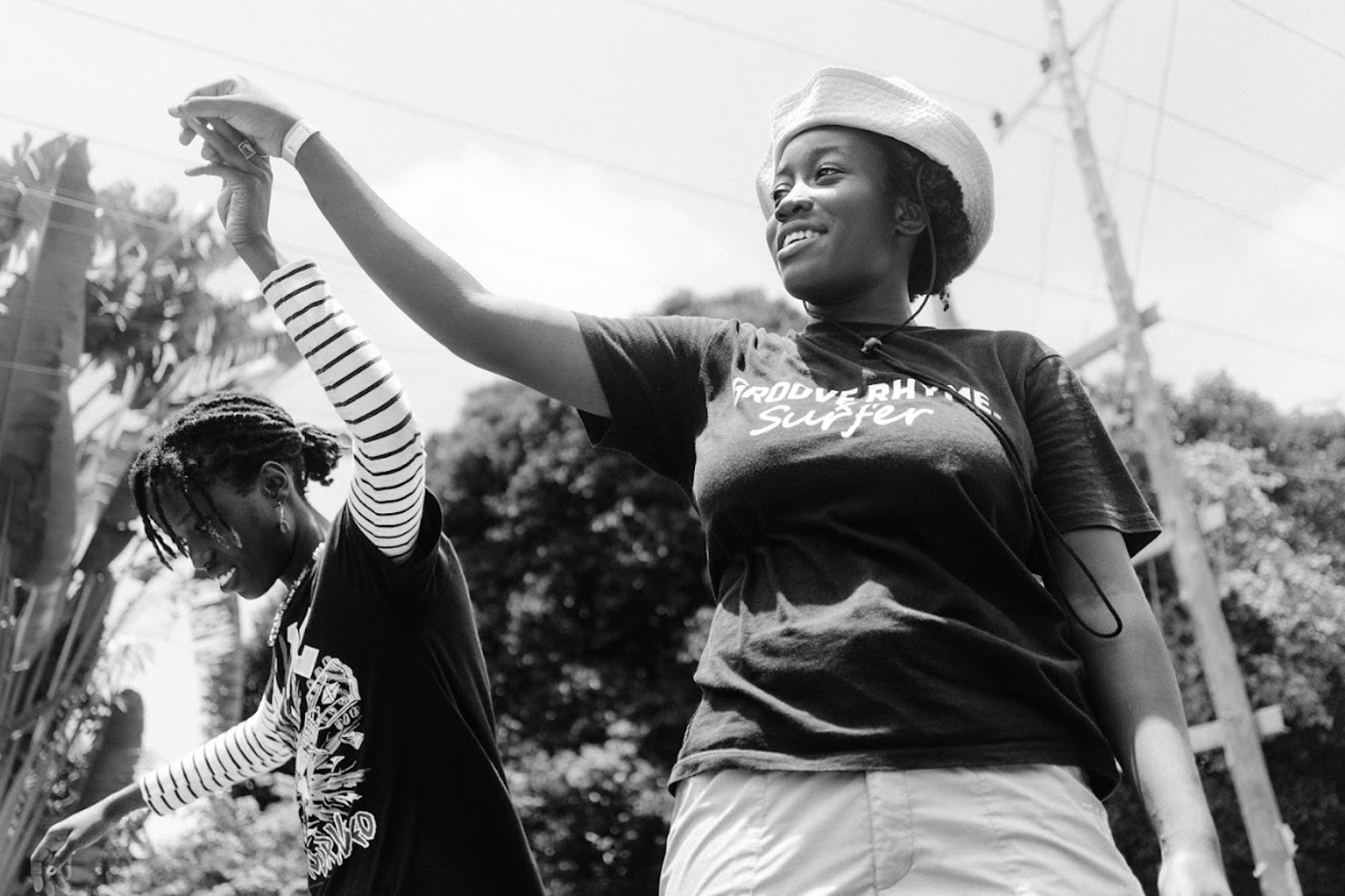 Lucy has now taken this campaign global, aiming to highlight a female surf community in West Africa and challenge historic representation of Ghanaians in a story of reclamation and joy. The film explores the surf history of Ghana, in which Ghanaian people were known to stand up and ride waves on wooden boards and surf canoes, long before Europeans invaded the region. Based on the work of surf historian Kevin Dawson, the film proposes that the small community of surfer girls in Ghana's Western Region are reclaiming their relationship with the Atlantic Ocean after hundreds of years of disruption due to colonial occupation.
Lucy meets with members of a collective called Surf Ghana, that owns and runs a skatepark and community hub in the capital city of Accra. Founded by Sandy Alibo, the project is designed with dedicated women and girls only days to ensure full access and participation. It also partners with Obibini Girls Surf Club, a small coastal group founded by Justice Kwofie who trains a group of teenage girls in fitness and surfing and who aims to train Ghana's first female surf instructors.
Yama was filmed and edited by British filmmaker Maddie Meddings. On the eve of the premiere in Newquay, we caught up with Maddie to find out more about it all.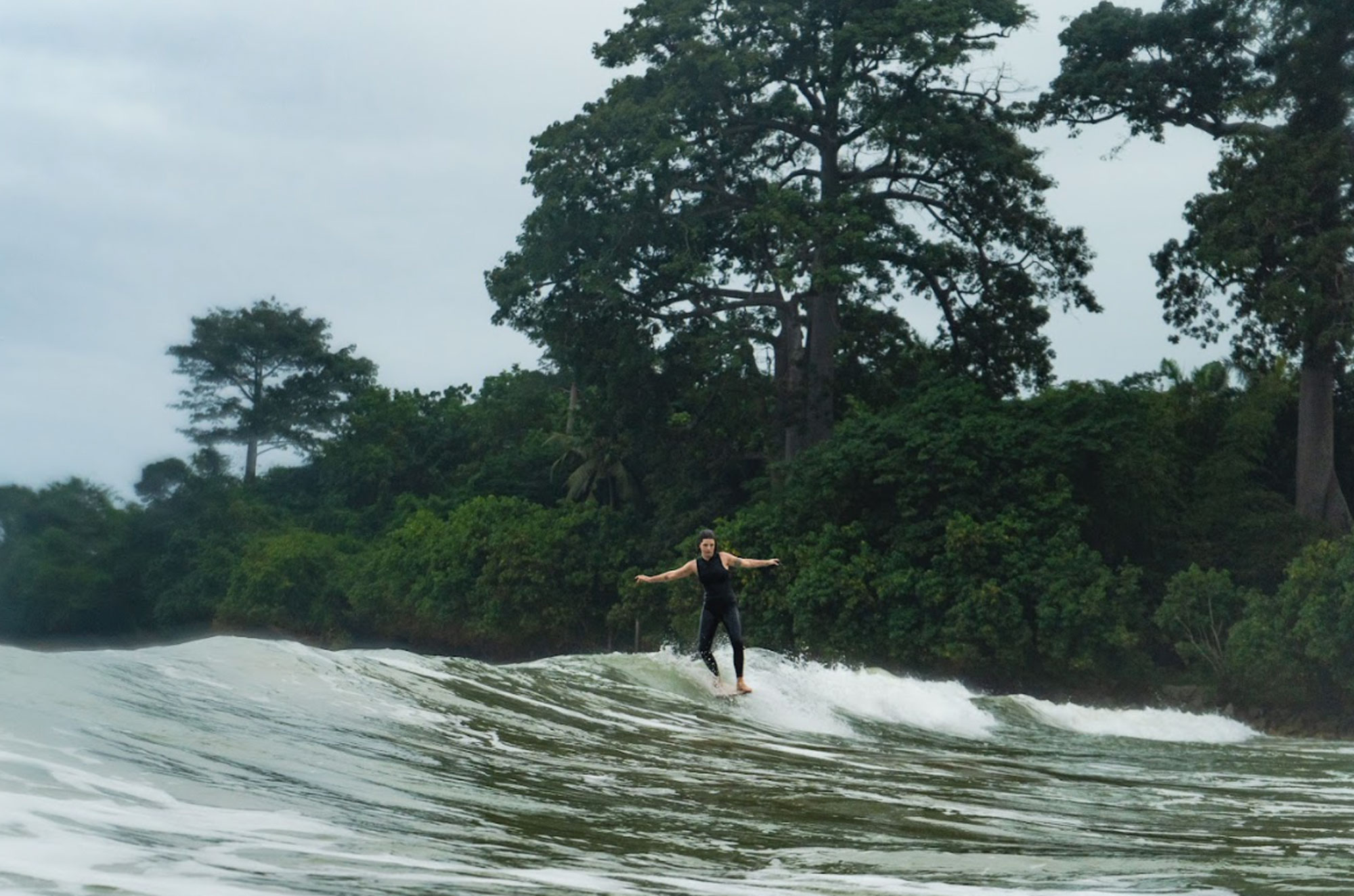 Maddie, where are you and Lucy from and when did you meet? 
I'm from North Devon but I'm now based in Newquay, Cornwall. Lucy is from West Aus but is now based in Sydney.
We actually met for the very first time in Ghana, but Lucy slid into my DM's about four months prior to our trip!  We did a few Zoom meet ups to plan everything and then before we knew it we were out there filming.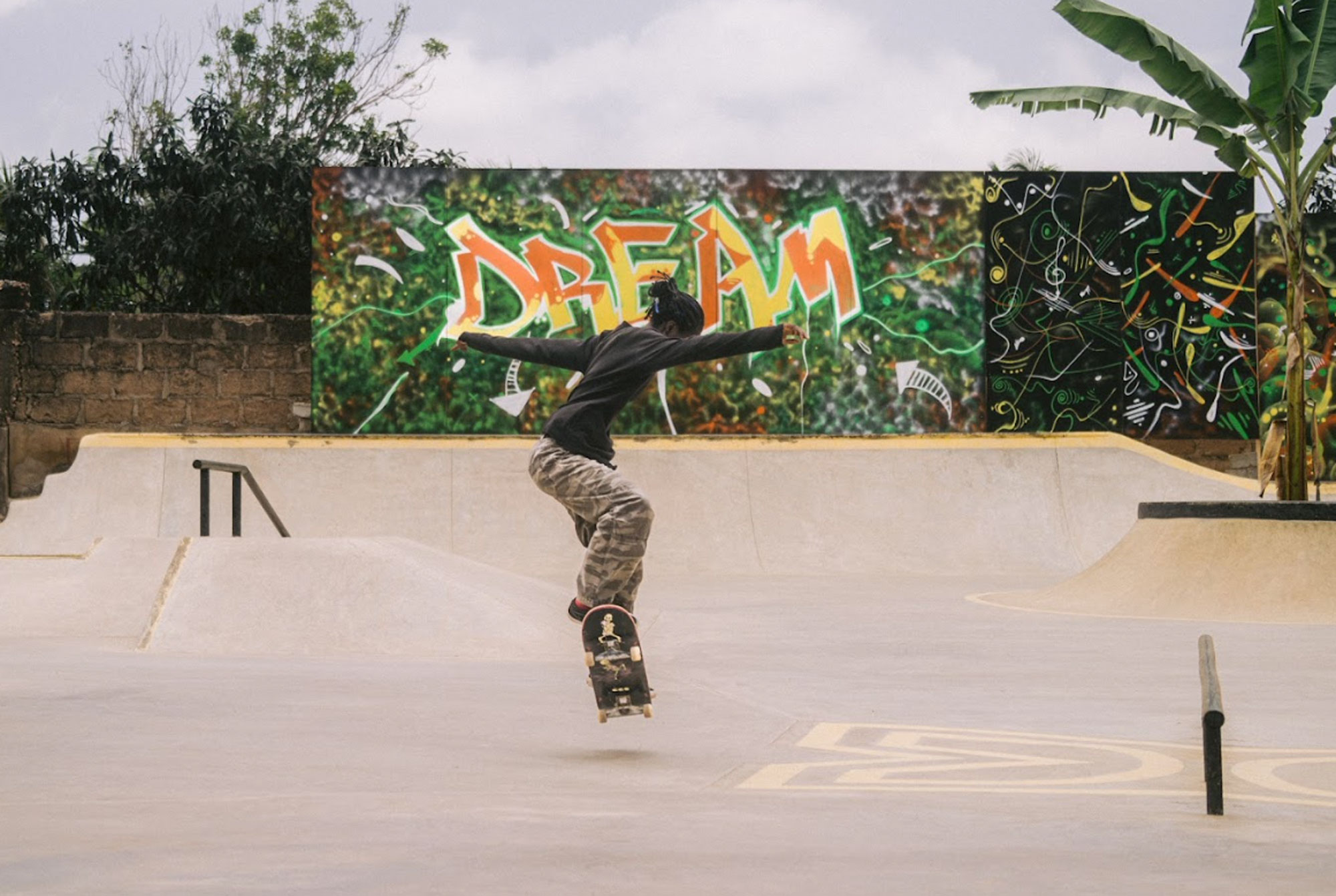 How long did it take to get the project together?
We filmed for two weeks and then the editing process was around four months. It's going to feel so weird once I've had the premiere and have to go back to real life, it's honestly been my whole world this winter ha,ha!
Are the girls you met predominantly longboarders or shortboarders?
All the girls were shortboarders, which is probably due to the supply of boards there. Most of them have been donated and as it's much harder to get longboards over there, the supply has mostly consisted of smaller boards. If you've gone through the hassle of getting a 9ft longboard over there you're not going to want to leave it behind. Mr. Brights is in the process of setting up the first surfboard factory over there, so I'm sure we'll be seeing Ghanaian surfers riding Ghanaian boards very soon.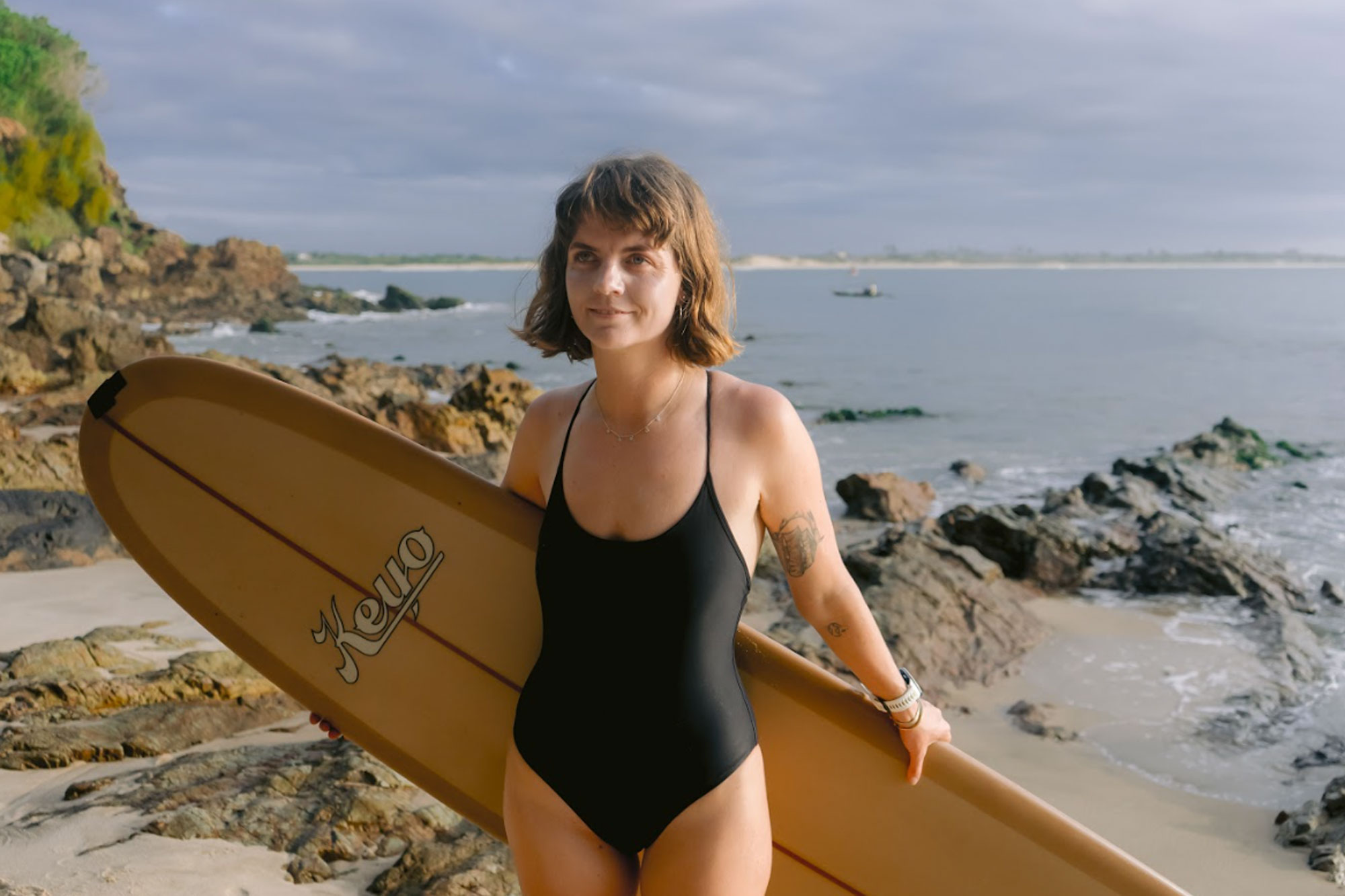 How does Yama seek to challenge typical representations of African surfing nations on its head?
Our main aim was to have the film based around the local surfers and skaters. We wanted the footage to be primarily them doing their thing and use the interviews as a tool to really get to know the girls, Sandy and Justice. I think this is where a lot of surf filmmaking in the past has been lacking. There are some people who have come before us and done it so well, for example Dylan Graves 'Weird Waves' series – his episode on Nigeria is fantastic and a real source of inspiration for me, as well as Sam Bleakley's Brilliant Corners episodes. Generally speaking though the format was often: western surfer visits country, surfs its waves, has little interaction with locals, leaves again. We both wanted to move away from that narrative and focus on the really incredible story of Surf Ghana and the Obibini Girls Surf Club. 
How does the scene in Ghana differ from other African countries such as Senegal and Sierra Leone?
It's hard to say without having visited those countries but from what I can tell through books, films, media etc the main difference is the establishment of the surf scenes. There's some incredible surfers coming out of Senegal and I wouldn't be surprised to see some Senegalese surfers on the World Tour in the near future. I'd say Ghana is still in quite an early stage of modern surfing, but there's already a lot of talent there – so it'll be exciting to see how it progresses.
There's also not much surf tourism yet in comparison to other countries in Africa, which means empty waves lie at the end of a potholed and tricky to navigate tunnel ha,ha!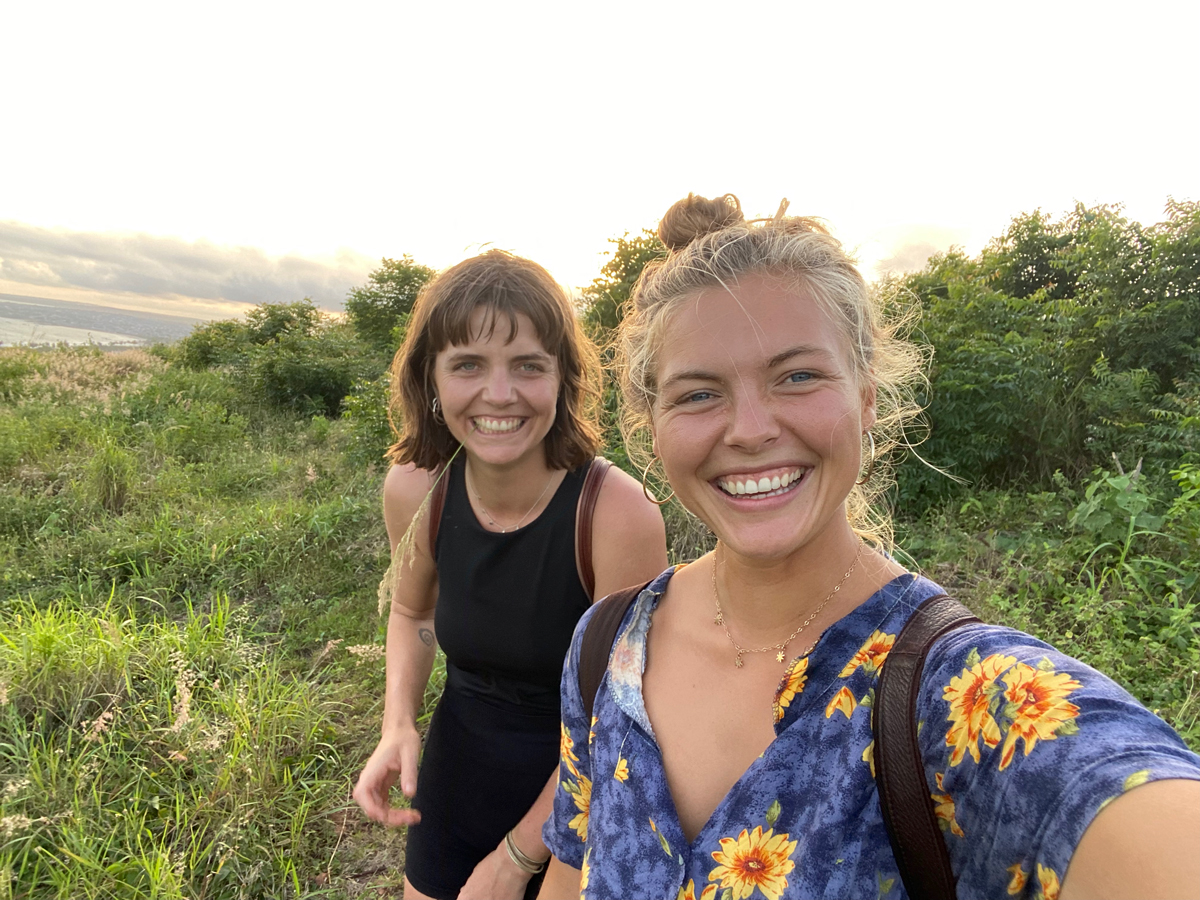 There's some really great setups, but just like with us – the Atlantic isn't always delivering the swell.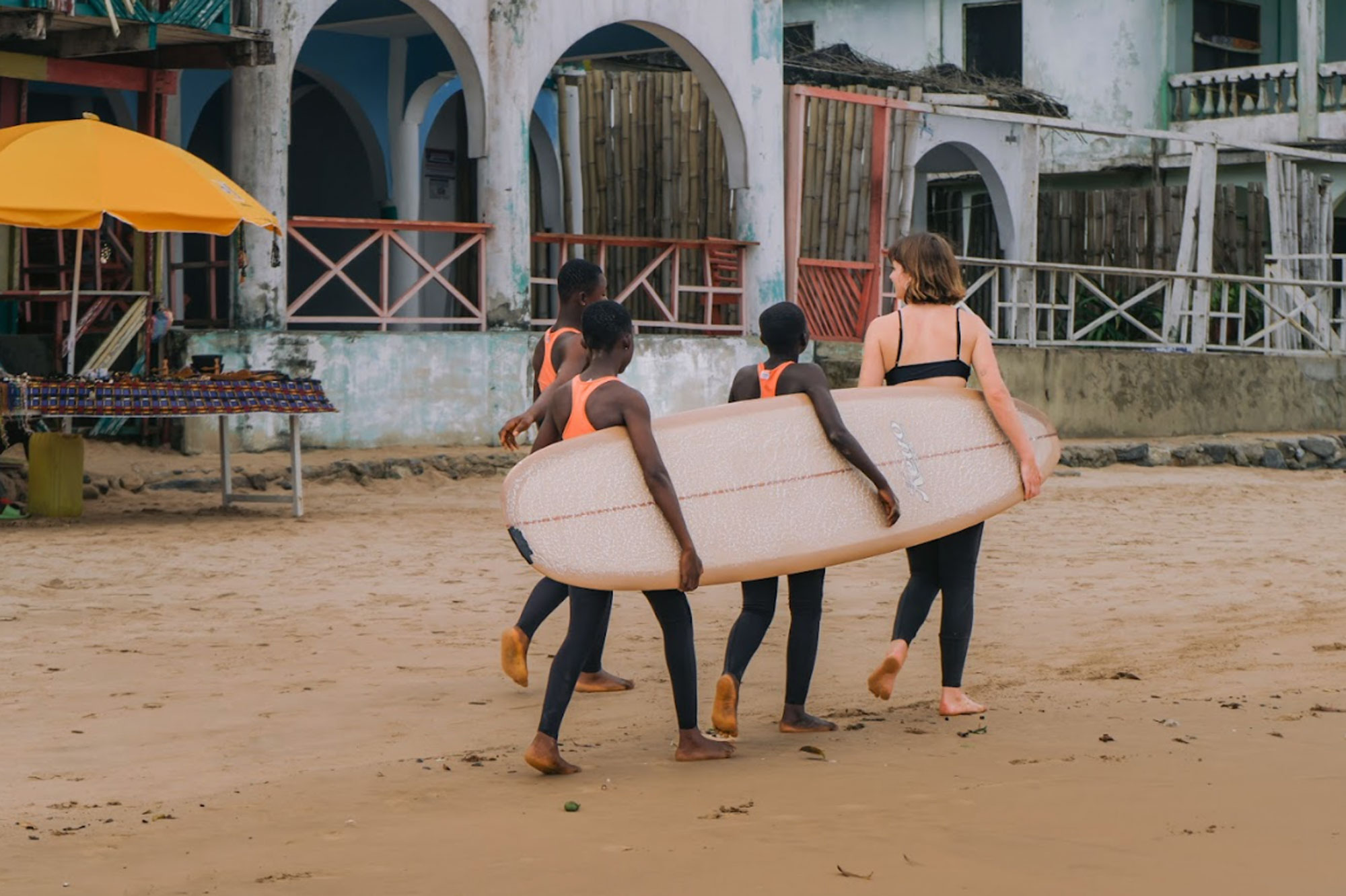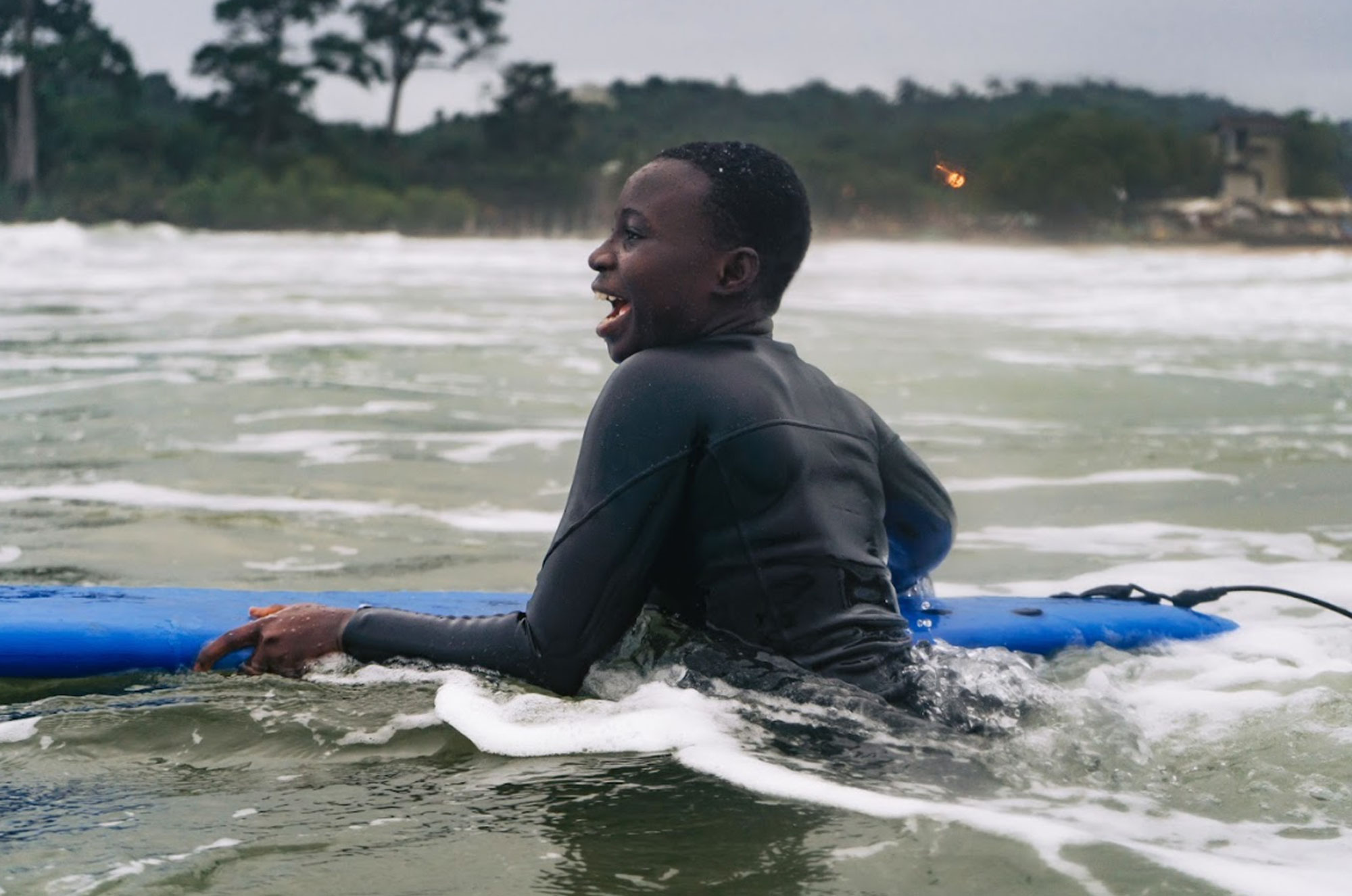 Are you also a surfer and/ or skater?
I am very much a surfer, very much not a skater haha! I grew up in North Devon and have been surfing since I was 14. I've shaped my whole life around surfing and travelling really, and so when I started to shoot in the water everything kind of fell into place. 
How long did you spend in Ghana? 
We spent just over two weeks there, although we barely scratched the surface. I'd love to go back and spend longer travelling around, scoring spots at their best. There's also Lake Volta in the East and some amazing national parks up North that we never made it to – so it'd be great to see some more of the country inland too. 
What are the breaks like? 
They're a lot like the UK funnily enough. There's some really great setups, but just like with us – the Atlantic isn't always delivering the swell. There's points and a lot of beach breaks, apparently it gets huge in the rainy season and so many spots along the coast light up.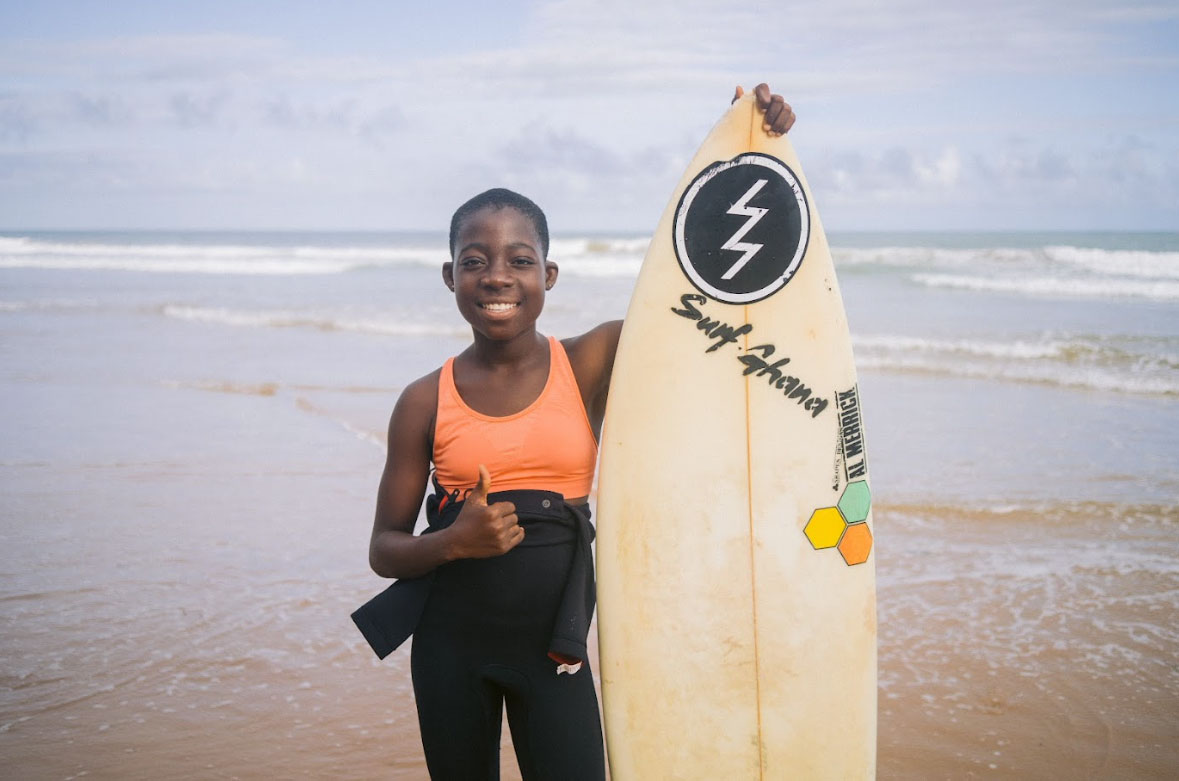 How does the film seek to support Lucy's and your gender equality activism?
I've never really labelled myself as an activist as I felt like the term is more deserved by those who are more vocal than I am. I think my form of activism comes from getting amongst it. Both my job and hobby are male dominated, but I try not to see it as a barrier. I just work hard on practising and improving so that gender doesn't even factor into it, or when it does – it's of benefit to me. I think it's important for brands, agencies and individuals to work towards reducing the gender gap by hiring more women, so I guess my activism is pushing towards that. 
What are you planning next?
Well, we're discussing a few ideas for our next project but we're pretty keen on one that'll take us somewhere a little (a lot) colder…