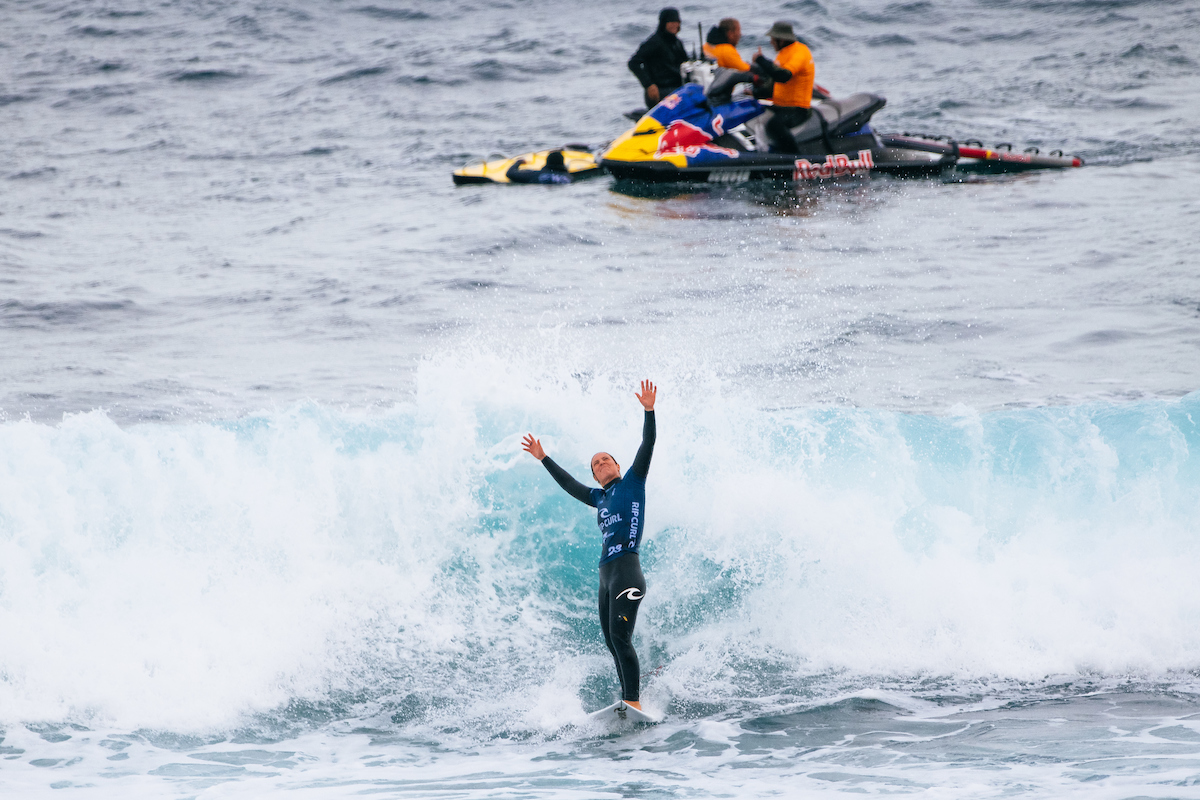 WSL Champion Tyler Wright Goes Back-to-Back at Bells
Tyler Wright (AUS) rang the Bell for the second-consecutive time, marking an impressive 16th CT career win. Her road to the podium was not easy, as she had to take down World Champions Carissa Moore (HAW) and Stephanie Gilmore (AUS) along the way. This win was a special one as it marked her brother, Owen Wright's (AUS) final CT event appearance of his career before officially retiring from competitive surfing. Wright hasn't worn the yellow Leader jersey since 2021, but she is getting closer to taking it back, now sitting at No. 2 on the world rankings.

"It took me 12 years to get the first Bell, and this one, it felt different but all the same," said Wright. "It's an absolute honour and a privilege to surf here at Djarrak. It's been amazing to have my full team and support here. It's moments like these that mean the world to me now. To really execute this week the way I wanted to, like I have, I'm really proud."

Wright dominated her competition throughout the day and showed no signs of slowing down during the Final. The two-time World Champion looked sharp and aggressive in her approach at Winki Pop. Her powerful, fins-free maneuvers earned her an 8.17 and 7.83 (out of possible 10) to set herself apart from Picklum. Picklum demonstrated her progressive edge, throwing several small airs to try and close the gap on Wright, but it wasn't enough. As time wound down, the Tour veteran emerged victorious over the young talent.
"I feel really at home here, safe and able to open up a lot, and it's lovely to do that," said Wright. "It's been a big week with my bro (Owen Wright) retiring, and it's been really special. He had an amazing career and had obviously very traumatic points through that, so it was really cool to see him finish here."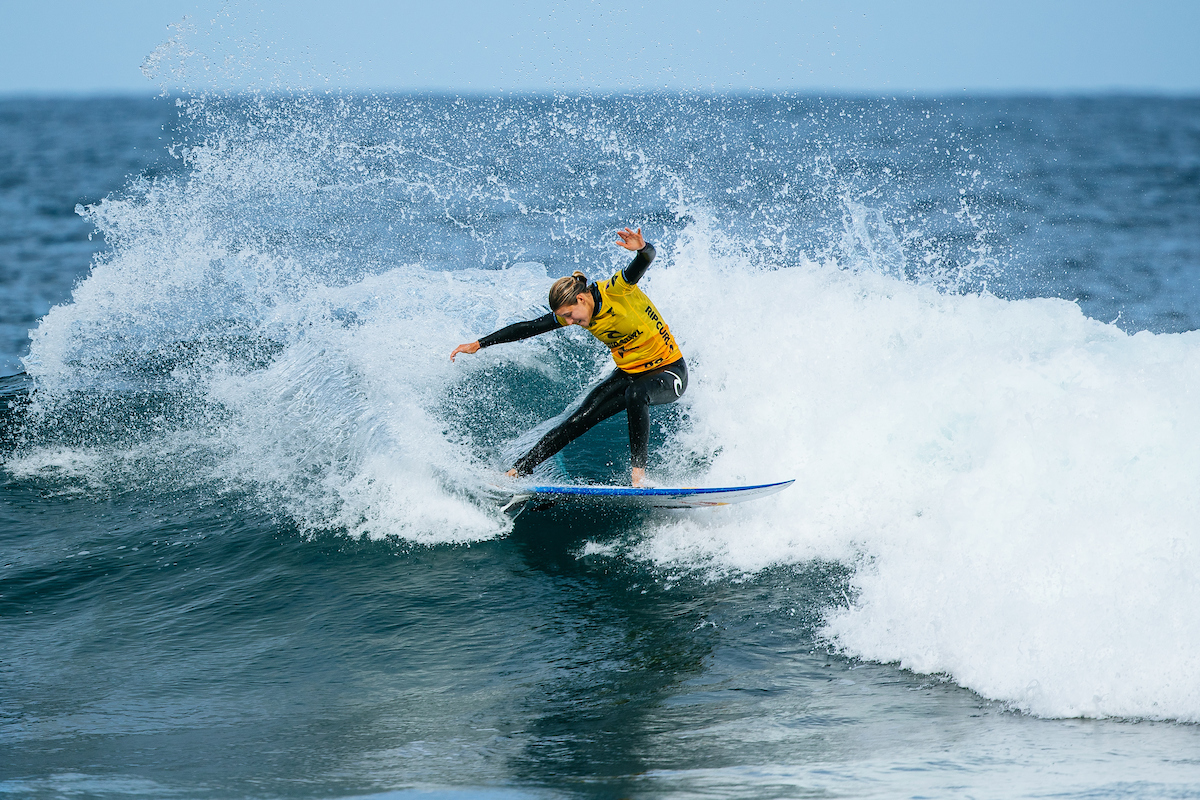 Current No. 1 Picklum (above) continued her incredible run today, finding herself in the second CT Final of her career. Picklum showed how far her surfing has come, going from a 17th finish here last year all the way to a runner-up finish this year. She will once again hold onto the yellow Leader jersey going into the Western Australia Margaret River Pro.
"Coming home to Australia No. 1 in the world in front of my friends and family, means everything to me," said Picklum. "I love being home, and to have had one of my best performances right here at home makes me super happy. Tyler and I have traveled a lot together and talked a lot of smack to each other; she's always had me under her wing and helped me grow up and become a good athlete. I'm taking so much inspiration from Tyler; it's incredible."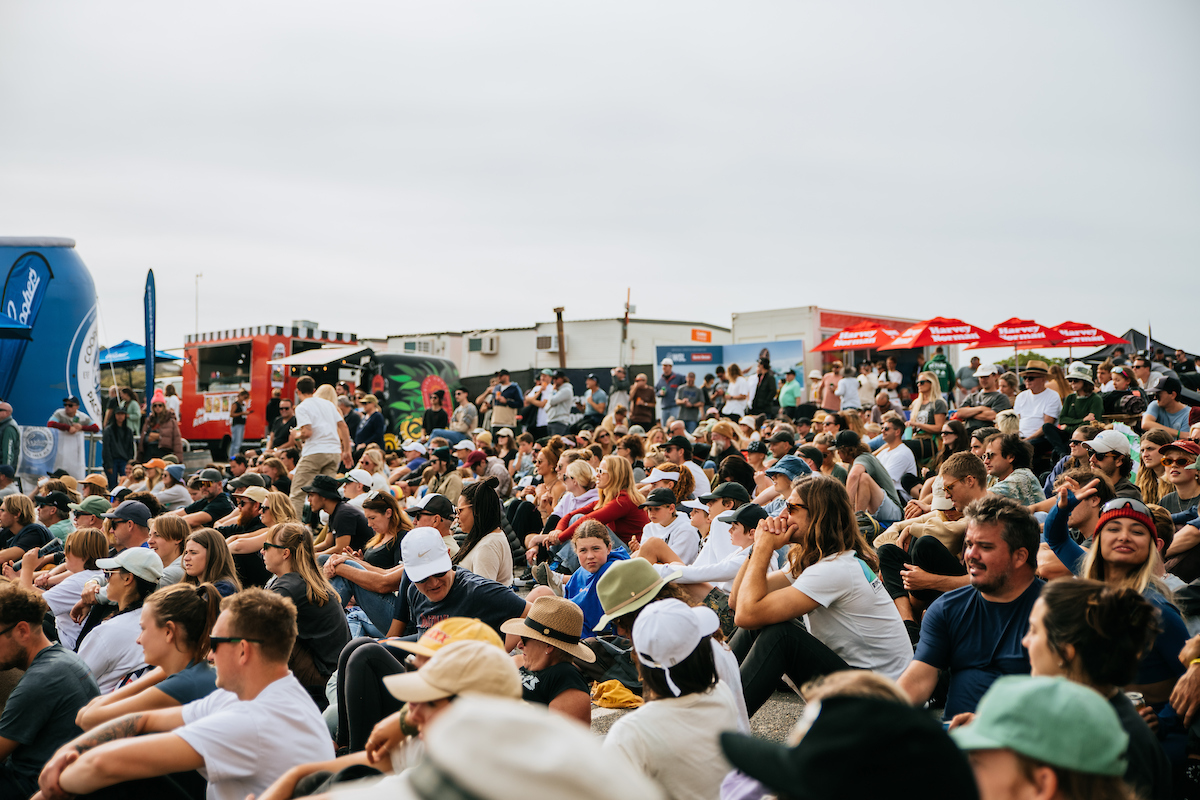 Updated Confirmations for the Mid-season Cut
The full day of competition saw the world's best surfers push each other to the limit as they fought for critical ranking points to keep their spots on Tour. Alongside today's event finalists, Callinan, Ewing, Wright, and Picklum; Carissa Moore (HAW), Yago Dora (BRA) Leonardo Fioravanti (ITA), Gabriel Medina (BRA) and John John Florence (HAW) were all confirmed spots above the Mid-season Cut, which means they've secured their place in the back-half of the 2023 CT season.
Women's CT: Made the Mid-season Cut
Molly Picklum (AUS)
Tyler Wright (AUS)
Carissa Moore (HAW)
Rip Curl Pro Bells Beach Women's Final Results:
1 – Tyler Wright (AUS) 16.00
2 – Molly Picklum (AUS) 12.00
Rip Curl Pro Bells Beach Women's Semifinal Results:
HEAT 1: Molly Picklum (AUS) 12.83 DEF. Isabella Nichols (AUS) 12.24
HEAT 2: Tyler Wright (AUS) 15.33 DEF. Stephanie Gilmore (AUS) 9.66
Rip Curl Pro Bells Beach Women's Quarterfinal Results:
HEAT 1: Isabella Nichols (AUS) 12.53 DEF. Caroline Marks (USA) 8.67
HEAT 2: Molly Picklum (AUS) 14.74 DEF. Bettylou Sakura Johnson (HAW) 14.54
HEAT 3: Tyler Wright (AUS) 13.30 DEF. Carissa Moore (HAW) 12.70
HEAT 4: Stephanie Gilmore (AUS) 12.50 DEF. Tatiana Weston-Webb (BRA) 11.00
For highlights from the Rip Curl Pro Bells Beach Presented by Bonsoy, please visit WorldSurfLeague.com.
Next Stop: Western Australia Margaret River Pro