Words By Hayley Lawrence
Whether you want to share the love of surfing through coaching, work as a lifeguard, design surf equipment, or follow in the footsteps of Sophie Goldschmidt who was the first female CEO of the WSL, there are hundreds of jobs in the surfing and surf-related industry. 
We chat to a handful of inspiring women in Cornwall and beyond, who combine surfing and work with jobs that revolve around their love of the waves.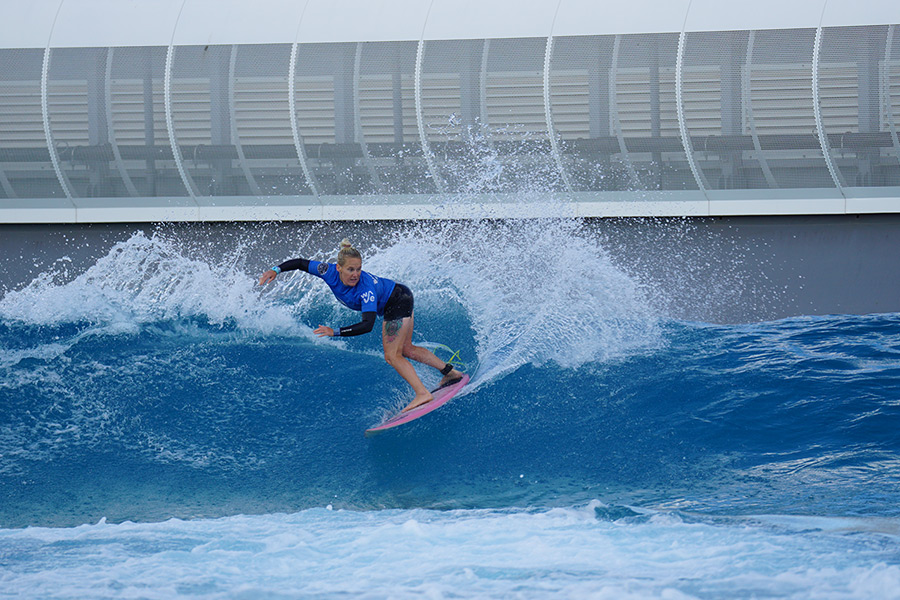 I LOVE being able to support people out in the water, watching their ocean confidence grow and celebrating all the steps they make with them.
What do you do?
I've been working globally as a surf coach for 15 years. Myself and Samantha Sunshine launched Gather & Glide a year ago, where we run progressive surf courses in Newquay, Cornwall.
How did you get started?
Sam and I dreamt about owning our own surf academy for years, so during the pandemic, we finally sat down together and made it happen!
How often do you get to surf around your work?
With most of our courses we are out the back with our students, so I can usually snag one or two waves in the session and then will surf before, after work and of course on days off. I can't let the gills go dry for too long!

You get to meet some incredible humans and see the absolute best in people. Every day is different. One day I'm putting up beach tents and running a surf comp, the next I can be in a school presenting to students, the next meeting clients in the city.
How did you get started?
After having my three daughters, I was coordinating my local Surfing Mums group and SurfAid advertised for someone to help grow their SurfAid Cup event series in Sydney. I had 10+ years of corporate experience, plus some fundraising experience, so I applied for the role and was successful! That was 6 years ago now.
How much do you get to surf around your work?
We invite our supporters to meet up for surfs instead of meeting for coffee. And we are holding a SurfAid Cup at URBNSURF this month where we will get a couple of cheeky surfs in!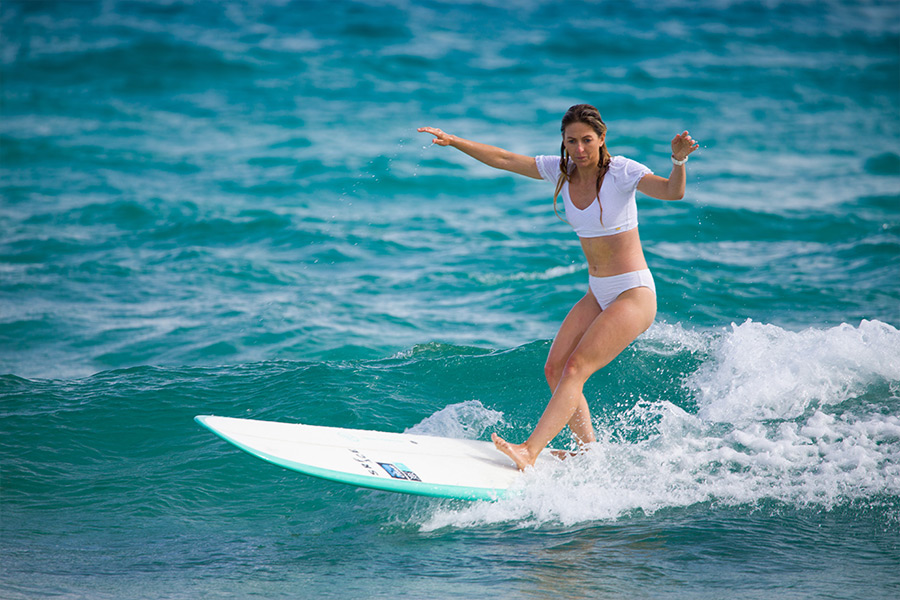 Tehillah McGuinness
Founder of Ohana Surf & Fitness, and Ohana Creative, Surf Coach, PT and TV Presenter, Fuerteventura/ Cornwall  https://ohanasurfandfitness.com
I am blessed enough to be part of so many people's surfing journeys and connect with them through the ocean. There is a huge part of surf coaching that requires mental coaching and each guest has their own goals, barriers and mental blocks. It's so inspiring to be able to work with people to achieve their surfing goals, both physically and mentally. Most of all I love that I get to do what I love every single day.
How did you get started?
I knew that I wanted to pass on my love to sports to other people, but I didn't know how exactly. I was enrolled to study a degree in physiotherapy in the UK, after relocating from South Africa. I was still competing in surfing at the time and decided on a last-minute trip to the Canary Islands before the season. That was 12 or 13 years ago and now we operate in Fuerteventura and Cornwall.
How much do you get to surf around your work?
It can be every day, a few times a week or sometimes my time spent in the water is just coaching our guests. It really depends on my workload.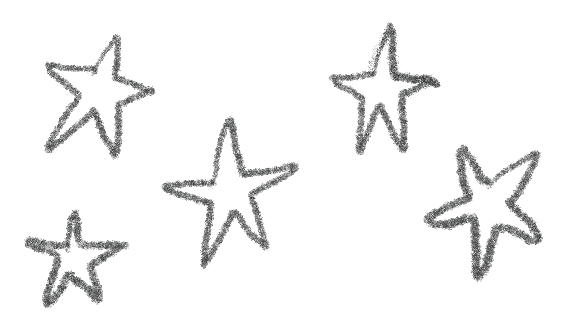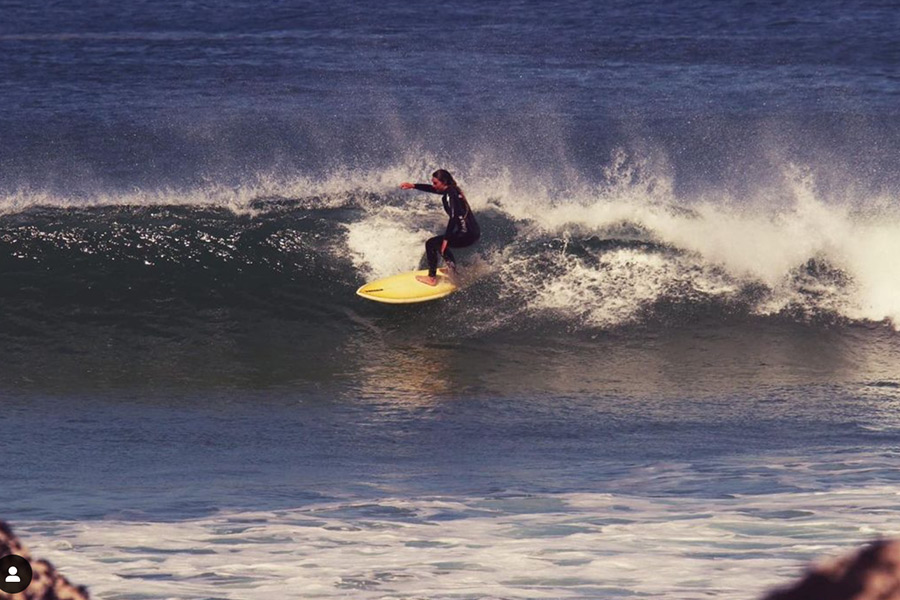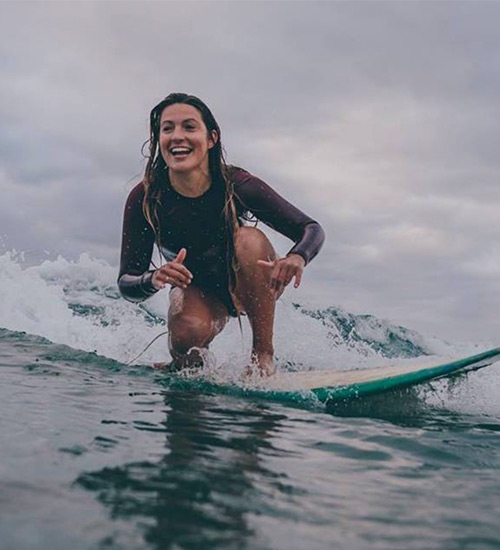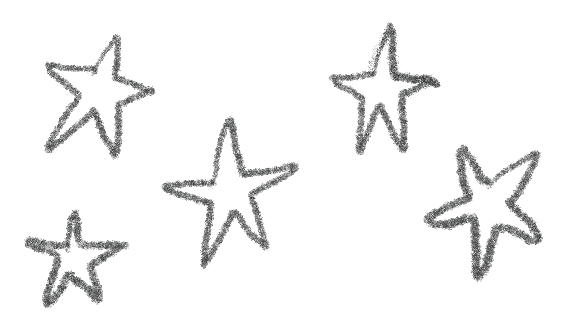 My work allows me to meet some incredible people working on interesting projects. I love helping to tell their stories through photography and film. I also get to shoot a lot in and around the ocean which is where I am happiest
How did you get started?
Whilst studying at Falmouth 13 years ago I learnt to scuba dive and surf. I was given a camera by my dive instructor and got hooked shooting underwater. I spent 2 years in South Africa teaching photography and working on a conservation documentary. Since then I never looked back. Now I focus on trying to work with and support sustainable brands.
How much do you get to surf around your work?
Since I decided to go freelance about 4 years ago. I am lucky enough to be able to surf lots around my work. Unless I am away on a shoot, I usually manage to surf once a day, sometimes even twice.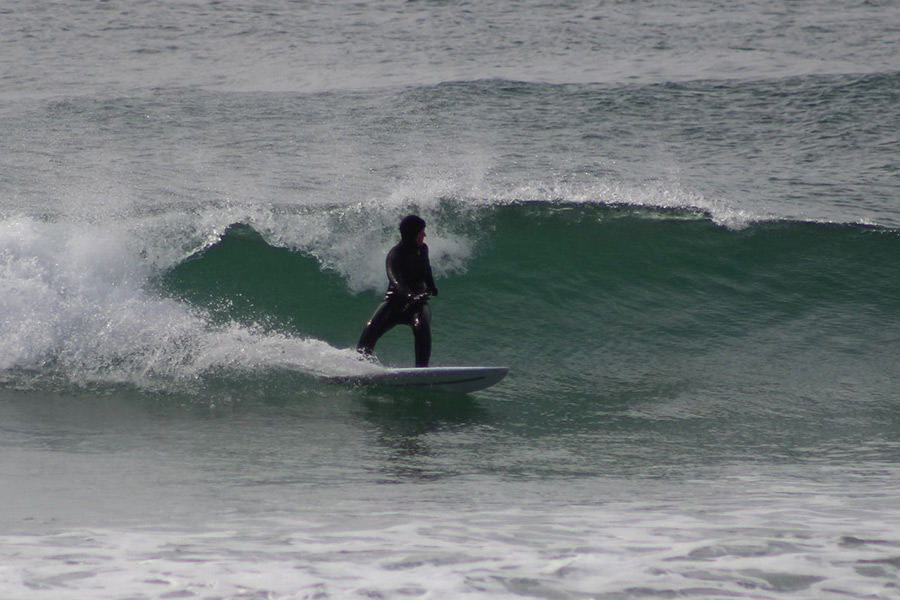 Being in the sea everyday is amazing and I love watching people catch their first ever wave. Plus the team we have at Kingsurf are legendary and I love working with them all.
How did you get started?
It was my dream job to be a surf coach and I was ready for a lifestyle change. A friend of mine owns a surf school so the pieces fell into place.
How often do you get to surf around your work?
I get to surf before, on my lunch break and after work. Also, if we have a progressor lesson we are sometimes lucky enough to surf with clients.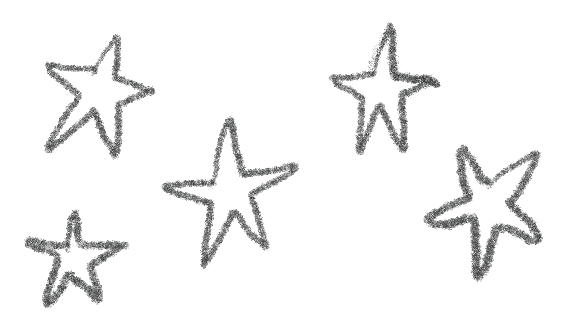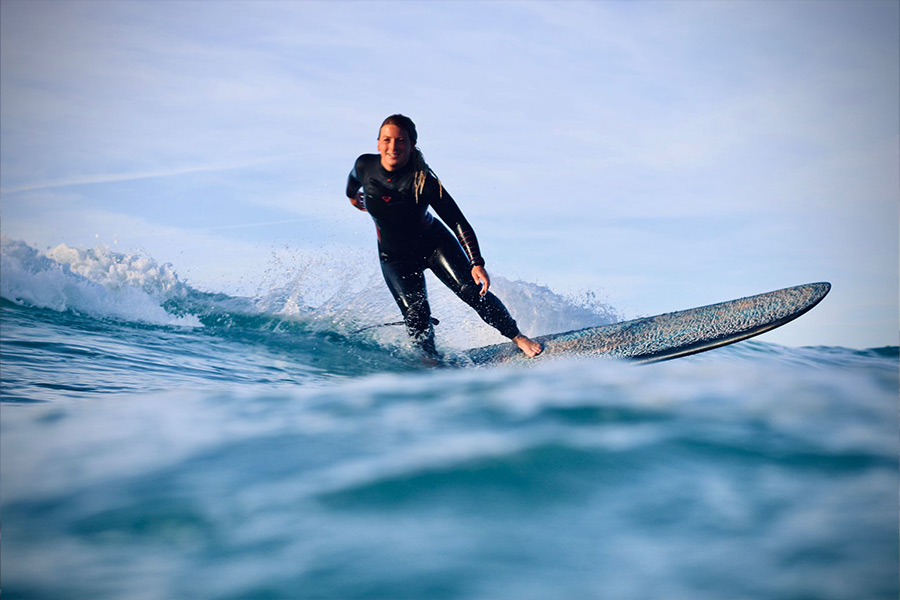 Jen Pendlebury
Director of Newquay Women's Surf Club CIC, Manager of Quiksilver Surf School Newquay, Head Coach Wave Slaves Surf Club, ISA Judge, Cornwall www.newquaysurfclub.co.uk
I love providing opportunities for people to get outside, enjoy being active and become part of a community. I also love being able to spend a lot of time working outside and keeping active myself, too.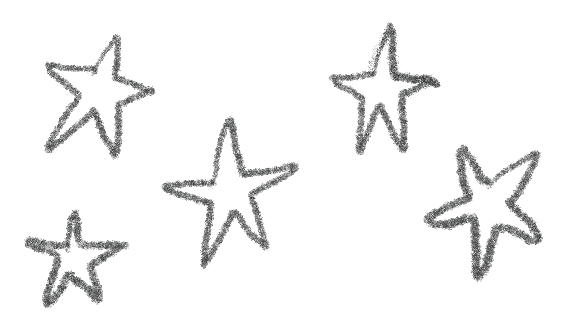 How did you get started?
By accident! I was talked into taking a lesson at a local surf school on a wet, rainy day when I was trying to decide what to do with my day off. Things escalated from there.
How much do you get to surf around your work?
It depends a lot on the season and how busy it is. But generally at least a couple of times a week, if not more. If I got up for dawnies it would be a lot more!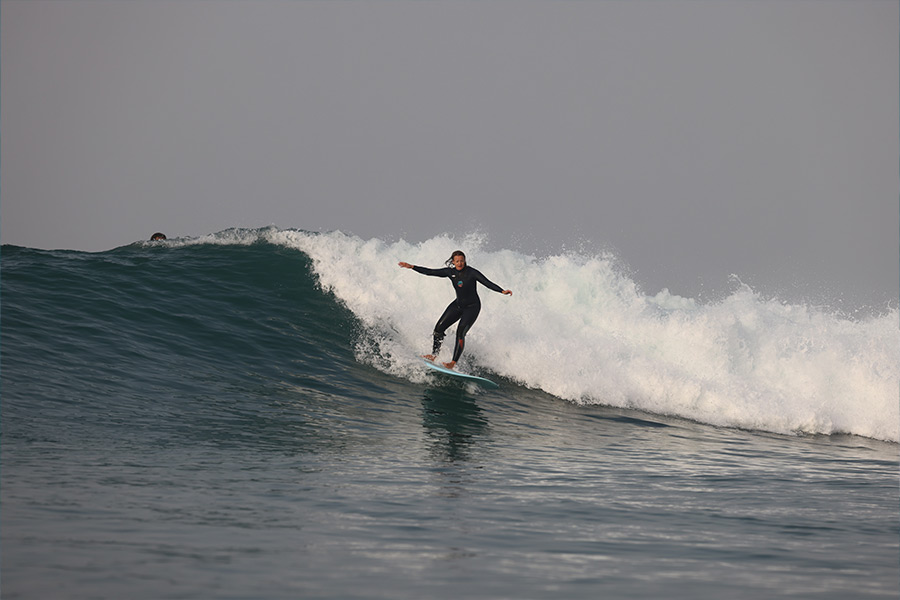 As soon as I tried surfing I realised I'd found 'my thing' and ended up basing a lot of life decisions around it. Currently I work for the charity The Wave Project, organising Surf Club sessions for local children experiencing mental and/or physical health challenges. I recruit and train volunteers to help support the children and also fundraise for the Charity too. I've also been instructing for the Newquay Womens Surf Club, sharing my experience to enable local women to learn to surf and improve in an affordable way.
How did you get started?
I started surfing 20 years ago when at Sheffield Hallam University where I ended up running their Surf Club. It's been a big part of my life ever since. When I was 28 I started to compete in Shortboarding, Longboarding and Stand Up Paddle surfing competitions, giving me opportunities to travel to compete in places around the world.
How much do you get to surf around your work?
I'm fortunate to live near the sea and work can be fairly flexible, so I can usually time my sessions to find some good quality longboard waves around work.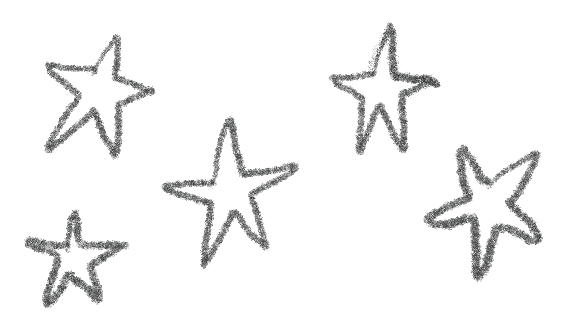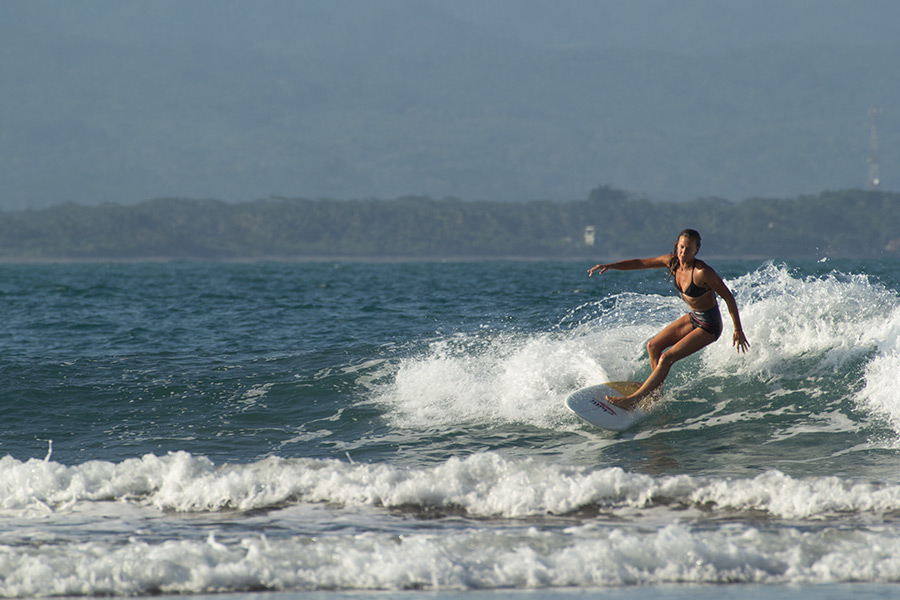 Sarah Bentley
Director of Foam Agency, Vans b2b and Surf Agent UK, Cornwall
I love being self employed as I have the freedom to plan my schedule and the flexibility to work my own hours around my family and of course the waves!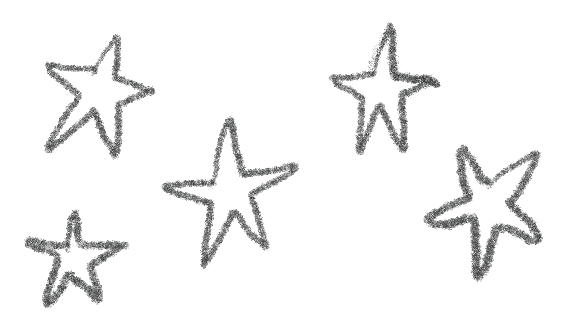 How did you get started?
I started working as a sales rep for a couple of different surf brands, which I did for about eight years. I then decided to take voluntary redundancy and set up my own agency about seven years ago. Now I work with small brands to help them get their products into the retail marketplace, and with established brands to enable them to maintain and strengthen their position in independent retailers around the UK.
How much do you get to surf around your work?
As much as I can. If I am heading to a meeting I always take my surf stuff with me in the hope that I can squeeze in a quick dip. On the weekends we'll go on family surf missions together.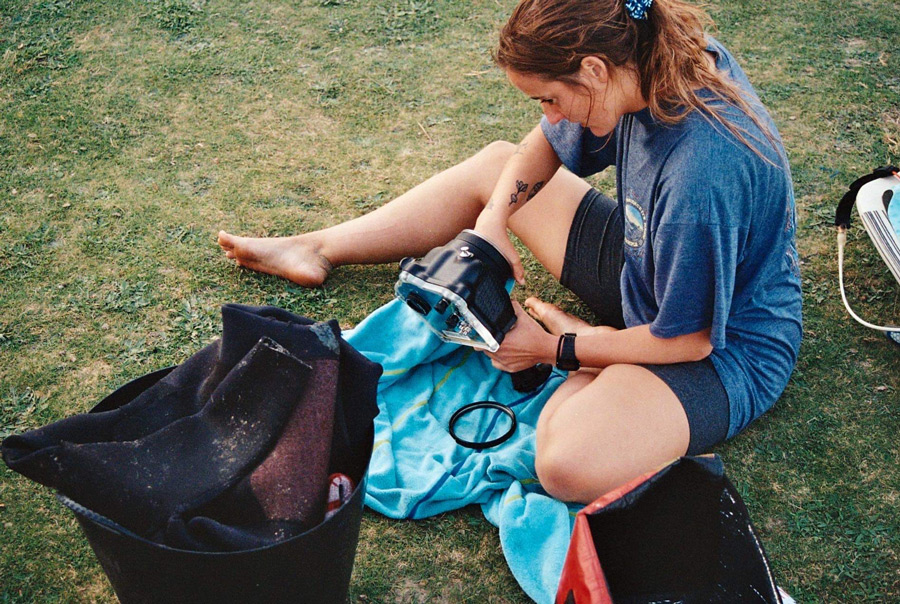 I love the freedom to spend my time in and around the sea, and with like-minded people. We only have one life, why not fill our days with joy for as long as possible?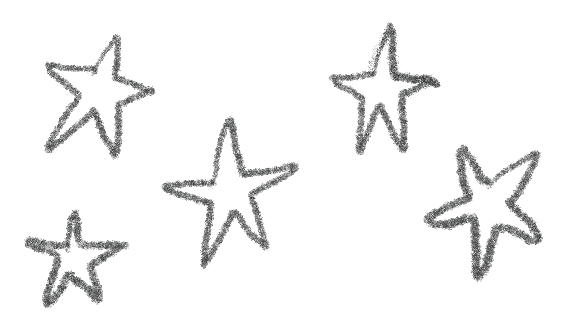 How did you get started?
I studied photography at Falmouth university and had quite a varied range of jobs – for Surfers Against Sewage, on a workaway in Sri Lanka and as a producer for a creative agency. I stared shooting for surf schools and went freelance in 2021.
How much do you get to surf around your work?
Quite a lot; if I'm shooting stuff at the beach I normally pack my car with everything for a shoot day and surf after. I'm currently on a trip in Mexico filming a new project and I've got to surf every day between shooting.