Coastlines live by the notion that doing something you love is more valuable than working to own something. And we agree!
Born in New Zealand in the mid 80's to help take on New Zealand's breathtaking water temperatures, high winds and often volatile ocean conditions, Coastlines aimed to satisfy functional and performance needs, while ensuring accessibility to the everyday surfer.
The brand has since evolved to become one of the largest surf and water sports product developers globally. Creating premium suits for surfers and encouraging the like minded to take on more adventures in the pursuit of those moments that truly make you feel alive.  

Coastlines are now stoked to introduce their newest brand ambassador, the legendary Claire Bevilacqua.
"A stalwart of international female surfing, we are proud to partner with her as she continues to inspire in the waters of WA and along the coastlines of the world."
Claire Bevo rips and we were thrilled to catch up with her. Plus read to the end to win your own Merino Insulator Series Womens 3/2 Chest Zip Steamer worth £289!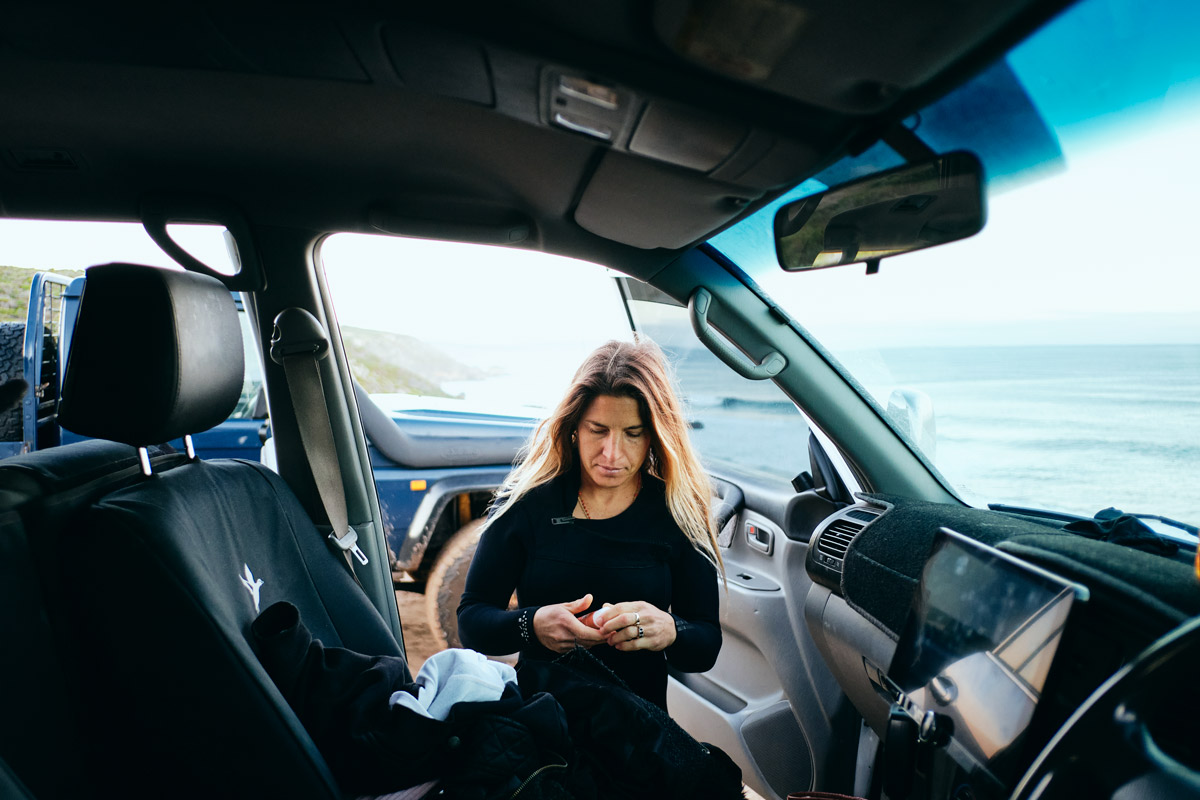 Claire, how did you go from a teenager growing up in Perth, to making it on the World Tour when you were in your 20's?
I've always been super competitive. Even when I was a little girl on my skateboard in front of my house, I would do these routines that mimicked surf heats or snowboard runs, and I wouldn't rest until I completed my run perfectly. I started skateboarding as soon as I could walk. Surfing was a natural progression because being in the ocean was in my family blood and the waves called me. I didn't go straight to a surfboard either. My mum got me a boogie board which was less dangerous; I could do it alone so my ocean awareness and strength was building for the next stage, which was surfing.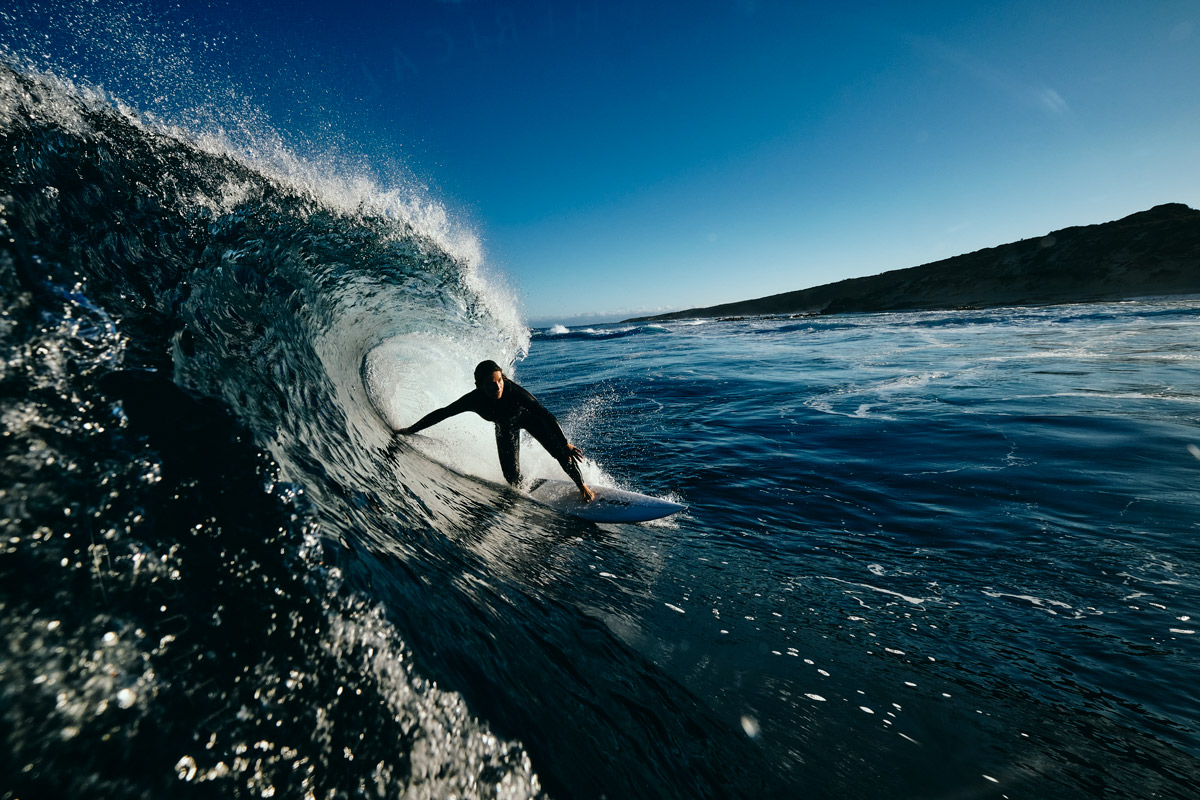 "Never sit still, don't become complacent, stay humble and grateful and eat good."
Who encouraged you to live your dream, or was it down to your own determination?
A mix of my own determination and a very devoted, loving mother who encouraged me the whole way and took me surfing every day. I'll never forget her watching me train as a kid. She would sit on the beach in the wind and rain and wouldn't move or take her eyes off me, until I was done.
What is it that makes surfing so special to you? Do you still love surfing like you did back in the day when you were on the World Tour in the Noughties?
I love it the same. It's the rush of the speed and the steep takeoff  the cleansing feeling of the clean healing ocean water and the soaking in of nature all around you.  Surfing in my WA backyard is the best in the world and the ocean is pristine I wouldn't want to be anywhere else.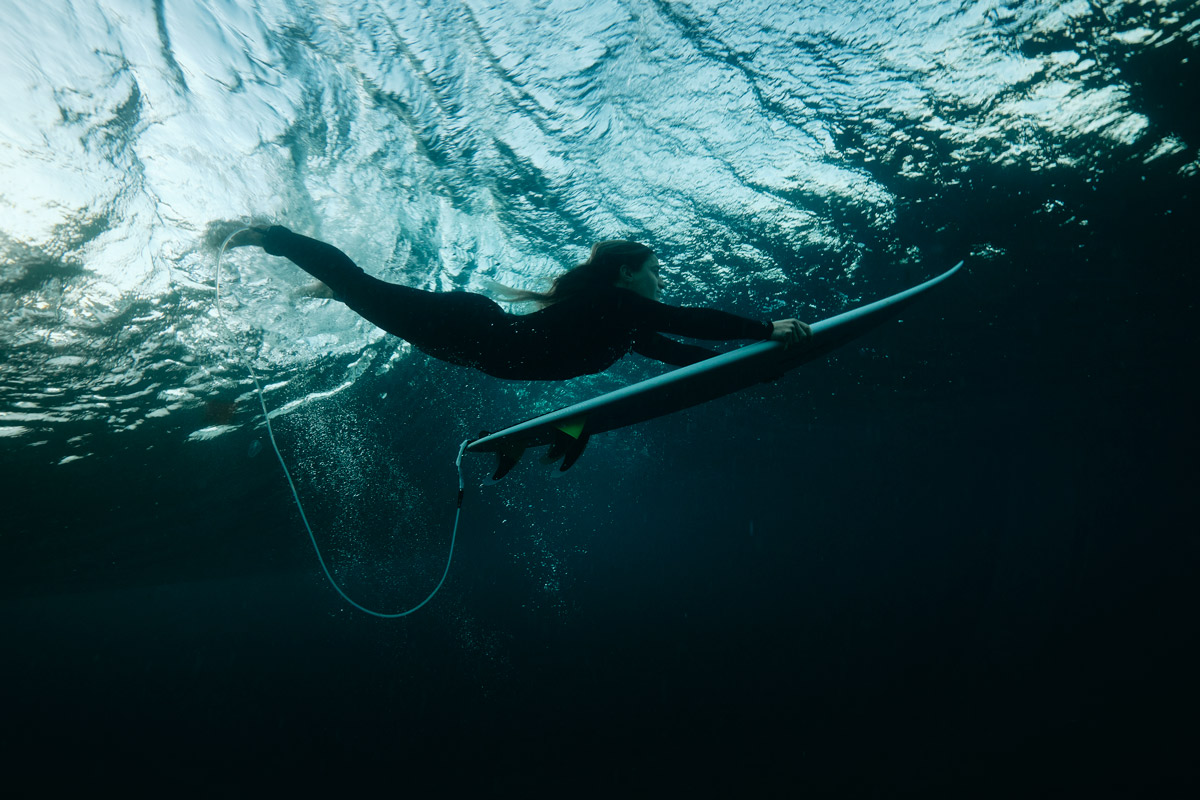 How stoked are you to have your sponsorship with Coastlines Wetsuits?
It's a great company. The wetsuits are affordable and the best quality. Nothing is spared. We share the same values and ideals. I have only ever represented companies I believe in and when I tell people about the product I have faith in what I'm promoting.
How do you rate today's up and coming super groms like Sierra Kerr and Willow Hardy?
The girls doing the airs are my idols. It's all I ever wanted to do as a kid. Sierra, Caitlin and that Rip Curl Grom from Hawaii are outrageous I can't wait to watch them as grown women.
You've built your own 3-storey house in W.A, which looks amazing, how important is that space to you?
It's my nest. I worked so hard to get here and complete it. Now I have a family I finally feel settled and right where I'm supposed to be.
You're 40, you live a healthy and sustainable lifestyle and you're still ripping. What tips do you have to stay fit, healthy and positive, especially as you get older? 
Never sit still, don't become complacent, stay humble and grateful and eat good.
Photos: Ord

Giveaway: Win a Merino Insulator Series Womens 3/2 Chest Zip Steamer worth £289!
This suit features a warm woolly thermal lining, keeping you warmer and comfier than anyone else in the water. All seams are constructed with a durable seal which consists of gluing and blind stitching. In addition, all critical areas are taped. This suit is designed to amplify your performance in the water, a more contemporary cut that contours with your body's natural movements. Designed for water temperatures from 12C to 20C.
Enter now by clicking here and following the simple instructions. The competition closes on Wednesday 19th July so enter now. The winner will be contacted via Instagram DM.