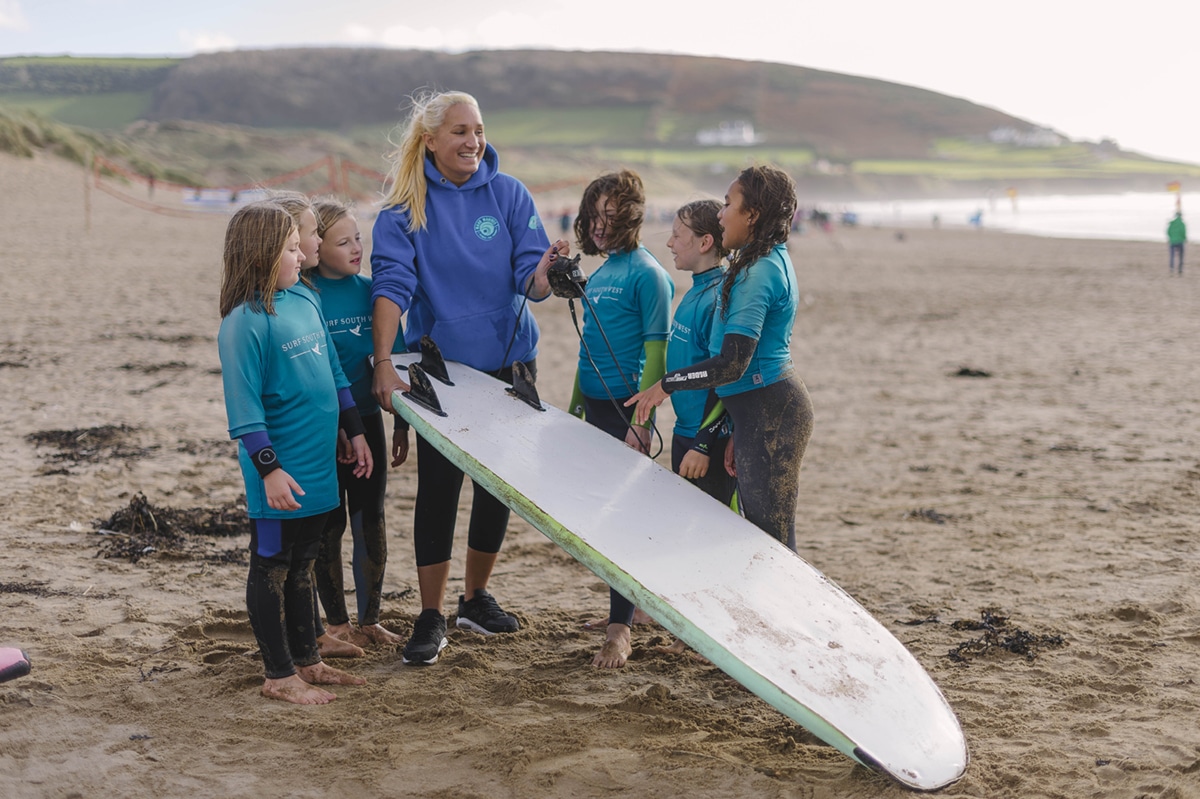 Yvette Curtis has recently been shortlisted for the Sunday Times Vitality Grassroots Sportswoman of the Year Award for the work she's doing with a surf club she founded for girls and women, Wave Wahines.
The shortlist is out of four nominees and is now in a public vote which closes on 18th November at midday, here's Yvette's story. Give her a vote for the award!

Photos: Jim Wileman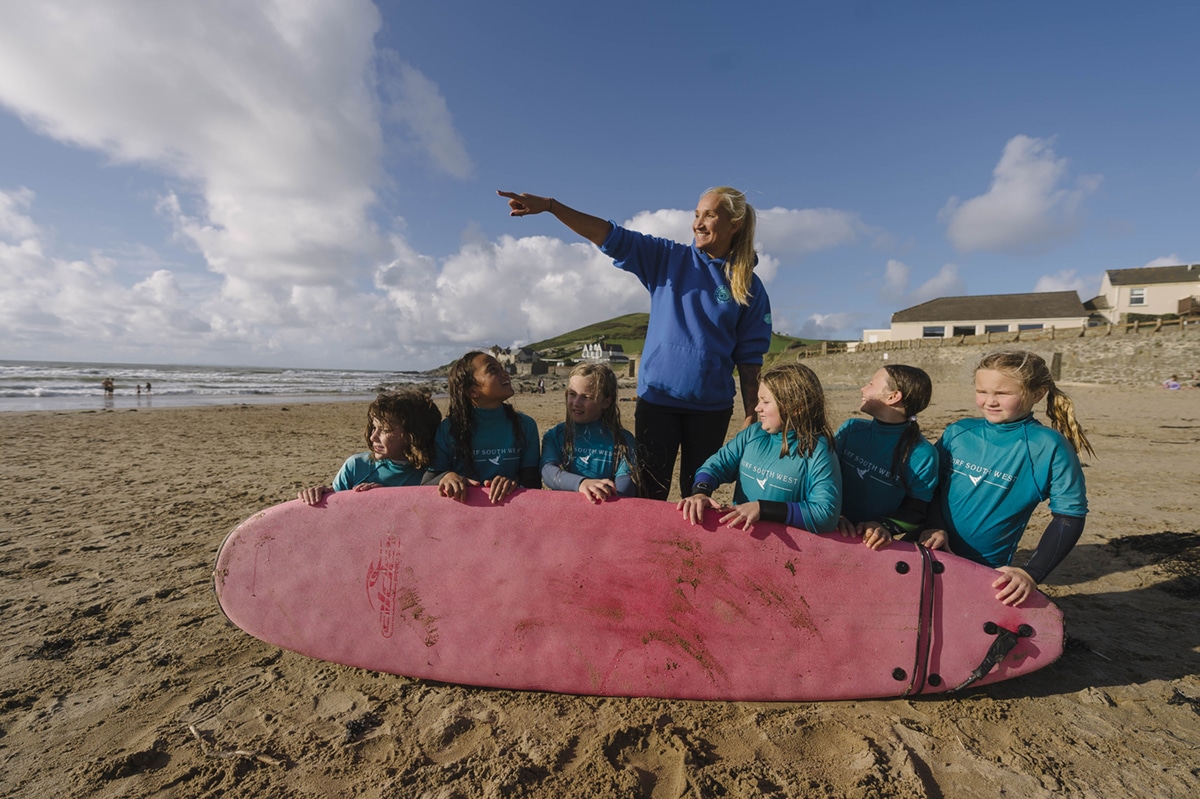 Yvette, tell us a bit about your background and what's your day job?
I'm a Personal Trainer and have been in the sporting and gym industry for over a decade. After the birth of my third daughter in 2018, I struggled with Post Natal Depression and felt unable to return to full-time PT but always wanted to remain in PT and in a sporting role. The universe worked it's magic and I started a part-time job with National Governing Body, Surfing England! That meant I could still Personal Train, still focus on Wave Wahines and be part of a sport at one of the highest levels of governance.
When did you start to learn to surf?
Well, hmmm I'm still learning to be honest. I went on a surfing weekend when I turned 30, (10 years ago!) and have been pretty terrible at it since! Thankfully I love wiping out – or at least, I have learned to love it.
How did you get involved with setting up Wave Wahines?
My eldest daughter, Aliyah, can take the credit for that one. She was very determined to surf more when she was about 12 but I certainly was not able to coach her so I sat and thought there must be other parents in the same boat as me? We looked at local clubs but, as expected, they were very male dominated and you still needed to have your own gear. I was running my own very successful business so I spoke to a couple of local female coaches Karma & Liv, my partner Steve and local surf school, Surf South West and everyone liked the idea and the surf school agreed to support us. Just like that Wave Wahines was born.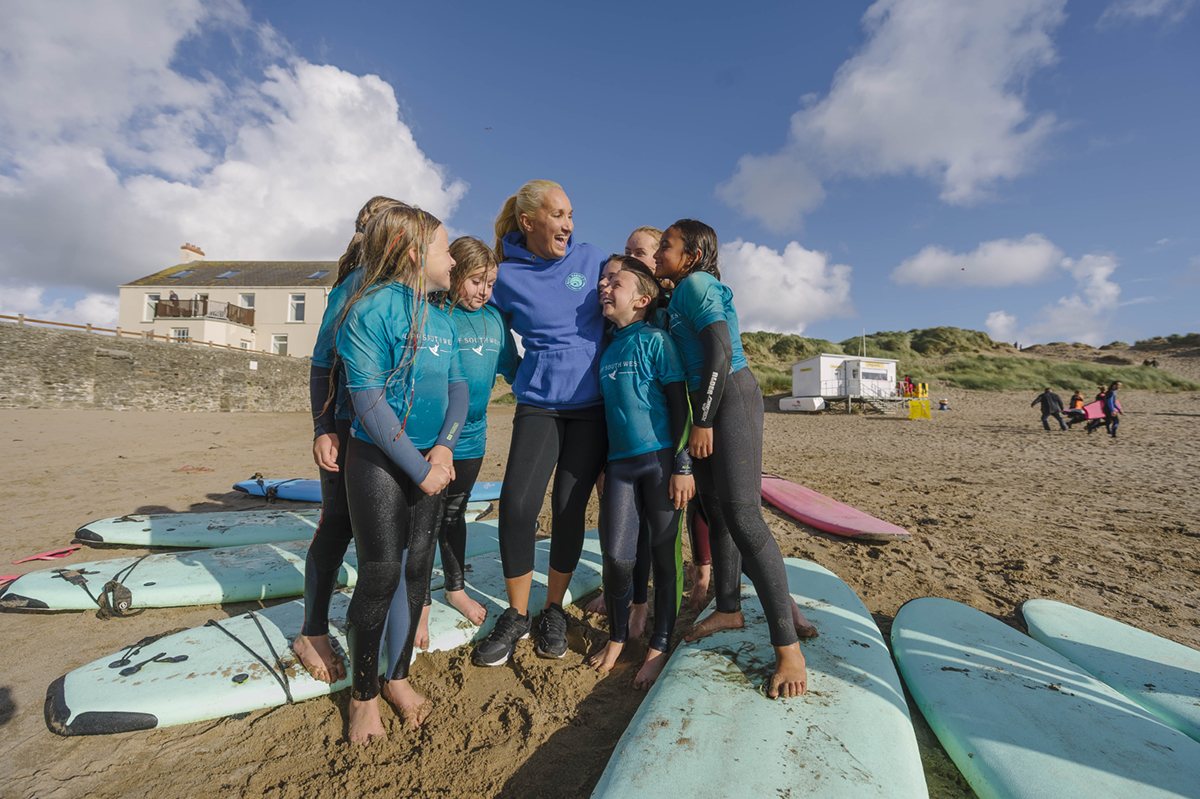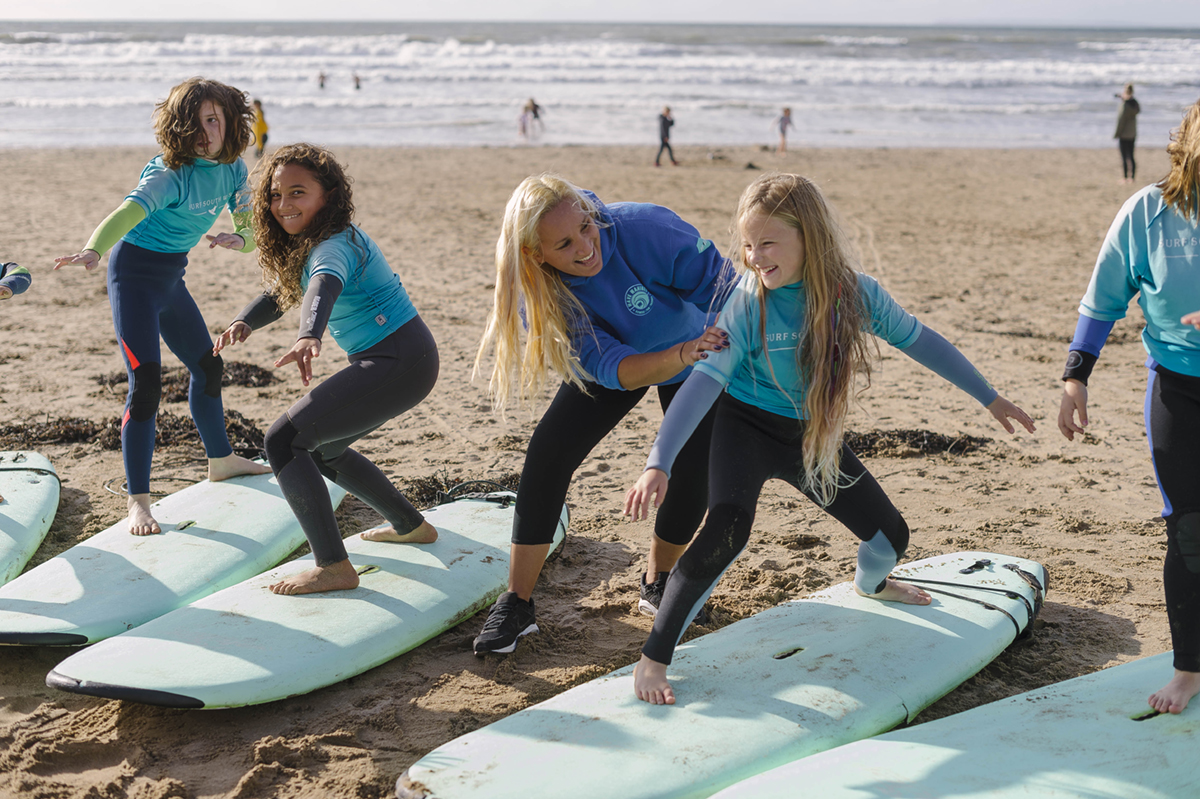 What kind of things to you get involved in at the surf club?
We started with girls aged between 9-16 years (the standard age to drop out of school sports for a variety of reasons). We run the club all year for them. We are surfing from March to November and then we have a winter program consisting of gym training, swim fitness, swim fun, yoga, and jewellery making to name a few. For our surf sessions, I will often lead the warm up and then hand over to the experts and be in the water with the girls to keep them motivated and having fun. This year we also started an over 30s coached session after lots of requests and we are regularly having over 20 women at those sessions. It's been such a wonderful addition to the community we are creating!
How supportive has the north Devon community been?
On the whole I think it's been really well received and we have had great support from some of our local councillors to support funding bids so we can provide more coaching.
We are lucky enough to live somewhere that some of the current elite surfers live and we have had guest coaching from England numbers 1 & 2 in Peony Knight and Lucy Campbell which has been incredible. So yes the local community has been pretty supportive of what we are doing.
What's the best thing about living and surfing in north Devon?
There's a lovely sense of community down here and so many live an outdoors type lifestyle, with some of the most beautiful scenery. As with anywhere surfing is still male dominated and that can be intimidating but we are hoping with the increase of clubs like ours, Surf Senioritas, Newquay Womens SurfClub, Daughters of the Sea, The How People to name a few – we are giving more women and girls the access, the company, the knowledge and the confidence to close that gap.

There's a lovely sense of community down here and so many live an outdoors type lifestyle, with some of the most beautiful scenery.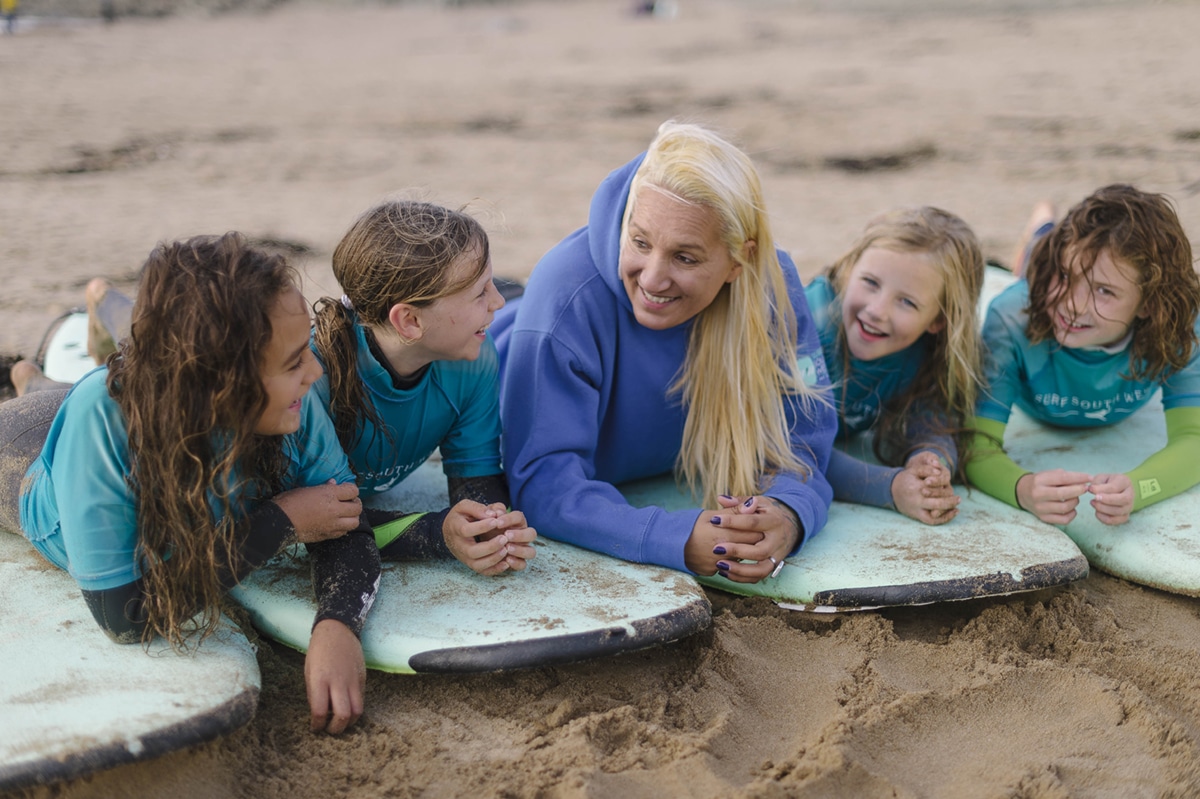 Who are the up and coming stars in your area?
At Wave Wahines our priority is making surfing a fun, safe and inclusive environment for all our women and girls so the focus isn't really on competition and professional pathways, however, we have high level coaches that are always pushing for progress on the waves and the wave selection. We are looking to help facilitate those who are looking into a competitive side as there is a real disparity there, so are currently looking at that elite pathway and how it could look. That being said, I train siblings Belle(12) & Beau(16) Betterigde and they are definitely ones to watch! Belle just won the UK Pro Surf Tour Under 18 and Under 16 girls! I firmly believe those guys will go far.
Describe what's happening with the Sunday Times Vitality Grassroots Sportswoman of the year award – how did it come about?
I'm still so incredibly overwhelmed and flattered at this! Can you imagine having such female sporting royalty discussing what you do in a room….and then choosing you! Insane. I was nominated from several of our members or their parents and then the judges shortlisted myself and three other nominees.
The award is currently out for public voting until noon on November 18th so it's all down to you guys to decide. Myself and my eldest daughter are going to the awards in London and are super excited obviously.
What motto do you live by?
As a trainer I have always use "Change Starts Today" as we spend so much time looking back or judging what we did wrong yesterday or couldn't do last time so always remember to be present in what you're doing – live those moments.
Please head to the below site to cast your votes for Grassroots Sportswoman of the Year and for Team of the Year