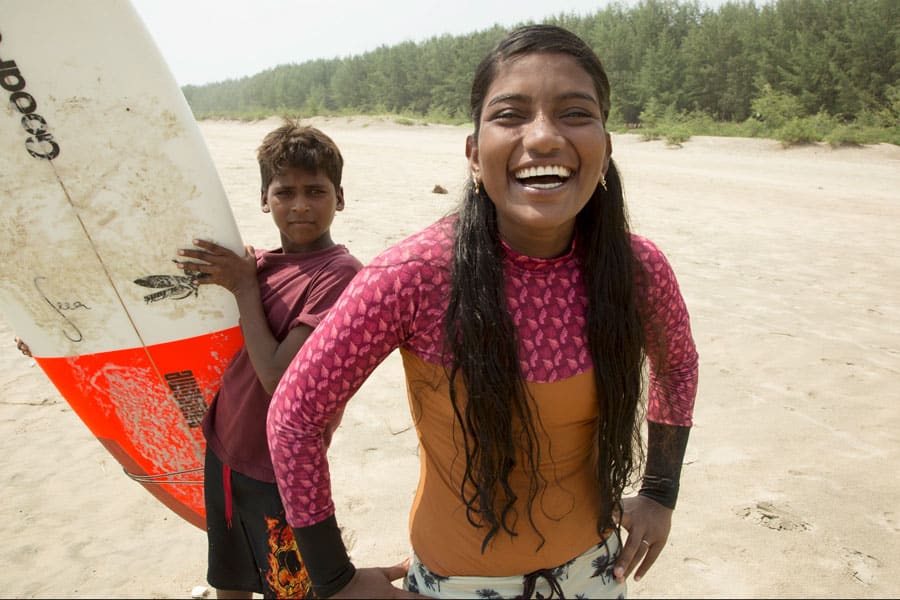 Today is International Women's Day 2022 and the theme this year is #BreakTheBias. To celebrate we are sharing the story of Nasima Akter the first female surfer in Bangladesh and how a little girl's dream of riding the waves threatens to change the course of history for an entire nation. You don't get more #BreakTheBias than Nasima! 
Selling trinkets on the beach, 7 year old Nasima's attention is caught by something out on the water and immediately she is transfixed: surfing has come to Bangladesh. Nasima instantly knows what she wants and that is to surf the waves. She will become the first female surfer in Bangladesh, a place where women don't even swim in public, let alone ride waves.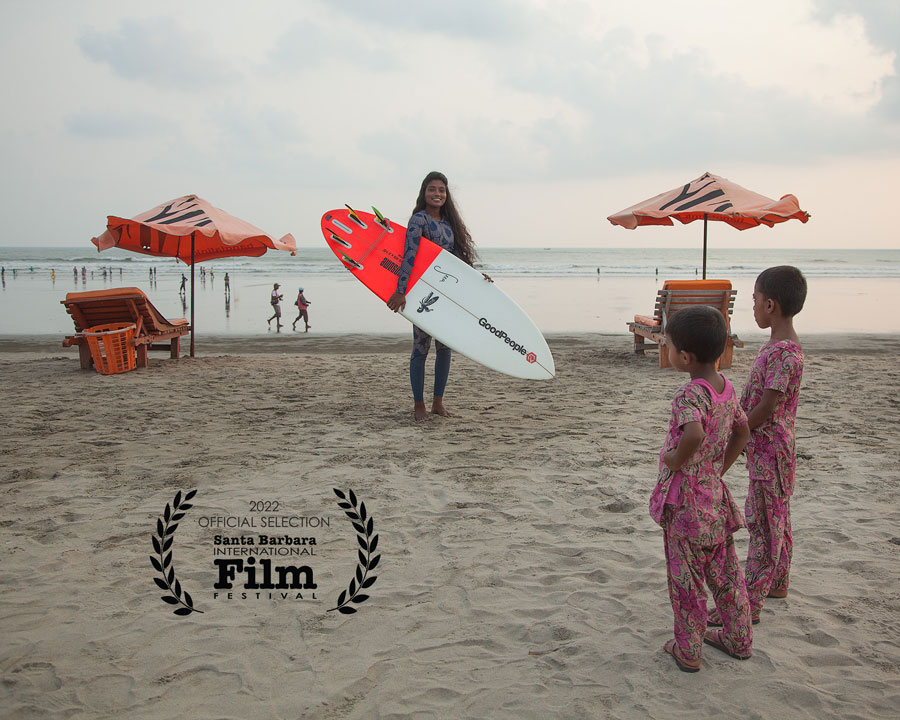 So begins a tremendous journey. By the time Nasima is 14 she is beating the top boys on Bangladesh's young surf circuit, paddling alone against a ferocious current of societal condemnation. It is now that Nasima begins to feel the true power and full weight of conforming to her country's cultural and religious expectations – and although she cannot fight them all, she continues to defy anyone who would keep her off the waves, including her young husband.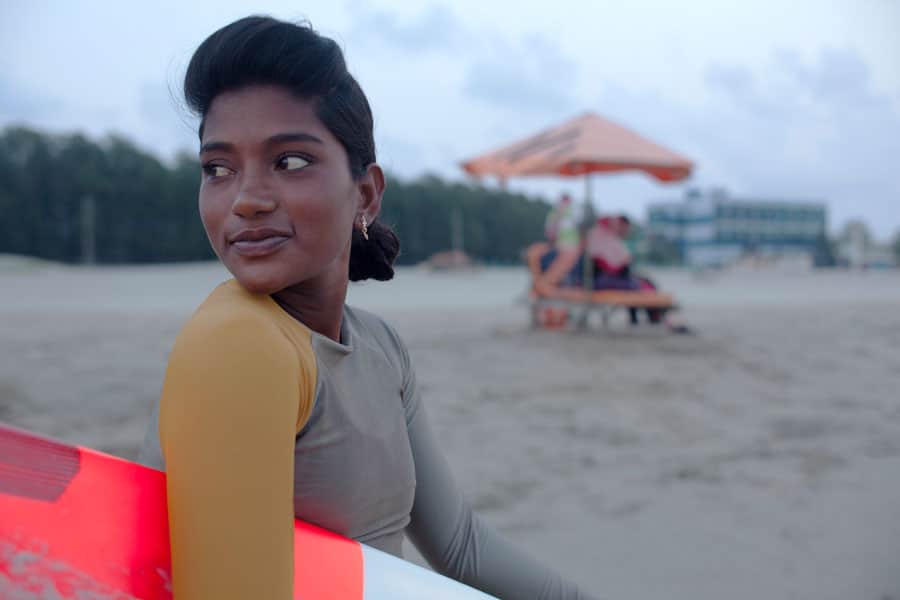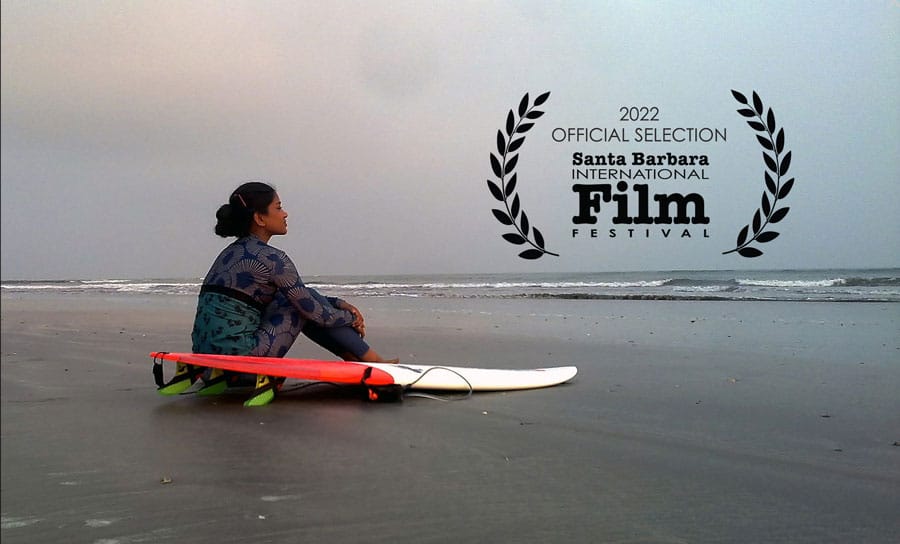 Standing atop her board, Nasima becomes both a target and an icon as she surfs: new generations of young female surfers see what Nasima has achieved, they watch as she makes her own choices, and speaks her own voice — can they too surf their way to personal freedom?

Inevitably, Nasima's precarious hold on her dreams become ever more tenuous. Now 21, she shoulders impossible pressure. Will Nasima be able to withstand the forces against her? Or will the door she has kicked open be forever slammed shut, not only for her, but also for the next generation?
A little girl's dream of riding the waves threatens to change the course of history for an entire nation –
she is the most fearless
.
See Nasima's story in this beautiful trailer. 
See the US premiere at the Santa Barbara International Film Festival 9th-11th March 2022 and at the American Documentary Film Festival in Palm Springs in early April. 
For a full schedule of upcoming screenings, head to themostfearlessfilm.com. 
NASIMA is a Feature Documentary directed by Heather Kessinger. Produced by PhotoSF, FIREGLORY Pictures, and Bigtop Studios.