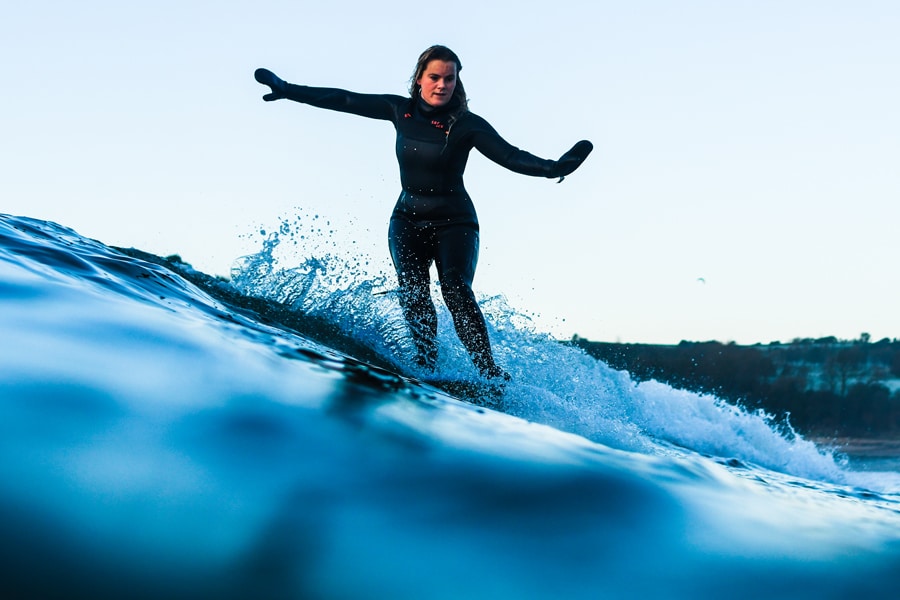 Photo Sam Sunshine
It's been a rollercoaster of a year for everyone. We have all had to make sacrifices, adjust to the new rules and regulations and try our best to adapt, all the while desperately trying to stay positive and optimistic. It's not been easy, many of us have had dark days, but hopefully, those dark days are over. Spring is here, the lifting of lockdown getting ever closer, and lighter, brighter days are coming!
To celebrate the prospect of a slightly "normal" life, we thought we'd catch up with some UK surfers to see what they are most looking forward to doing when the restrictions are lifted. Will they be looking forward to hitting the beach with their mates, travelling again or just giving their surf crew a big hug? Let's find out.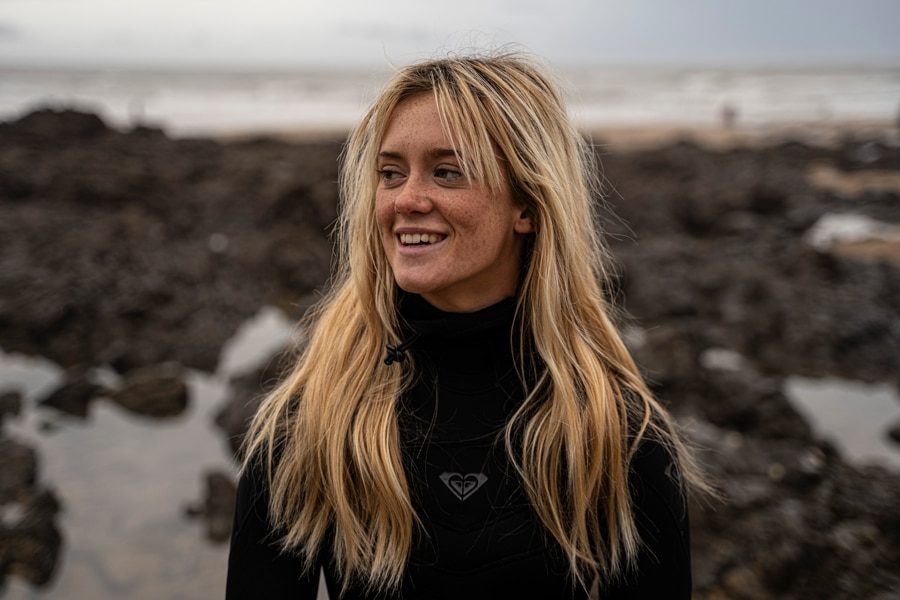 Alys Barton
When lockdown finishes, the first thing I'm going to do is travel and experience some different waves and locations with my friends and enjoy the simple things a lot more!
I cannot wait to get back into a competition as I have missed being in a competitive environment weekly. Photo Head Shot – Cameron Prentice | Surf shot – Mark de'boer Lloyd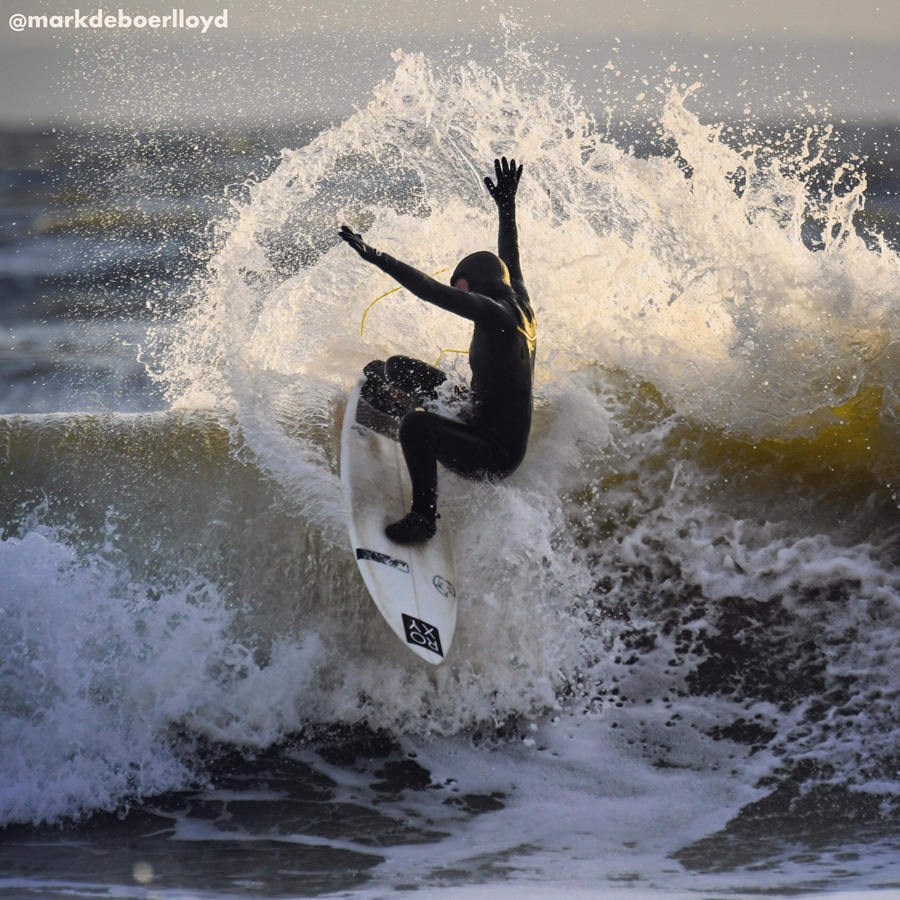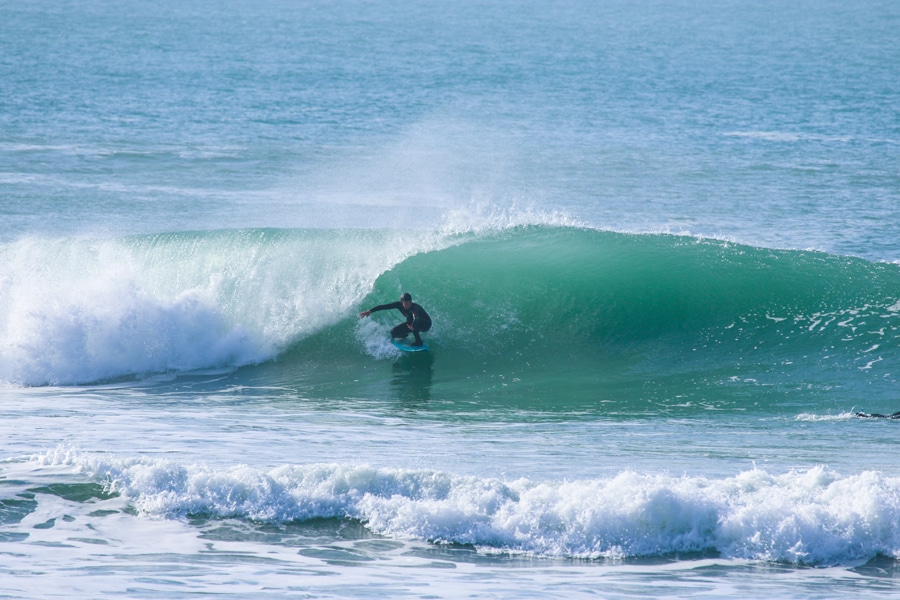 Tegan Blackford
As soon as I'm allowed, I want to jump on a plane too somewhere hot to surf in a bikini. I'm not even going to complain about the long wait at the airport, people pushing in the queue to board, the cramped legroom or overpriced plane food.
The first Junior WQS event this year is being held in France in August. I enjoy travelling to contests abroad, not just for the competition, but the opportunities it gives me to make friends with like-minded people who share the same passion for surfing.
Cornwall will have so much to offer this summer, and I can't wait to go to some festivals and chill out with some friends at the beach. However, I'm not sure I want to share the empty beaches we have enjoyed up until now.
See you in the surf…. Photos Surf shot – Megan Hemsworth | Headshot – Amy Blackford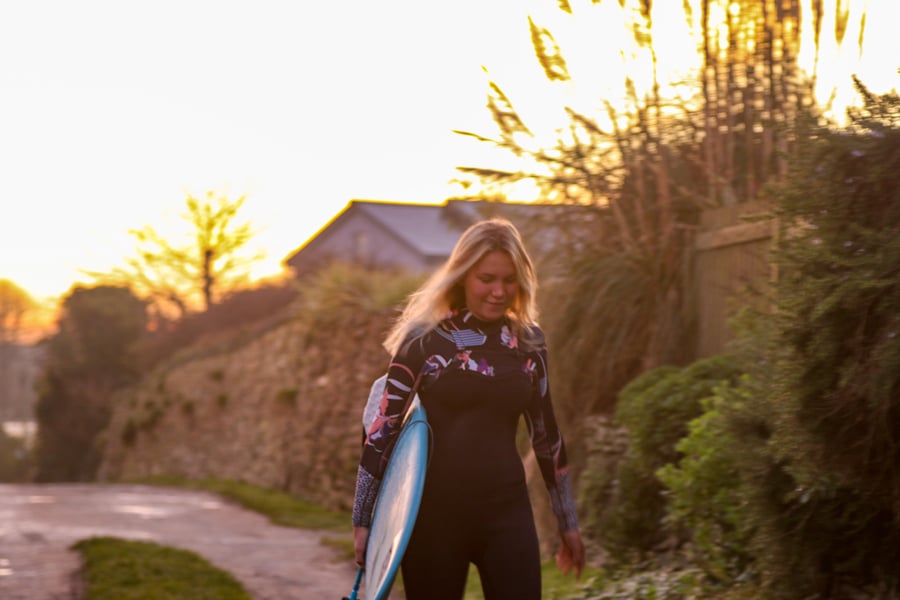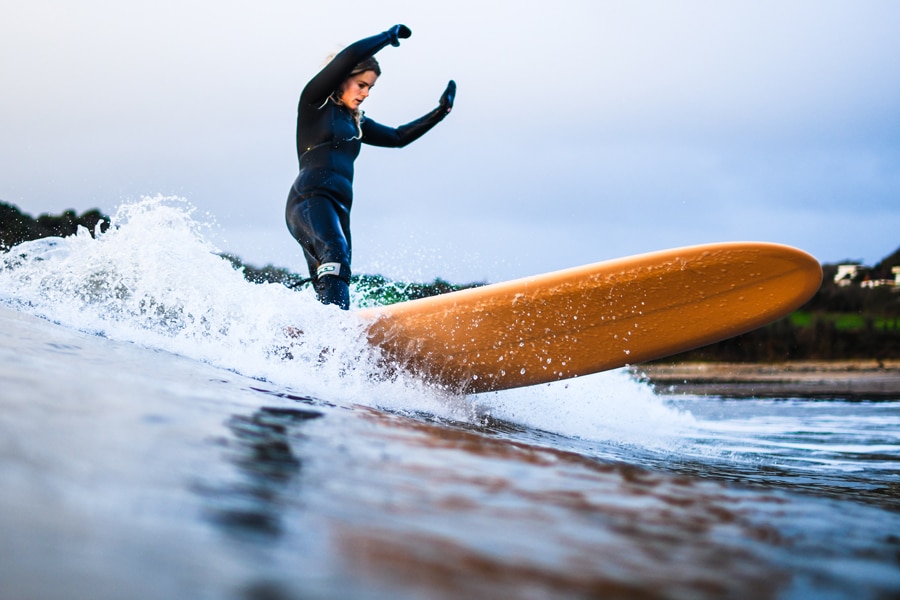 Samantha Sunshine

It's just reached the year mark of being in the UK, probably the longest time since I was a kid! But this summer, I cannot wait to go back to Cornwall and surf with good friends again and get back to coaching. I would also love to explore Wales more, too, as we've been here almost the last year but haven't seen or surfed hardly anywhere because of lockdown; I think when we can move again, anywhere different is going to feel like a holiday. 

Jo Dennison 
As cliche as it sounds responding to a surf mag question, I can not wait to go for a surf when lockdown ends.
I started surfing when I was 18 years old and have chased the waves ever since, doing anything to live within walking distance of the surf. I moved to North Wales in 2015 to manage the first commercial Wavegarden in the world, SurfSnowdoina. It is situated just outside the Snowdonia national park, which is surrounded by stunning hilltops and mountains. It is still well worth a surf trip both for the stunning location and consistent fun waves if you haven't been.
Anyway, this brings me to my point of how a surf fanatic has ended up in the middle of Wales, 55 miles away from the closest surf break. This is not where you want to be in a national health pandemic unable to travel. I am sure some readers will know the feeling of having to go against the natural pull towards the ocean every day and stay put in our homes.
I cannot wait to fill the van full of surfboards and drive to Abersoch to score my favourite left wedge. Or the first duck dives through the powerful ocean and the sun beaming vitamin d into my milky white skin. Only a surfer knows the feeling of those heavy, happy arms and satisfied smile at the end of the day. This is what I will be doing when the lockdown ends. See you at the beach SurfGirl magazine readers! Photo Stewart MacKellar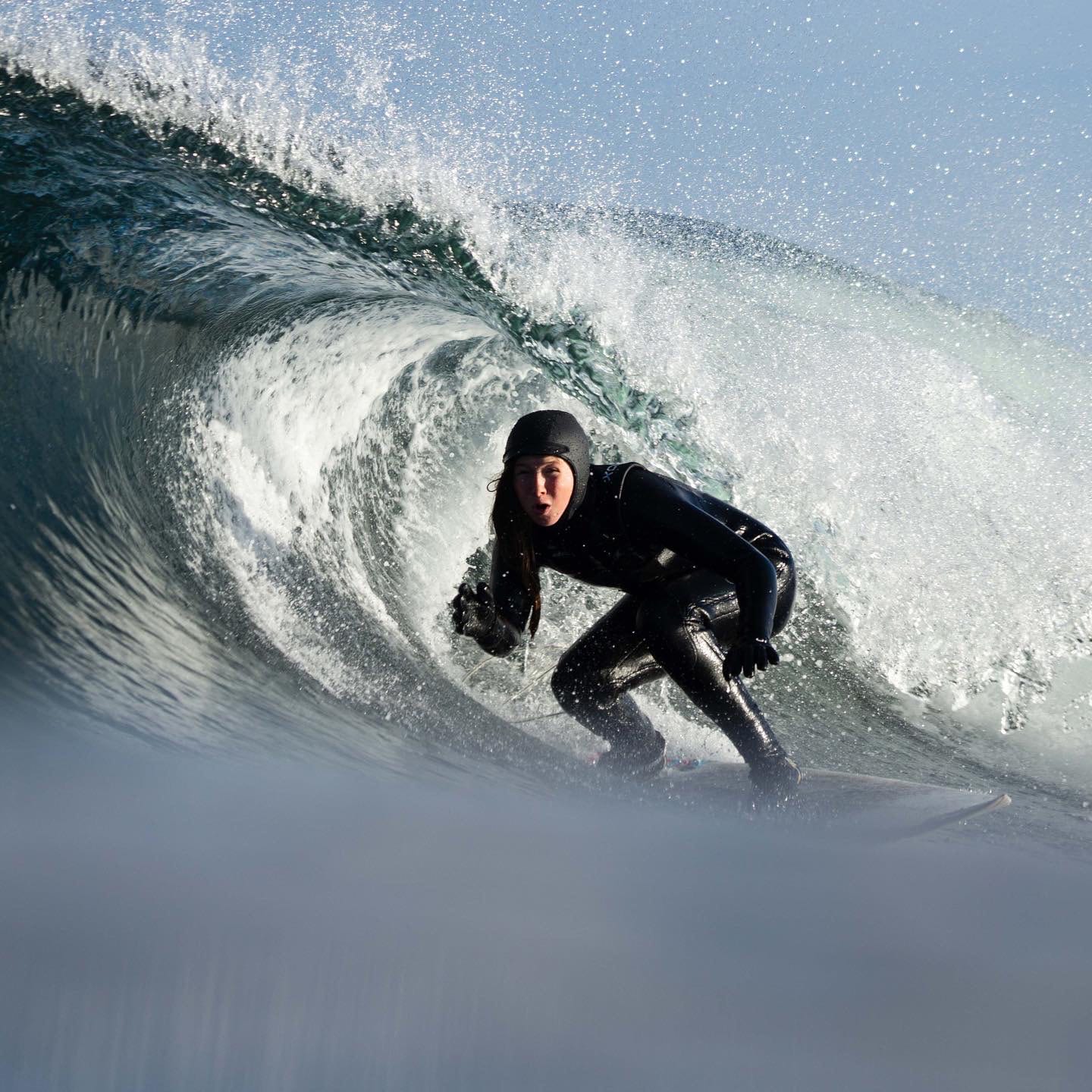 Iona McLachlan
I am super lucky with living right next to the sea, so through lockdown I've still been able to get outside and surf everyday! It's my 21st birthday when lockdown is due to be lifted so the first thing I'd like to do is celebrate with my friends and family. Maybe a bonfire & BBQ, and just enjoy peoples company again! Photos Surf Shot – Thomas Horig | Headshot – Angus Mackay