The Pineapple House 
Canggu, Bali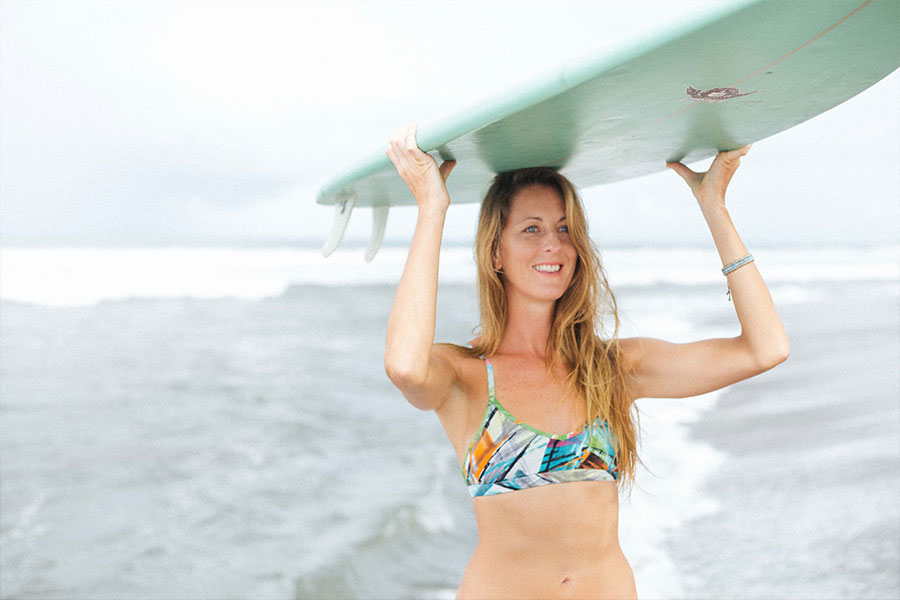 The Pineapple House, Bali co-directors Rachel Fearnley and Lucy Foster-Perkins live for the ocean, their yoga and meditation practice and spending time in nature.  They know how alive these practices make them feel so they've created the Surf and Yoga, Yoga and Wellness and Simply Yoga retreats to give others the same experience. Whether you want to take time out to reconnect to yourself, or if you want to try something new to nurture your body and soul, The Pineapple House is a home from home for fellow soul seekers like you.
We spoke to co-directors Rachel Fearnley and Lucy Foster-Perkins to get a feel for this special hideout…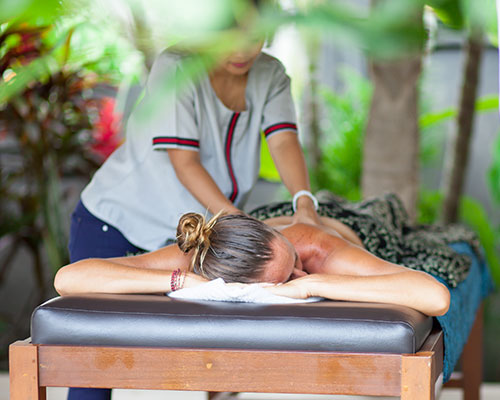 1. Describe the House and rooms?
With only 5 private, ensuite rooms, The Pineapple House is a truly exclusive and boutique retreat. Each room is uniquely decorated with love and are styled boho-chic to keep you inspired during your stay.  We have two cool swimming pools for you to enjoy and plenty of beanbags, sofas and day beds to lounge on when you're not out on your adventures! 
2. What's the plan with surfing for each day?
There's nothing worse than going to a place that's famous for yoga and surfing when you don't feel confident! This is why we've created a no judgement atmosphere where our instructors craft surf and yoga lessons to suit your experience and your energy levels each day.  If you've surfed a few times (or a lot) we'll help you to fine tune your style with expert tuition. If you don't have all the moves yet, we'll work with you to help you catch your first waves.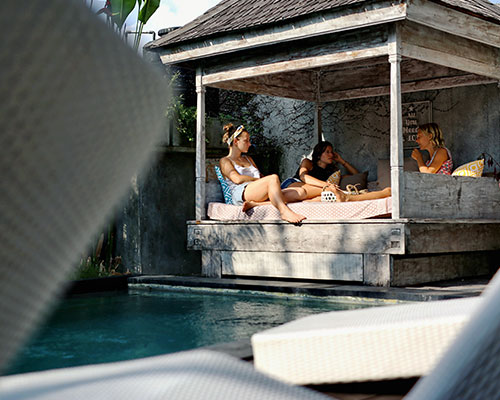 3. What's your USP?
We are surfers and yogis who are inspired by simplicity, wholesome living and balance.  We live what we love and we want to share this with our guests. This is YOUR experience so all are retreats are not only generous and affordable but also fully customisable and flexible. You can stay for as many days as you like and create your own schedule as you go.
4. Why combine surf and yoga?
The benefits of yoga run high and wide. From a physical perspective yoga creates more flexibility and strength in the areas where surfers need this most – the spine, the hips and the shoulders. It also helps to develop proprioception (awareness of your body in space) and balance.  We love the phrase "You can't control the waves but you can learn to surf."  Yoga teaches us to accept the present moment for what it is, not matter what life throws at you, and surfing gives us a perfect opportunity to put that into practice!