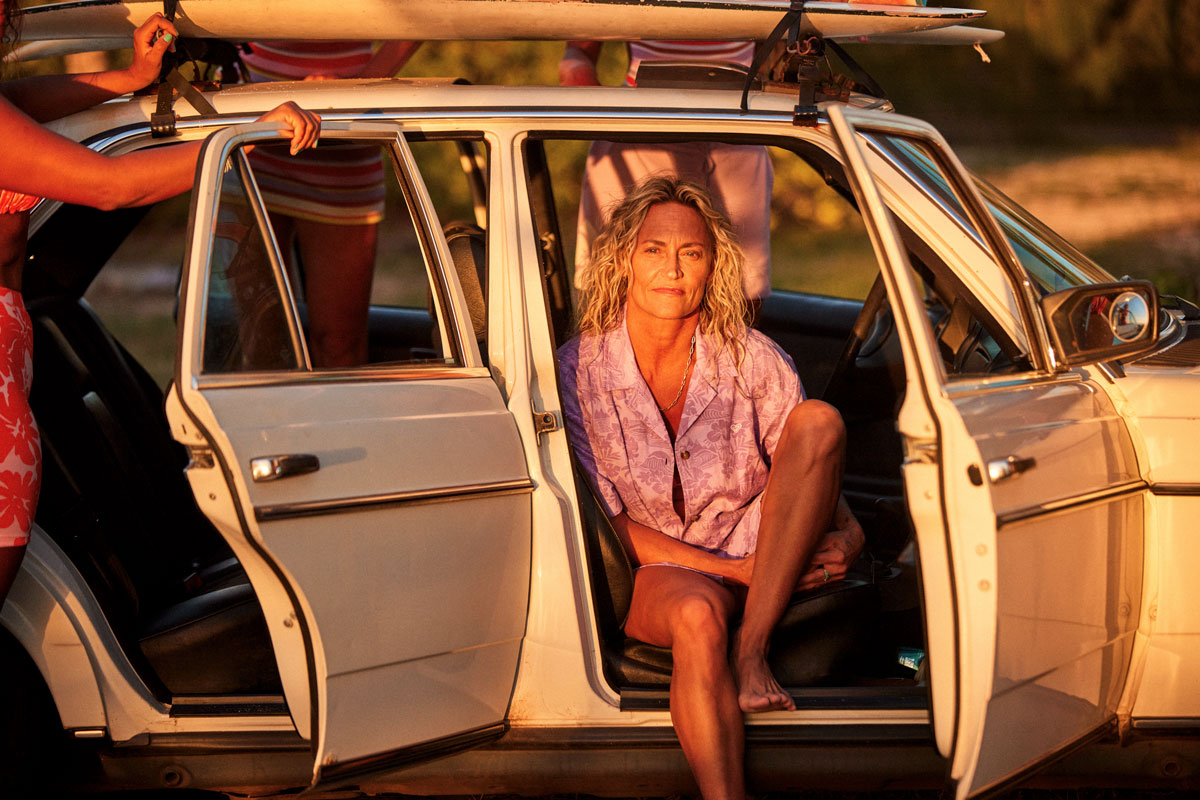 A pioneer for women's surfing, Lisa Andersen won four successive world titles from 1994 to 1997. She became the first woman to grace to cover of Surfer Magazine in 1995, which was a really big deal back in the day. A mother of two and a global Roxy ambassador, Lisa is one of the greatest figures of modern-day surfing.
We're stoked to interview Lisa about her life, surfing and her new collection 
Roxy Life x Lisa Andersen
.
Interview by Beth Franklin

Lisa, you're a multi world champion, looking back, which world title are you most proud of?

The first one. That stays with me forever. I honestly don't even think about the others ones as there was not a moment during those because of the way they happened. I didn't win in the same way I won the first one. The others weren't the same because of what I overcame to get there.
All the other ones, I'd done enough in the points and the person behind me didn't make it. The first one was all the build-up, and all the struggles you carried with you to get to that place, and it finally happened. There's nothing that's ever going to be quite like that.
Some of today's surf groms are off the the scale, what has contributed to making today's young surf stars so good?
I recognise a tonne of under 18's right now, even a tonne of under 16's. One of the things that's contributed is the wave pools. The fact that a lot of the younger surfers, girls and guys, have parents that are ex professionals too.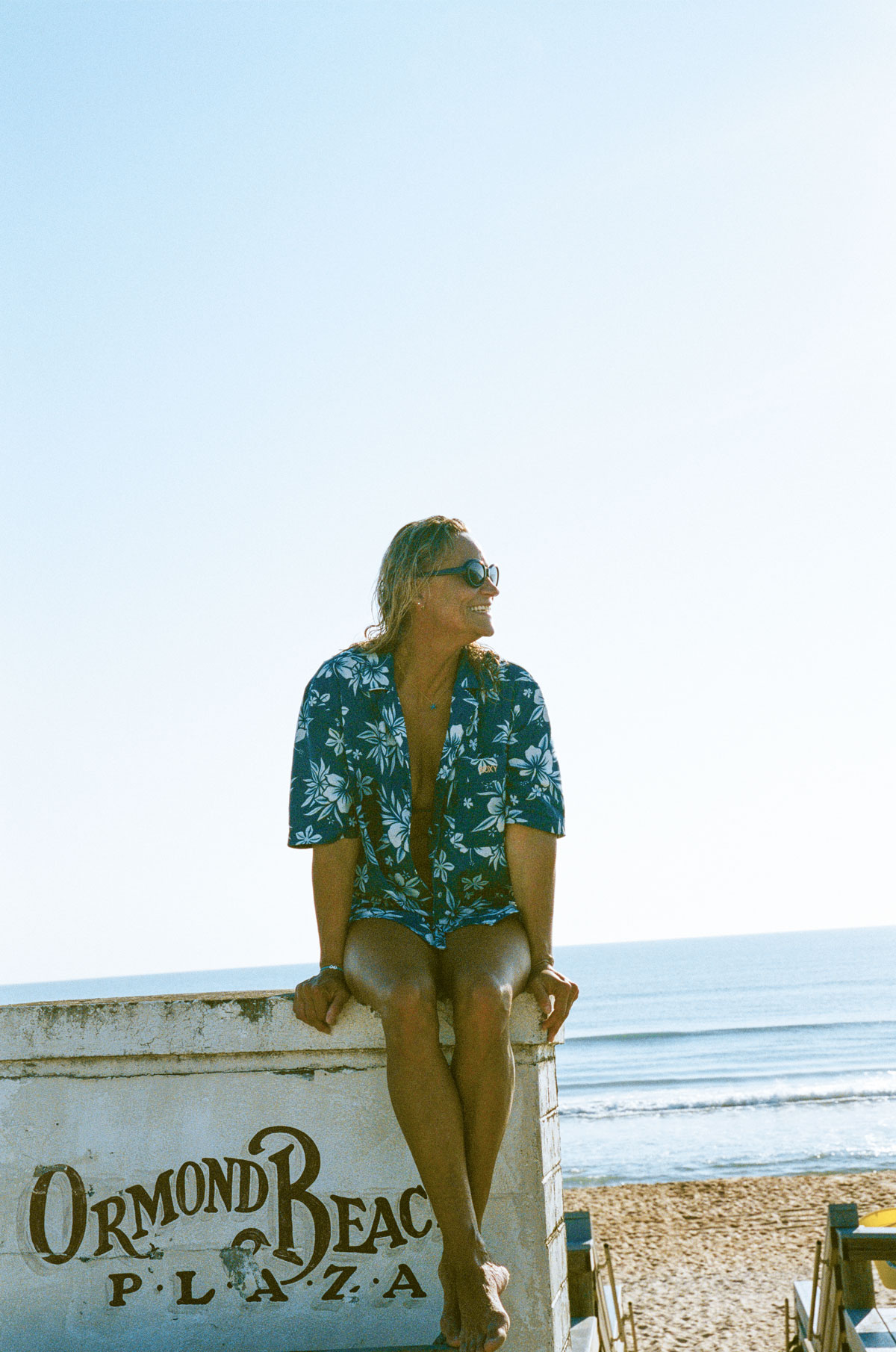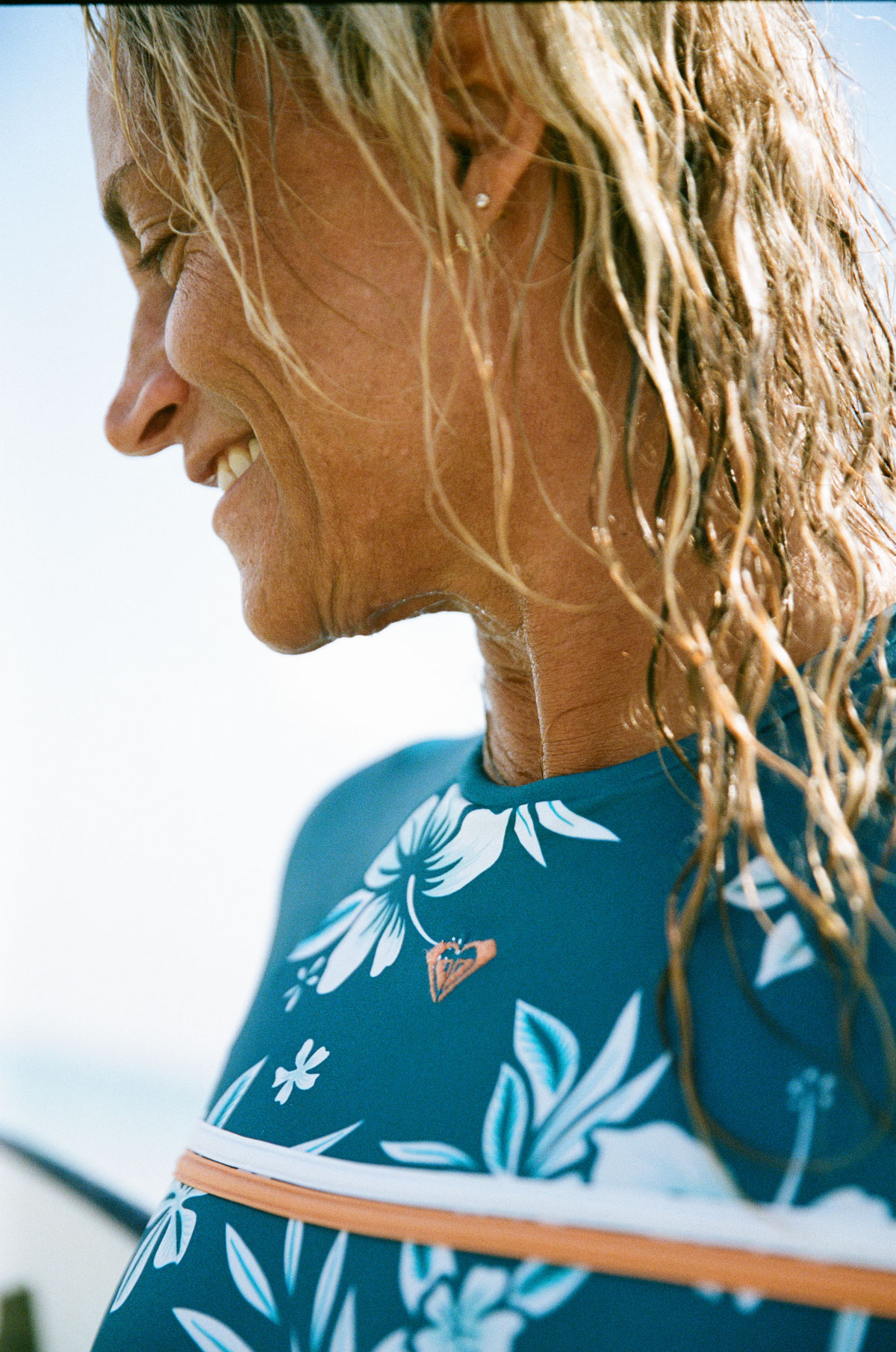 Carissa Moore winning a gold medal, think about what brings to the sport. Her foundations that she's doing, she's the perfect example of a role model for the next generation of young girls. The wave pool is huge because its like a skate ramp that moves, it's a space for all that innovation all the new manoeuvres that you must have in your bag of tricks these days. Now that it's in the Olympics there's a huge goal there for parents to fully invest in their kids and surfing. You can see it change that way.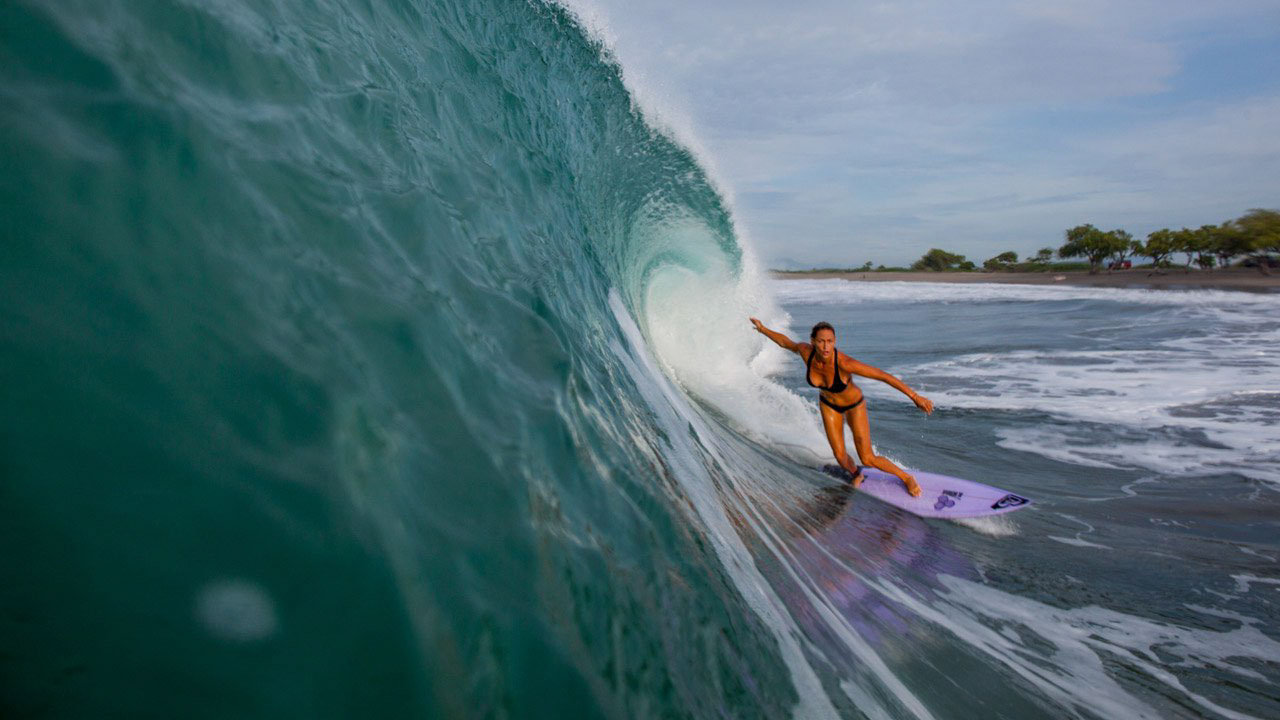 You're synonymous with Roxy. What was the inspiration behind the first female boardshort collection back then and how does it feel compared to now with the 'The Lisa Andersen' collection with Roxy in 2023?
I was a tomboy so I always felt very exposed in bikini's and swimsuits, and my approach to surfing was super aggressive and I didn't like the fact that I felt so uncomfortable so I always wore men's boardshorts. I wasn't alone a lot of other girls did too. So that was a wake-up call for Quiksilver in general.
So that was how it started, I was basically a mould for that. But also that's what I wanted too, wearing boardshorts made me feel so much more comfortable. Like a superpower. There was an invincibility, you could surf the way you wanted to and you had confidence. That was the main reason.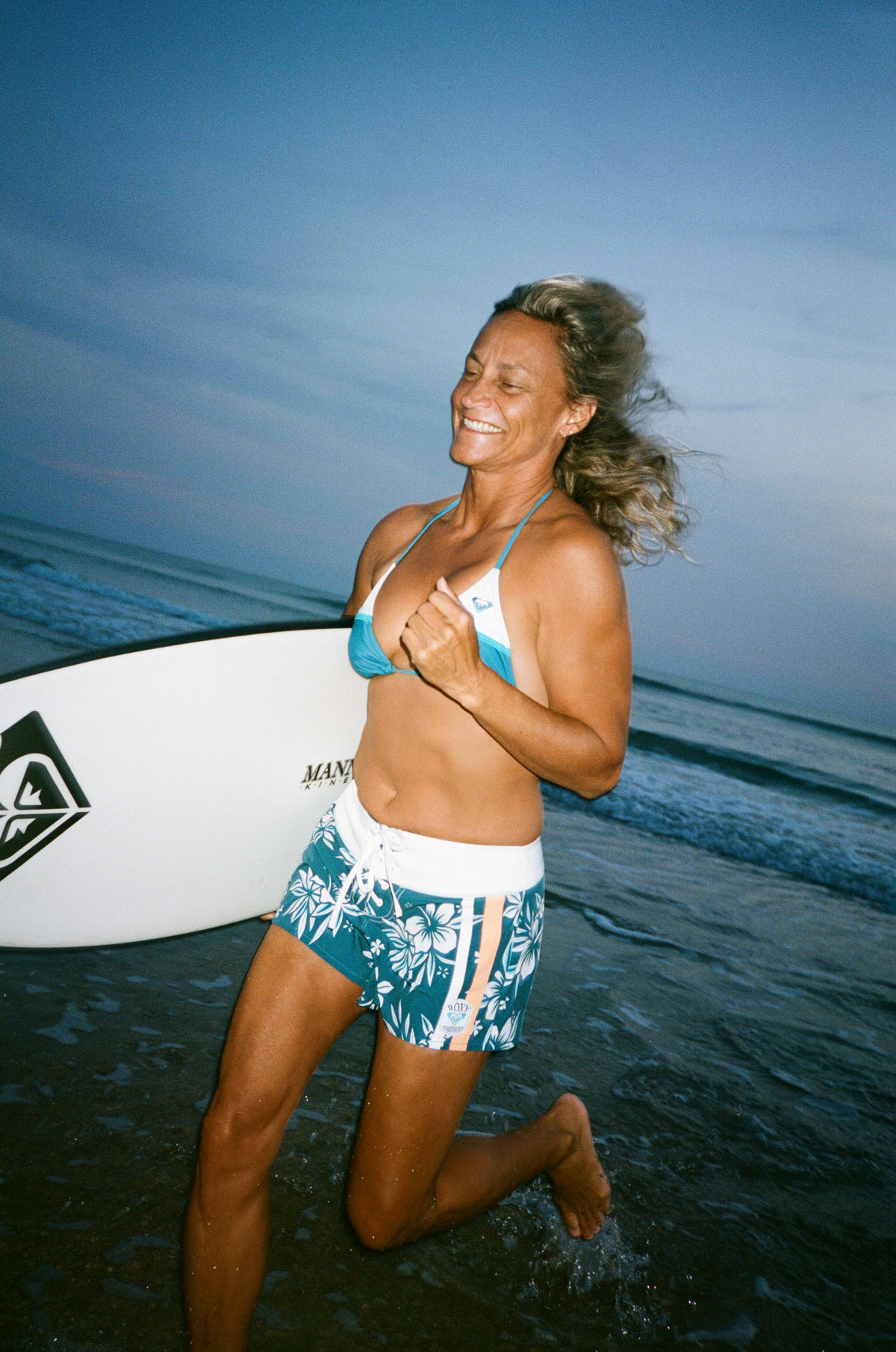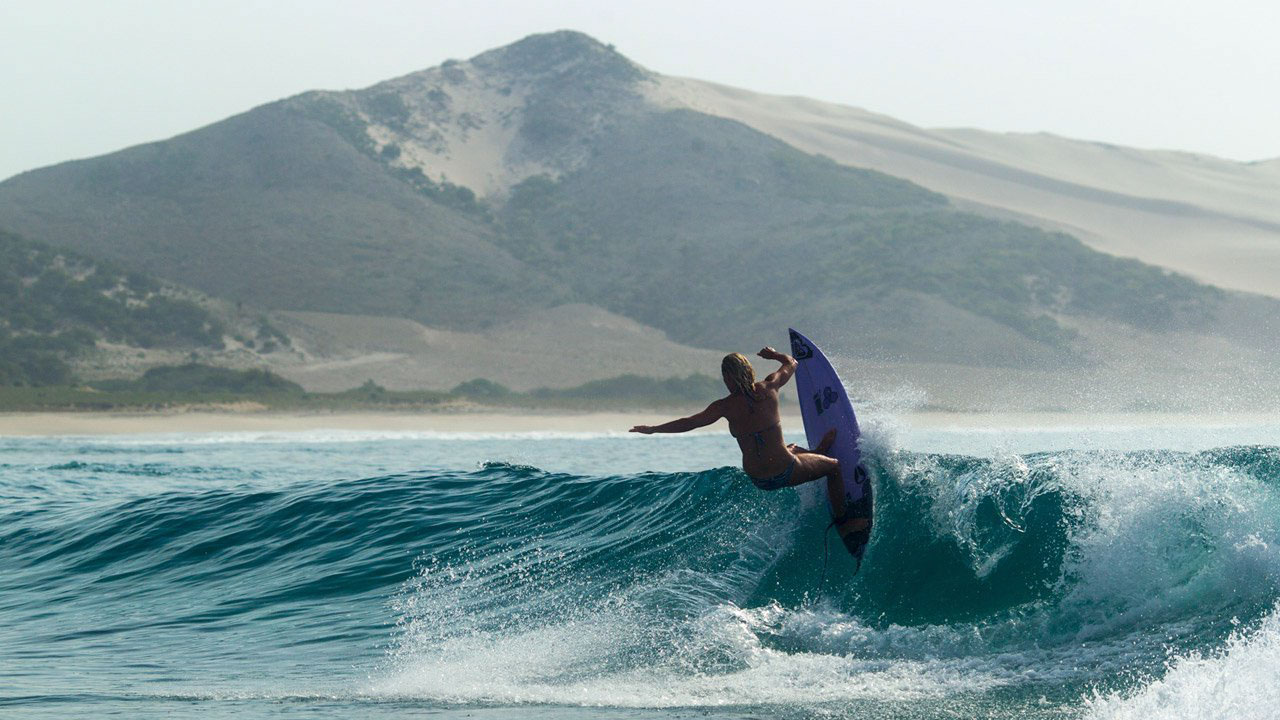 I love designing and being a part of that process was so fun, and for all the older Roxy girls from my generation, the ladies I run into that are still wearing Roxy in their 50s, 40s, 30s, this gives them a nod.

This collection now is not so much about that. I've always wanted to do something like this and put my stamp on it. It's exciting and an honour to be able to do this. It means a lot because it was a huge moment in surfing history, and to look at this iconic moment and remember why we're all here because without Roxy I feel like a lot of these girls would not be where they are today. They're a brand that started sponsoring contests on tour, and no one else did that.
I love designing and being a part of that process was so fun, and for all the older Roxy girls from my generation, the ladies I run into that are still wearing Roxy in their 50s, 40s, 30s, this gives them a nod. This is sort of a reunion so to speak for them. I know they still want to wear Roxy, and they probably struggle still because of the demographic being a little younger. I wanted to make something everyone could relate to and be reminded of the heritage and the authenticity of the brand. It's exciting.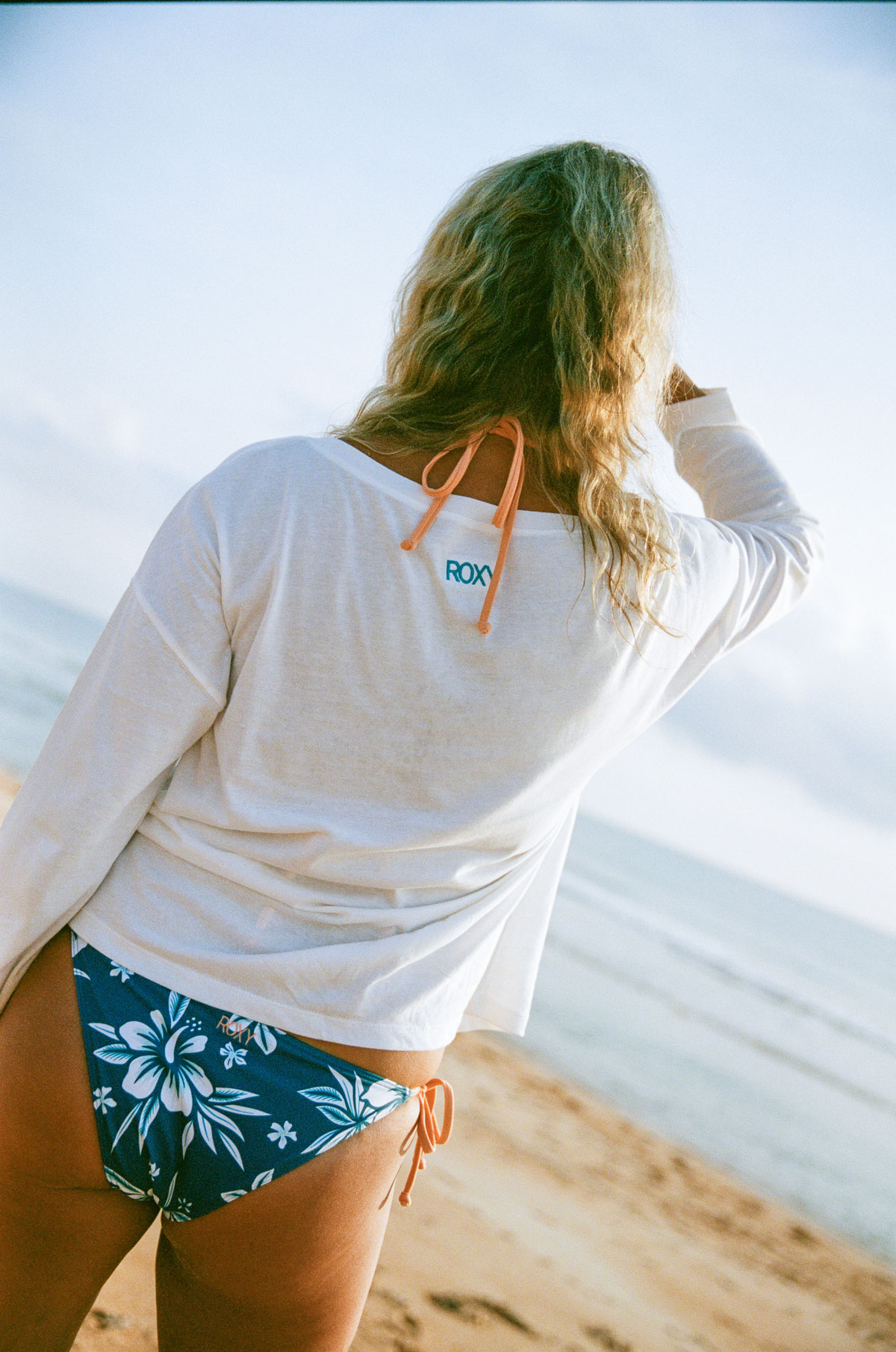 What words of advice to you have for up and coming surf girls who would love to follow in your steps? 
Yeah. Don't do that. No I'm kidding. I honestly say the same thing a lot, if its your passion you know you have to put everything in to it. It sounds cliché but its deeper than that. It's hard work and dedication, there's going to be things that knock you off your board. But if it feels right follow your gut. If it feels right, that's where you're supposed to be.