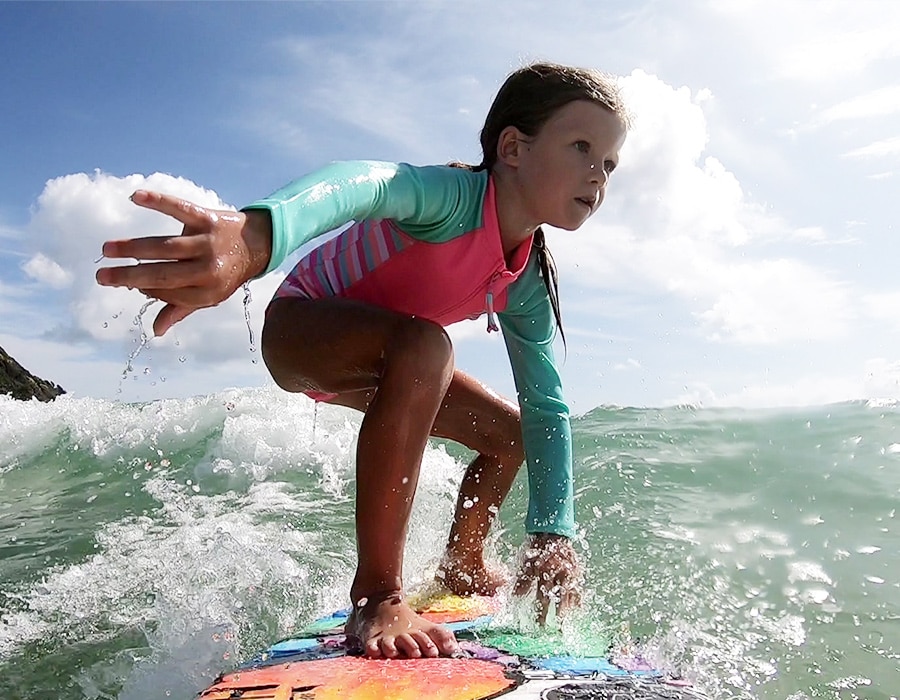 There aren't many six-year-olds who get to surf some of the best breaks in Australia, but Kalanni Hurrey is one such grom. Catching our eye on social media, her enthusiasm for surfing at such a young age is so apparent and fills us with some much stoke! She's out there, in the surf pushing herself and hopefully inspiring other budding surfer girls to do the same. We had to catch up with Kalanni, to find out what got her into surfing and to hear her tips for other kids her age. 
Grom File
Name: Kalanni Hurrey
Age: 6
Location: Burleigh Heads, Gold Coast, Australia
Years surfing: 5 years
Social media links:
Instagram @Kalannijoyce
Youtube Kalanni Joyce Hurrey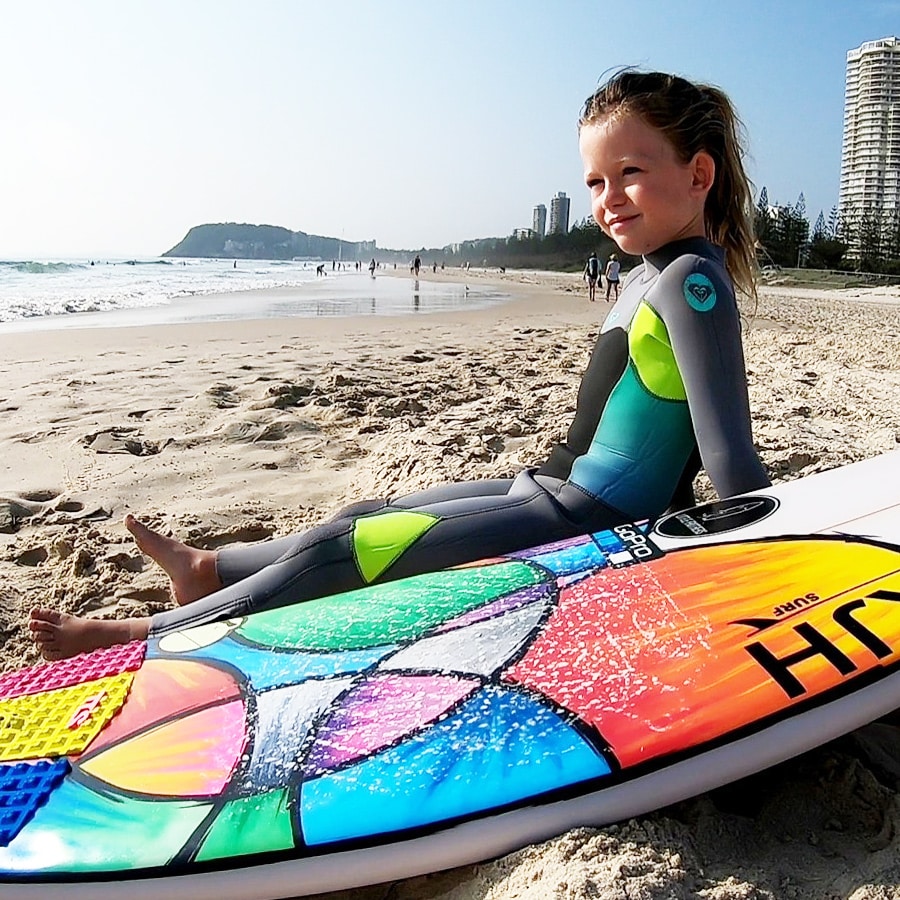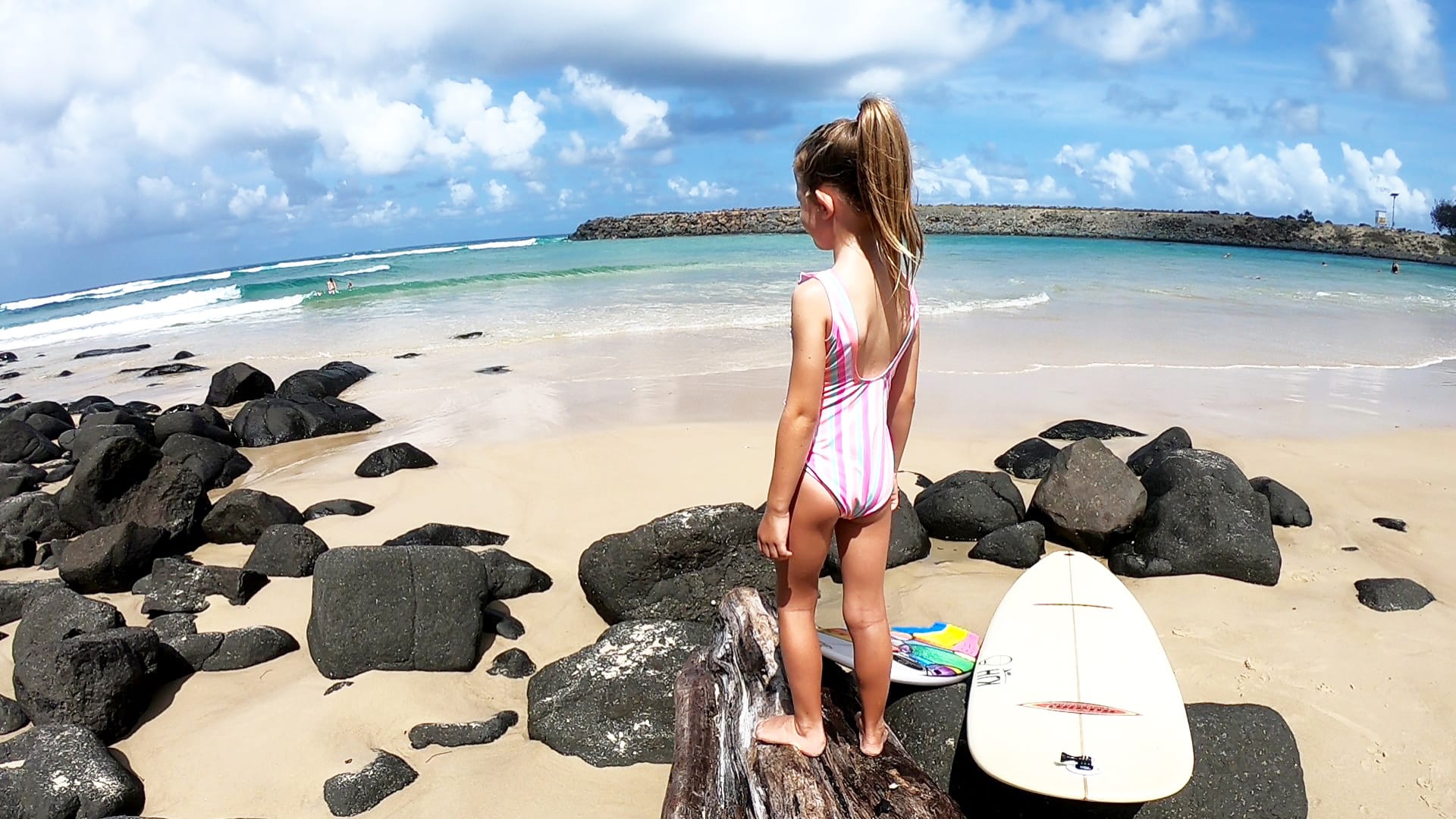 Kalanni, how did you get into surfing? 
I started surfing because of my Dad. He is an amazing surfer, and he has surfed all his life.
Why did you want to give it ago?  
I have grown up at the beach, and the ocean has always been a love of mine. 
When you're not surfing what else do you like to do?  
I love to skate! Dad built a half pipe in the back of our house, so most afternoons I am on it. I also love skating on my street, there's a very steep hill out the front, and I love going as fast as I can down it on my longboard.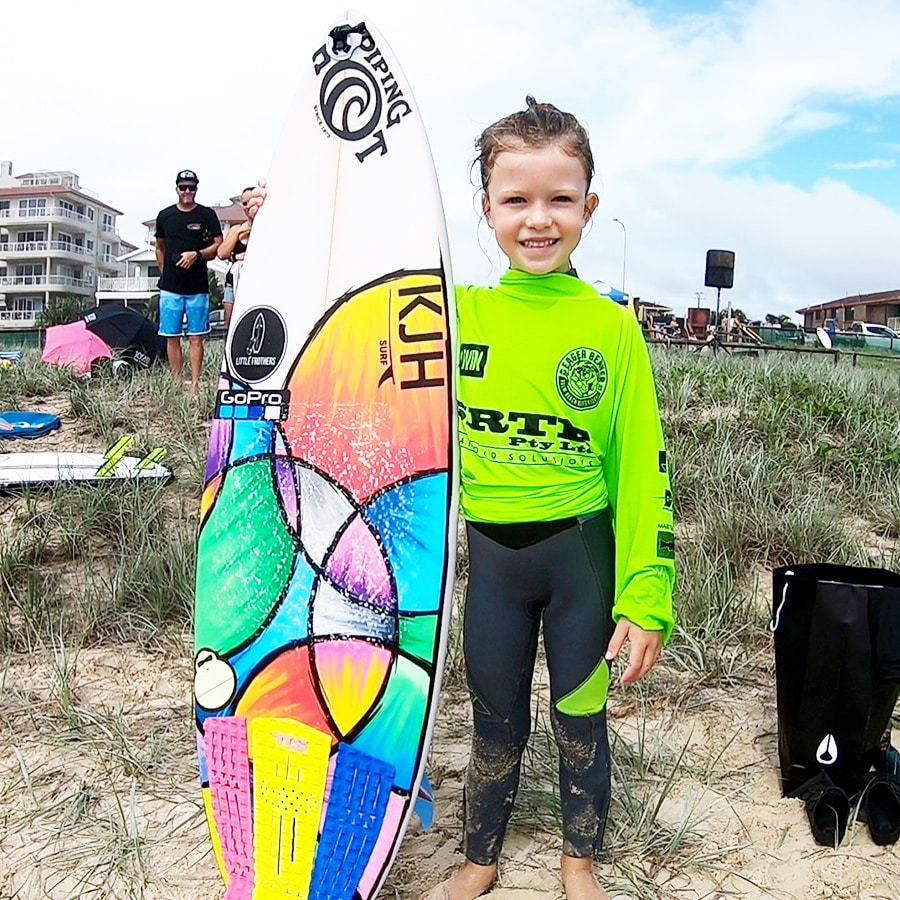 You're only six years old, so it's a little early to say, but you clearly love surfing, so do you think you will want to become a professional surfer on the world tour one day?  
Yes, I hope so. Dad always says one day I might want to do something else. But at this moment I want to be the best, and youngest surfer on tour. 
Do you find it scary at times, and if yes, how do you overcome those fears?  
Yes, I still don't like duck diving big waves, so Dad helps me. He tells me to be calm and remember, the wave only wants to go past you, so move through it. The more time out the back means more waves I get to surf.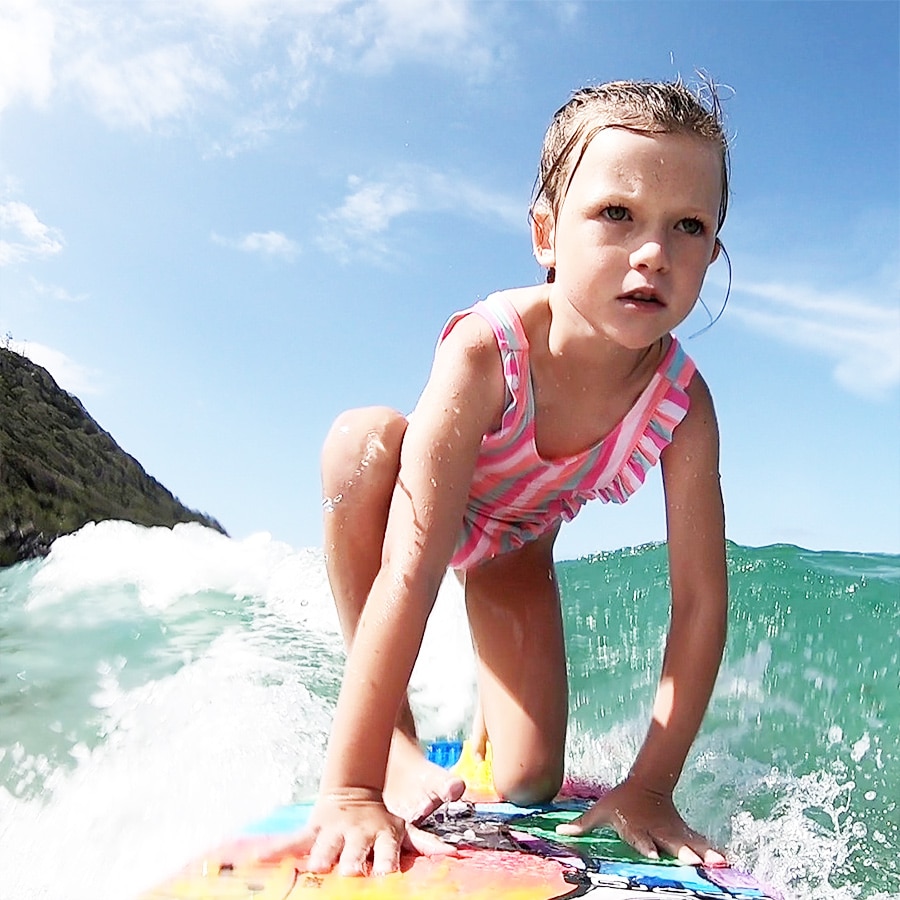 What tips do you have for girls around you who want to learn to surf?  
Start off enjoying fun little waves. The more you enjoy it, the better you'll become. Having fun in the surf is everything. 
How do you fit surfing in around your schoolwork, do you get to surf before or after school?  
Yes, school is everything. I love going to school. I do surf after school sometimes, but mainly on the weekends as Dad has to work during the week.
Your life looks pretty awesome, surfing, hanging on the beach and skateboarding! So can you tell us about your perfect day?
The suns out, the water is warm, and the surf is good (not too big) we spend most the day at the beach then home to eat my favourite food, WeetaBix, ha,ha!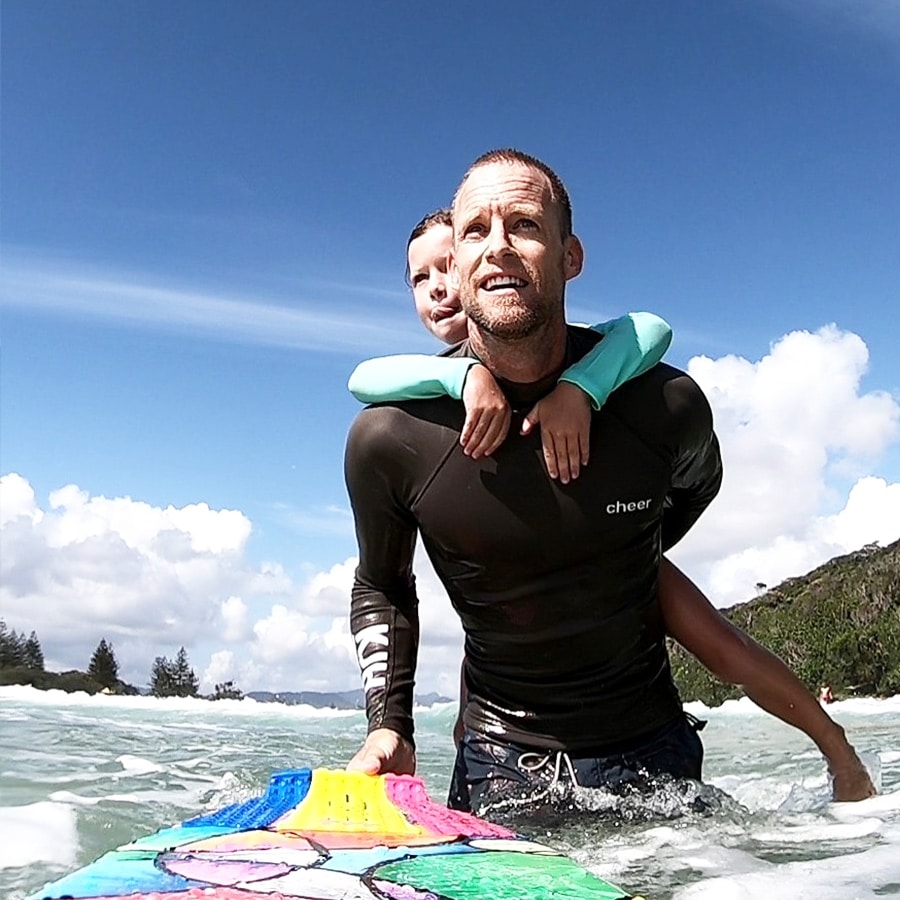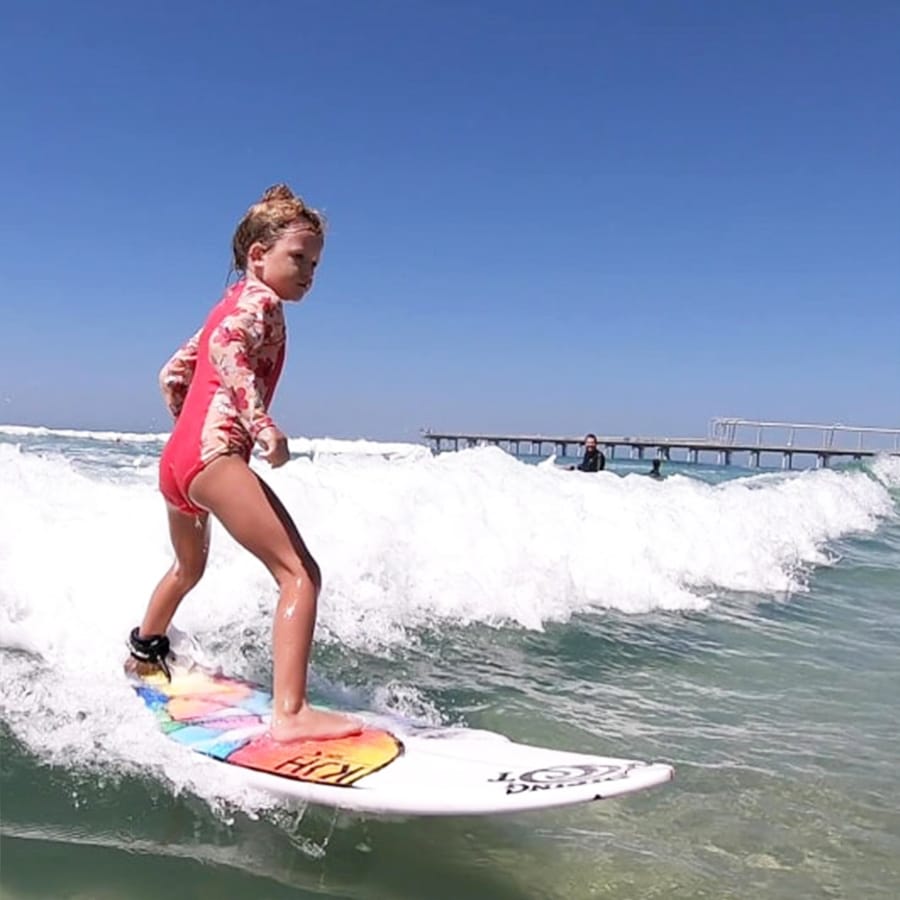 Quickfire questions 
Favourite wave?  The Spit
What board do you ride? I have a full custom fibreglass board 4 "6 x 16 x 2 1/2
Who is your favourite surfer?  John John Florence. I want to surf like him.
Describe in three words how surfing makes you feel?  Excited. Happy. Free