The Surfing for All Issue
It doesn't matter your race, size, sexuality, surfing is for everyone. From gay surfers to trailblazers changing old-school portrayals of women's surfing, throughout the pages of the new issue be inspired by women from all over the world who have one thing in common: their passion for surfing.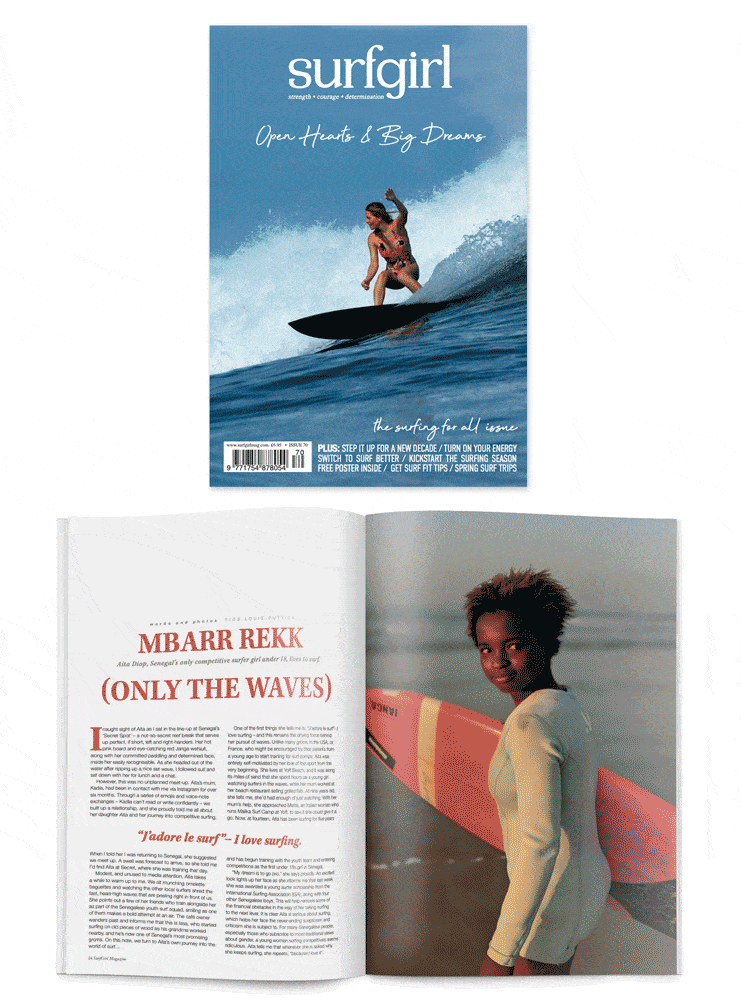 "Open Hearts & Big Dreams"
PREP FOR SUCCESS
Exercises to improve your surf fitness and good foods to give you more energy. And tips to encourage you to take your surfing to another level with new moves to learn.
SUMMER WETSUITS
Don't put up with your saggy old wetsuit again this year, take a look at the best neoprene on offer this season with tips on how to look after your precious wetsuit.
TRAVEL
Our Spring Travel Guide with the best surf camps for female surfers and advice on how to decide where to go.
FREE POSTER
FREE double-sided poster inside this issue featuring SurfGirl's A-Z of Surfing and Aussie surfer Molly Pickum.