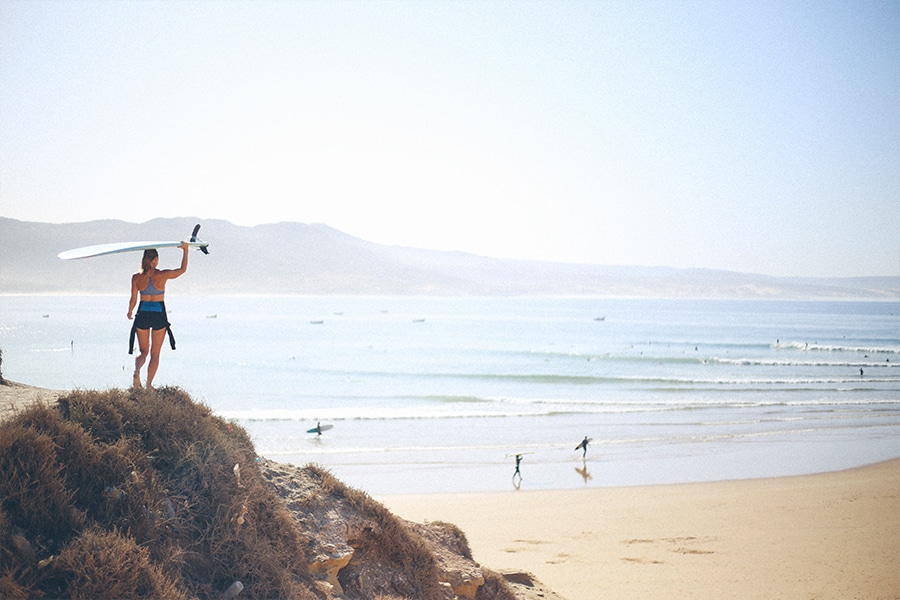 Fancy pointbreaks, longboards, watercolours, polaroid cameras and sunsets? Learn or progress with longboarding whilst enjoying being creative and making art with Surf Sistas. Each week long retreat is led by a guest artist, all bringing their own style and flavour, whilst the surf is suitable for beginner, intermediate and advanced longboarders.
We caught up with Surf Sistas to find out more about these creative retreats…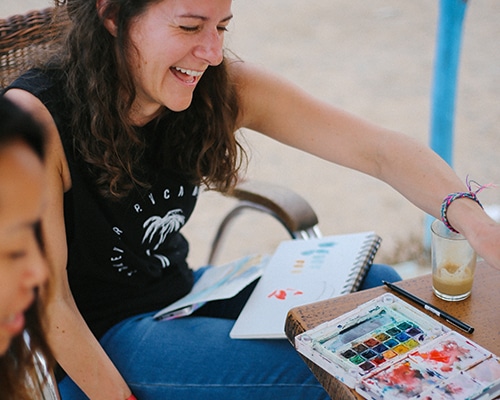 What's on the art agenda? 
Depending on the specific retreat our creative programme could include drawing techniques, painting, polaroid photography, surf photography, and mixed media projects. We explore the local environment for creative inspiration, for example in Morocco we take trips to the souks, local markets, villages and the hammam to get our creative juices flowing.
Describe an average day on the retreat?  
Each day includes a surf coaching session and a hands on creative art session punctuated by delicious home cooked meals or nights out to experience the local cuisine and plenty of time to relax, explore, get to know your fellow retreaters and soak up your beautiful surroundings. Our coaches are always on hand to guide anyone that wants to jump in for further surf sessions during the day.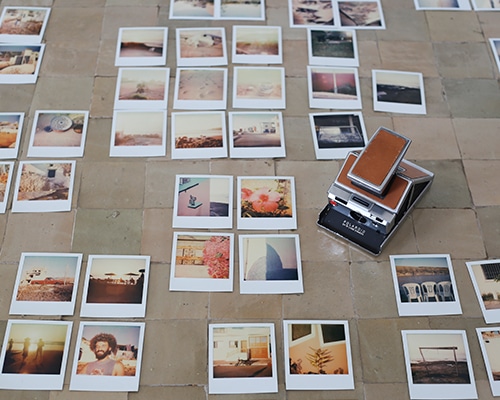 Is the longboard coaching for all abilities?
Yes we choose locations with a selection of waves that are great for all abilities. For intermediate and advanced surfers our coaching will be focused on handling the bigger boards in the water, trimming along the wave, playing with movement on the board, understanding the mechanics of cross-stepping and nose-riding. Beginners will learn the basics of surfing, how to position yourself on the board, catch waves and pop up, and importantly how to stay safe in the water. By the end of the retreat we will be concentrating on your paddling, how to catch green waves, and turning.
Where do guests stay? 
We have hand-picked beautiful accommodation close to our favourite waves, with plenty of space to get creative.  For example in Morocco our accommodation is a beautiful contemporary surf villa overlooking the infamous pointbreak of Imsouane
The next retreat is from 1-7 December 2019 in Imsouane, Morocco, led by artist and longboarder Maia Walczak.