A brand new docu-series focusing on the surfing world is set to debut on Prime Video. The four part series titled Surf Girls Hawai'i will be produced by none other than Reese Witherspoon's company Hello Sunshine.
Surf Girls Hawai'i will follow the next generation of Native Hawaiian female surfers as they compete to earn a coveted spot on the professional surfing WSL Championship Tour. This 4-part docuseries offers behind the scenes access to five of the sport's most exciting young stars including Moana Jones Wong, Ewe Wong, Maluhia Kinimaka, Pua DeSoto, and Brianna Cope.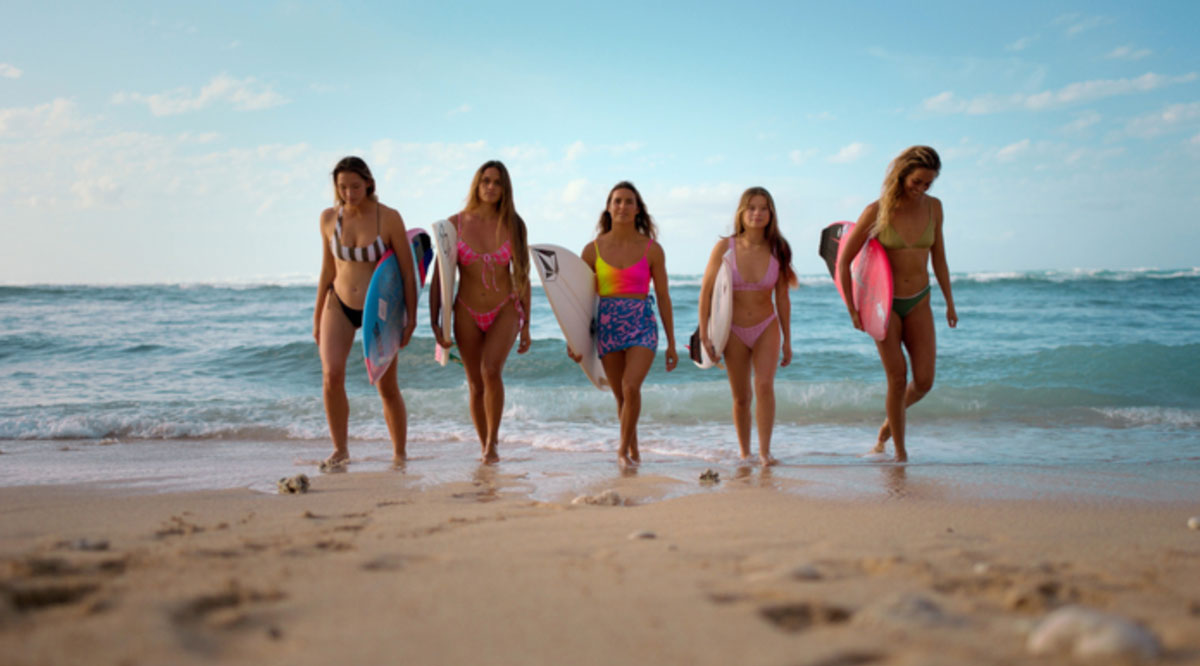 The show will follow the women as they train, navigate family responsibilities, and compete against the highest-ranking surfers in the world to get to the top of the podium. The stakes have never been higher as they battle intense waves, while feeling the added responsibility of representing their native Hawaiian heritage in the world of competitive surfing. It's a coming-of-age story on the ocean, featuring the most beautiful beaches in the world during endless summer.
Those hoping to catch the four part series won't have to wait long with the show scheduled to drop on Amazon Prime Video on July 18. The show will be exclusively available in more than 240 countries and territories worldwide via Prime Video, meaning that anyone who already has a Prime Membership will be able to watch all the excitement at no extra cost.
By Beth Franklin