The small town of Byron Bay in northern New South Wales is home to talented surfers, shapers and a boho culture. Transformed by surfers back in the '60s, Byron Bay provided the waves and the freedom for creative thinking that would change surfing forever.
On the north side of the Cape you'll find Byron's most famous wave, The Pass, a 500 metre right-hander. On small to medium swells it's a fun, mellow wave suitable for all abilities, although it's always crowded.
Further inside the bay, The Wreck (a favourite with locals) offers hollow waves (mainly rights) peeling off a sandbar stabilised by the remains of a sunken ship. On the southern side of the Cape, Tallows Beach stretches from Cosy Corner (under the lighthouse) through Dolphins and down for several kilometres to Broken Head.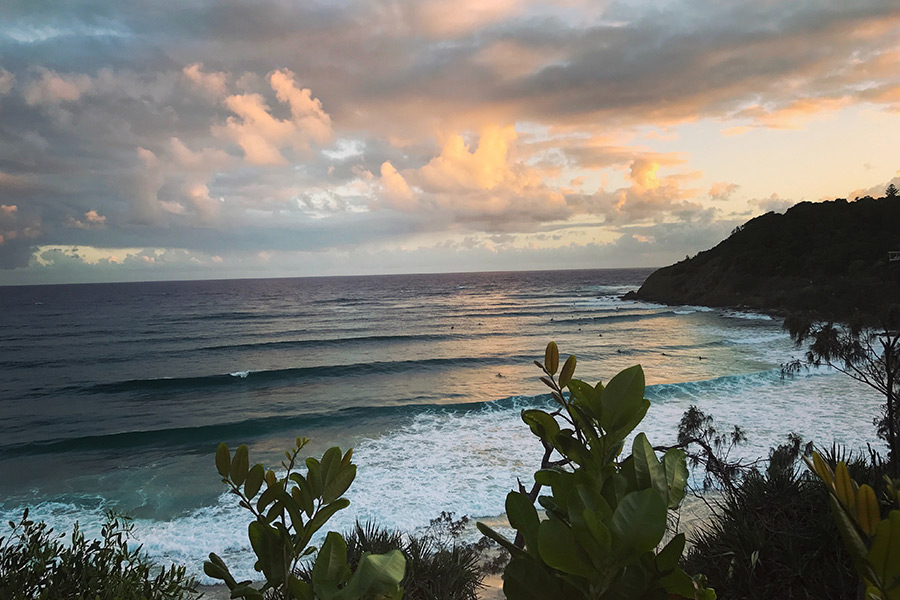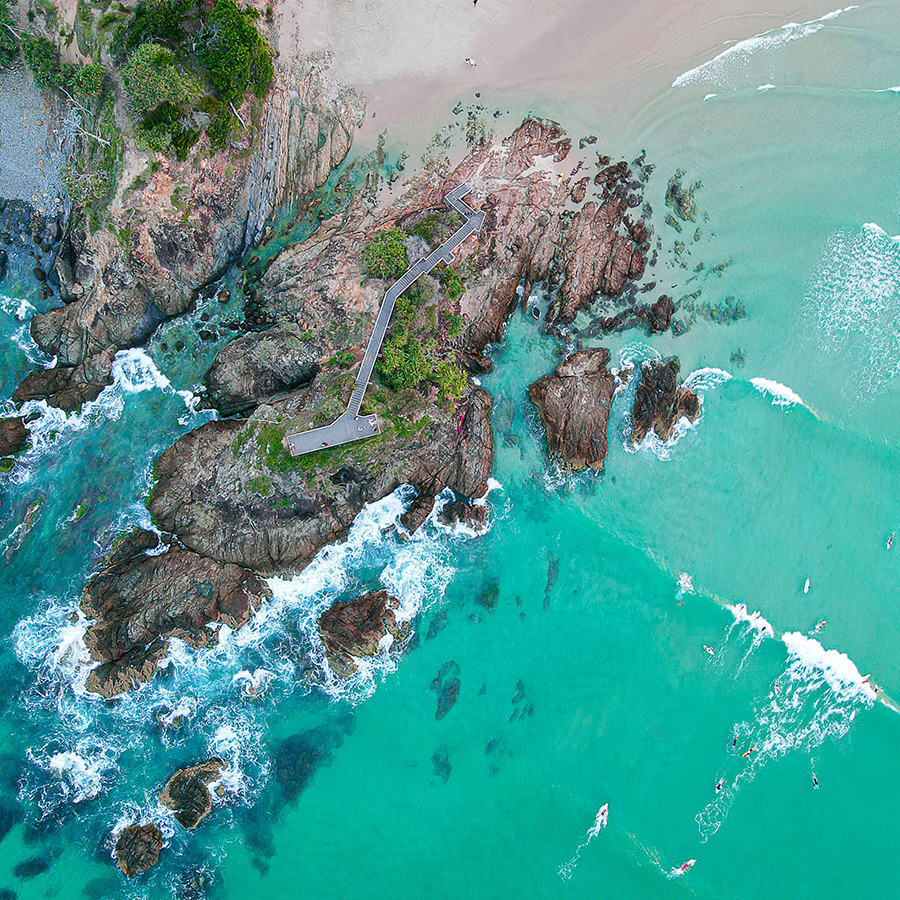 When to go: January-April
Airport: Brisbane (BNE).
Watch out for: Crowded line-ups and sharks are occasionally sighted.
Rubber: Most of the time you'll be in a shortie or bikini but May to October you will probably need a 3/2 wetsuit. 
Alternative excitement: Byron Bay has a thriving arts and crafts scene, and an annual surf festival in August.


Byron Bay Luxury Homes offers a luxurious and comfortable way to experience the laidback lifestyle of Byron Bay. Located near some of the best surf beaches in Australia, the homes provide easy access to world-renowned surf breaks like Belongil, The Pass and Wategos Beach. The properties are spacious and beautifully designed, perfect for relaxing after a long day of catching waves.

Aside from surfing, the town is known for its food scene, with a variety of restaurants, cafes, and bars offering everything from fresh seafood to gourmet vegan dishes. The relaxed atmosphere of the town makes it easy to unwind and enjoy the local cuisine at a leisurely pace.
The town's laidback vibe is also reflected in its friendly locals and welcoming culture. Visitors to Byron Bay Luxury Homes are sure to feel right at home and enjoy the relaxed pace of life that the town has to offer.