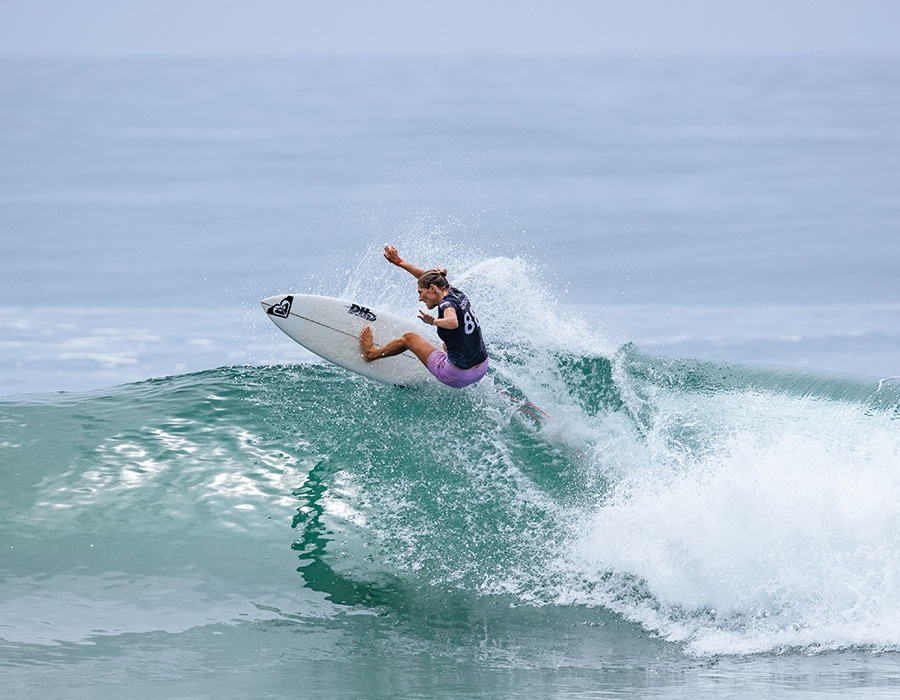 Credit: WSL/Diz
Stephanie Gilmore won the Corona Open Mexico presented by Quiksilver, the seventh stop on the World Surf League (WSL) 2021 Championship Tour (CT), after four consecutive days of competition at Barra de la Cruz in Huatulco, Mexico. The Australian claimed victory in the four-to-seven-foot waves throughout the Semifinals and Finals, winning the last CT event of the regular 2021 season.

Gilmore earned her 32nd CT victory, continuing to break her own record, after taking down a competitive field, including World No. 1 and reigning four-time WSL Champion, Carissa Moore (HAW), in today's Semifinals and World No. 2 Tatiana Weston-Webb (BRA) in yesterday's Quarterfinals.
"It's unbelievable," said Gilmore. "Malia (Manuel) was my pick for the whole event. She was on the right waves and surfing so beautifully. That Final was tough because every time she paddled past me she had the 'AI Forever' on her back and just felt like she had the mana. I knew it was going to be a tough Final, but that's the best feeling ever."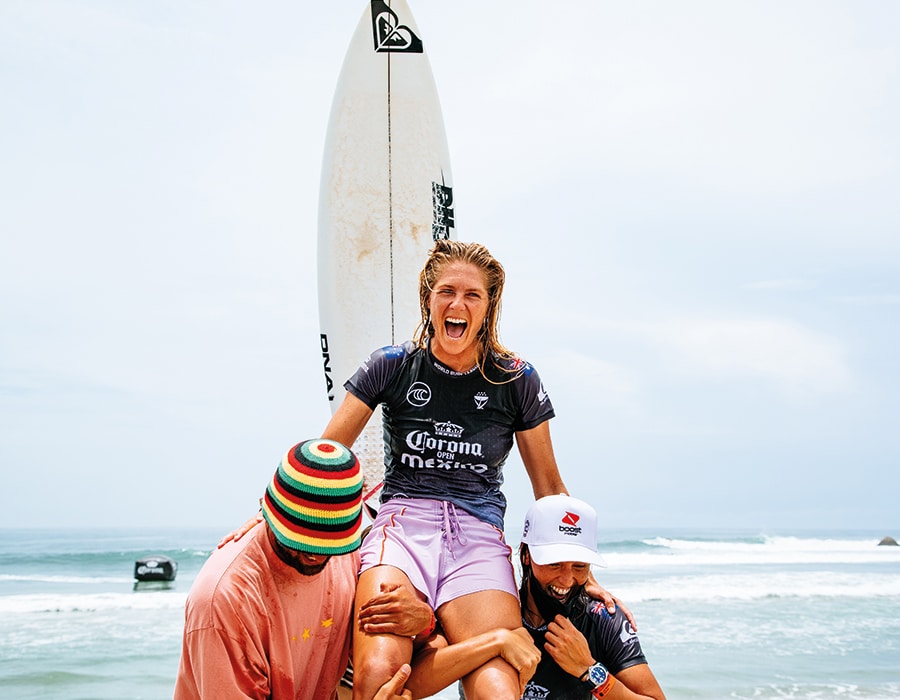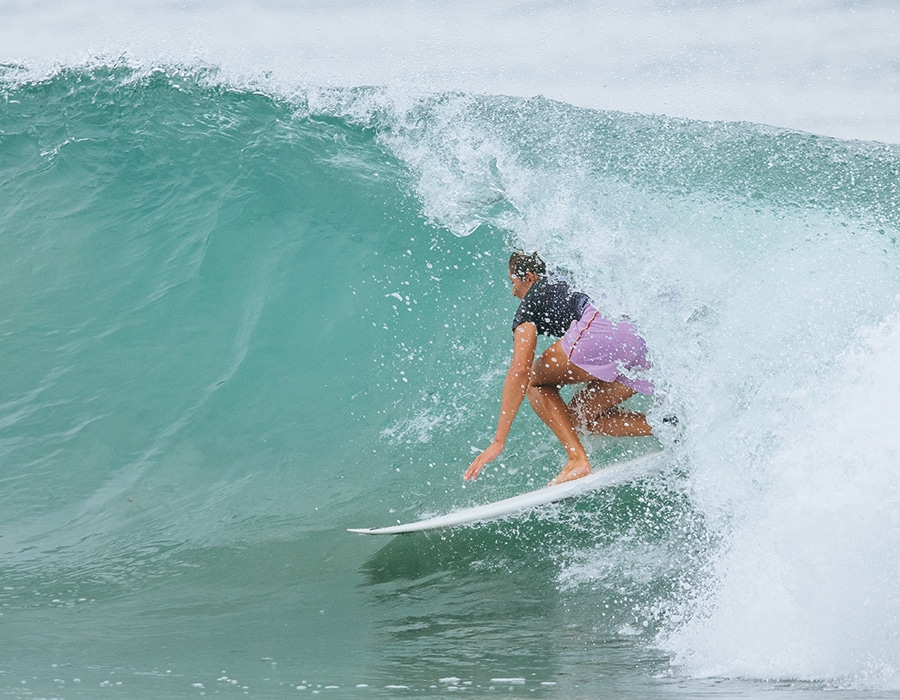 Gilmore's win now moves her up into the fourth position heading into the Rip Curl WSL Finals, the one-day event in San Clemente to decide the 2021 World Champions. Gilmore will be the fourth seed, ahead of Johanne Defay (FRA).
"I haven't won a contest in awhile," continued Gilmore. "I was hoping to climb up the rankings maybe one spot for the finals at Trestles so I didn't have to surf as many heats on finals day (laughs). This is sick. Ever since seeing this event in 2006 for the men and losing Snapper off the Tour, this is the next best thing. I think knowing when Tahiti was canceled and this was the last event, all the pressure was on trying to stay ahead of the world's best women in the lineup. This place is incredible and it's just like home and I really love it here, I'm so proud to win here."
Today marked Manuel's sixth time in the Finals, but she has still yet to find the CT win through her 10 years on the CT. Manuel needed to win the event in order to requalify for the CT next season and missed out by one spot to California's Courtney Conlogue (USA). Manuel will take to the Challenger Series for a chance to get back among the Top 17.
"I'm so honored to be here and I'm so grateful for the WSL family – everyone had long days to make this run smoothly," said Manuel. "We got incredible waves and I'm happy to be standing up here with some incredible surfers. Steph (Gilmore) brings out the best surfing in me and I had a lot of fun. I think I've [felt that mana] all week just with little things and I've been really emotional all week – I've cried after every heat – and I think that has something to do with it."

After the tour's final event in Mexico, the first-ever WSL Final 5 is officially locked in. 
The women's side consists of five Olympians and boasts a massive 11 World Titles collectively. The reigning and four-time World Champion
Carissa Moore
comes in as the clear World No. 1. She will go up against seven-time champ and Mexico event winner
Stephanie Gilmore
and three explosive talents all searching for their first title, Brazil's
Tatiana Weston-Webb
, Australia's
Sally Fitzgibbons
, and France's
Johanne Defay
.
The undisputed 2021 World Champions will be crowned at Lower Trestles. Watch the WSL Final 5 face off for the World Title at the Rip Curl WSL Finals September 9-17 on 
worldsurfleague.com
.