Sri Lanka: The pearl of the Indian Ocean
A guide to Ahangama, Weligama and Mirissa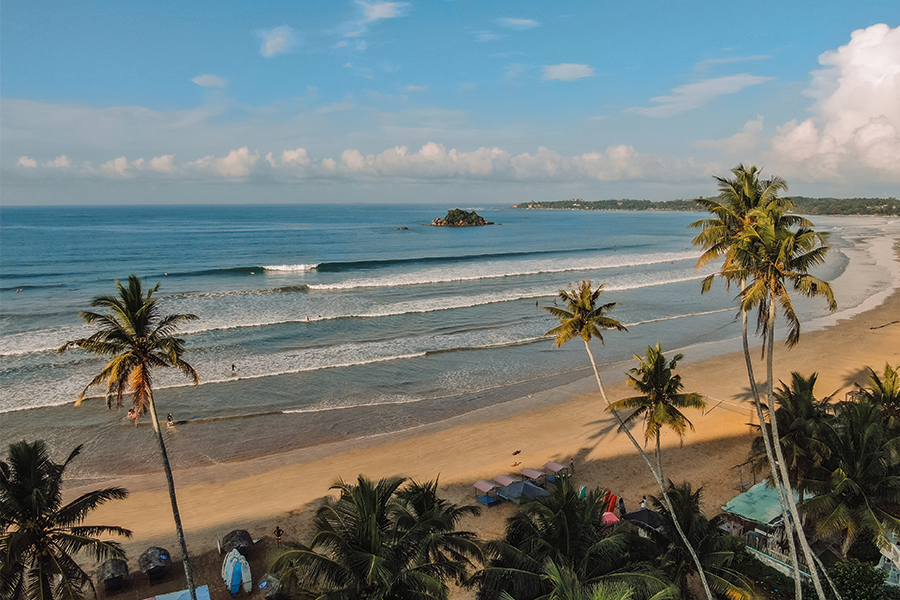 Words by Inna Rabotyagina | Photos @surf.stories
Sri Lanka is often ranked as one of the world's top destinations to visit for its spectacular nature, incredible wildlife, rich culture, ancient heritage landmarks, picture-perfect beaches and epic surf. However due to the economical and political meltdown in 2022, Sri Lanka has temporarily been off the traveller's radar. Thankfully, the situation has now stabilised and Sri Lanka is again welcoming tourists with open arms. There's electricity, fuel, food, sun and WAVES, making it hard to resist a chance to return. Get ready for more than just a vacation, but an experience of a lifetime!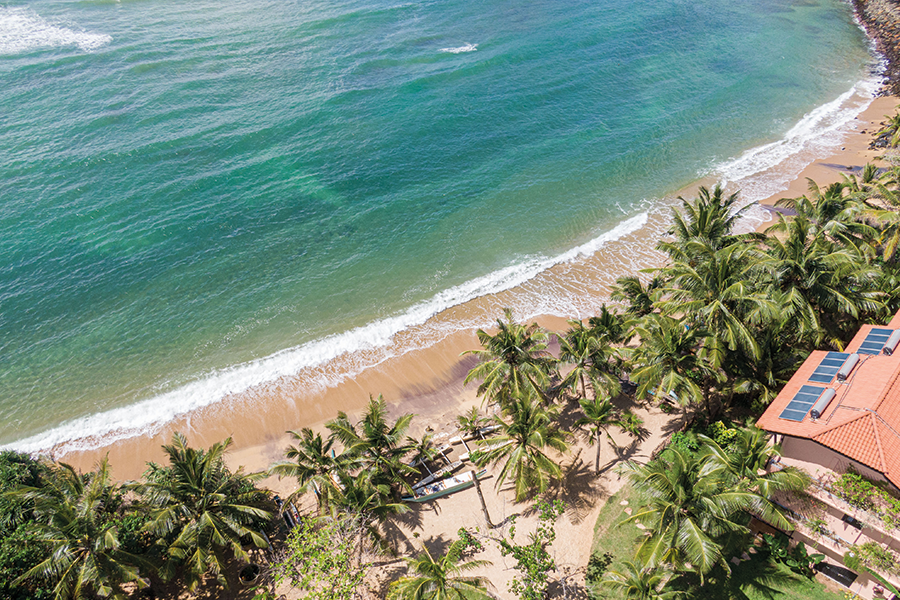 Climate:
Sri Lanka has a tropical climate with hot, humid weather, around a perfect 27 degrees all year round.

Sri Lanka has waves all year round, with two coasts working in opposite seasons. The waves in the south work best between late October – early May when the ocean is glassy, the winds are mostly offshore and the swell is consistent. With the monsoons arriving in May, the season kicks-off in the east. Sri Lanka's surf is warm-water heaven, and you don't need to wear a wetsuit.
Culture:
Sri Lanka is still a relatively modest country. The primary religion is Buddhism so be mindful of your attire when walking around villages and towns, or visiting a temple. Sinhala is the mother tongue, but most Sri Lankans speak at least a bit of English, especially in the touristic areas.

The 12 Full Moons (Poya days) are Buddhist holidays, a time of celebration, reflection and contemplation. Public places of entertainment and most shops are closed and no alcohol is sold.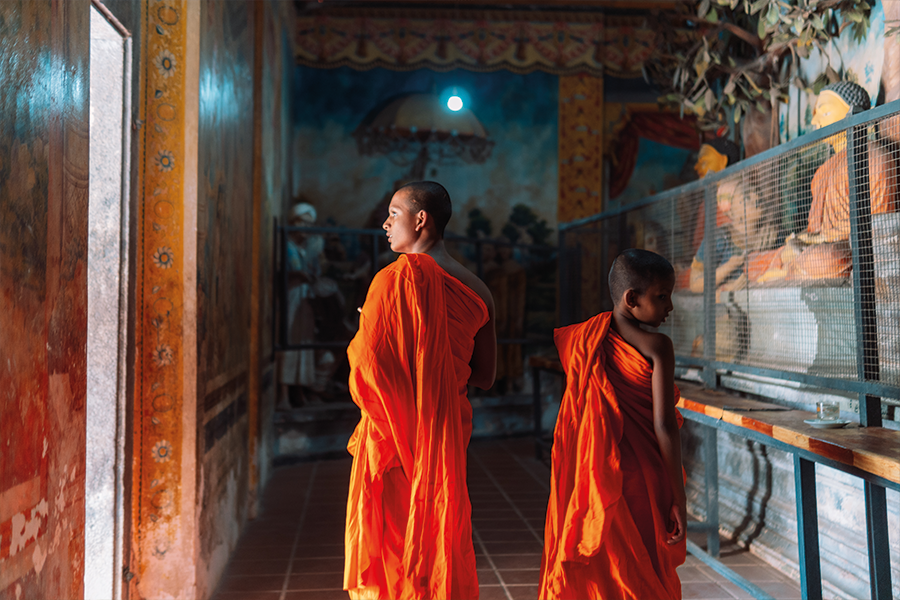 The Southern coast of Sri Lanka is lined with incredible beaches and towns including the popular and vibrant surf towns Weligama, Ahangama and Mirissa. The area isn't quite as built up as Bali, but travellers from all over the world are enticed to this special spot by the relaxed atmosphere, consistent surf and variety of up-and-coming places to stay and dine at.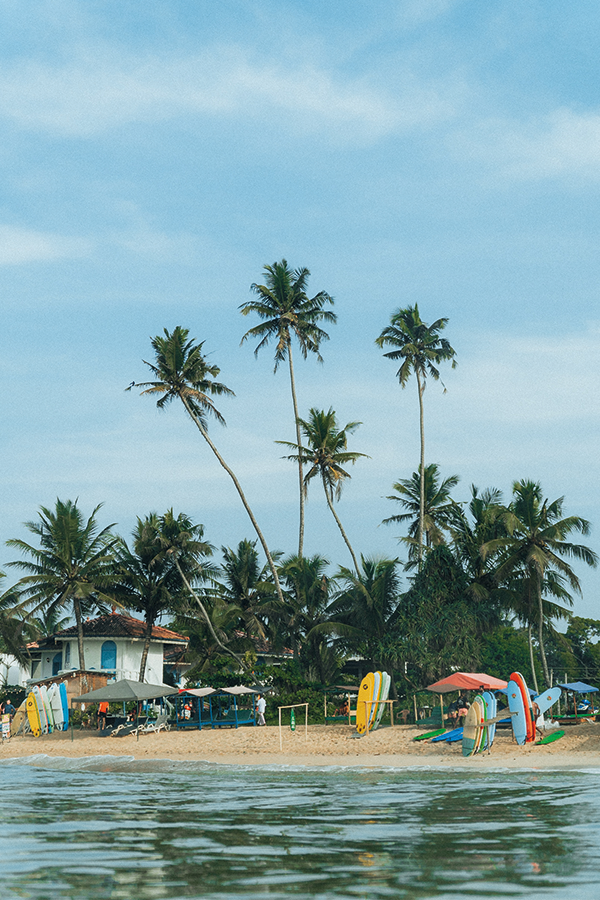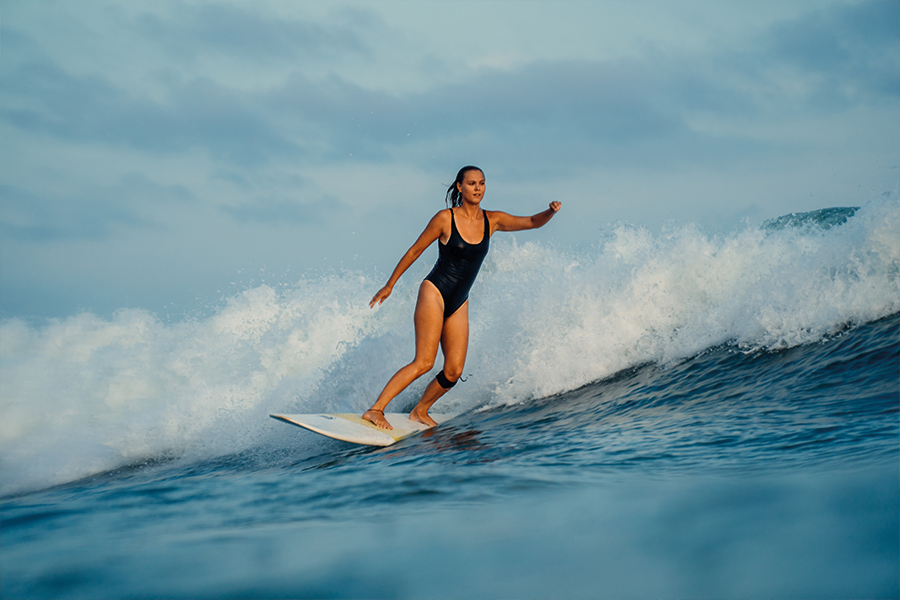 THE SURF
Weligama Main point
Weligama beach is a great to hangout for the day with plenty of surf schools, board rentals, beachfront cafes and restaurants to choose from. It can be regarded as one of the best locations in the world to learn surfing, although any level of surfers will be able to enjoy the waves here. The 2KM sandy beach has multiple peaks with the main spot in front of Marriott hotel, while beginners surf to either sides of main spot.
Level: best for beginners, suitable to all levels & styles
Jungle beach, Weligama
This tranquil and beautiful spot is tucked away from the main road. The main left-hand break offers long rides over a deep reef and holds up to 5-7ft swell. On large conditions a right is breaking too. The reef has a number of shallow sections to be aware of, best is to talk to a local surfer before paddling out.
Level:  Intermediate to advanced surfers. Suitable for beginners only on smaller days.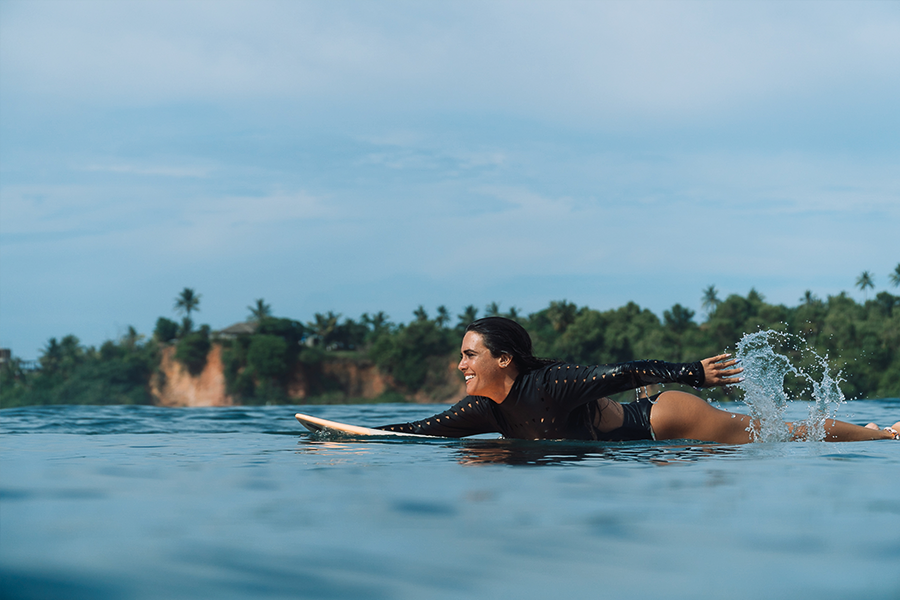 Fisherman's, Weligama
Probably the longest paddle out on the whole south coast is well worth the effort.  This right-hand reef-break can provide long, high quality waves. Works best on big swells and is perfect for longboarders, or first reef experience. It's recommend going out with a knowledgeable local guide who can help you navigate the paddle through the reefs, sticks and coral heads, or simply hire a boat to spare the energy for the surf!
Level: Intermediate to advanced surfers

Sion, Ahangama
This A-frame reef break offers a longer left and shorter but sharper right with the Devil's Island in the backdrop. The spot can hold up to 4-6ft of swell; watch out not to step on a sea urchin!
Level: Intermediate to advanced
Marshmallows, Ahangama
The wave at Marshmallows is normally fat and mellow, thus the name.
This smooth cruisey wave is a favourite among longboarders, and is a good place first reef-break experience. However, if the swell goes over 3ft, the wave changes shape completely and offers 300m walled up right handers and a barreling left hander.
Suitable for: Advancing beginners, Intermediates & longboarders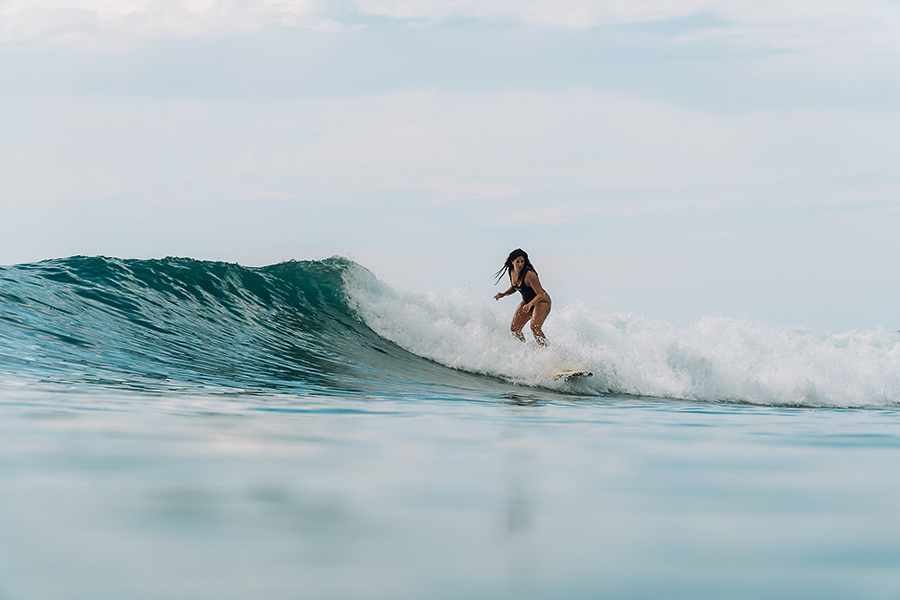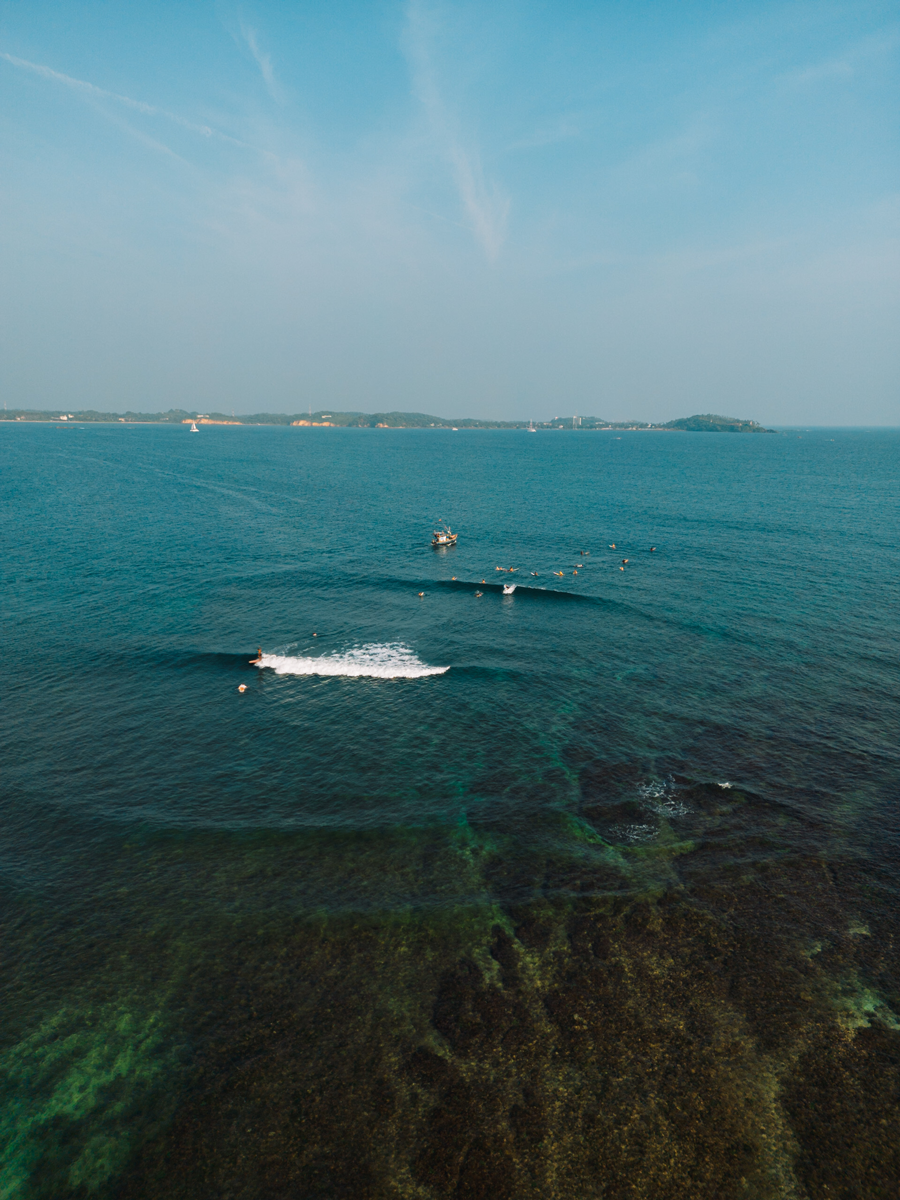 Sticks, Ahangama
"Sticks" surf spot is named after the world famous Stilt Fishermen of Ahangama. This sand bottom reef break is a fun A frame, delivering a long carvable lefts and almost equally long rights. It's an attractive spot for loggers and beginners on smaller days, and is only suitable for the more advanced surfers with a bigger swell.
Level: All levels, depending on swell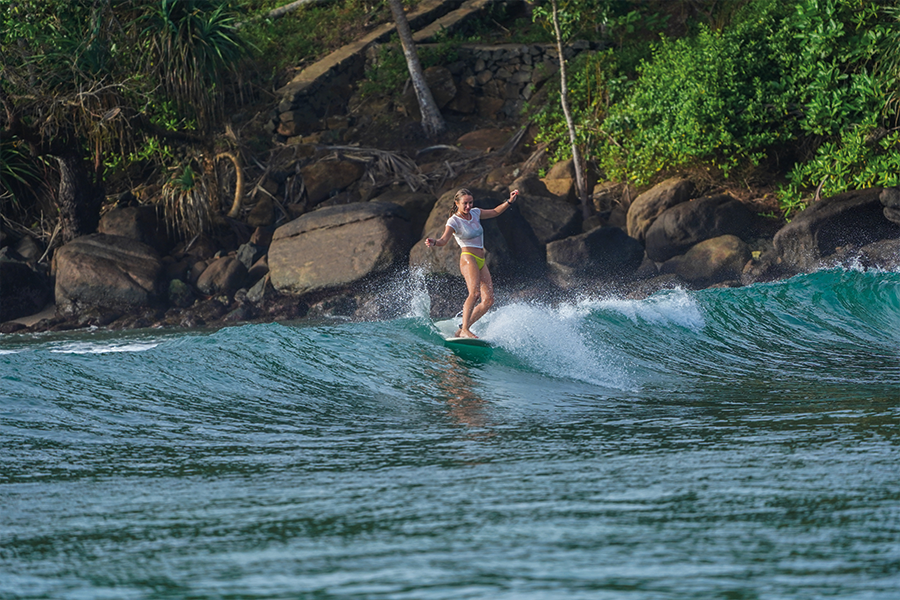 Mirissa Right
"The Point" in the northern corner of Mirissa is one of the most picturesque surf spots in the South. That backdrop is just epic! The right-hand point-break wave is generally mellow and ideal for intermediate surfers. However beware of the sharp live coral bottom that is specially shallow at low tide, and plenty of sea urchins down below: reef booties are highly recommended here.
Levels: Intermediate to advanced
Mirissa Beach
Picturesque Mirissa consists of three smaller bays with sand ranging from white to black, the famous Coconut Hill and often overlooked Parrot Rock, and variety of local cafes and restaurants to choose from for a perfect beach hangout day.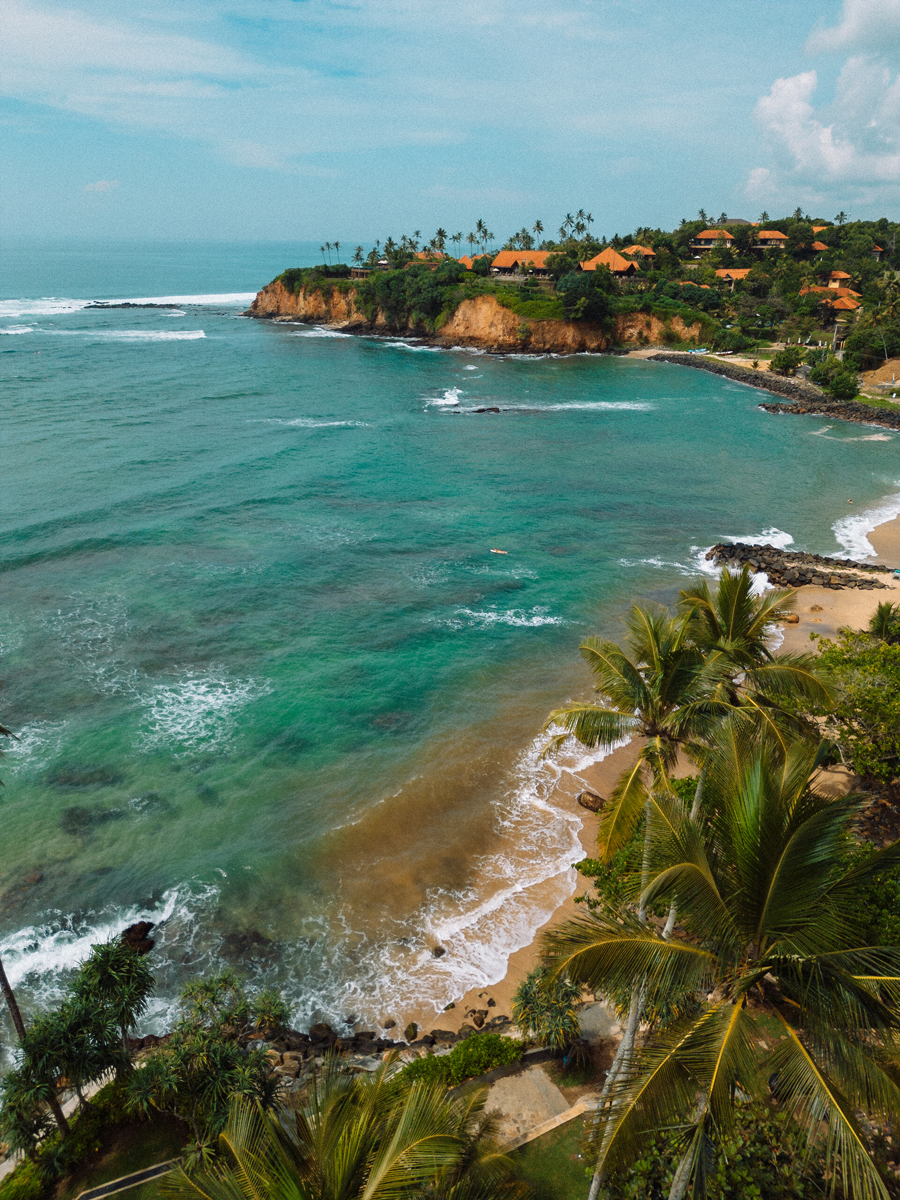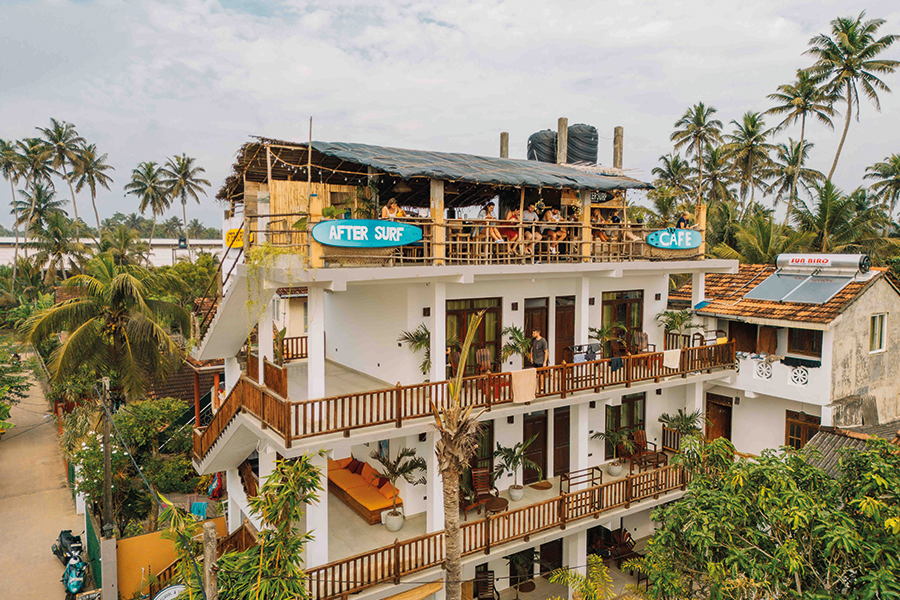 WHERE TO STAY
Sri Lanka is very affordable, and there are plenty of hotel options suiting every budget, from backpacker hostels and welcoming home-stays, to luxurious villas and resorts. Always with the warm hospitality Sri Lanka is known for.

In Weligama, Eraeliya Villas on Jungle Beach/surf-break has a fabulous collection of 6 uniquely designed villas secluded in carefully curated tropical gardens. Or check out the quirky, beach-side Beatroot Hostel for fun social spaces, mouthwatering tropical food, and easy access to Weligama's beach break. A great option for solo travellers.
For Mirissa, head to Surf & Yoga Retreat, tucked away from the busy streets and surrounded by jungle this spot has a reputation for great vibes and a communal, family feel.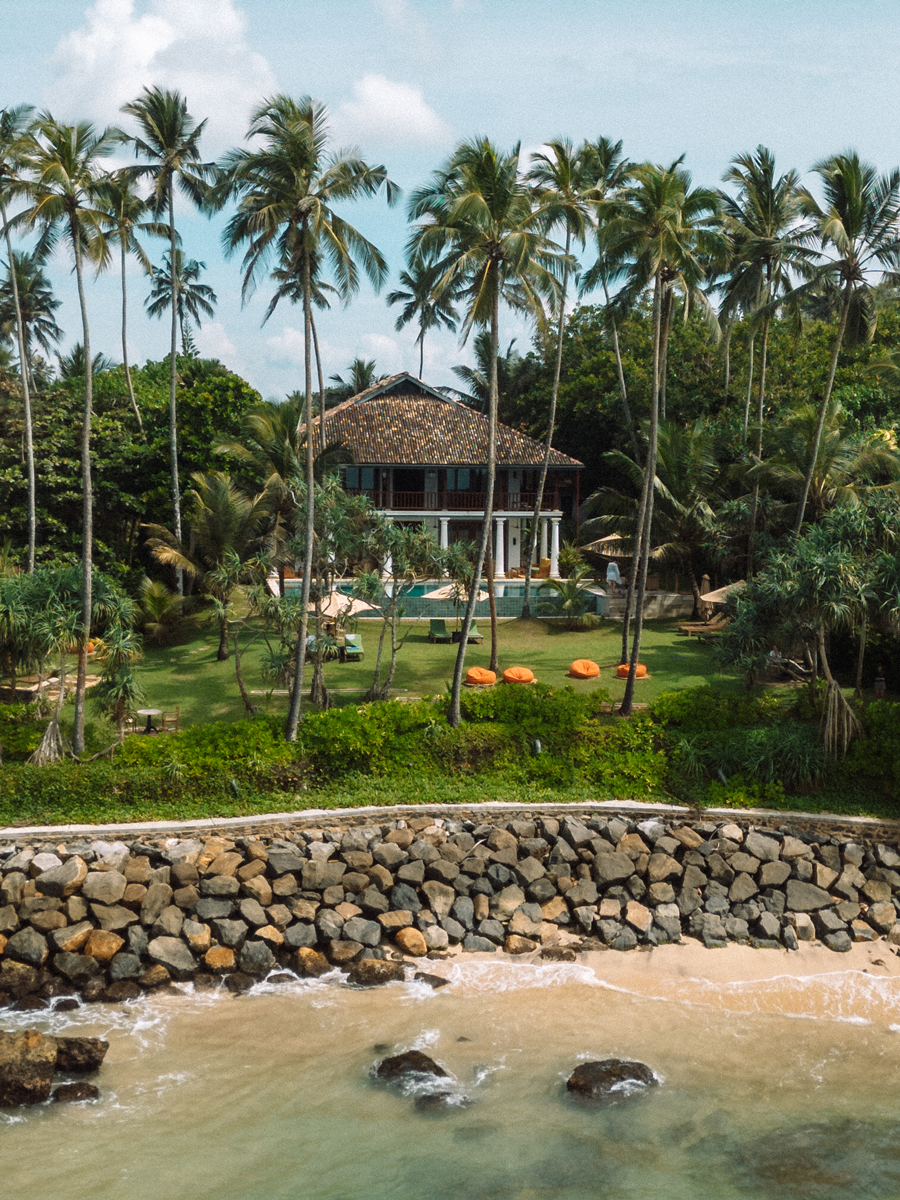 In Ahangama, Kurulu Bay is a new remarkable resort tucked away on a private jungle estate on the island's largest natural lake, Koggala. Unique boutique hotel The Nuga House is a great option for wellbeing and its proximity to multiple surfing spots in the area, whilst Panta Rei Resort is a new boutique resort of 12 unique bungalows, located away from the hustle and bustle of lively Ahangama.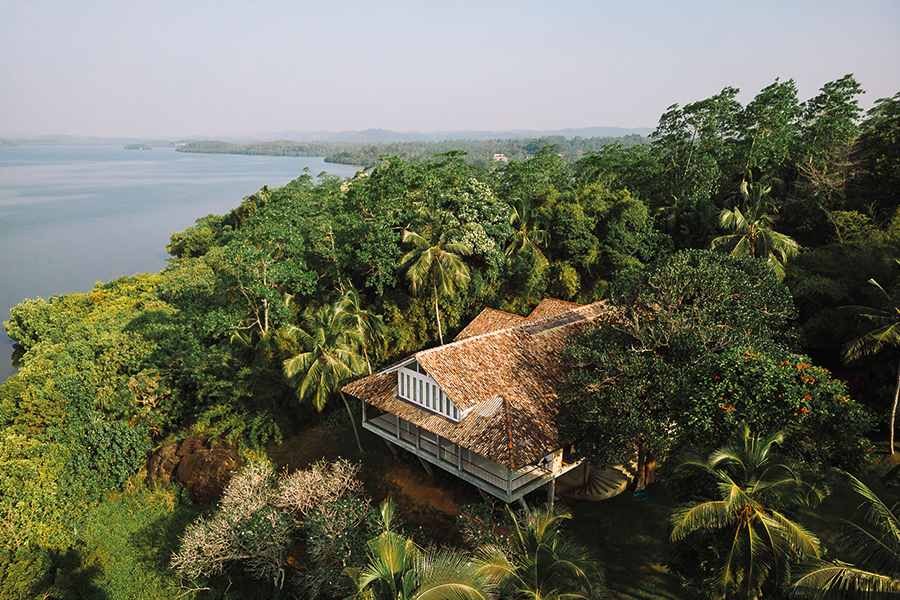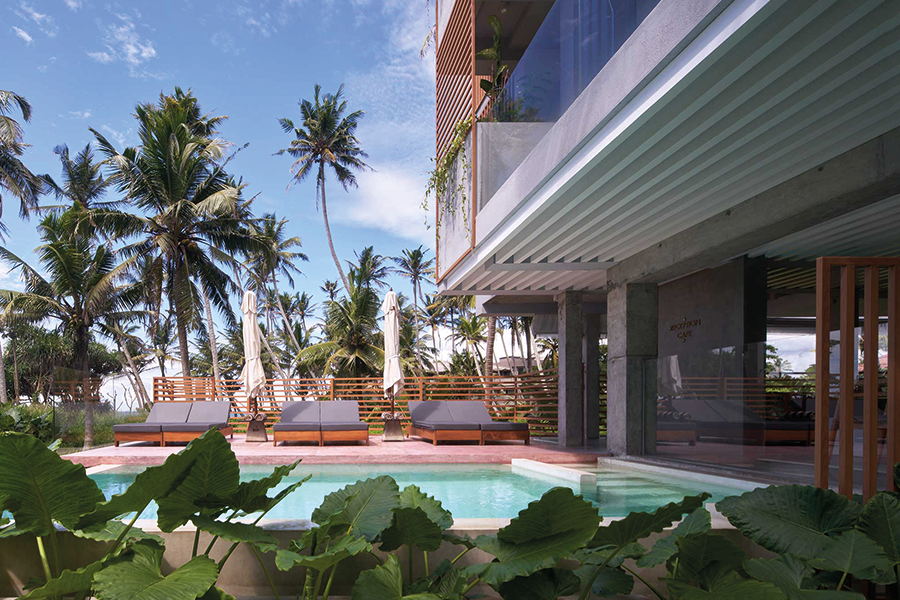 Finally, for designer suites, sweeping ocean views and a high-end rooftop restaurant, check out Harding Boutique Hotel, a unique little design gem set on pristine white sandy beach with a handful of great surf breaks just steps away.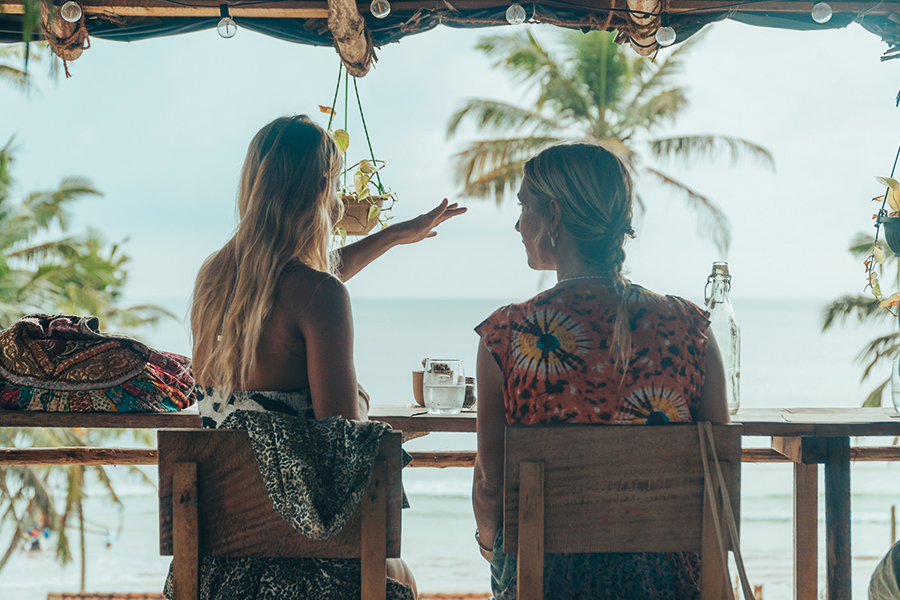 WHERE TO EAT
Fast development in the last few years made the south coast a mecca for foodies. Sri Lankan local food has some incredible dishes, starting with famous rice and curry, kottu and hopers to name a few. But also most international cuisines can be now found within a short tuk tuk ride.
In Ahangama Sisters Away serves up a fantastic Turkish breakfast or head to Kaffi for a killer cup of coffee, plus the potential to see whales just off-the coast.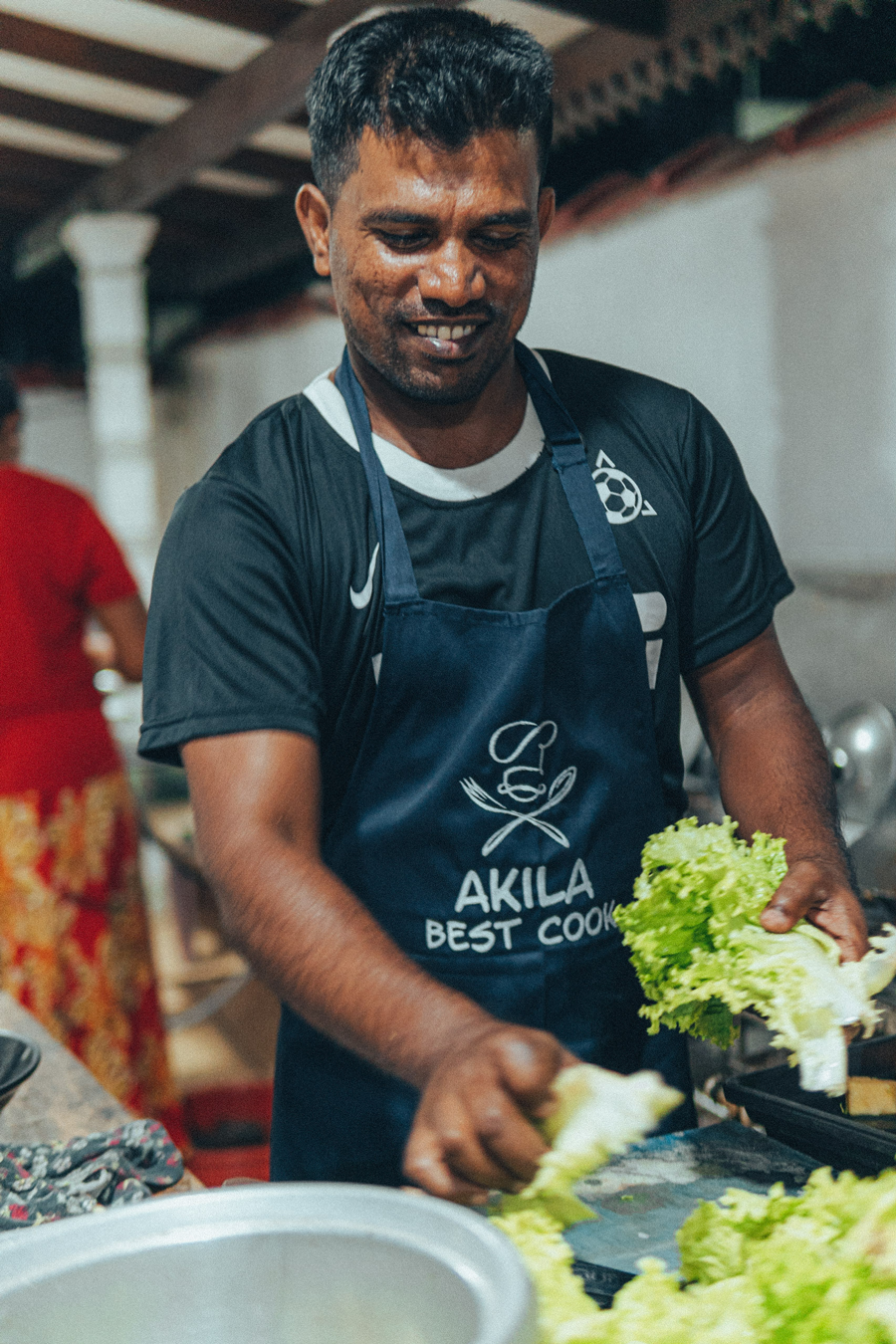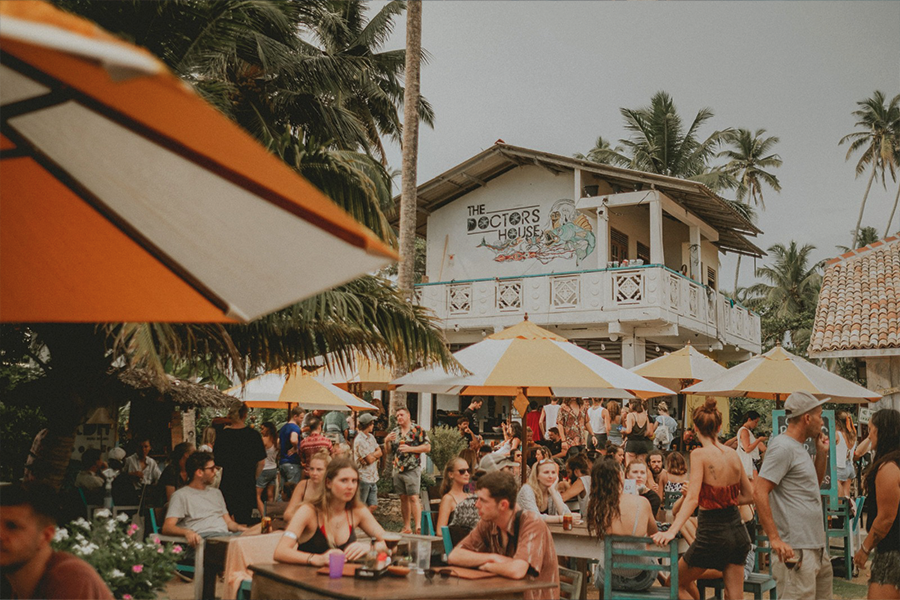 In Weligama there's a smörgåsbord of food options from Japanese cuisine at Kaiyo and top Italian meals at Rise to Chef Akila for the best local Sri Lankan dishes. 
Soul Temple serves up the best coffee on the south coast, check out Nomad for a great breakfast and vegan menu, After Surf Cafe for post surf drinks and Moochie's for a smashing breakfast spot plus live music events.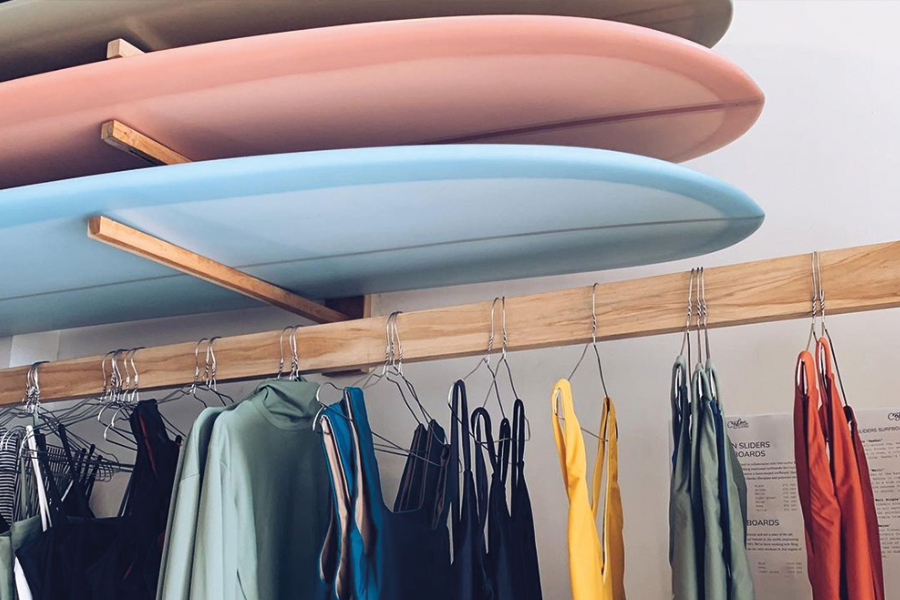 THE SHOPS
In Ahangama, head to Mukti for designer bikinis, clothing and jewellery, Hope® Market for pretty items made by local women designers and artisans and Olive Yu Studio for a beautiful selection of locally made, high quality brands.
Weligama's Ceylon Sliders is best shop to rent a good longboard from and check out Dylan's Surf Shop for all surf gear needs, from boards to reef booties, bikinis, zinc and more.

Café Ceylon's shop has a variety of local brands to get a new bikini, cute postcard or cosmetics from. For souvenirs shopping head to Kumbalgama Street Market for clay and cane items and lovely crafted home décor.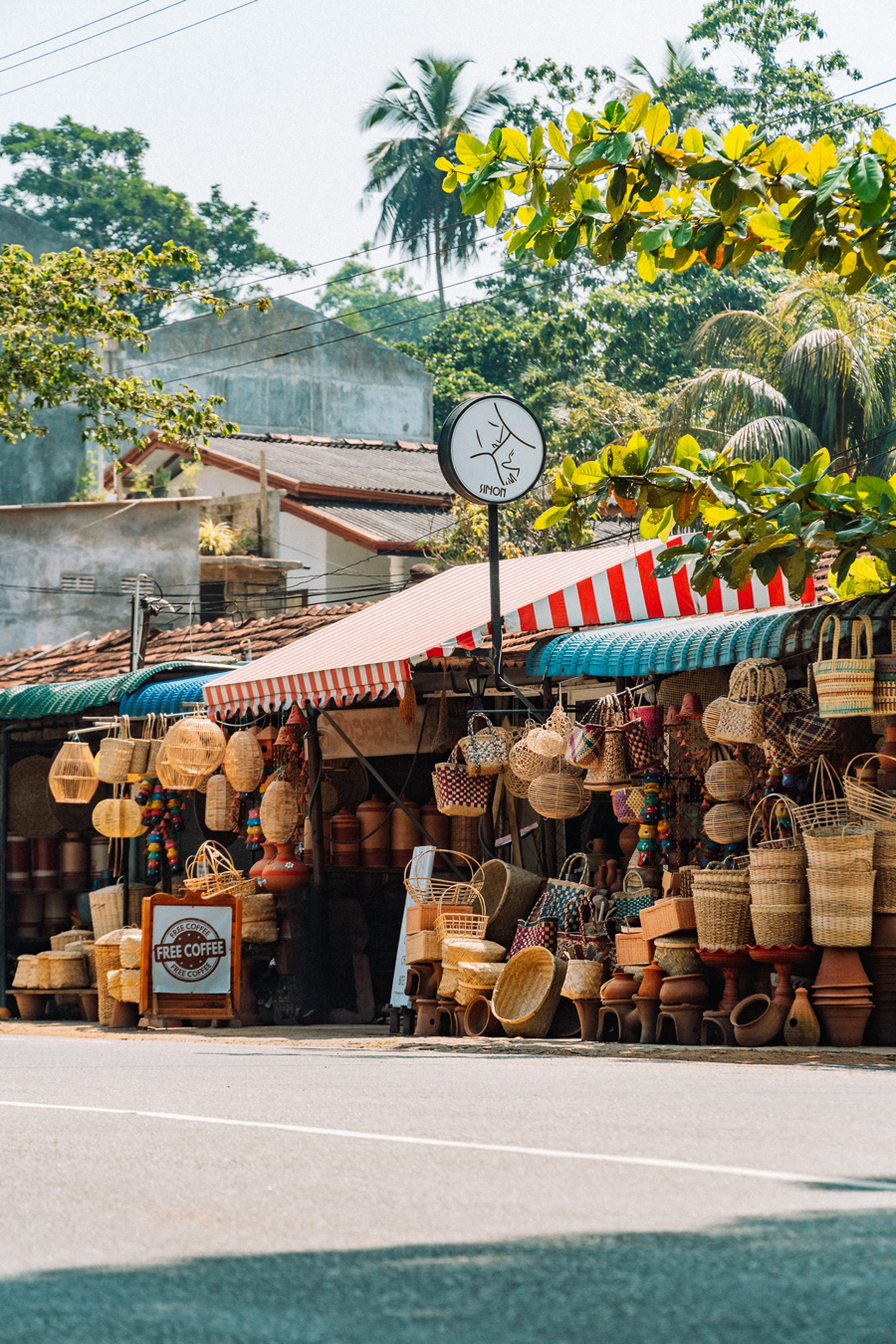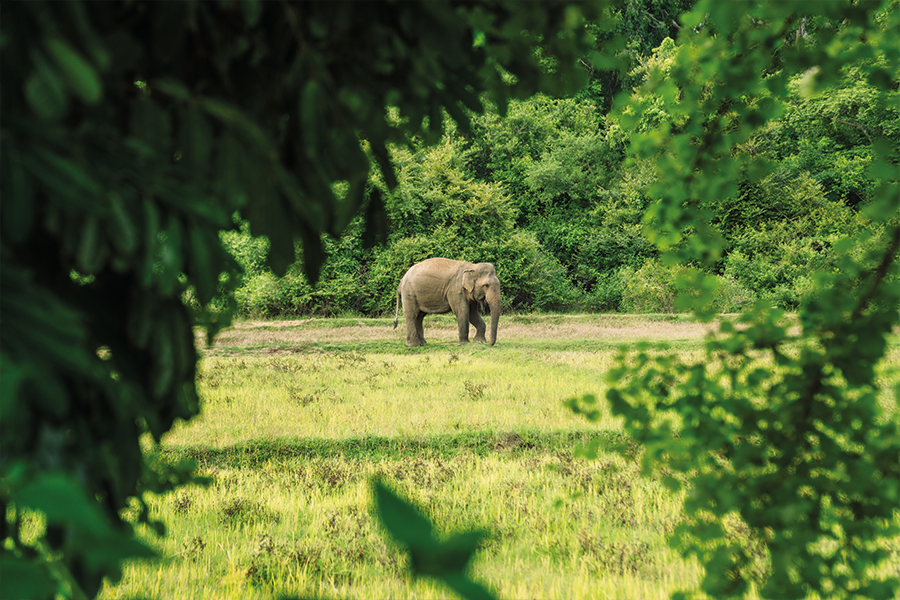 MUST DOS AWAY FROM THE SURF
Whether you want to chill or go on an adventure, Sri Lanka has got something for you beyond its beautiful coastline. Away from the surf, treat yourself to a deep-tissue massage and treatment at Secret Root SPA, yoga at CampPoe or explore the fascinating Buddhist temple Agrabodhi Raja Maha Viharaya.
For a big trip out, Galle Fort (UNESCO World Heritage Site) makes for a great day trip destination or going on a wildlife safari to Yala or Udawalawe National parks is one of the most unique experiences in Sri Lanka. Expect wild elephants, leopards, wild buffalos, crocodiles and more.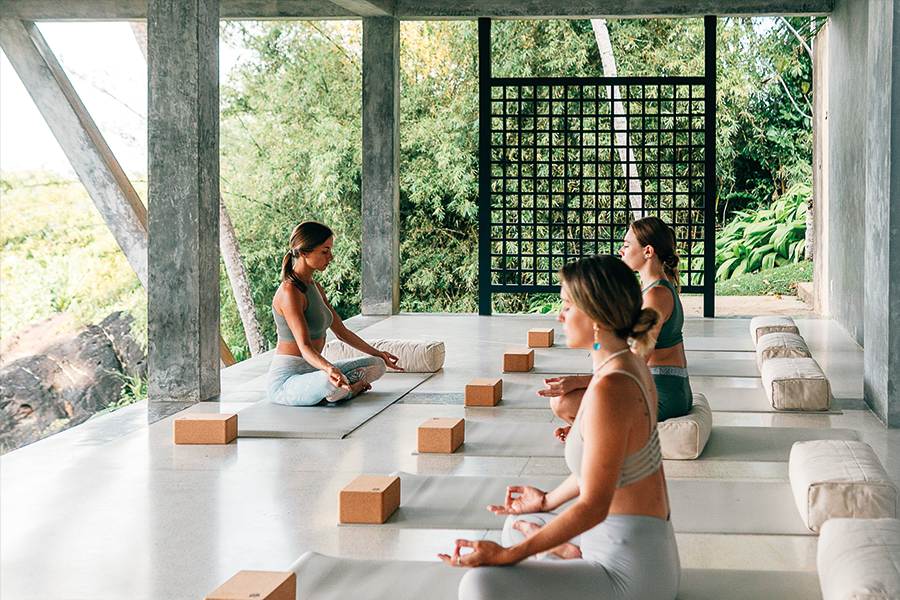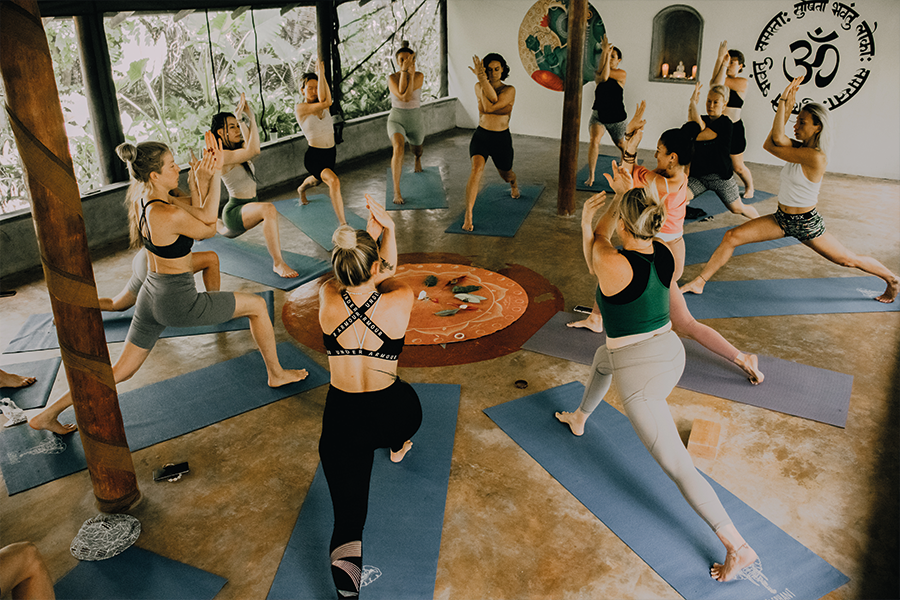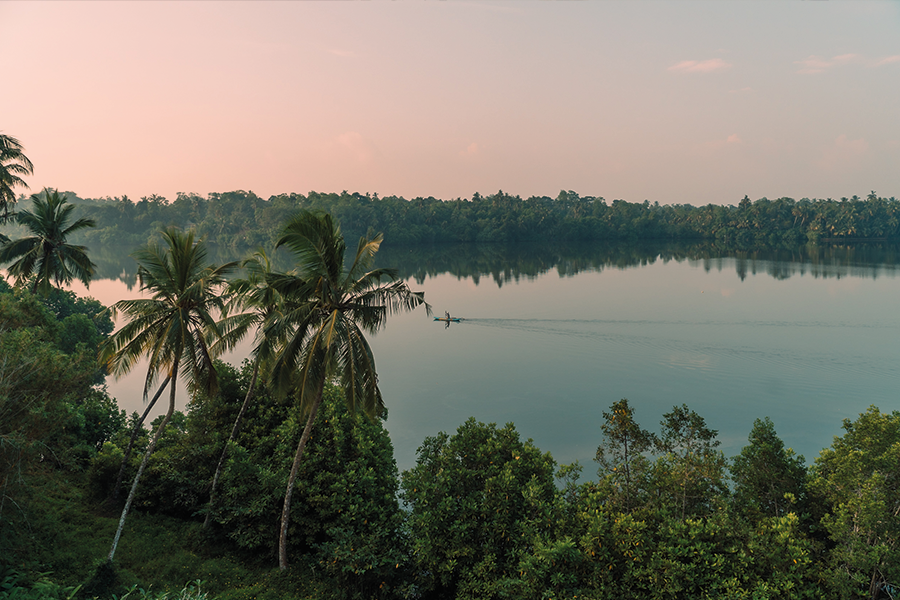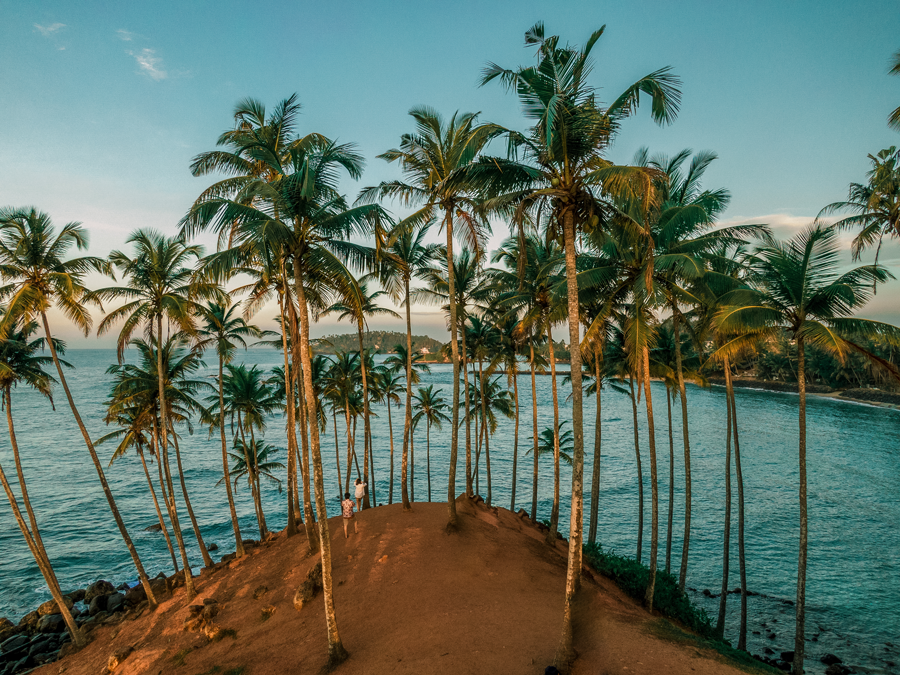 For a hands-on activity take a Sri Lankan cooking class at Malabar Hill and there's even a co-work space at Hari Hari for those who are working on the go.
For party-goers the best parties in the area are The Doctor's House, Madiha on Wednesdays & Saturdays and Lamana, Ahangama on Thursdays.
Once you're surf'd out and heading home, consider donating surf gear and related items to one of the local surf schools or shops to support young unprivileged talent of the island. Every little helps and goes a long way in supporting the local communities.

This guide to Sri Lanka was written by Weligama based photographer and videographer Inna Rabotyagina.
Check out Inna's beautiful Sri Lankan shots here.