We love Mermaid's Coin artwork, it's made for surf girls wanting a bit of summer in their lives. "I create whimsical illustrations that evoke the coastal lifestyle," explains Hannah Katarski the creator of Mermaid's Coin and she's made a speed painting video for you to follow. So give it a go and hang some of your own gorgeous artwork on the wall.
Here Hannah talks about her artistic inspiration.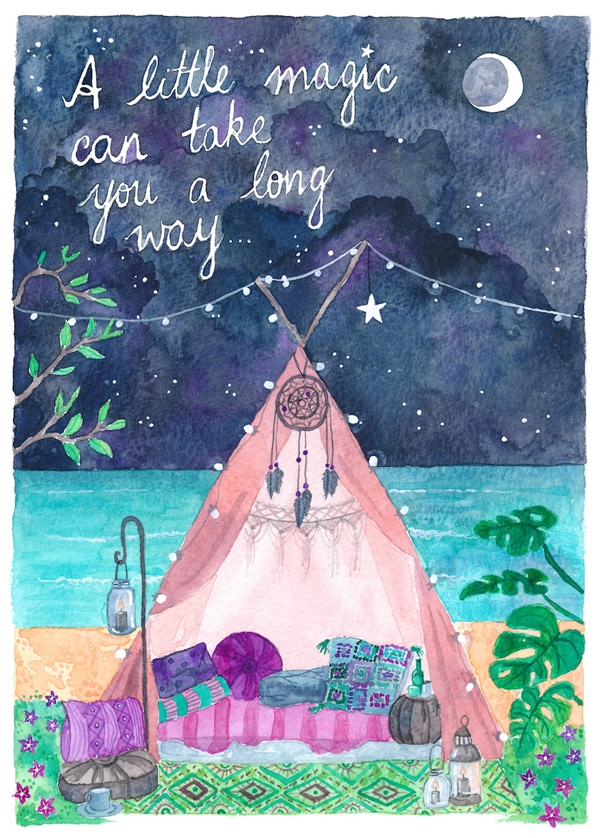 I have always been a maker, but I have not always been a surfer. I grew up in SW Western Australia and my dad, my uncle, my cousins, my grandfather are all surfers. I never got it. Then, at 25, I caught the stoke and I finally understood when I went on a weekend surf camp with my husband and some friends. It was around this time I started painting with watercolours. I now combine these two passions through my business, 'Mermaid's Coin'.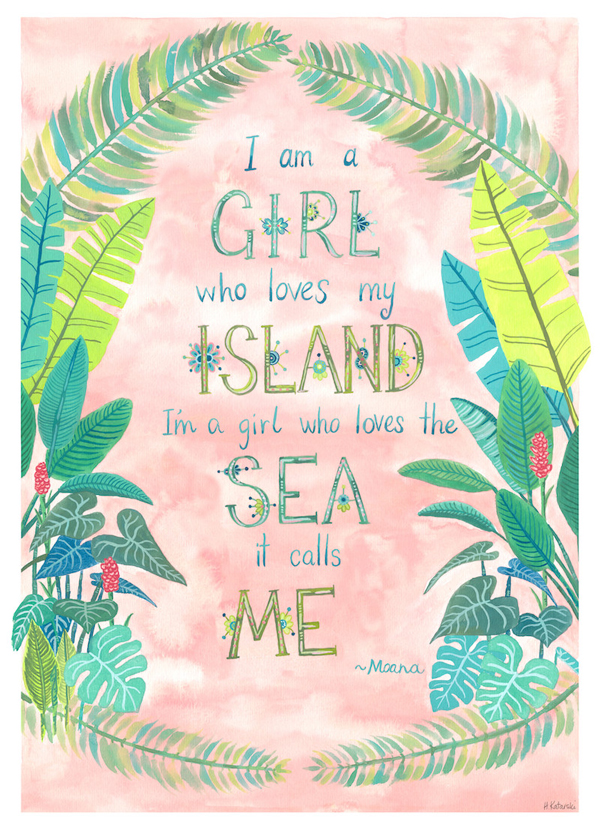 I create whimsical illustrations that evoke the coastal lifestyle. I sell my artwork via my Etsy store, artisan markets and local & international stockists. I also find huge satisfaction through teaching in person and online via Skillshare. I try to balance my creative business with the business of raising two small humans, working part-time, herding cats, and getting into the waves when the swell is up. Surfing has taken me on adventures all over the world, from the Maldives, to Lombok, Biarritz, Bali, California, Hawaii (twice!) and up the east and west coasts of Australia. It has also introduced me to the best crew of surfer girls to share these adventures with.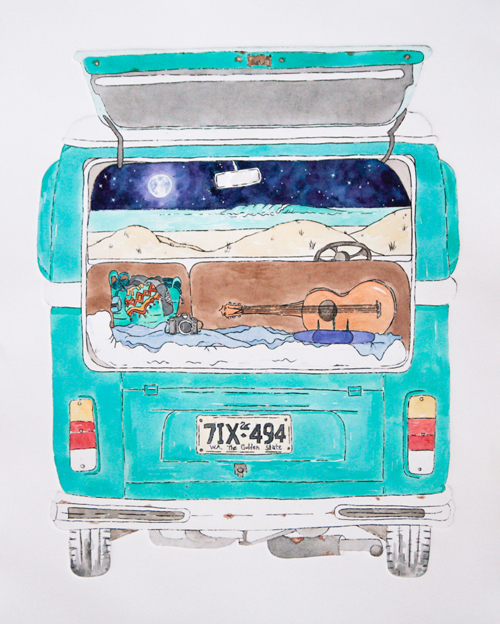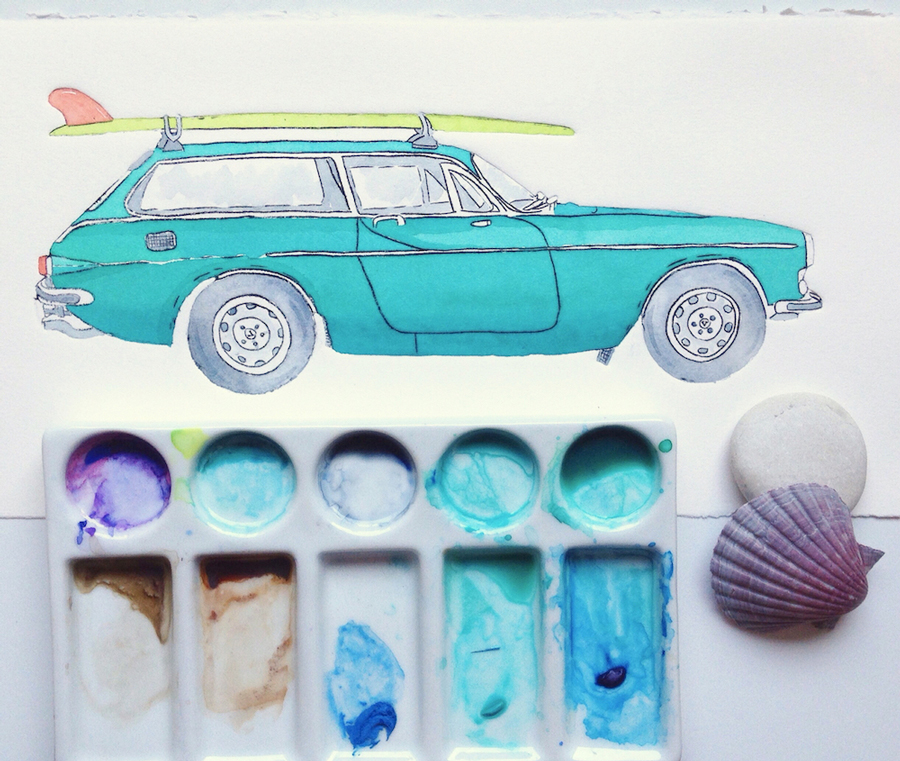 My style has evolved since I first began painting, but some things remain the same; my love of turquoise and my attention to detail. Mermaid's Coin is made for the surfer girls, surfers at heart, those decking out a beach house, or just wanting a little bit of summer to hang on their wall.