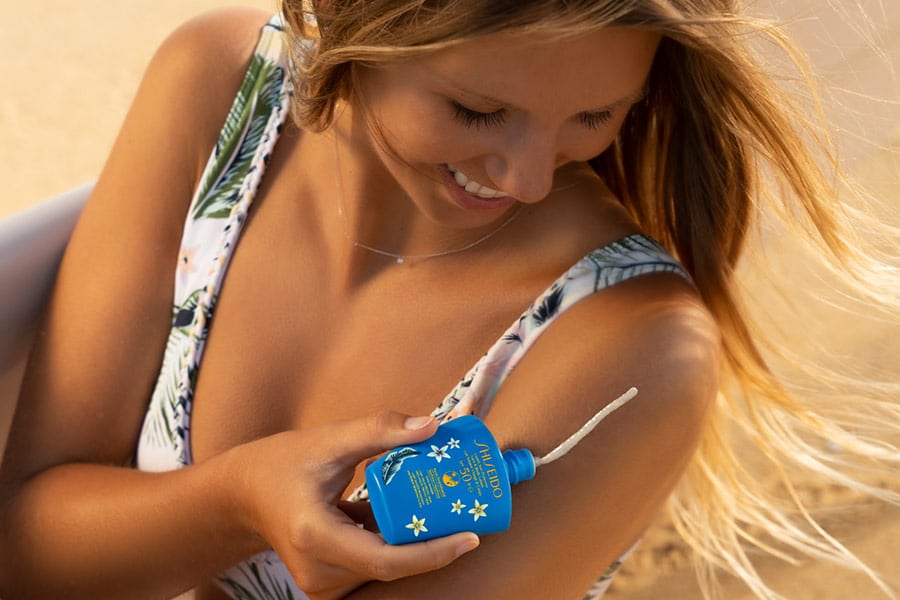 Since 1990, ROXY has empowered women to feel confident in the water and in boardriding sports. Because surfing means being faced with harsh sun rays bouncing off salty waves, ROXY is proud to team up with centennial Japanese beauty brand Shiseido to bring to surfers and beach lovers in Europe a line of suncare products that will help you care for the skin you are in.
ENJOY THE WAVES & SUN WHILE CARING FOR YOUR SKIN
As international sports and cosmetics brands, it came as an obvious decision for ROXY and Shiseido to celebrate beauty care for summer. Sharing common values such as femininity, authenticity, natural beauty and confidence, we have created the perfect on-the-go suncare kits to enjoy summer. 
 "We looked in ROXY's archives, and reinterpreted various elements from different prints to create a new modern twist on ROXY classics. Pastels were something the team and I were really feeling strongly about, and thought it was a great way to infuse freshness into the print. ROXY is known for our tropical floral prints, so it made sense to use tropical floral elements for the partnership. For the Shiseido x ROXY collaboration, this print visually captured and communicated the story we want to tell : Fresh, youthful, and fun." Stephanie MICCI, ROXY Global Creative and design Director
"Right from the start, ROXY has shared strong values with Shiseido, such as the commitment to protecting oceans and showcasing women. We are therefore pleased to be able to combine our know-how with Shiseido's centenarian experience to launch a collection which exalts the simplicity of time spent with the ocean. " Emilie SOUVRAS, Global General Manager, ROXY.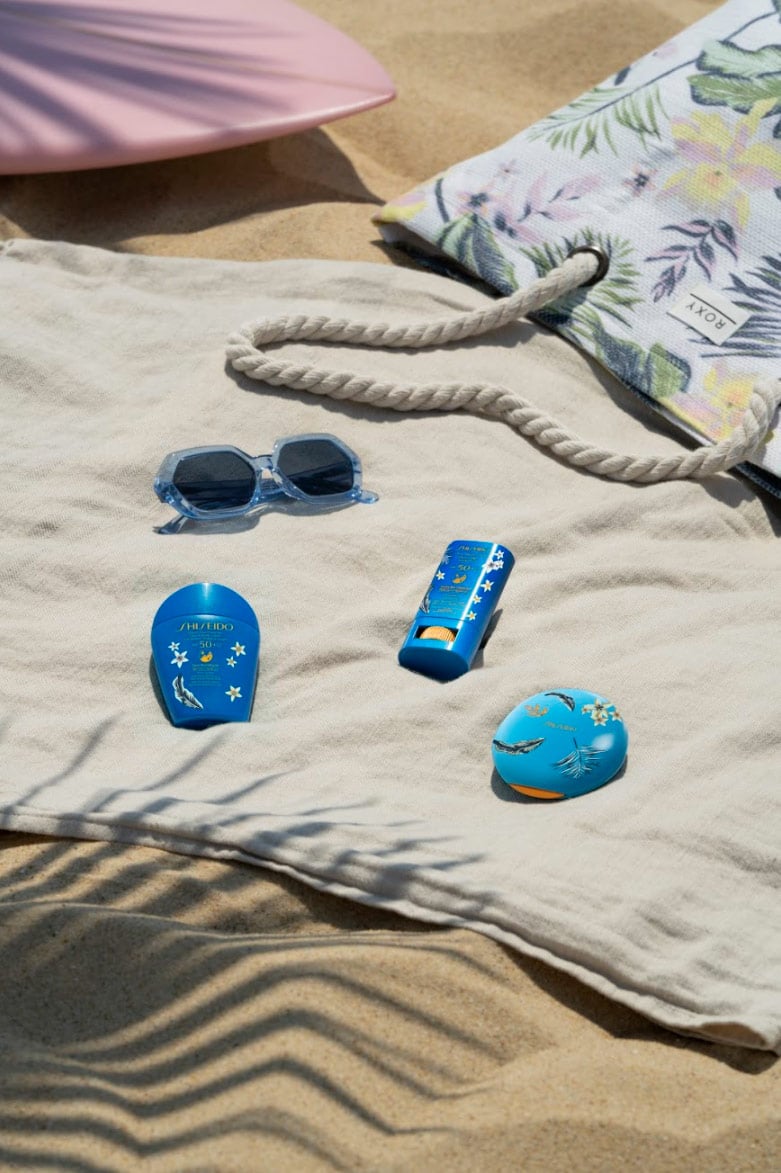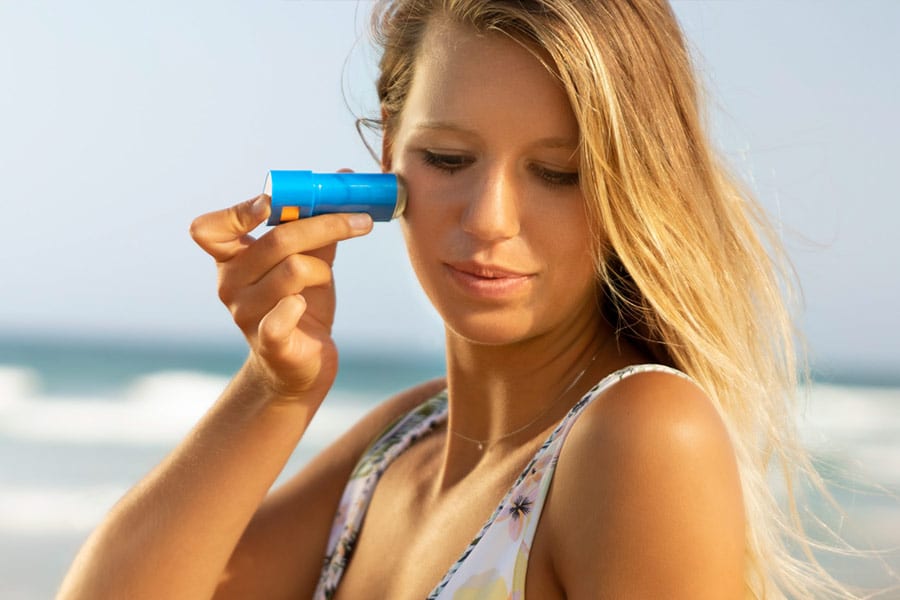 To embody this partnership, ROXY & Shiseido chose Zoé Grospiron, a young ROXY longboarder from France, who reflects the beauty of surfing through her elegance and authenticity. 
"As a lover of both the ocean and protecting my skin from the sun, I am happy to introduce the very first Shiseido x ROXY suncare collection. In both Shiseido & ROXY, I share the common values of authenticity, harmony with nature and their vision of femininity" Zoé Grospiron 
A KIT FILLED WITH YOUR SUMMER ESSENTIALS
From the Clear Suncare Stick SPF 50+, Expert Sun protector Face & Body Lotion SPF 50+ and the UV Protective Compact Foundation SPF 30+ to the After Sun Emulsion, the Shiseido x ROXY kits have all you need to enjoy the sun in a summery case decorated with the surf brand's distinctive tropical patterns.
Whether you're sunbathing or surfing the waves, the Shiseido suncare products never let you down thanks to their SynchroShield technology, which boosts their protective shield upon contact with sweat, water or heat. Its exclusive technology ensures strong water-resistance which helps to minimize the dilution of filters in water.