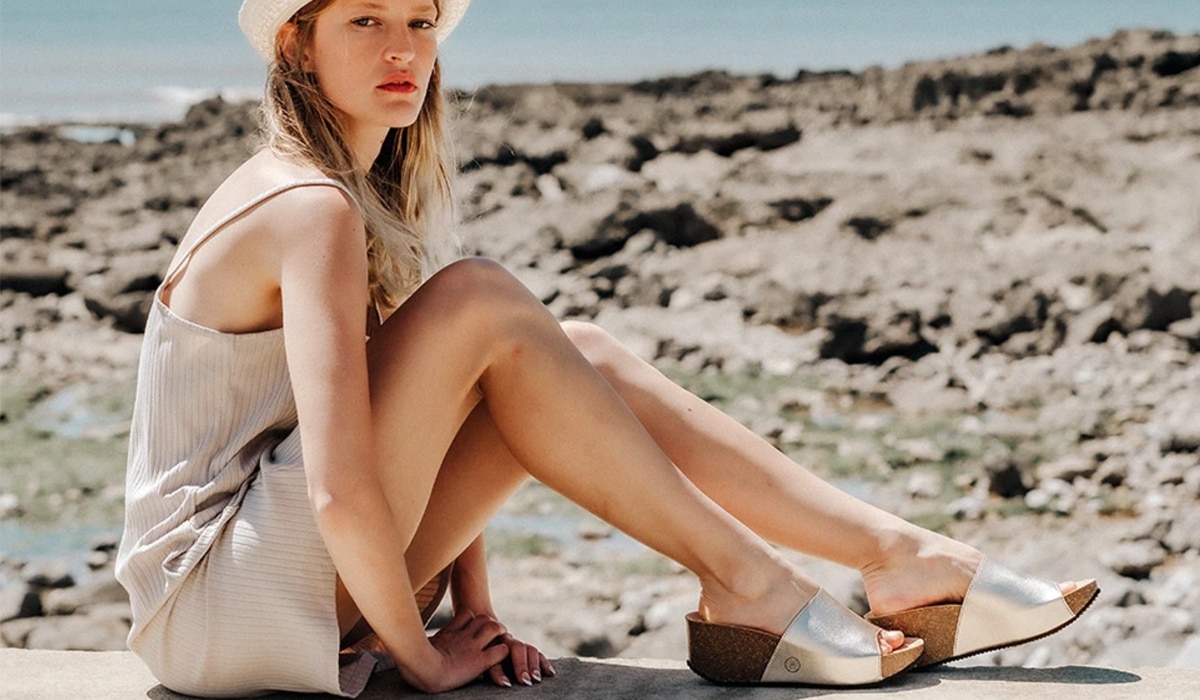 As staycation summer 2021 kicks off across the UK this month the new Beach Ath. collection of vegan sandals offers a bright and easy-to-wear range. Aimed at those looking for alternatives to leather and animal by-products the collection is also for anyone just looking for some really great sandals!
Designed in the UK and made in Spain, the 2021 range includes everything from simple slides and gorgeous wedges to trendy 2-strap sandals in a range of classic colours, animal print and metallics, all in vegan friendly materials.

Little sister brand to slipper and loungewear brand Bedroom Athletics, Beach Ath. was born out of a love of the sea and a laid-back outdoor lifestyle.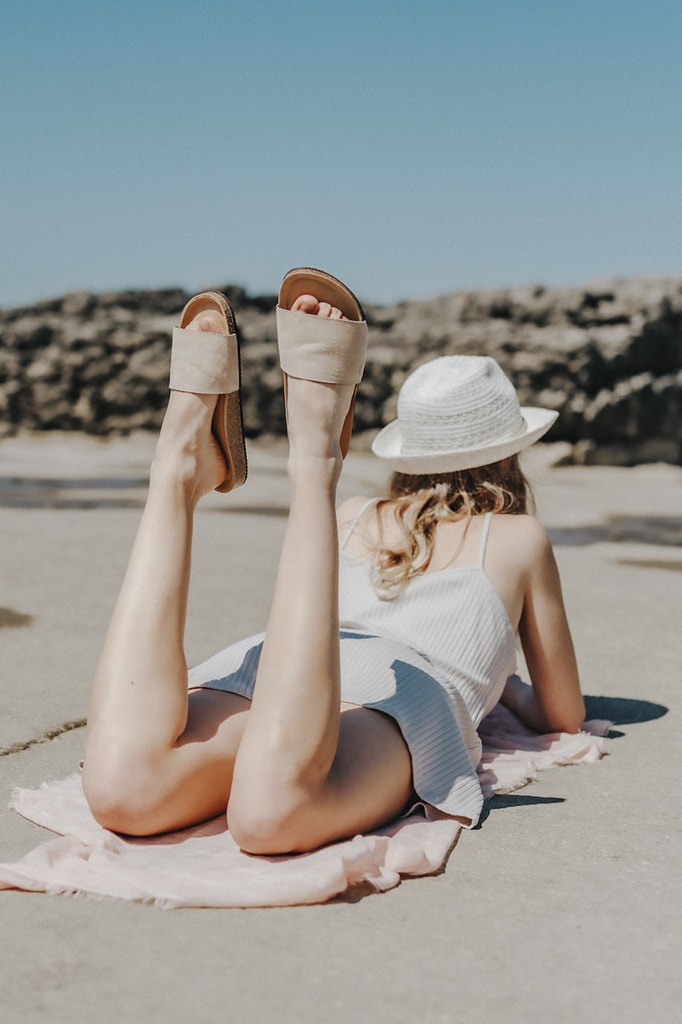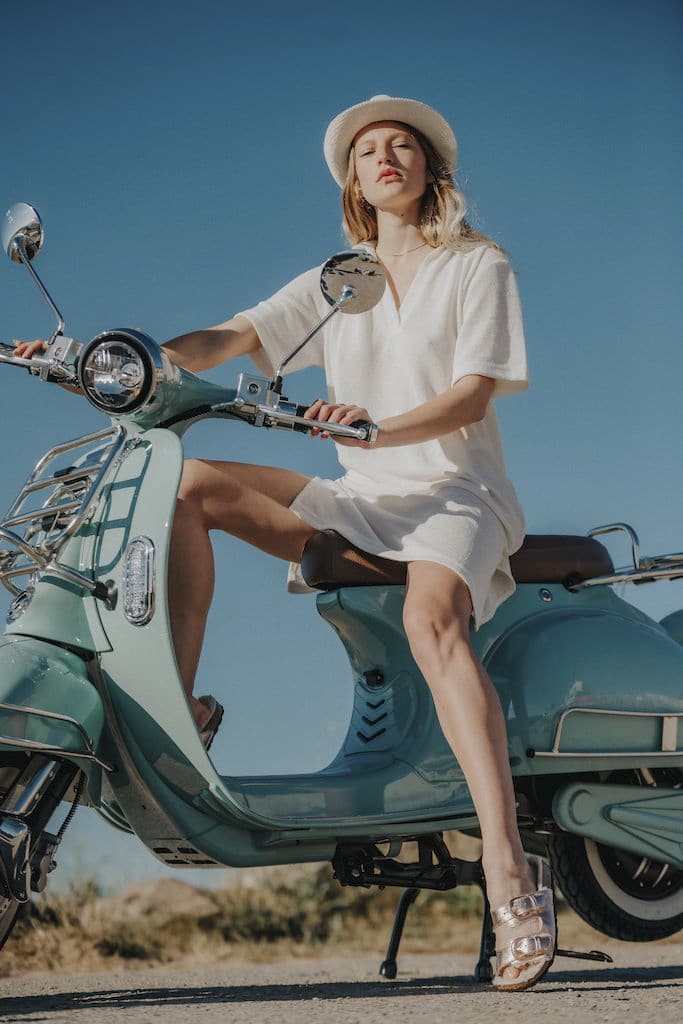 Vegan Friendly
According to the Vegan Society the number of vegans in the UK has increased by 445,428 people (40%) over the past 12 months with vegans and vegetarians set to make up a quarter of the British population in 2025.
Beach Ath. has designed a collection that reflects the easy styling and quality materials that big sister brand Bedroom Athletics has been synonymous with since 2007.
"We're always committed to comfort first across all of our footwear and loungewear ranges, alongside contemporary styling and the latest colour and print trends. These sandals really are for anyone looking for style and comfort in a sandal. We're really proud of this first collection, and the fact that all of the materials used are vegan friendly."

Across the range are leather-look and suede-look styles along with metallic effect options, classic colours and detailing, plus a super-cool zebra print crossover slider.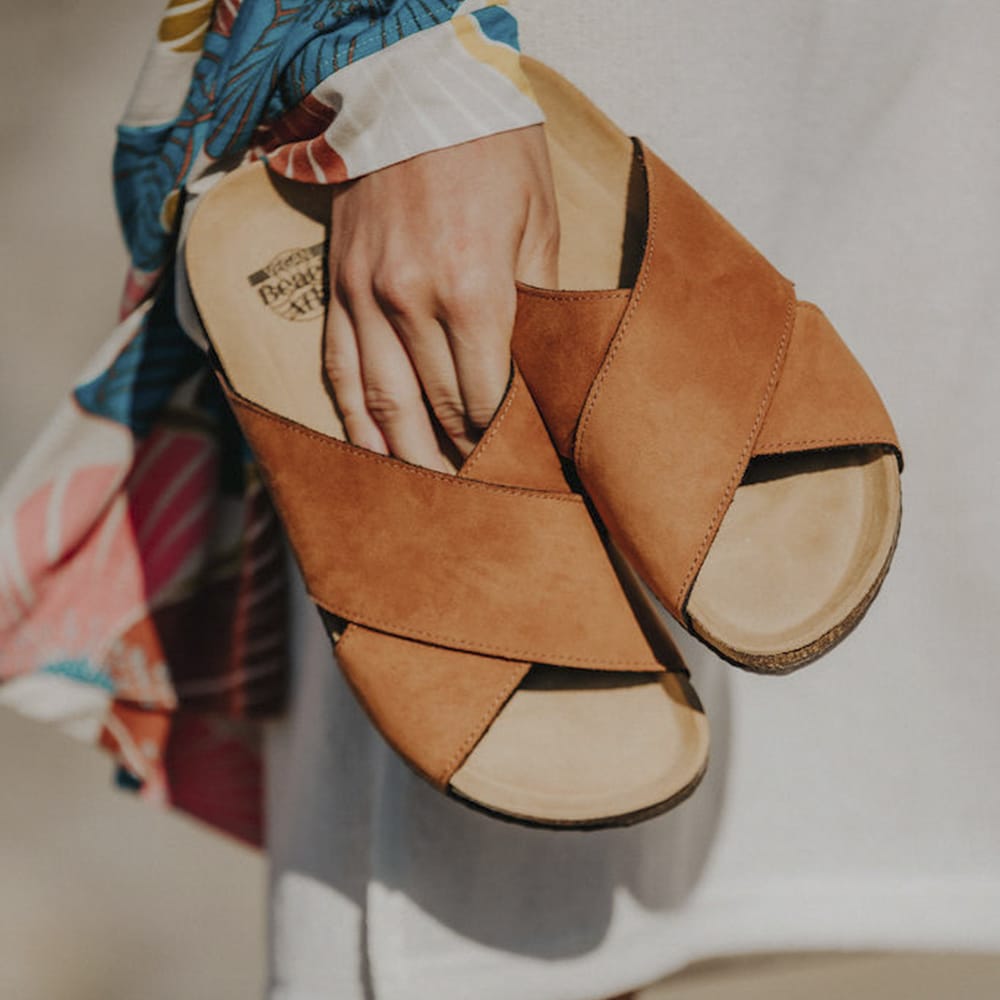 Calim
The Calim cross-over sandal provides extra support in a popular slide-on style. Two neutral colours, chestnut and black, are complimented with this season's popular zebra print. Great for the beach and equally stylish for the bar or café, the Calim is priced at £30.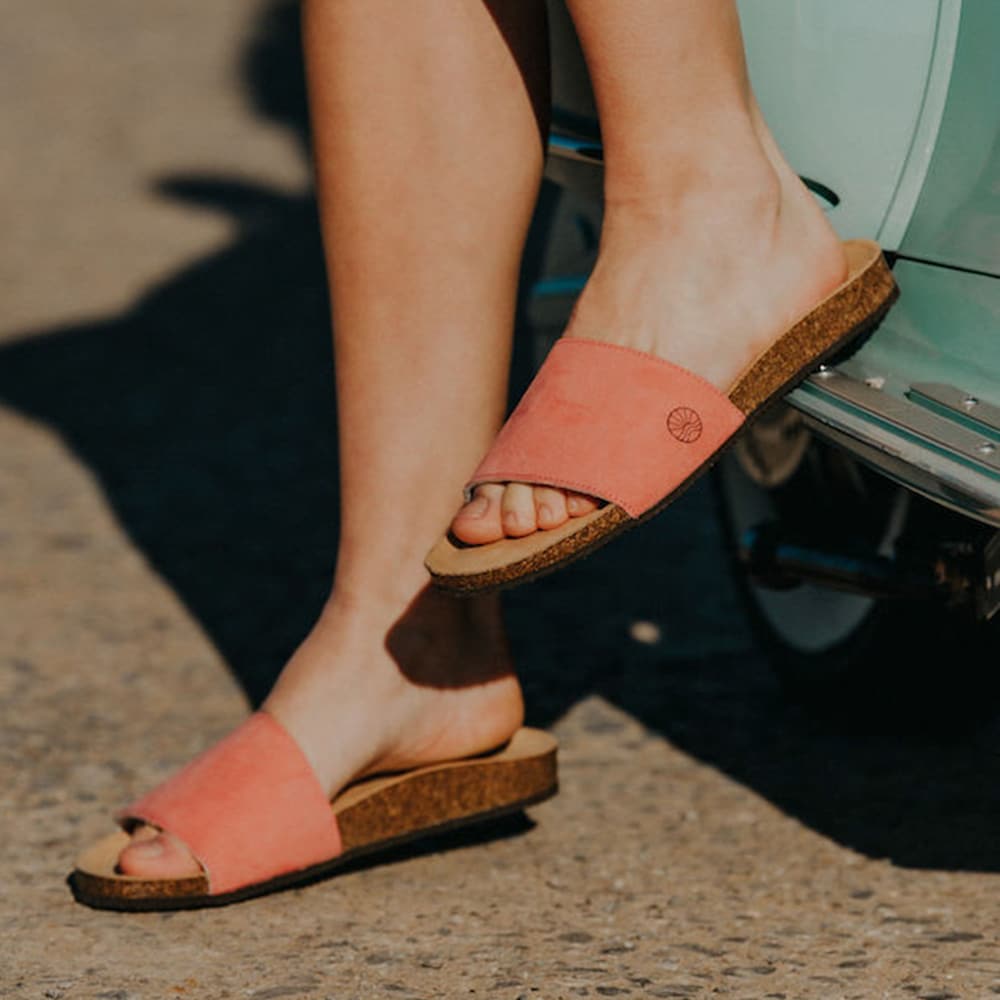 Candali
The Candali classic, easy wear, one-strap sliders are made with conscious comfort in mind. With a suede look upper and a low heel they're a great summer staple. Available in natural, black and salmon shades the Candali is priced at just £30.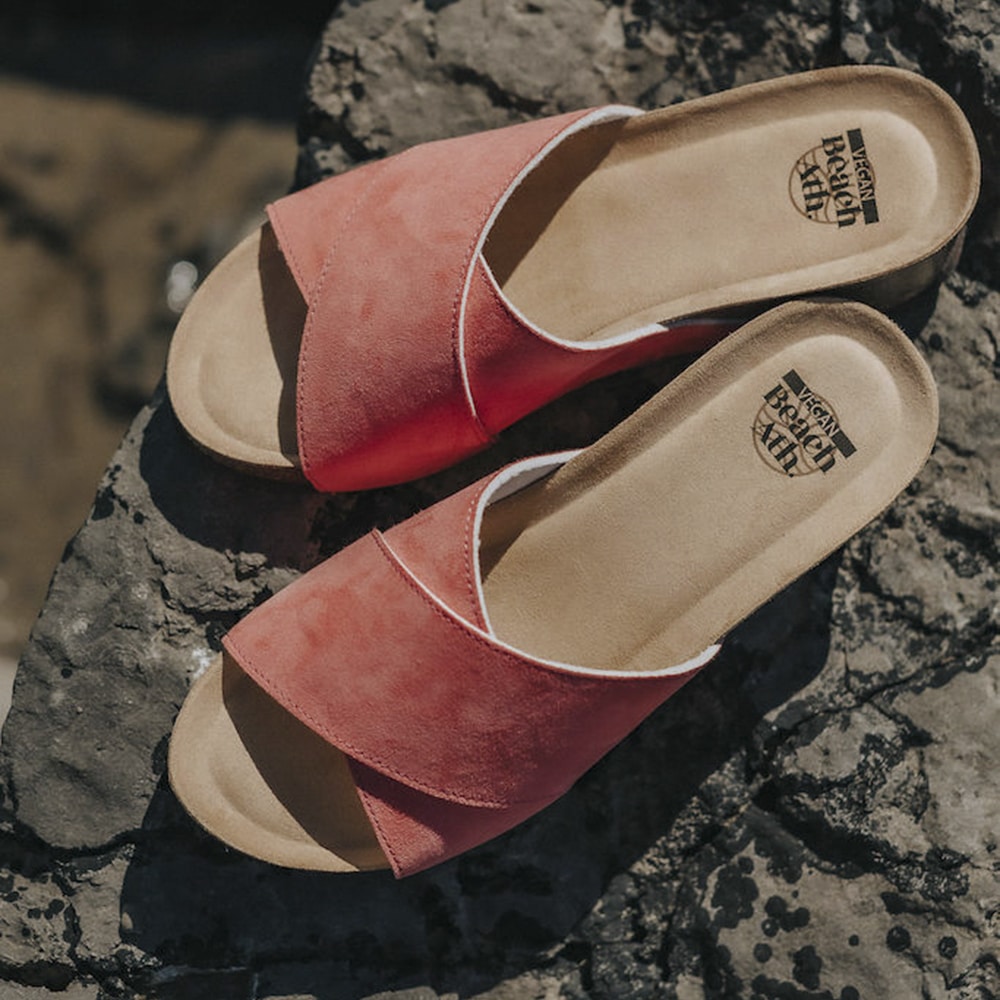 Inis
The Inis Wedge cross-over sandal is elegant style and comfort combined, great for casual summer wear or more formal styling. Available in suede look uppers in natural, black or salmon shades, it has a moulded EVA cork-look wedge sole. The Inis is priced at £40.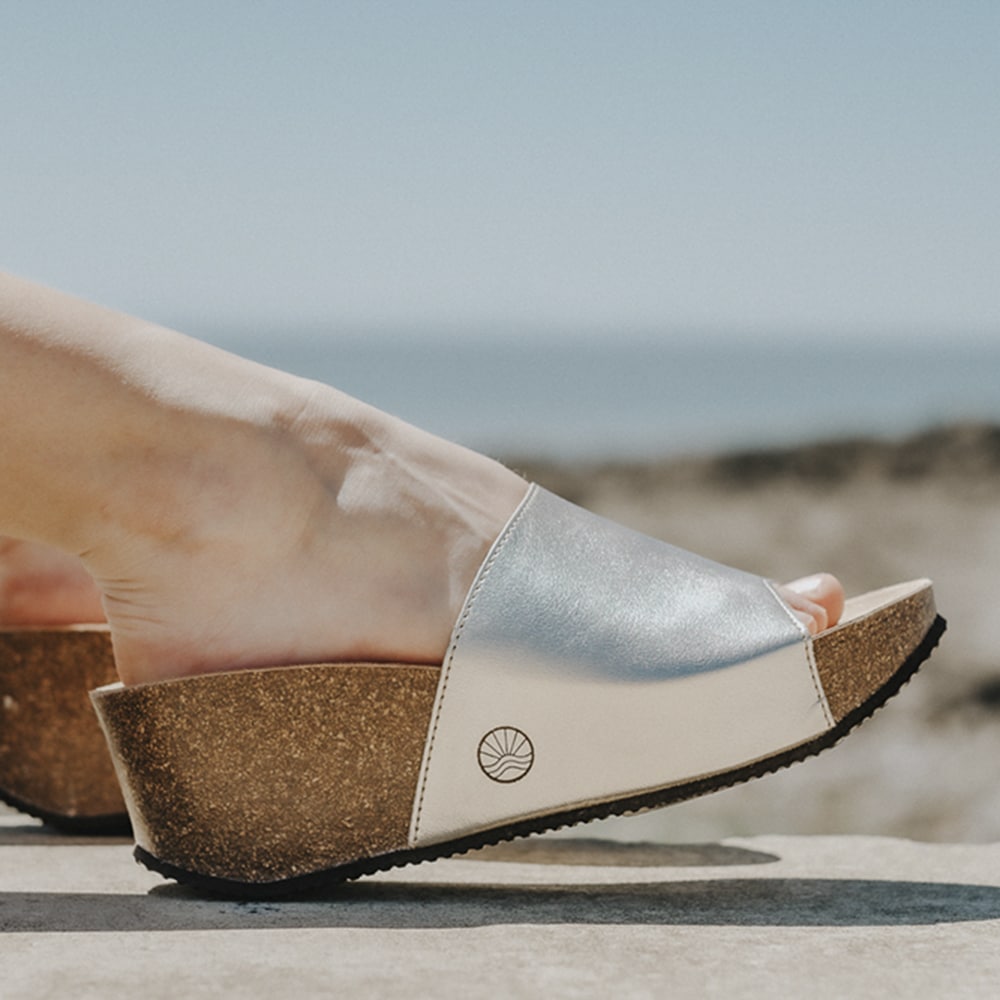 Inoro
Embracing the popular metallic trend this season, the Inoro wedge has all the style and comfort of the Inis but with a generous single bar strap. Available in three metallic shades – metallic silver, rose gold and metallic gold and a moulded EVA cork-look wedge the Inoro is priced at £40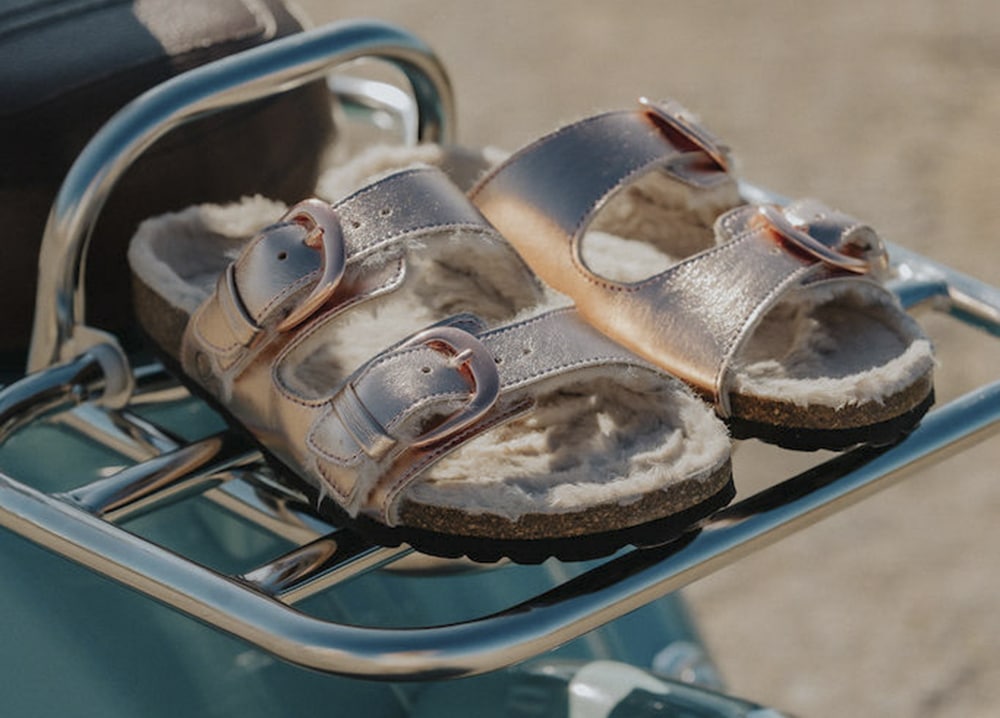 Calin
The 2-strap sandal style has become the wardrobe staple for 2021. This vegan version includes a super-soft faux fur lined footbed and comes in 3 contemporary metallic shades – metallic silver, rose gold and metallic gold and is priced at just £50

Each pair of sandals is available in sizes
3-8 and comes boxed in fully recyclable packaging, available now from bedroomathletics.com.