Ever inspired by the oceans, ROXY presents its latest POP Surf collection, an eco-fabricated range of products from swim to wetsuits, designed to offer high-level technical products from the quiet waters of the Mediterranean to the Hawaiian shore break.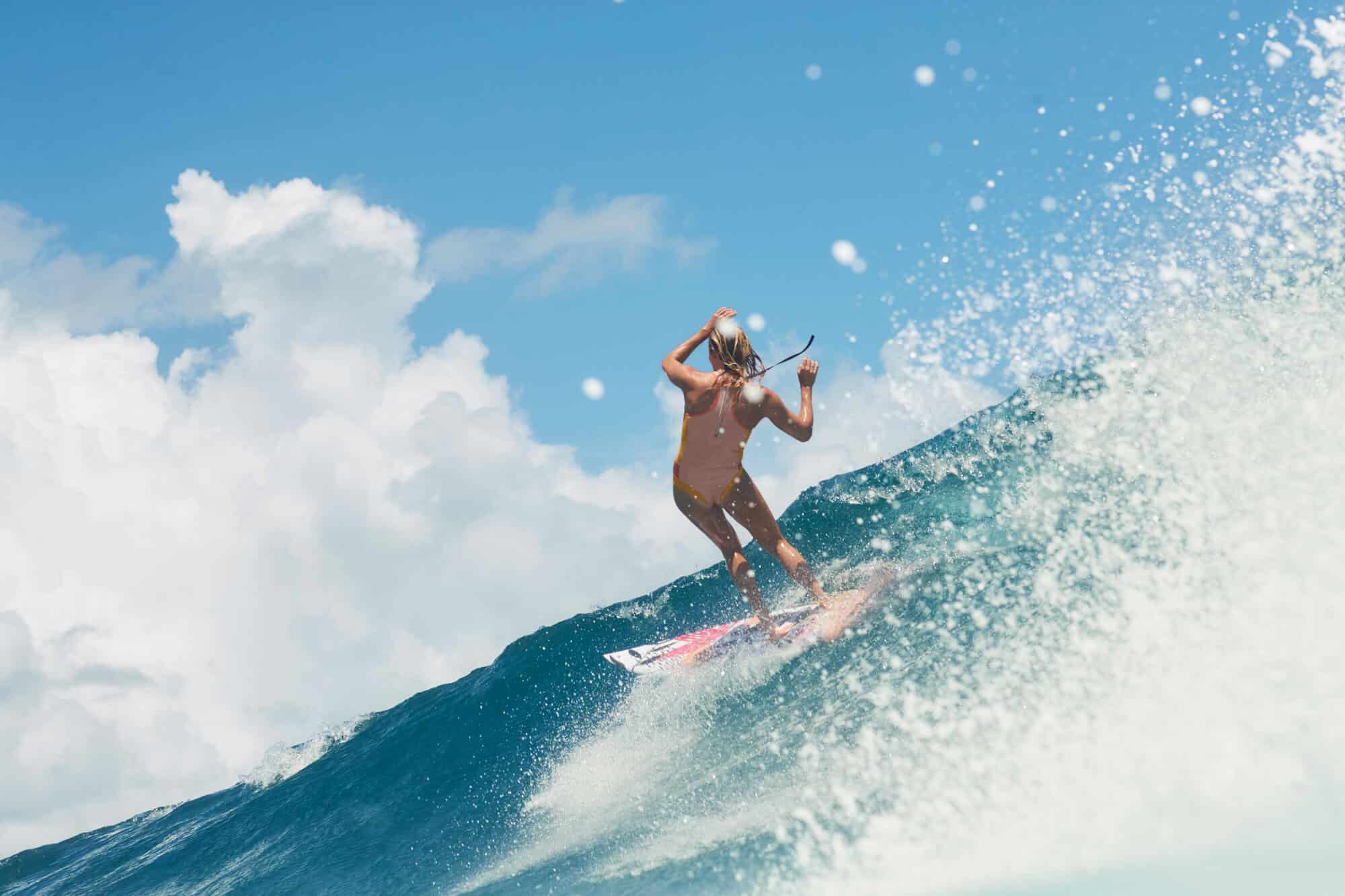 Style duality with sustainability at heart
Soft hues, tropical prints, athletic cuts… The new POP Surf collection ranges from vibrant designs to pastel tones, set in technical gear fit for a challenge. From bikinis and one-pieces to wetsuits, the collection is the perfect companion from the pool to the beach. And at the very heart of the collection, ROXY's sustainability efforts.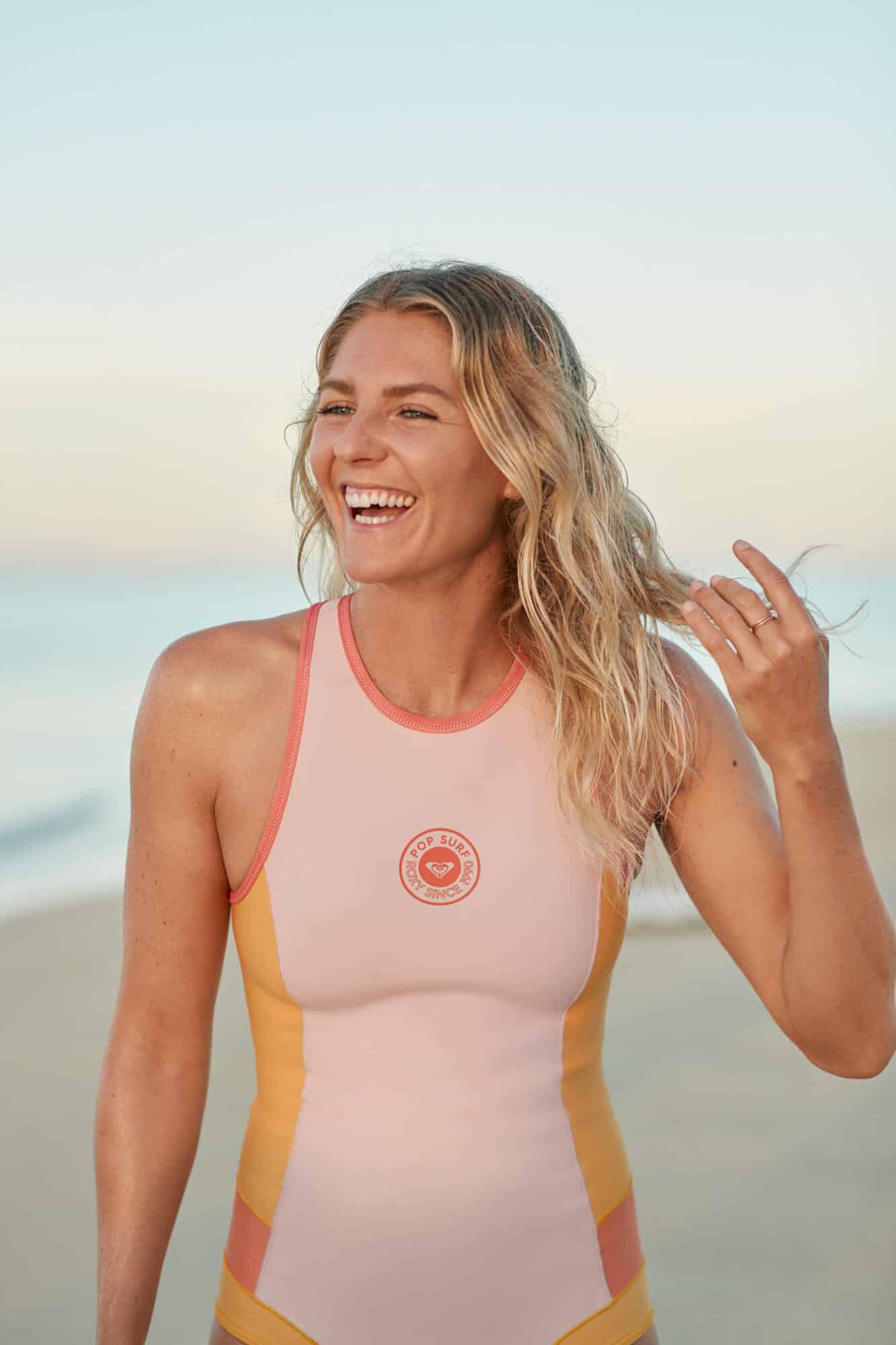 Nylon made from 100% regenerated polyamide in POP Surf swimwear, water-based glue, dope-dye yarn, neoprene made 100% from limestone and polyester made from recycled plastic bottles in the POP Surf wetsuits, production partners who take pride in sustainable and ethical efforts… The collection does not compromise.
What this truly means
• 600 grams of solvent / VOC eliminated per wetsuit
• 104L of water resources saved per kilogram of fabric
• 25 plastic bottles recycled per wetsuit
• A step in the right direction

A perfect ambassador
For the 3rd consecutive season, 7x World Champion Stephanie Gilmore will be the face of the POP Surf collection. The Australian ROXY Girl has long been an ambassador for sustainability, urging supporters and partners to take the next step to care for our planet. The POP Surf collection is performance-driven, stylish and sustainability-focused, a perfect reflection of the champion herself.  "We are surfers. ROXY's DNA is the ocean. Ocean health is one of the most important and urgent issues in our Earth's sustainability right now." – Stephanie Gilmore, 7 x World Champion.
Working together
The 2020 POP Surf collection is a proud partner of the Surfrider Foundation, an environmental not-for-profit organization that aims at defending the ocean and the coastline, waves in a sustainable manner.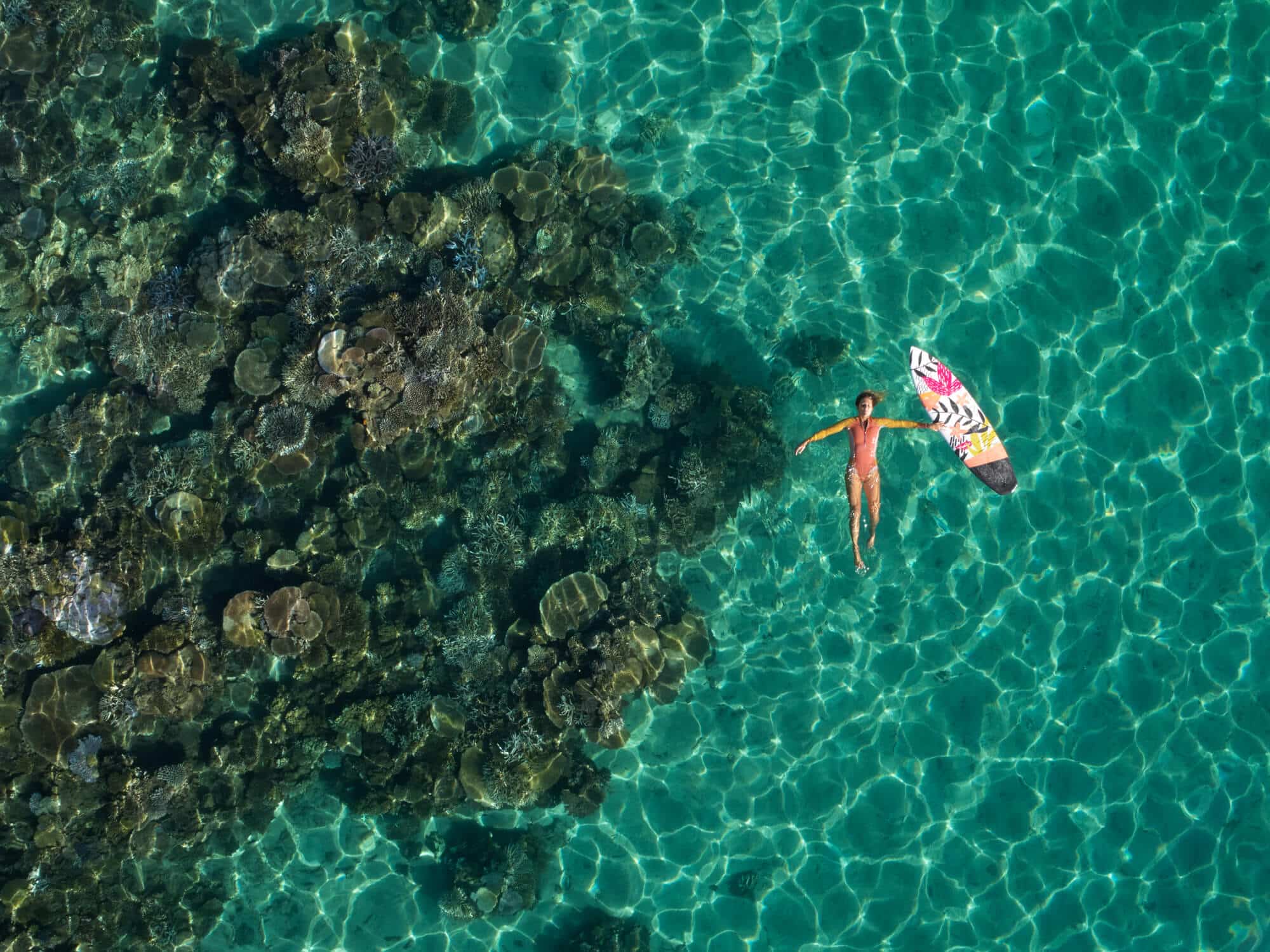 ABOUT ROXY
ROXY, a brand of Boardriders, Inc., has been empowering female pioneers since 1990. The first and only exclusively-female global action sports brand, ROXY specializes in the development and design of trend-leading, technically innovative lifestyle and performance wear inspired by the Mountain & the Wave. By creating first-of-its-kind products designed for surfing, winter sports, fitness and yoga & cultivating a breed of female pioneers who changed the course of sport, ROXY has empowered all women to challenge the status quo in every arena of their lives.
ABOUT STEPHANIE GILMORE
Stephanie has dominated women's professional surfing since she entered the scene in 2007 – winning a world title as a rookie and following with five titles in as many attempts – an accomplishment no other surfer, male or female, has achieved in the history of surfing.
Beyond her seven world titles, Stephanie has 32 elite World Tour victories. For her triumphs, Stephanie has also been awarded both the Laureus World Sports Award in 2010, considered the most prestigious award in action sports worldwide, and has received two ESPN ESPYs for Female Action Sports Person in 2011 and 2013.
ABOUT THE SURFRIDER FOUNDATION
The Surfrider Foundation is a worldwide not-for-profit organization dedicated to the protection and enjoyment of the world's ocean, waves and beaches through a powerful volunteer chapters network. It gathers a community of everyday people who passionately protect their playground. Since its creation in the 80's, Surfrider has raised awareness among thousands of citizens and had highly contributed to regulation enhancement regarding water quality, marine litter pollution and coastal planning.