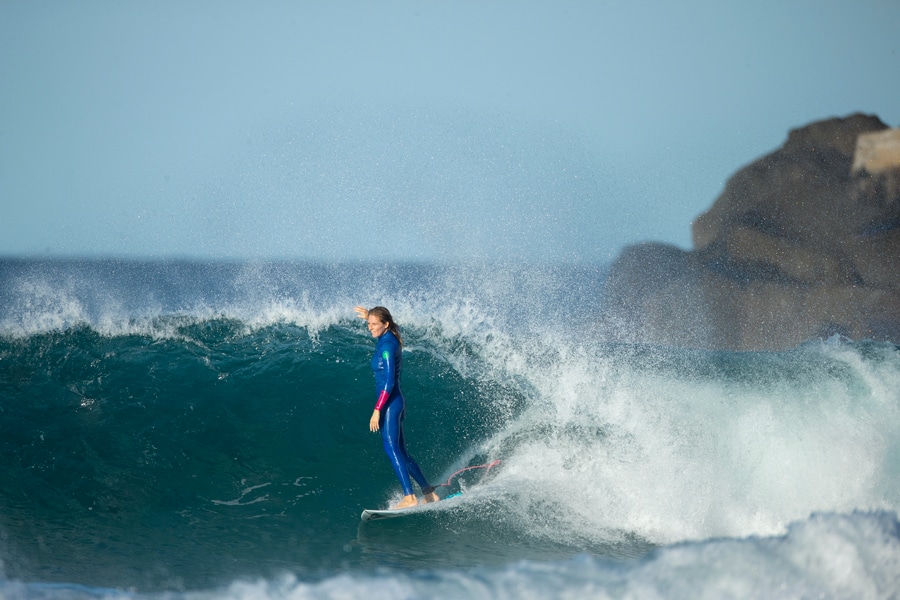 POP Surf is bold, unique and always fun – where electric cool meets sustainable functionality. Take it from 7 x Surf World Champion, Stephanie Gilmore: in POP Surf you can paddle out and ride waves with ease. And because every surfer knows that the ocean shape us and gives us strength, every style is made with eco-friendly practices and materials. The POP Surf collection is made for surfers with sustainability in their soul, and waves on their mind. Eco-friendly technologies and recycled fabrics make the wetsuits flexible and watertight.
Stephanie Gilmore is a sustainability steward, committed to the cause and her love of the ocean and embodies the elements of POP Surf. Stephanie is the core inspiration for this line, watch her video here 👇🏽
While sustainability was the core goal of this collection that didn't mean ROXY had to skimp on style or performance. Every ROXY swim and wetsuit is designed and created with the most updated technologies to ensuring you only the best of the best.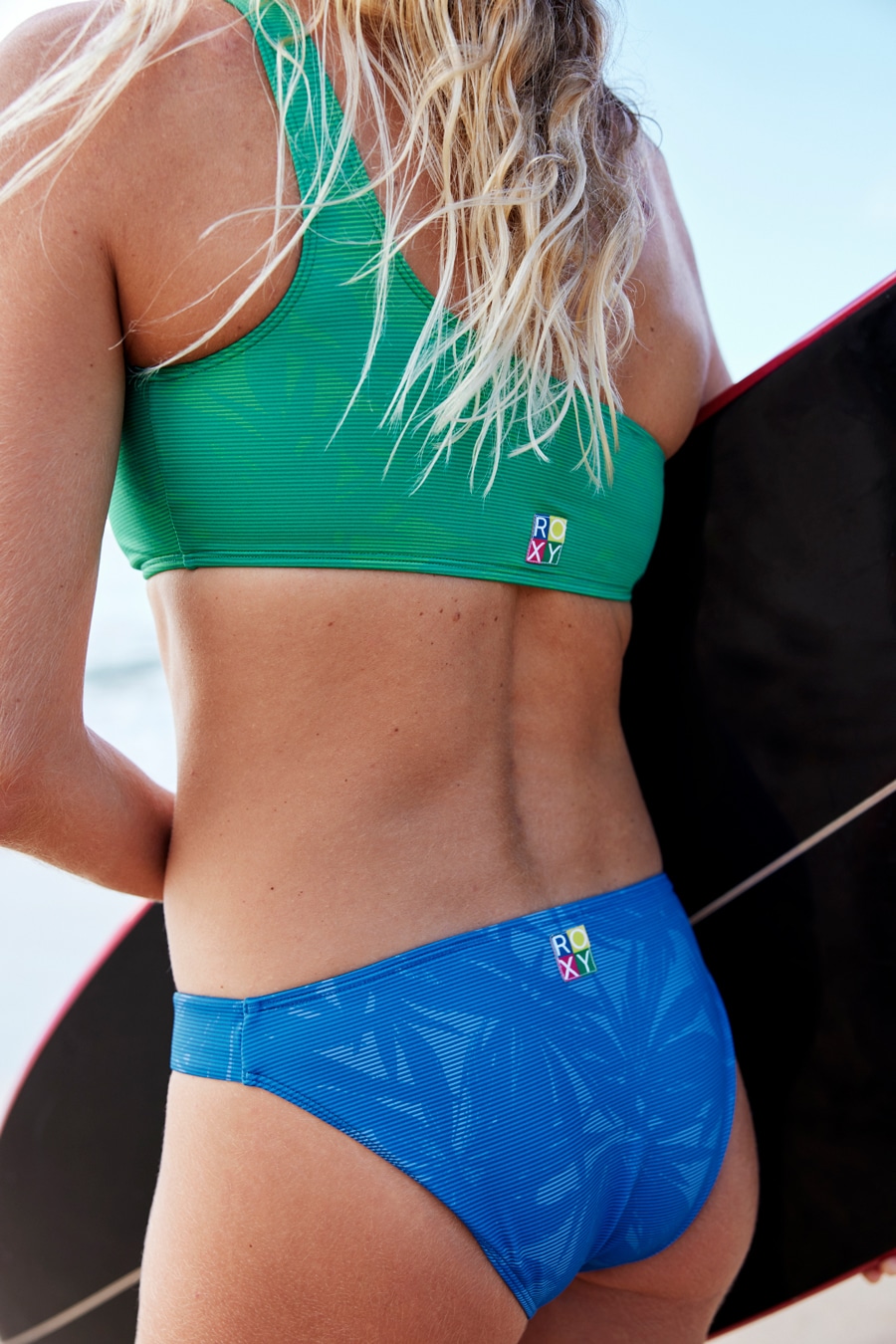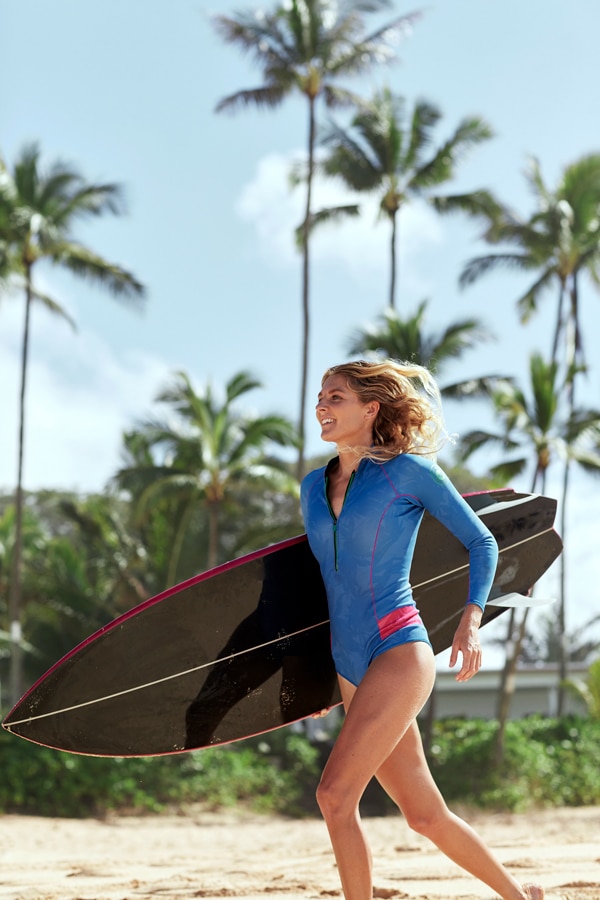 The 3/2mm POP Surf – Chest Zip Wetsuit for Women, this wetsuit is crammed full of eco-friendly technologies to keep you warm in the water. With its WarmFlight® thermal fleece lining and recycled external lining, you will be surfing sustainably through those colder waters. Also the POP Surf – Long Sleeve Cheeky Springsuit Eco-friendly technologies and recycled fabrics make this wetsuit flexible and watertight around the wrists and leg holes. The swimwear is made with recycled Fabric: High-performance VITA Xtra Life™ Lycra®, ultra-soft, recycled stretch fabric with UV, chlorine and sun-cream resistant properties.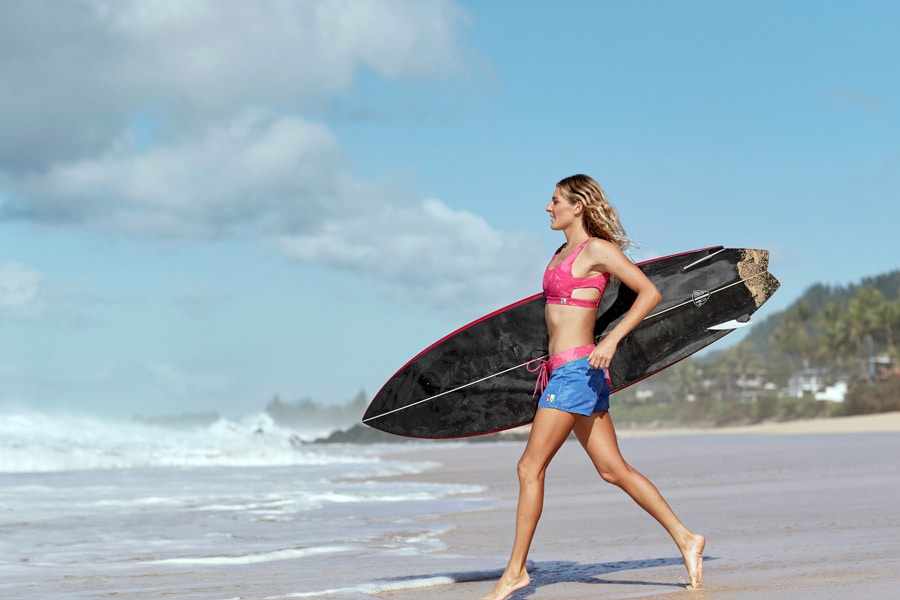 Styles are bold and unique: asymmetrical cuts are a shout-out to the 90's, while classic boardshorts are a throwback to the fun-loving 80's.