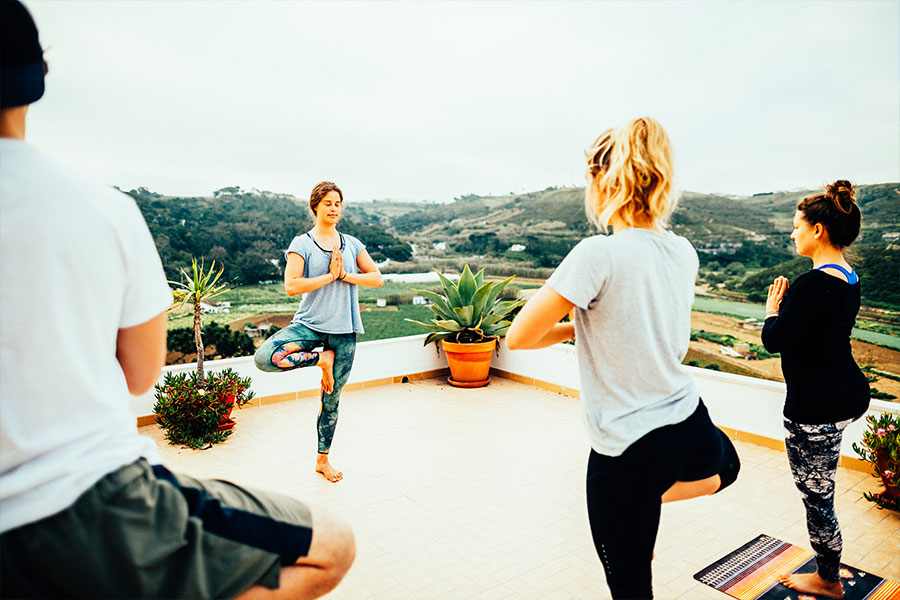 Head to one of Europe's top summer surf destinations for consistent and beautiful beach, reef and hollow point breaks. Whether a surf rookie or a pro, Ericeria has something for everyone and this beach front surf camp has you sorted when it comes to surf sessions, surf lessons, Portuguese culture and traditional villa accommodation. Let the sun, surf and village life soothe your soul in magical Portugal!
We spoke to the Rapturecamps team to find out more…..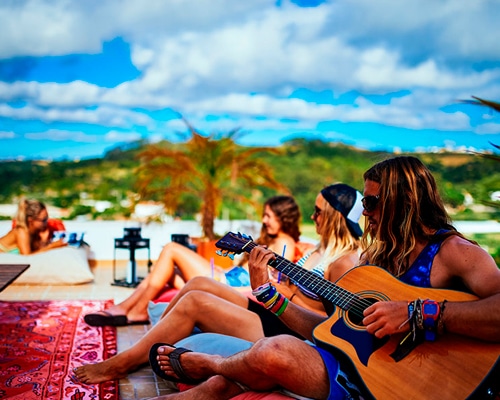 What are the accommodation options?
We offer a choice of accommodation – there's the surf camp which is a Portuguese style house right on Foz do Lizandro beach or there's three apartments next door for those who want to mix surf camp atmosphere but have their own space.
Is there surf for everyone?
There is something for everyone and all within a 10-minute drive. We offer beginner, intermediate and advanced lessons and our experienced surf instructors always choose the best beaches regarding wave size and conditions. There are beaches for beginners to learn on, perfect left and right-hand reef breaks for more experienced surfers and Ericeira's longest break, Ribeira d'llhas, which hosts two world surfing competitions a year. We also offer SUP lessons/rides.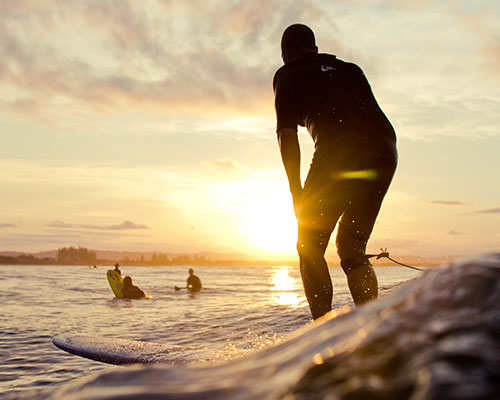 What is Ericeira like?
Ericeira is a delightful fishing village known throughout Europe as one of the best spots for year-round surfing. The majority of Portuguese professional surfers come from Ericeira, due to its high quality and consistent waves. The village is known for its tasty fresh fish and also for being the 1st European Surf Reserve. Expect friendly locals and hospitable surf scene.
What's your USP?
Definitely our location and the food. We are located just two minutes away from Lizandro beach, doesn't get any closer than that. We are also well known for the great food we offer here in the camp, everything is freshly cooked every day with local ingredients.
What does a typical day with Rapturecamps Portugal look like?
Start the day by taking in the beautiful valley views whilst enjoying the generous breakfast buffet which includes lots of fruits, muesli, bread, etc. Then after a surf, relax on the beach or head into the delightful fishing village of Ericeira for some great Portuguese food. In the evening you can enjoy the tasty dinner in the camp and watch the sunset directly from our front porch.