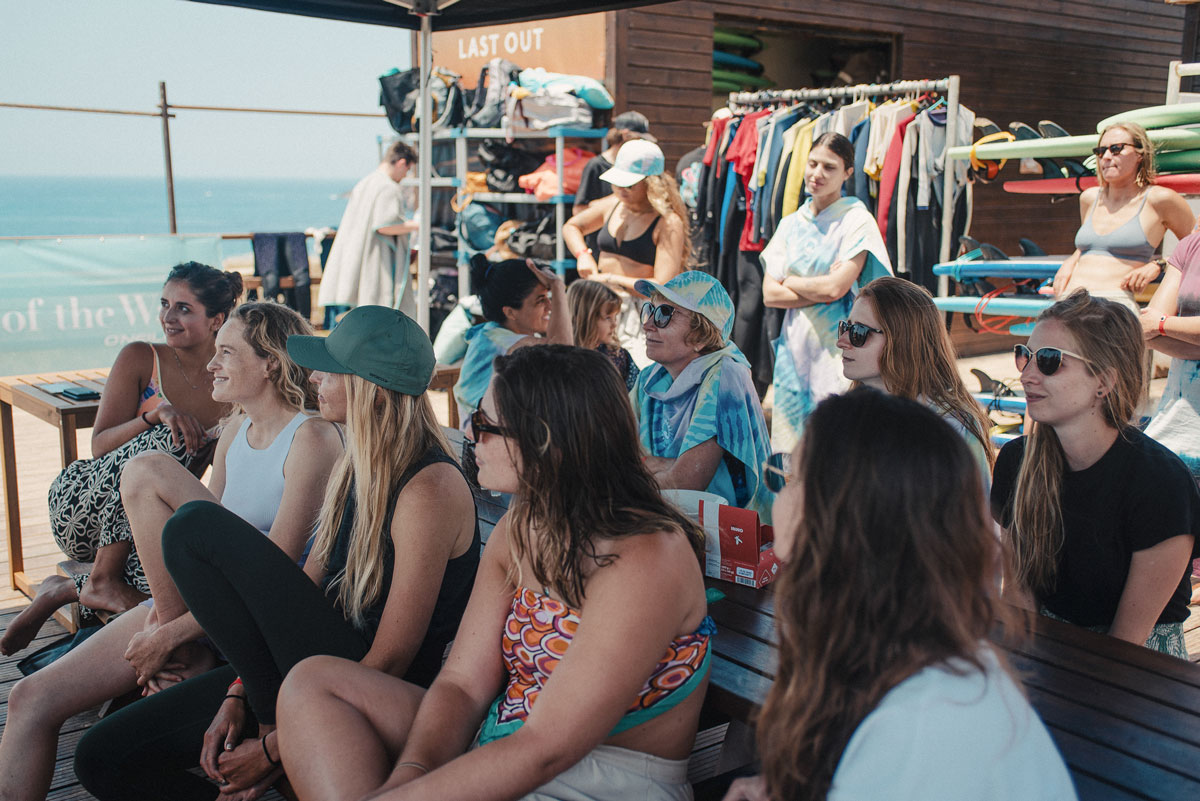 Good surf and good vibes for the first O'Neill's Women of the Wave event held in Portugal last week with Amado Surf Camp.
O'Neill team riders Violeta Sanchez and Charlotte Van Berkum were on hand to join the attendees in the water and give some advice to the beginner surfers during a Q&A session. A good day was had by all!
After the event we got some useful tips from the Violeta and Charlotte on confidence, pop ups and bottom turns. So if you want to improve your surfing, read on.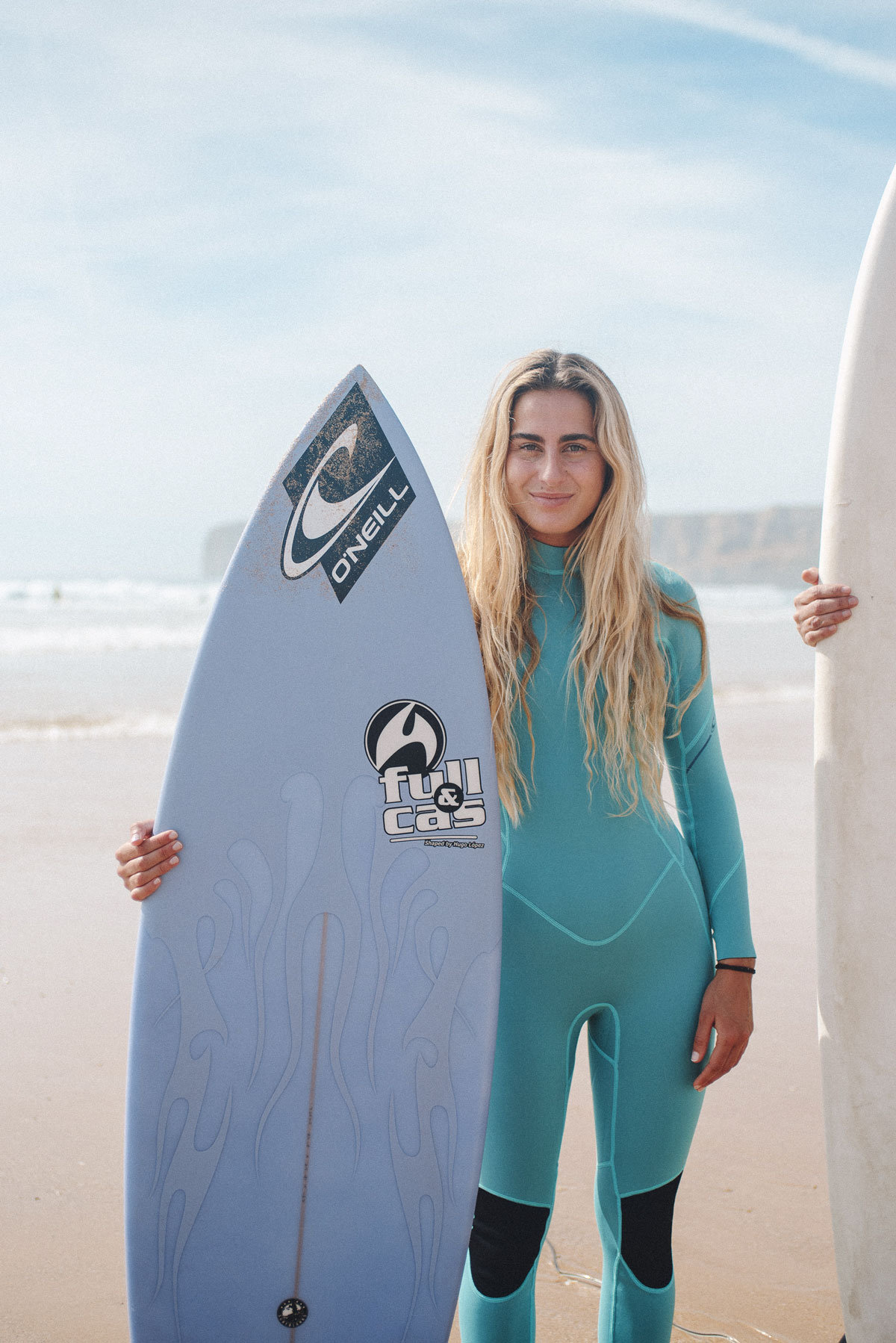 I'm extra stoked to be part of this amazing team. I can say that a dream came true for me as since I am a kid I have things clear and my dream was to be a professional surfer traveling around the world being sponsored by a cool brand as O'Neill is. So I'm more than happy having this opportunity and sometimes I have to stop and say, "wow, I achieved my dream!".
Violeta Sanchez
Confidence:
Violeta, where did you learn to surf and how long was if before you felt confident surfing?
I started surfing when I was just five years old but it was actually at the age of 10 when I started feeling confident.
How does being surf fit help your surfing?
Surfing is a very intense sport as you always have to be paddling and moving when you are in the water. If you are fit, you feel less tired during the surfing session and makes you get the most out of your surf skills.
What are your five top tips for feeling confident when you're surfing?
To stay fit, to be conscious of what your limits are, to remember previous surfing sessions that you surfed very well and keep that in your mind, to be secure about your surfing skills and it's also important to go surfing with more people.
How much did you enjoy the Women of the Wave event in Portugal?
It was super exciting! The best moment was being all together surfing and having fun. It makes me super happy that there is a lot of girls starting surfing full of motivation and good vibes!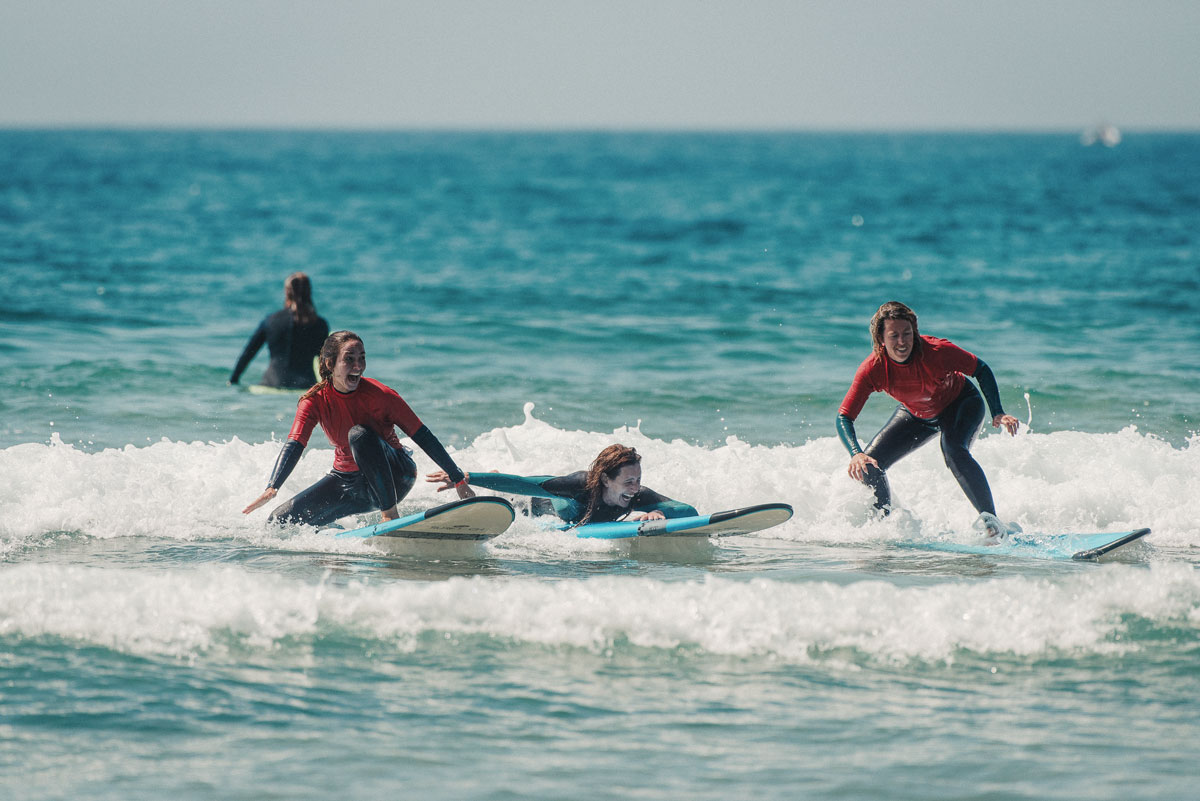 Violeta's Tips To Improve Pop Ups:
Pop ups are the most tricky things to learn! What are your top tips for popping up?

I really recommend to spend a lot of time working on the pop ups until you become an expert on it. Believe me that to do a good pop up is the key to have good surfing. So I would recommend you to not start trying new things in surfing until you achieve a good technique on thee pop up.
How does building your arm strength help or is it all about muscle memory?
The strength is also super important and I think every surfer would have to to some stretching every day after the surfing session. This helps a lot to feel more free while surfing.
When you were learning did you practice pop ups at home and if so does it help and how many do you do?
Yes! The good thing about pop ups is that you can practice it everywhere and everytime 🙂
How important it is to get your pop ups right eg does it stop you from surfing the wave properly if you're slow or have a bad technique?
For sure I think thee most important thing about making a proper pop up is that you are faster. So, imagine you are in a surfing session where the waves are so fast. If your pop up is slow, the wave would be faster than you and you will fall. Your pop up has to keep up with the velocity of the wave.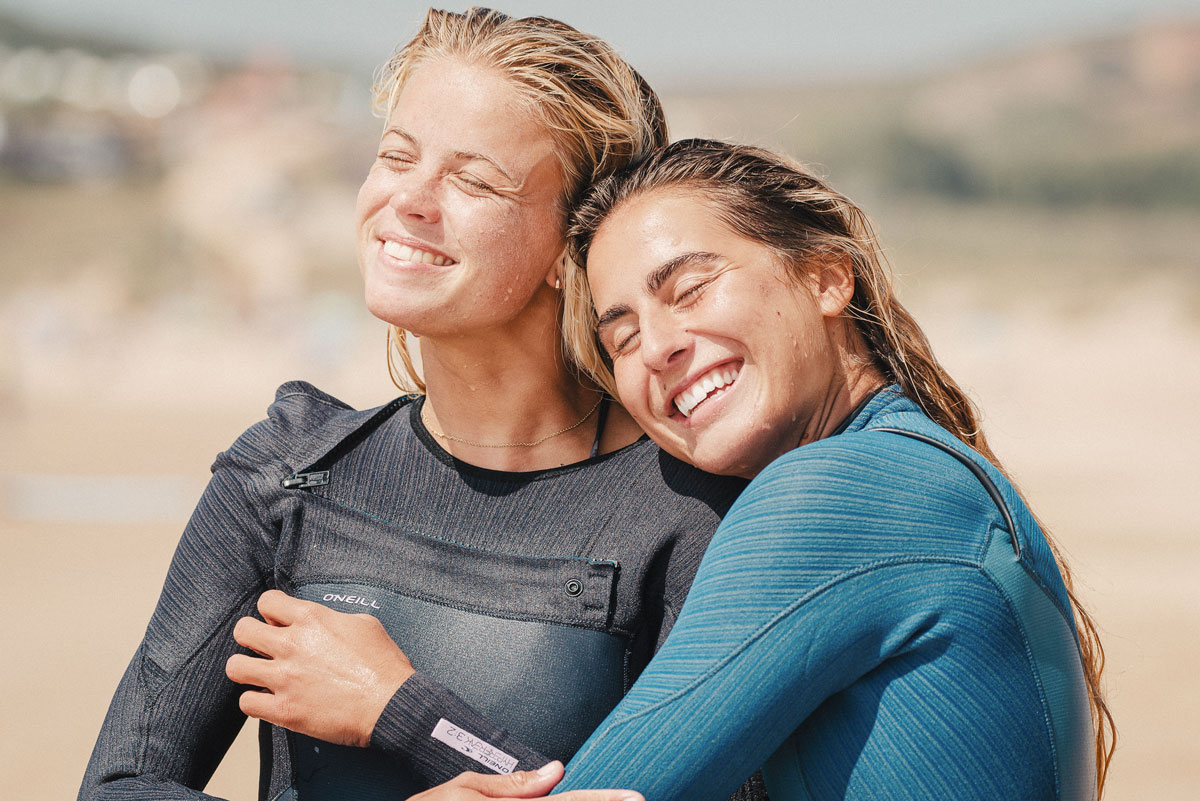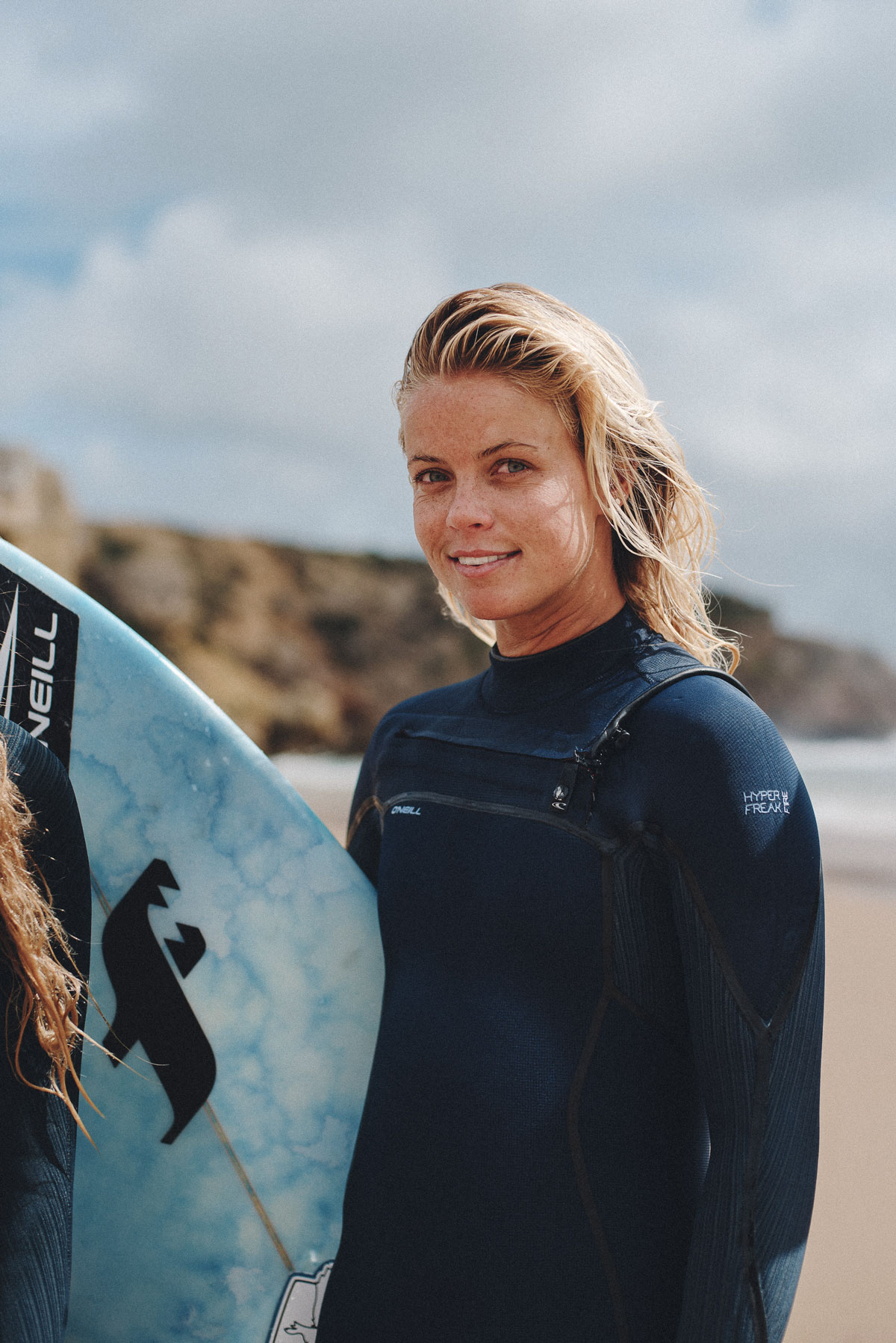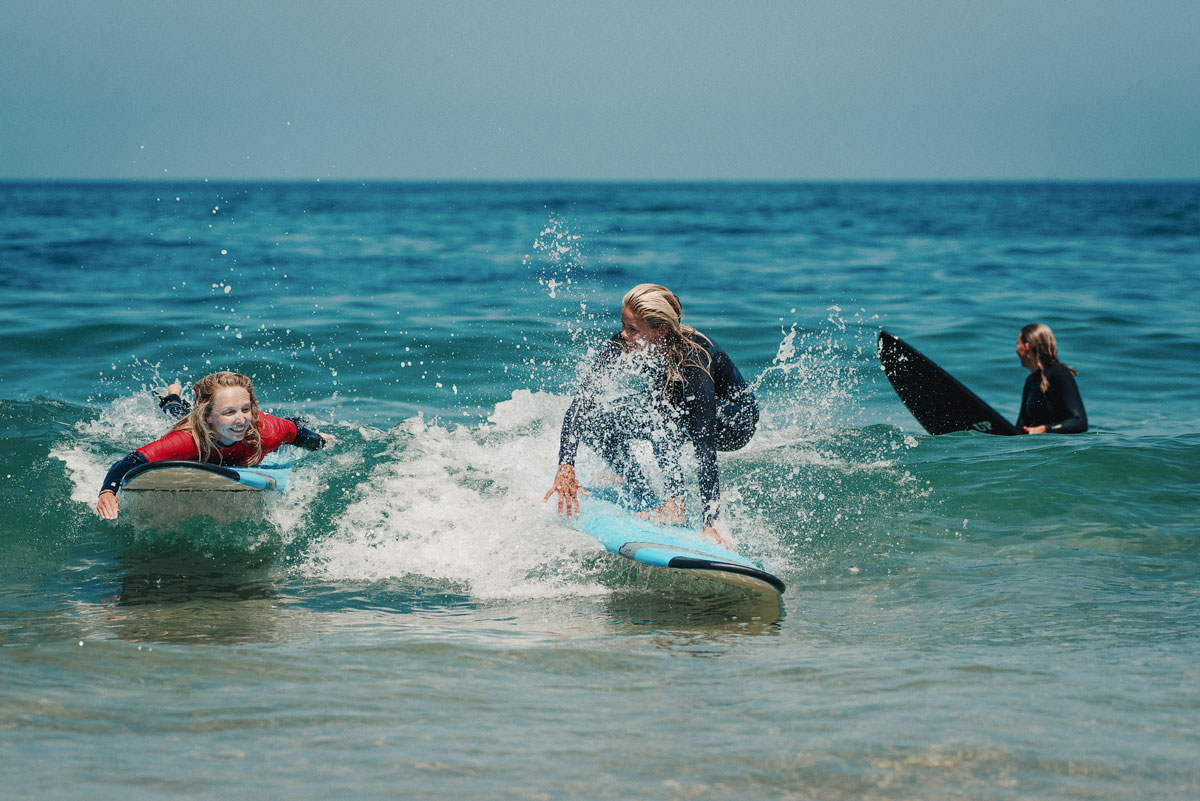 Charlotte Van Berkum
Confidence:
Charlotte, when you were learning to surf did you try to surf with friends or mainly by yourself? Does surfing with other people help your surfing to progress?
When learning, I started with my sister in a little surf club. That was for sure great and motivating! To see other people achieving next steps makes you also want to get there. Also being in the water with people that really surf good makes me focus a lot and want to try new things or perfect some things still.
How does being surf fit help your surfing?
Oh definitely! I need to be in shape to feel good in the ocean. I have a bit of a routine actually, every day I have my moment for some yoga. Some days I do some extra surf skating to work on my mistakes. Then Pilates once a week. If there is not much surf, I do other stuff as well, some running, hiking, climbing. Being active is what makes me feel good actually, not only body wise but also mental wise.
Are you confident in the sea now or do you feel nervous some days? And if so what makes you nervous and how do you try to overcome it?
I for sure feel nervous some days. And I like it. It means I am expanding my horizon. For example, some bigger waves on a new spot. But it's a matter of trying and going step by step. Focus, believe, and just go. Trust myself that I can do it. If I make it, I feel more confidence right away.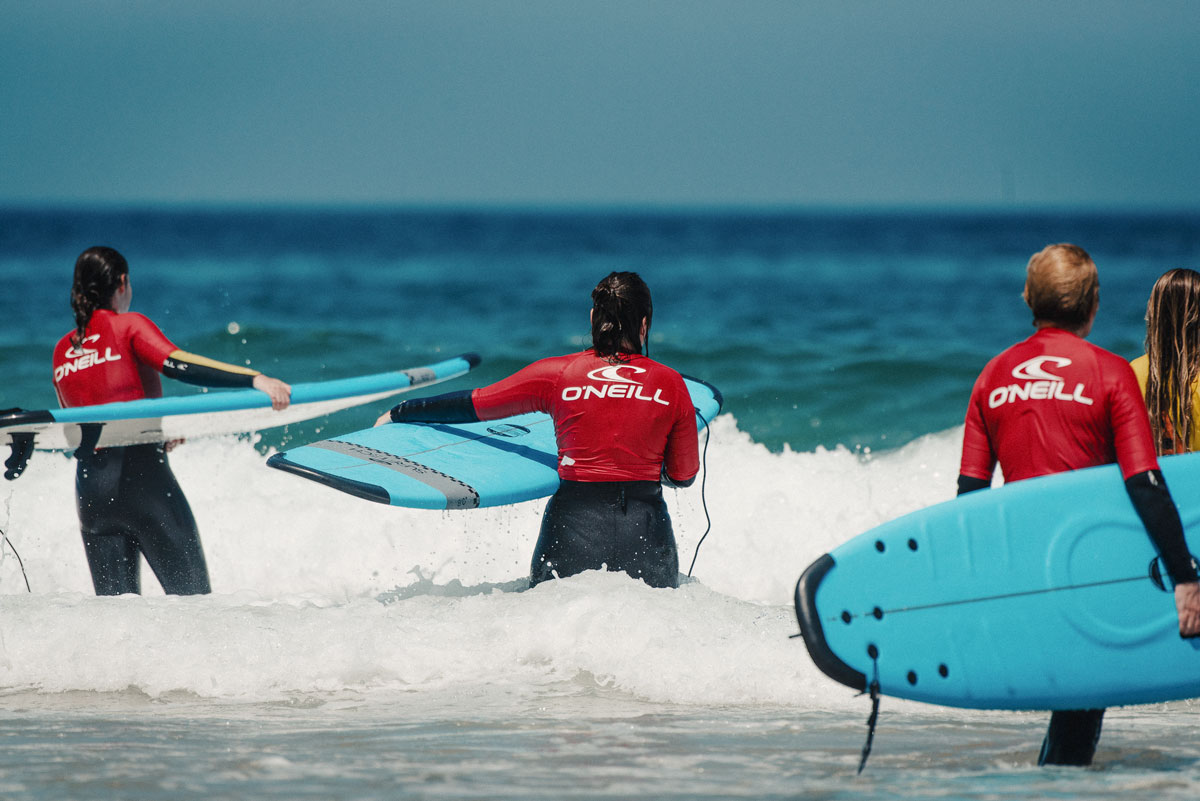 Charlotte's Tips on Nailing Bottom Turns and Trimming:

What are your tips for doing a bottom turn?

A bottom turn is so so important. It's your time to prepare for what's next, it's your time to think of the turn you want to place, where, how strong. So, paddle with confidence for the wave, weight in front, drop it to the very bottom of it, and lean towards the wave, really get your toes or heals almost not touching the board, hand in the water, pressure on the rail. Wait and release whenever you got the right pocket in front of you.
How important is your body position when you're going into bottom turn?
Very much, you got to be on that point of almost falling, all your body needs to be leaning into the wave, absorbing as much power as you can.
Once you do your bottom turn, what are your tips for trimming along the wave? 
Take your time on each single turn. Make all your turns complete and fully drawn. Go top to bottom.
For more on the Women of the Wave Day head to oneill.com