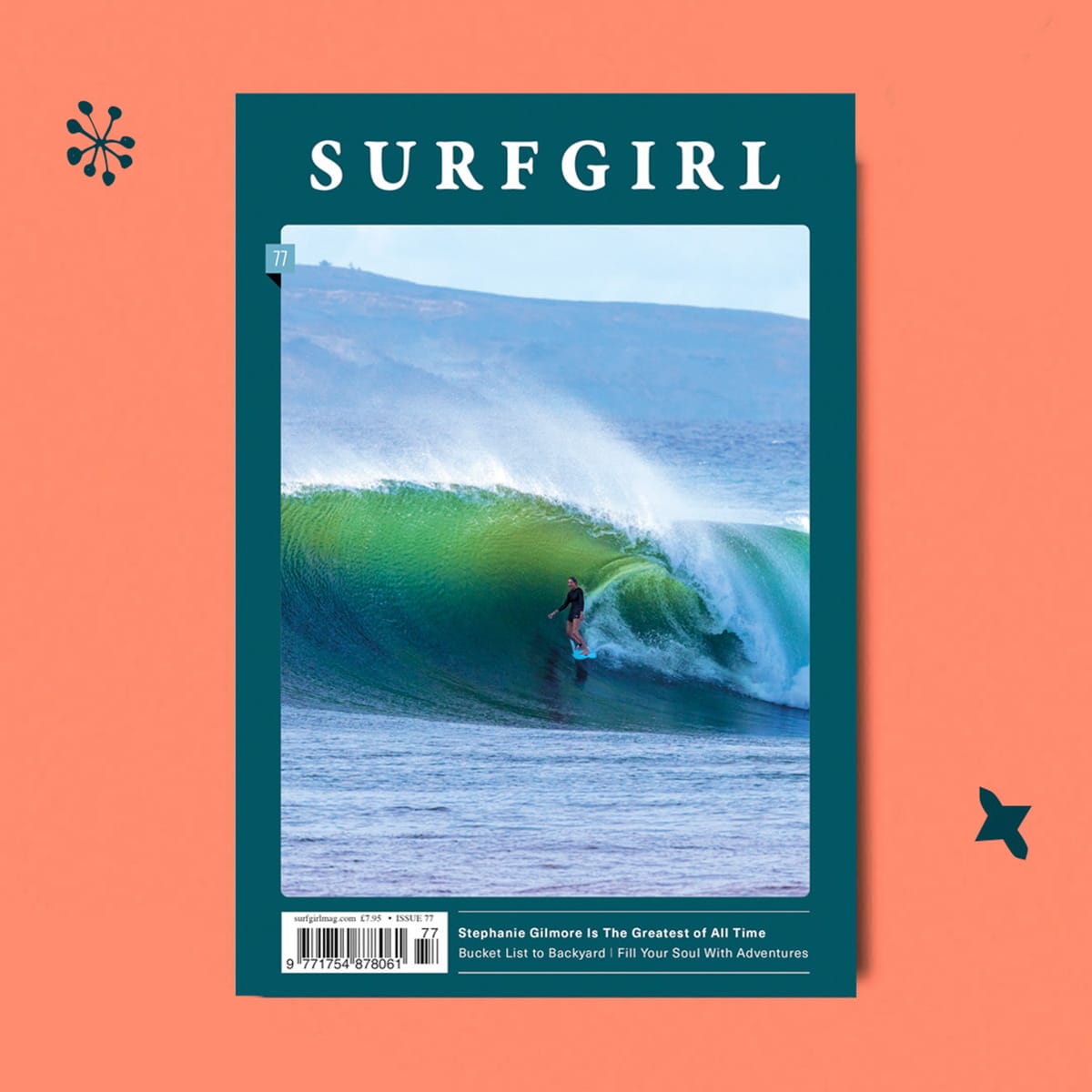 Issue 77 of SurfGirl Magazine
From bucket lists to the backdoor, it's packed out with travel adventures and can-do attitude from empowering women. On the cover we are stoked to have 8 x World Champion Stephanie Gilmore, the most successful female surfer of all time!
The world has really opened up again, so for the first time since 2019 we've got a surf travel focussed issue, with stories of exploration, a travel directory to the surf destinations to visit this year, and an insider's guide to some of the world's best surf towns.
Surfing in winter, with the right gear and a can-do attitude, there's plenty of chilly waves up for grabs. We talk to the women who defy the icy cold seas to surf throughout winter and we check out this season's neoprene.
Get it delivered to your door.