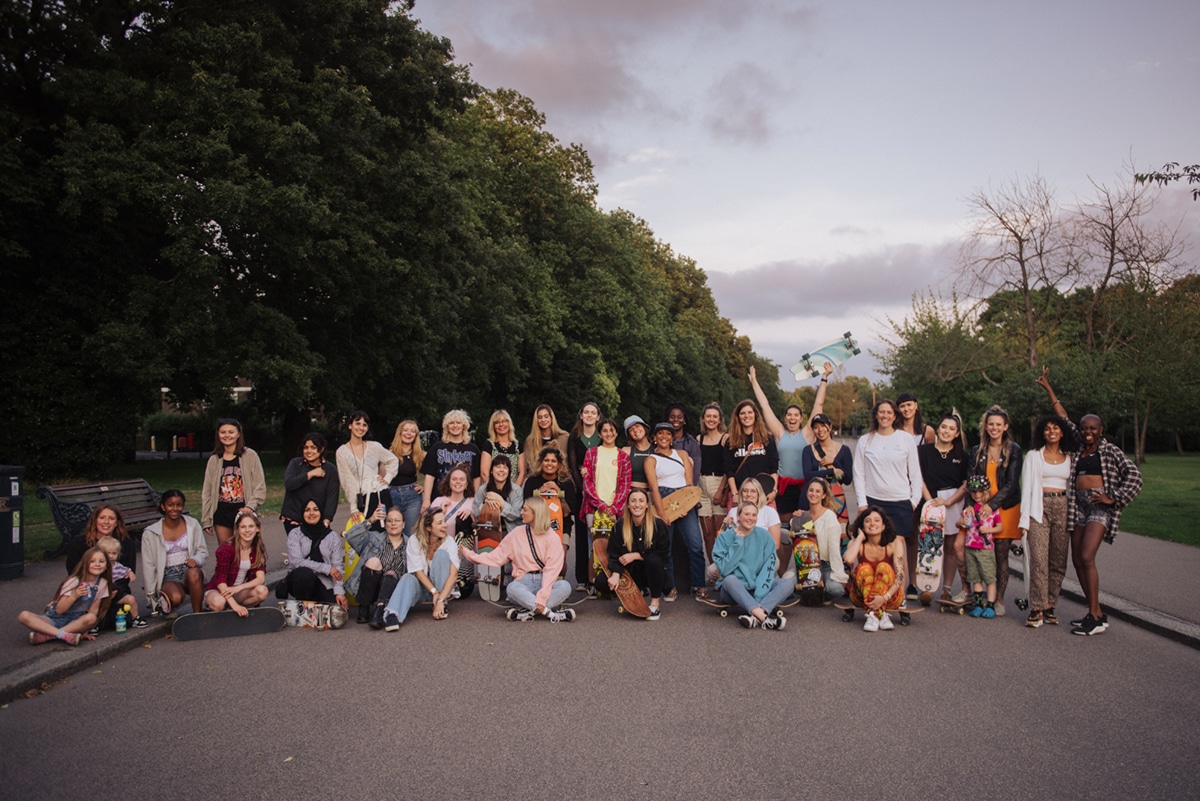 As skateboarding takes the world stage in the Tokyo Olympics for the first time this week, more women than ever are feeling inspired to pick up a board and get cruising. This couldn't have been more evident on Friday night in East London's Victoria Park as over 40 women gathered together for the first ever Neighbourhood Skate Club event.
Neighbourhood Skate Club is a skate community focused on empowering women through voice, movement and skateboarding, creating inclusive and safe spaces for women to get together, make friends and skate, nurturing connection and confidence for all within skate culture.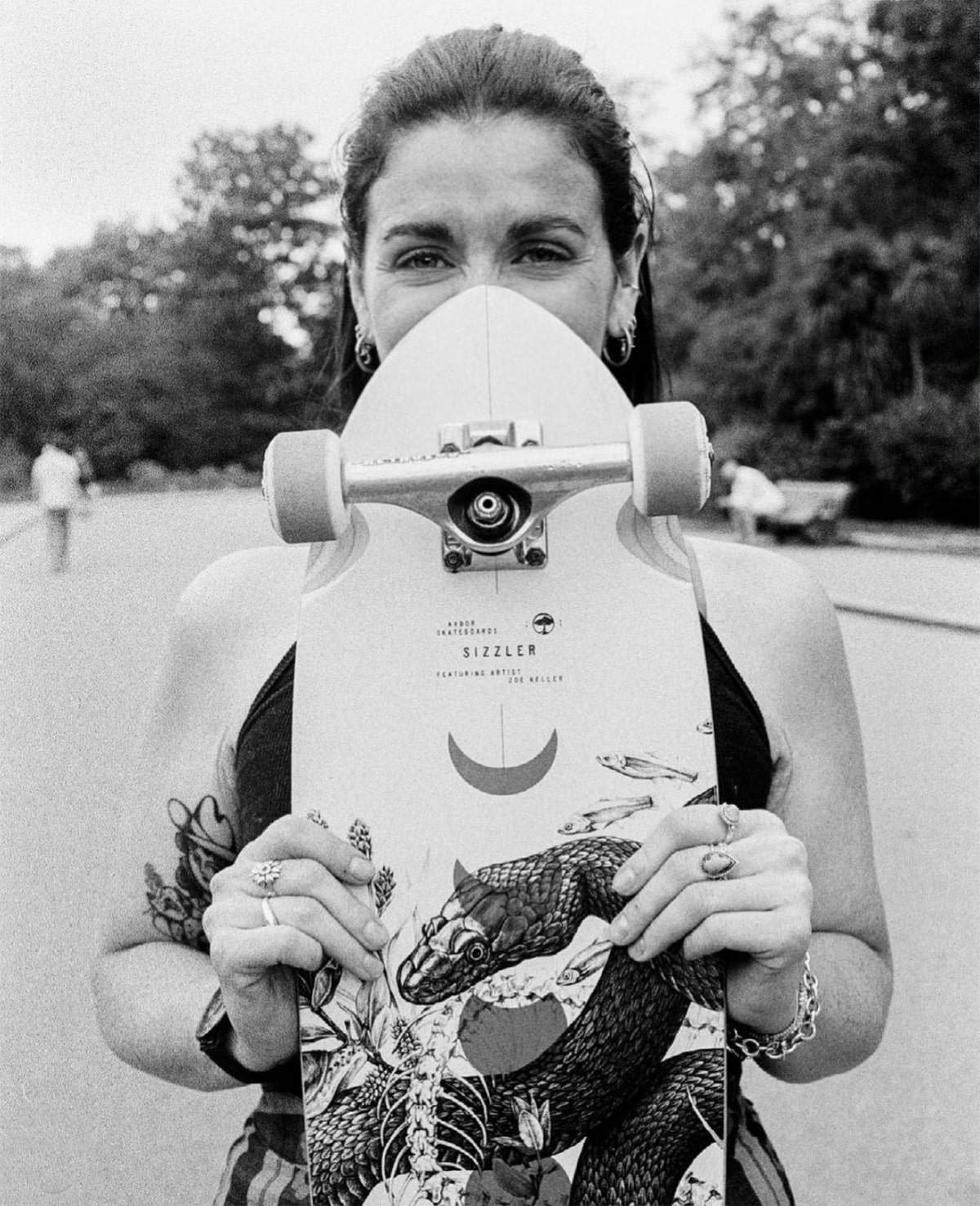 Founded by skateboarder and Victoria Park local, Lyndsay McLaren, Neighbourhood Skate Club was set up to encourage and welcome more women of all ages and all ethnicities to the sport, building friendship and community, while giving back to the neighbourhood.
Friday's event, 'Class of 21,' brought together mostly novice skateboarders ranging from 2 years old to 42 years old, offering a hands-on workshop to learn how to adjust and change your trucks and wheels, while also giving complete beginners the chance to try different styles of boards and learn the basics of pushing, starting and stopping.
'Through starting Neighbourhood it's become so clear to me how many women have an appetite for skateboarding, but feel like it's not accessible or even socially acceptable for them to learn,' says Lyndsay McLaren. 'I want to help shift the narrative from 'I can't' to 'I can,' by creating safe, accessible spaces for women to learn to skate, away from a traditional skate park setting, so there is no comparison or feelings of pressure to learn tricks right away.'
The next Neighbourhood Skate Club Group event will be held in late August 2021, with lessons available for beginners and intermediate level skaters as the summer continues. All lessons are held in Victoria Park and can be booked via the @neighbourhoodskateclub Instagram page.
Neighbourhood Skate Club firmly believes that skateboarding is for everyone who wants it.