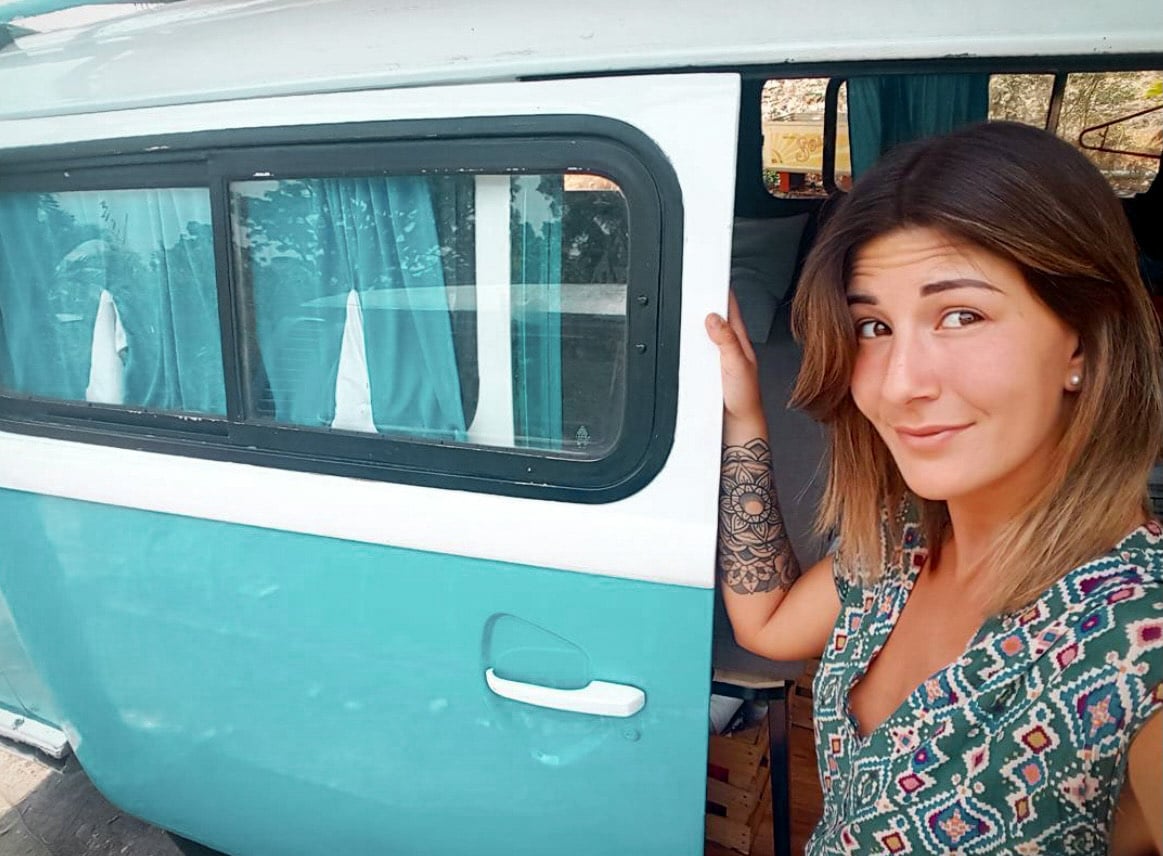 The global pandemic changed Juliette Goux's life and inspired her to take up illustration and set up her brand Les Rideuses. Juliette is one of our favourite artists and we've just launched a new collaboration SurfGirl x Les Rideuses for the Beach Boutique. Here we find out more about this talented French artist.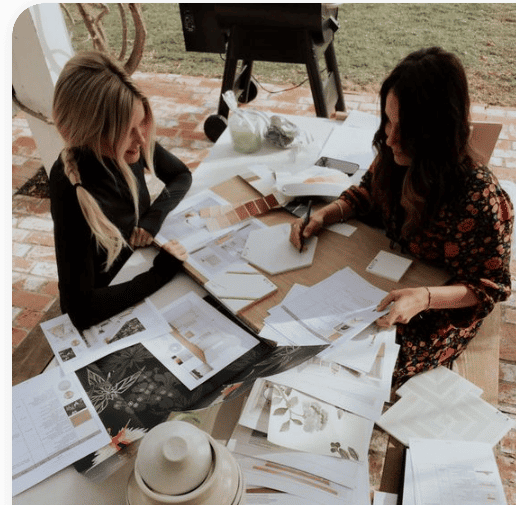 Juliette tell us about your background, where are you from?
Hello, I'm 31 and I'm an artist. I was born in Paris, France where I lived until 2016 and then I moved to Latin America for four years (Mexico and Argentina).
And where do you live now, tell us a bit about your business?
I live in Mimizan, Les Landes in France and I love the simplicity of the life here.
I draw illustrations for my own brand Les Rideuses, as well as for other brands/companies in the world of skateboarding and surfing.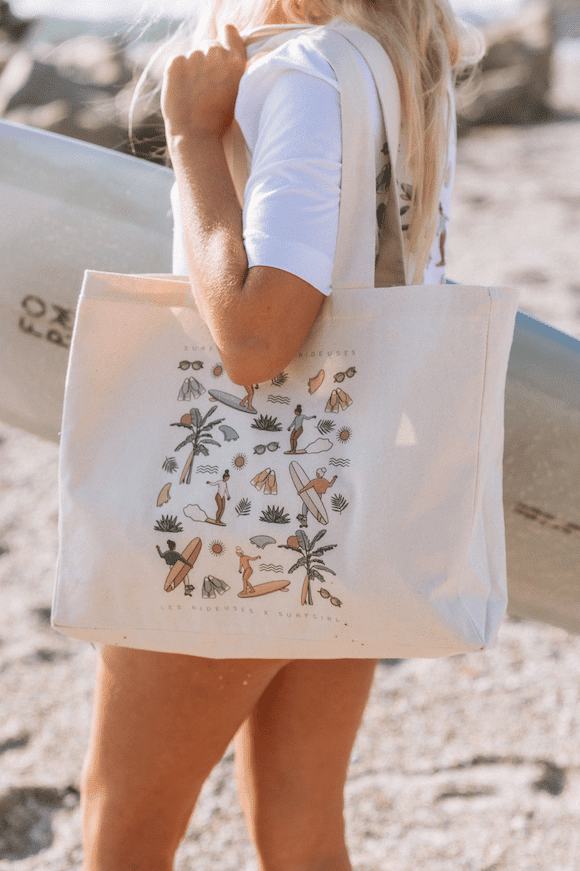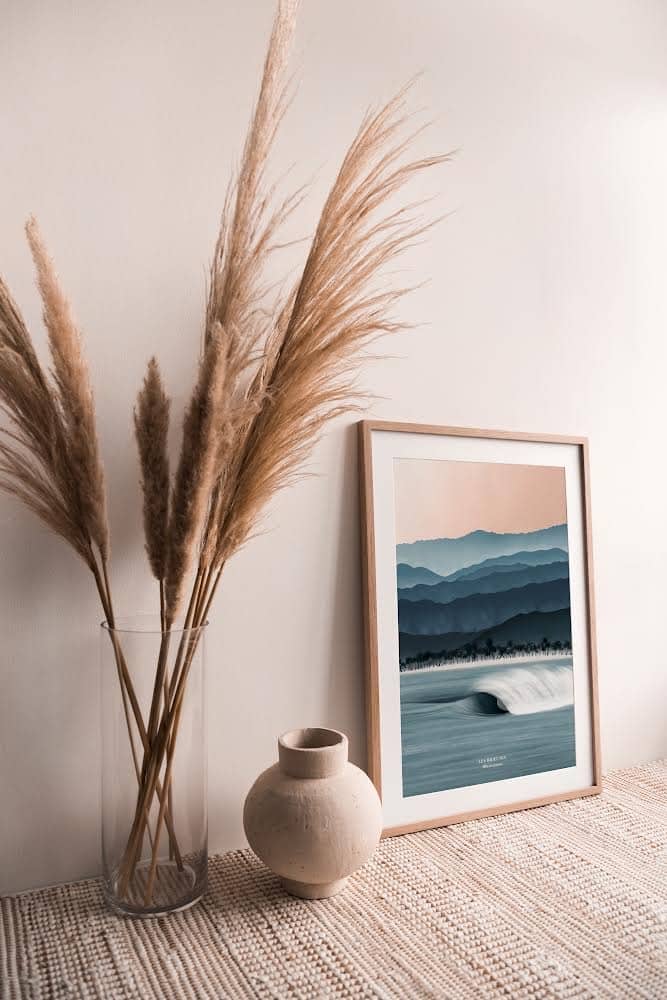 How old where you when you knew you wanted to become an artist and how did you get into illustration?
I've always loved to draw but I never thought of making it my job and even less living from it. I was a chef and I worked for eight years in gourmet restaurants in Paris. Later, as mentioned above, I lived in Mexico where I met my husband. He's a surfer and bodyboarder and was in Mexico for the competitions. One thing leading to another, I took up surf photography, and I worked as a photographer on the beach. 
In 2020, Covid happened and as I could no longer take pictures, nor even work, I went back to drawing to spend the time. I wanted to create surfing illustrations, it was a lot of fun and people seems to like it on social media so I created my brand.
Later, I launched a collection of clothing and accessories always related to surfing and skateboarding.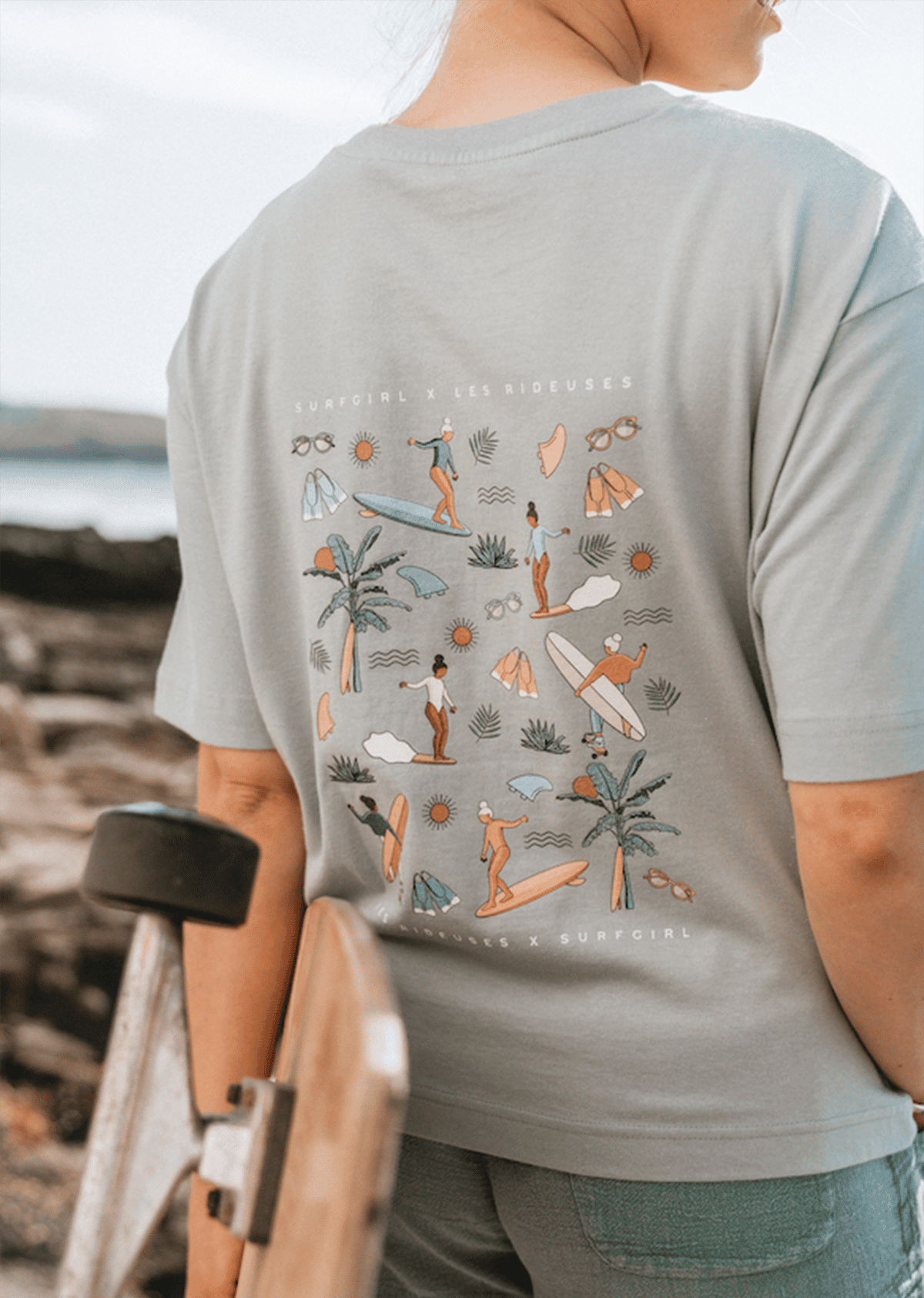 Describe your style
My style is colourful and feminine. I have an obsession with pastel colours, especially green and pink.
You can find these colours in most of my illustrations and in the clothes I create too.
What inspires your artwork?
EVERYTHING!
At first, my artworks were inspired by travels, especially in the very first illustrations that I drew, which were very inspired by Puerto Escondido, the city where I lived in Mexico. As an example, the van you see in my illustrations was the van VW T2 I owned in Mexico. Before landing in Puerto Escondido, I lived in my van in Mexico, with which I have traveled a lot in the country. I get inspired by the landscapes, the surf competitions that I observed behind my camera. And more recently, the vegetation in the region where I live: Les Landes, which I find magnificent.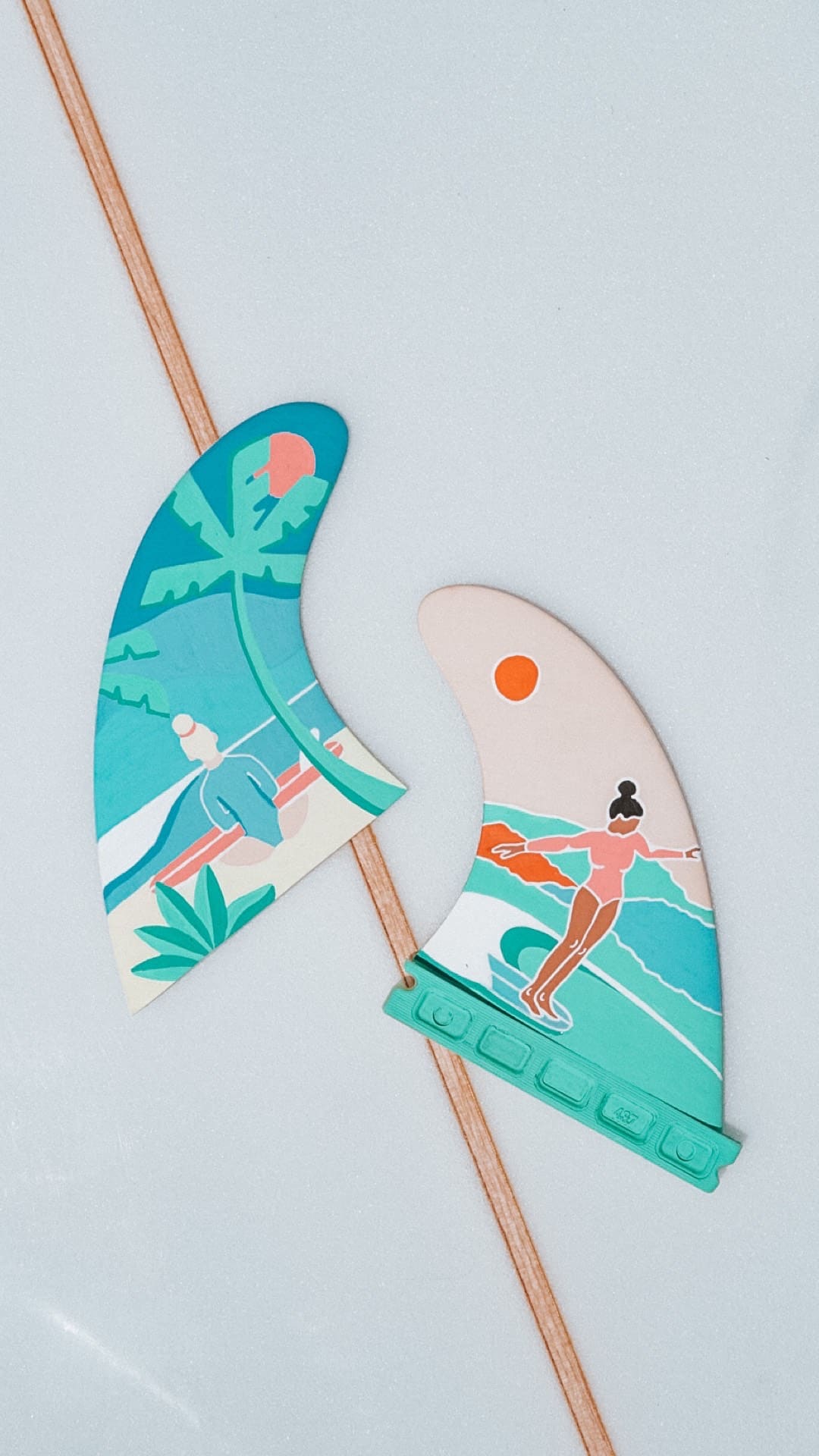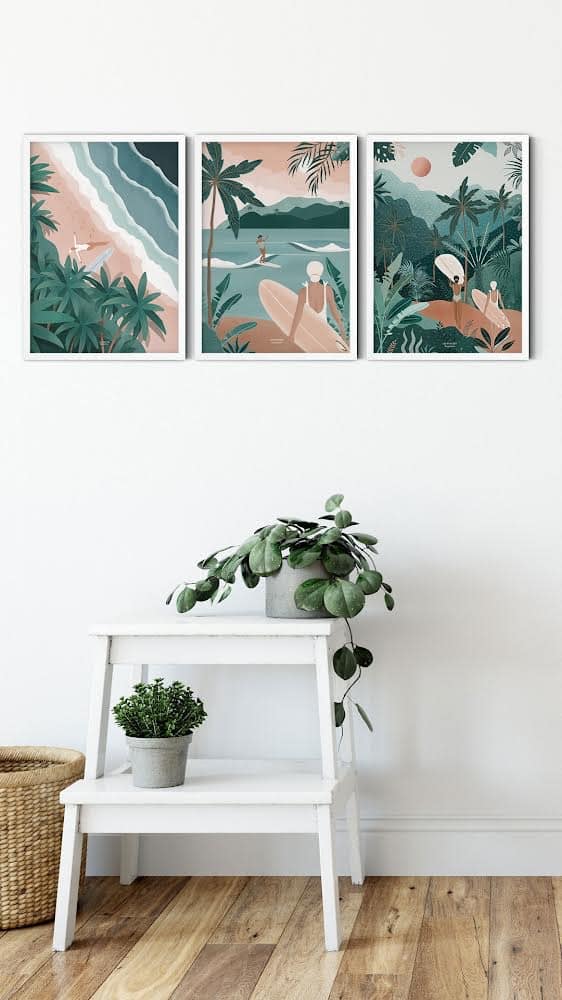 What mediums do you love to work in?
I draw everything on my iPad, which gives me great freedom in the choice of colours, size, etc.
But very recently, I've been painting surfboard fins for fun and I've enjoyed getting out of my comfort zone.
What do you do to overcome a creative block?
In general, either I go out to the beach, in the forest with the family etc, or I start looking at my travel photos until an idea comes to me 🙂
What are the challenges of being an illustrator?
There are a lot of challenges I experienced.
Part of being a creative is you have to learn how to promote yourself, your work, have always new ideas, explore new growth opportunities… This is quite challenging, being able to show new things all the time so people don't get bored. Another one is not knowing when the next project is coming in. Sometimes I have to much work and I have to say 'no' to some people because I won't be able to do the work on time, and sometimes it is more quiet and I quickly find myself stressing for fear of finding myself without projects or work.
How has your illustrative style changed over time?
I started drawing on illustrator so at first I had a much simpler, kinda flat style. After I changed to procreate, I think my style evolved on more gradient, shading and details.
What does a typical day look like for you?
My days are rarely organised, for the simple reason that I keep my young daughter at home while I work, until she starts school in two months time.
So I try to compose between work and time spent with her.
The only routine I really have is: answering emails and requests for quotes in general in the morning and when I can, I save the drawing part for the afternoon, and I take care of the preparation of orders at night when my daughter is sleeping.
Do you listen to music while you're working, if so what's on your playlist?
I often listen to music when I work. On my playlist, we find artists like Stick Figure, Ocie Elliott, Hollow Coves, Landon McNamara, Ben Harper and many others
What's the most important thing you've learnt in life?
The biggest lesson I've learned this year is that no matter how much research you do, you're still going to make mistakes along the way, but I see it as an opportunity to learn from it. I also learned to value my work and turned down some opportunities from people who weren't willing to pay for it. Something else that comes in mind is: Trust your intuition.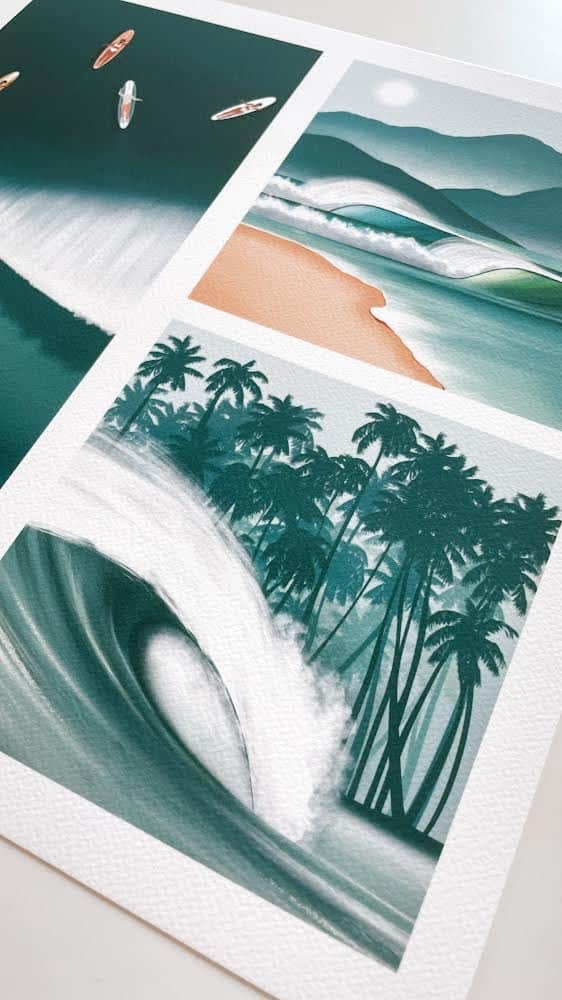 SurfGirl x Les Rideuses images – models Ellen Caldwell & Lucy Cole / Photographer Philly Stokes