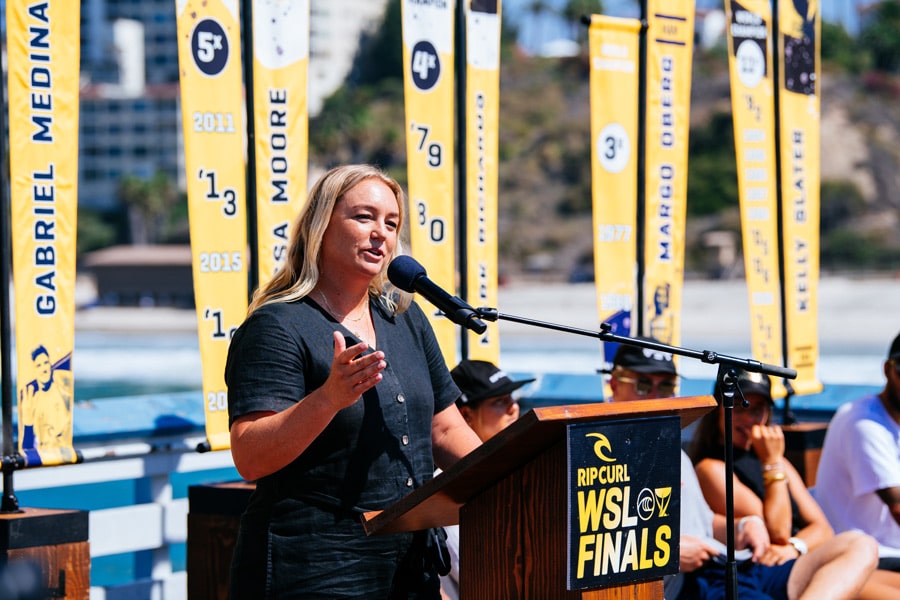 Jessi at a press conference. Photo WSL / Pat Nolan
We caught up with Jessi Miley-Dyer on all things WSL and the 2024 Olympics.
Interview by Beth Franklin
In the past few years alone the World Surf League has seen mass changes, particularly for the women's tour, from equal pay to their return to Tahiti just this year. 
All this change would not have been possible without former professional surfer, and head of competition, Jessi Miley-Dyer. She has made history herself being the first woman in charge of the men's tour, as well as leading the charge for equality in surfing for women. 
The WSL recently announced its schedule for the upcoming season including news that it will be place of qualification for the surfing event in the 2024 Olympics. Change is tough, and the schedule has left some fans divided. So, we caught up with Miley-Dyer to talk about all things WSL, progression of women's surfing and of course, the Olympics.
Read on to catch our interview with this surfing powerhouse.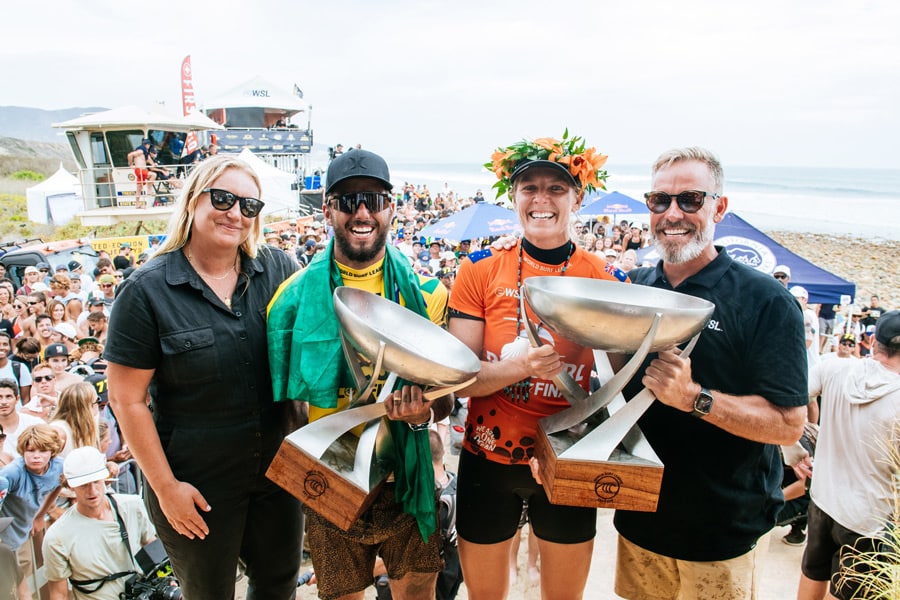 Jessi with the WSL 2022 winners Stephanie Gilmore and Filipe Toldeo plus WSL CEO Erik Logan. Photo WSL / Thiago Diz
Obviously, there's been some big changes with the WSL in recent years. I'm sure fans are excited to hear about the upcoming season and returning surfers. How's the surf contest format gone down with fans and the surfers?
I think that one of the new parts of the new format has been the finals, and when put them in place we went through an extensive surfer consultation process. There was an overwhelming consensus that they wanted to have these big moments, and they wanted to win in the water. 
The other part of this year has been the cut, which is totally new. We definitely learned a lot throughout this year, we'd been talking about these changes for a while, but this is the first time we've actually been able to see the whole thing.
It's been an interesting and amazing year, when you look back and think about the excitement around the tour and the performances. 

It's brought out some really exhilarating performances, and you mentioned Stephanie Gilmore there. How epic was it to see Steph grab that 8th world title? As a fellow Aussie how proud are you?
It was amazing. I've known Steph for a long time, we've travelled together a bit and competed against each other for a long time. It is really special to see people's journey from a young age. The fact that she came out of nowhere to win that, it was incredible. 
That is going to go down as one of the most amazing moments in surfing for my whole life. You look at the odds of it happening, they were low but she's just so good. You can't deny those performances, and that she's the greatest of all time.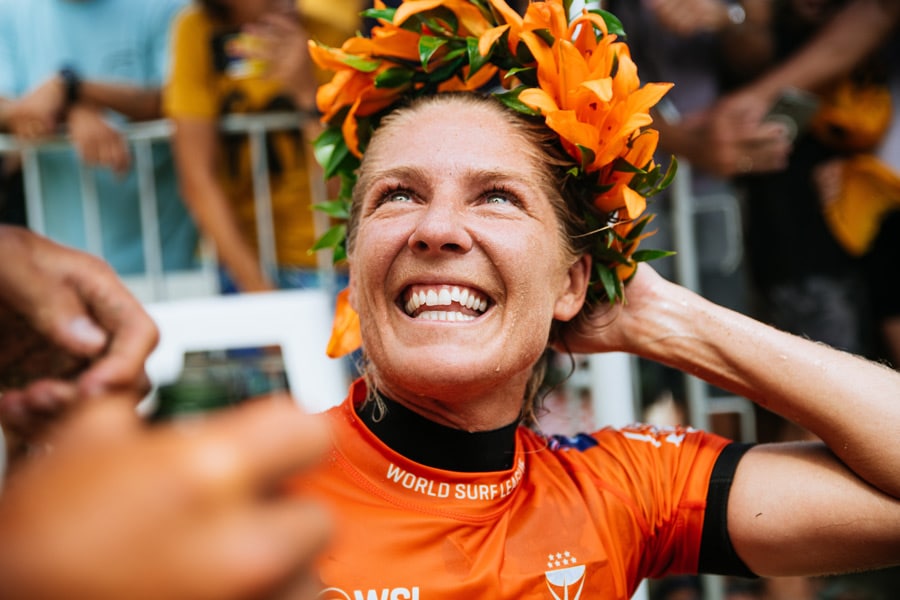 Stephanie Gilmore stoked to be the 2022 WSL Women's World Champion. Photo WSL / Beatriz Ryder
You have surfers like Steph Gilmore who came from behind to win that eighth world title and you have Isabella Nichols who had to win Margaret River to qualify for the back half of the year. She had to win, and she'd never won a CT event before and she did when she had to. 
To see these surfers, pull out these performances when they really needed them most, that's been something I've noticed and been really excited about in the new format. It's been really cool to watch.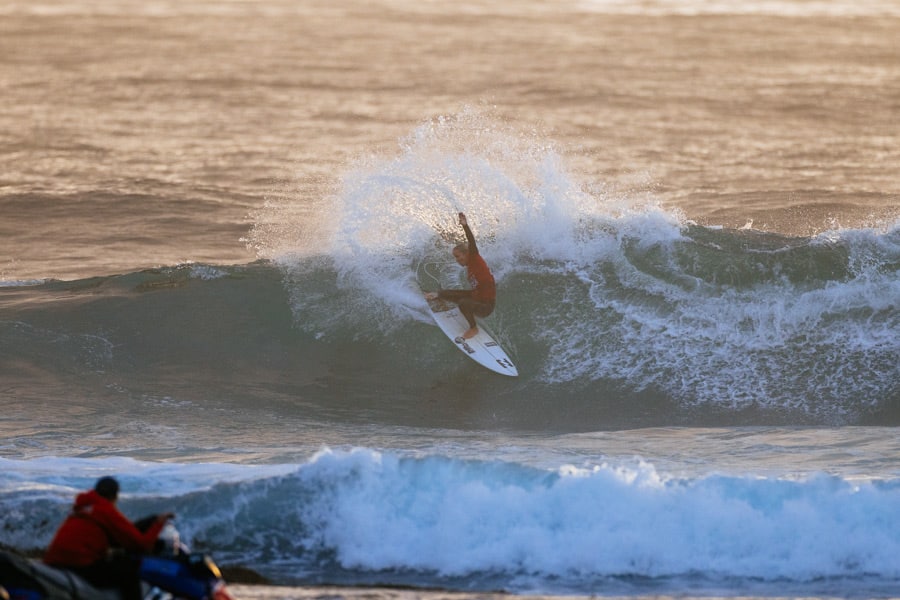 Isabella Nicols takes the win at Margies. Photo WSL / Dunbar
What was the reasoning behind starting the tour in Hawaii? 
We talked a lot about this idea of having a finals day, and through COVID we had that year off which gave us the space to think about how that would work. We asked how would we crown world champions if we had the choice to do it. We started looking at Trestles because of the type of wave we wanted for a finals day. One of the things that stood out for us too was that we have this finals day, it's really important that it's a peak, and that it's as fair as possible. So when we were thinking we could go anywhere in the world we were lead to Trestles, and then starting at Pipeline was the next obvious choice. Pipeline is so iconic in so many different ways, and one of the great things about having Pipe at the beginning of the season is that everyone on tour can surf it. That's was a really important aspect for us. Especially with the women's to be going and starting at Pipe, that's something we've looked at for a really long time. Having the women's event at Pipeline is so symbolic in so many ways, and having access to those waves in general is so hard.
You have experience competing as well as working on the tour.
What do you think the best thing about the tour is nowadays?
For me, the best thing about it is the equal prize money for sure. Beyond money, its real statement from the tour around the value of women's performances and the fact that we really believe in investing in women's surfing and the generations to come. I think also having a fully combined schedule is something I'm really proud of. For us to be going to all the same spots as the men, and everything that comes with that. When I competed sometimes you felt like maybe the broadcast wasn't as great, and these are all things that we've worked to make sure don't exist anymore. You don't feel like women's sports is the side show. There's also something really special about crowning champions on the same day, to have that photo of the two champs standing next to each other is always a great one.
What did you think of Girls Can't Surf? Did it reflect experiences you had when you were on the tour? Can you look back and see how much has changes?
I enjoyed Girls Can't Surf a lot. I think that you watch those movies, and I knew who these women were. I got to surf on tour with Pauline a little bit too. I have such respect for everything they went through, I think that there was for sure some hard time when I was still on tour, but I look at that movie as a reflection on how far we've come. I think that it's important that women like Pauline and Wendy and Pam and all the women, have recognition for the work they've done in trying to bring the sport forward. I enjoyed that movie and I enjoy that they're now able to be known for what they've done.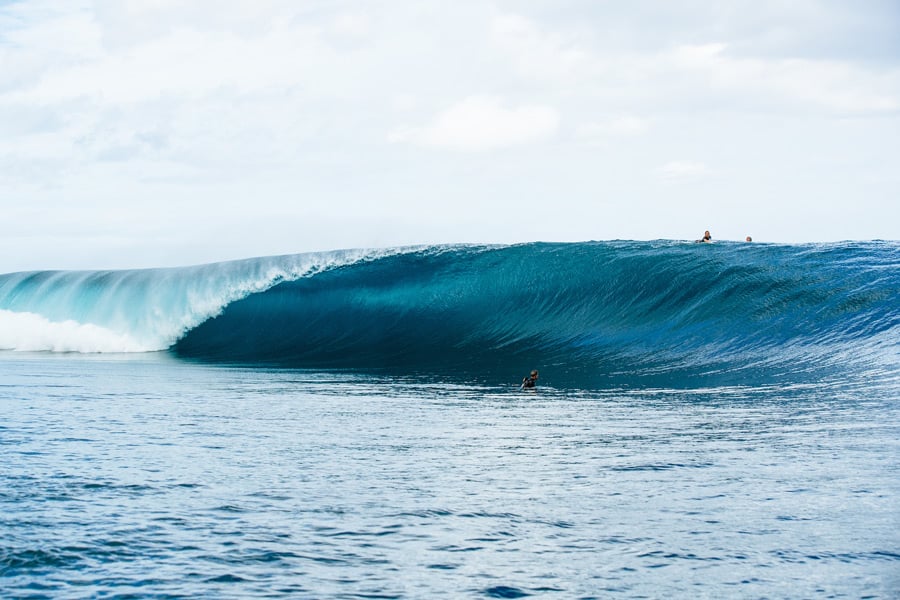 The break for the final event of the 2023 regular CT season, Teahupo'o, is also confirmed to host the Paris 2024 Olympic Games. ©  WSL /  Poullenot
The active change that we've seen in the past few years for women's surfing has been amazing, and I do see you as a figurehead for that. How does it feel to be a part of the process that's helped move women's surfing forward?
Honestly for me, I had this athletic career, and it was something I was proud of, and then coming in to working for the WSL and all of the initiatives and getting to drive a lot of this for us is something I'm way more proud of. I'm way prouder of the equal prize money than anything I ever won. I think that one of the important things to me when we talk about how we can make the tour better is, I know that none of this is for me, its all going to be for future generations but they're all things I would've loved to have had when I was on tour. When I retired and took a job with WSL I thought this is an opportunity to be able to channel the passion that I have for women's surfing and the tour. Making these changes has set a precedent for industries and women around the world in and out of the world. Yeah, with the WSL we have a really unique place in surfing and the platform we have. Honestly for someone like me to be in charge of the men's and the women's tours, we've never had a woman in this position before. I know that it's important for young girls and women coming up to see women in these visible positions. So they don't think it's abnormal, and it's the same for the young boys coming up. There's a whole generation of young boys who started competing and maybe they've only seen me, and they'll never think twice about a woman running the men's tour. I think it goes a long way. I hope that they see me in this position, not being afraid to be myself while I do and have the WSL back me while I do it. It's one of the reasons I appreciate working here.
What are you most excited about for the 2023 CT season?
The thing I'm most excited about is that we are going to be qualifying people for the 2024 Olympics. 
We've been allocated 10 slots for the men and eight slots for the women by the Paris Olympics.
It's exciting because it tells the world that surfing is on that level and platform, and more than anything I'm excited for the surfers to be there with the athletes and have that visibility for themselves. It's a huge opportunity to be on the biggest stage in sport. So we'll know who has qualified by the end of the year.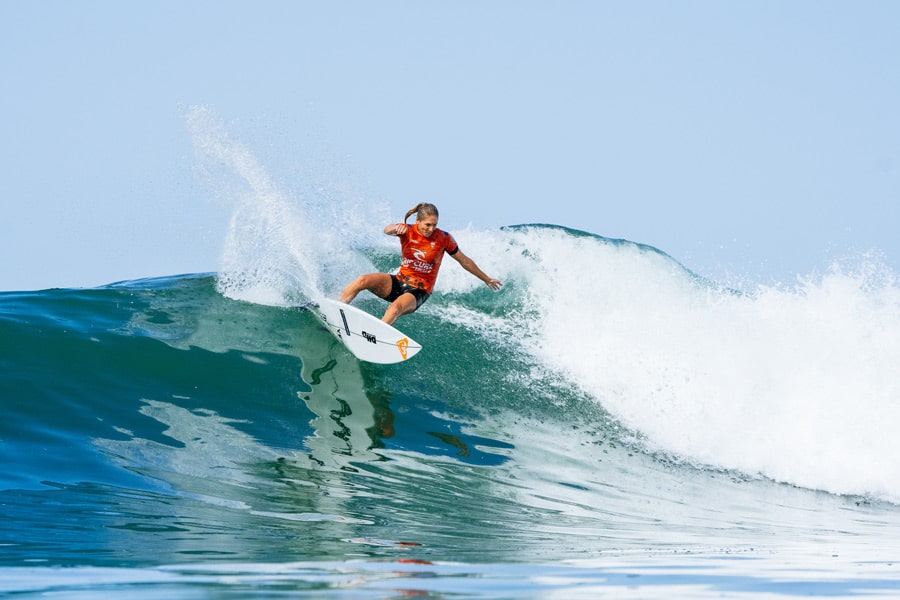 Stephanie on winning form, Rip Curl Finals. Photo WSL / Pat Nolan.