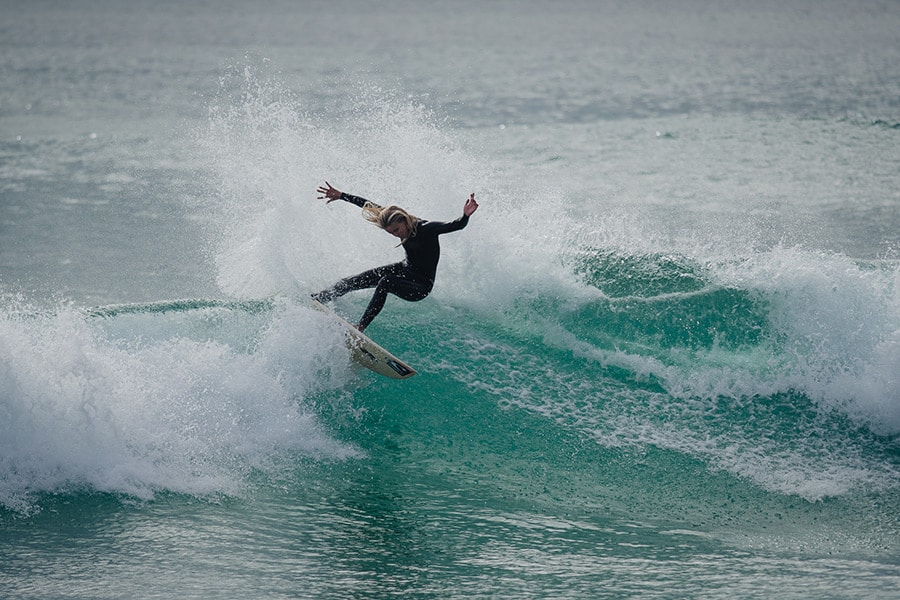 Meet O'Neill Team Rider Charlotte Van Berkum
Plus There's A Chance to Win an O'Neill Hyperfreak
Photos Nuno Alves / O'Neill

Charlotte, where are you from and when did you get into surfing?
I was born in Holland, but I moved when I was six years old and grew up around Sagres on the tip of Portugal. I had a few surfing classes with my sister when I was about 12 and slowly started surfing a lot. Since then it's been hard to not think about surfing all the time!
What do you love about surfing?
I love surfing because it connects me to nature, it make me feel a part of it. Surrounded by water, by the cliffs, under the sunshine, touched by the sea breeze, it is just impossible to escape from feeling one with it.
It makes me connect to myself, by disconnecting of all worries and focus on what really matters, to enjoy the present moment. Because surfing does this to us, you've got to be right there, otherwise you won't get the hang of it.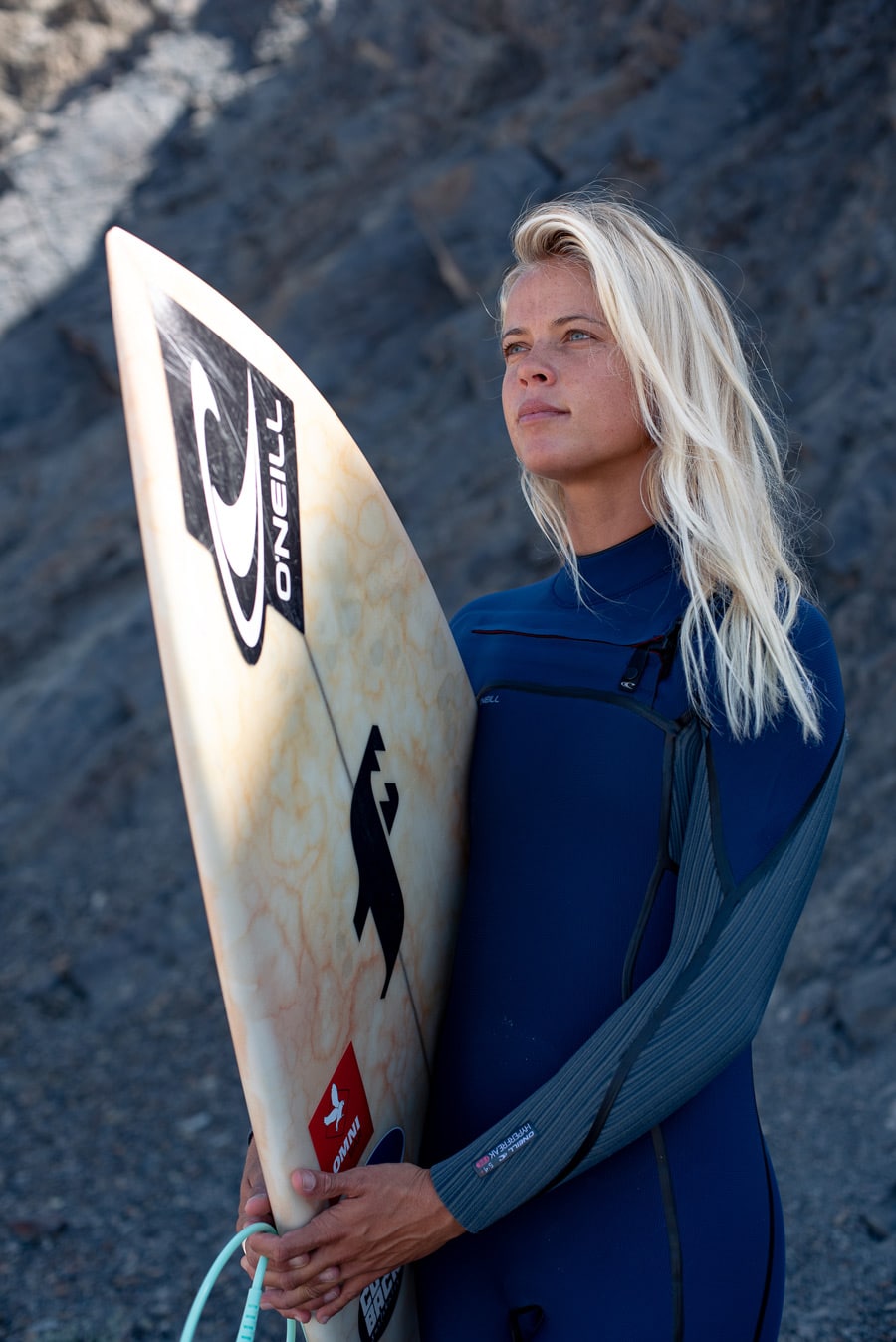 How stoked are you to be on the O'Neill team?
I feel truly honoured, really! I had always heard how hard it was to get a main sponsor, that you needed really good results competition wise. I do a few comps here and there, but it was never my goal. My goal has been to represent surfing in a way of feeling. Of that feeling that a surfer gets from being in the ocean. Of the stoke, of the pure happiness. This is surfing to me. Connection. Flow. Peace of mind. And O'Neill agrees with me.
Describe how and where you live now, are you living the van life or are you settled in one place now?
So, I lived in a van around Sagres area since I was 17 . I enjoyed it a lot. It gave me the possibility to be always at the right spot at the right time, to live with the minimum, to be conscious about all I use… I've done it for about five years (in the beginning moving around beaches, then on a piece of land).
Then my son came along and started to feel the need for more, some of luxury and stability. I am now living in a small townhouse in Raposeira, a cute little village close to many surf spots. I feel very happy here. I also own a piece of land where I have plans to build my dream home on one day.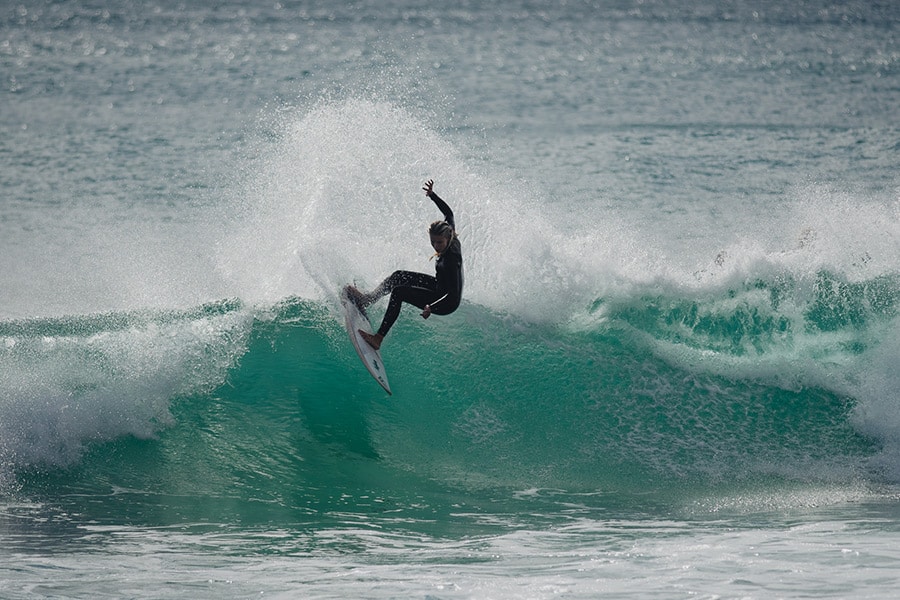 How easy was it to live a nomadic van life lifestyle?
When I lived in a van around here it was not very common and there where way less people doing it. It was exactly what I needed at that time and felt very connected with nature. Nowadays, as there are many, many people in their vans and a lot of places got banned for it. Which I understand, because the majority of them don't know how to behave in nature and disrespected it 
And how do you manage to pay for your dream lifestyle?
I quit school when I was 17, so I don't have any degree. But I always believed that if I really wanted something, I was going to fight for it. I did a lot of things to be able to be where I am now. I've worked a lot of random jobs but I slowly started selecting what fulfilled me and what didn't. Nowadays I make my living mainly from my sponsors. I also do some modelling jobs and paid ads here and there are apart of that. I also manage an Airbnb here and cook for a friends retreat sometimes but those are side things. My focus is on representing the brands and to help create content together with them.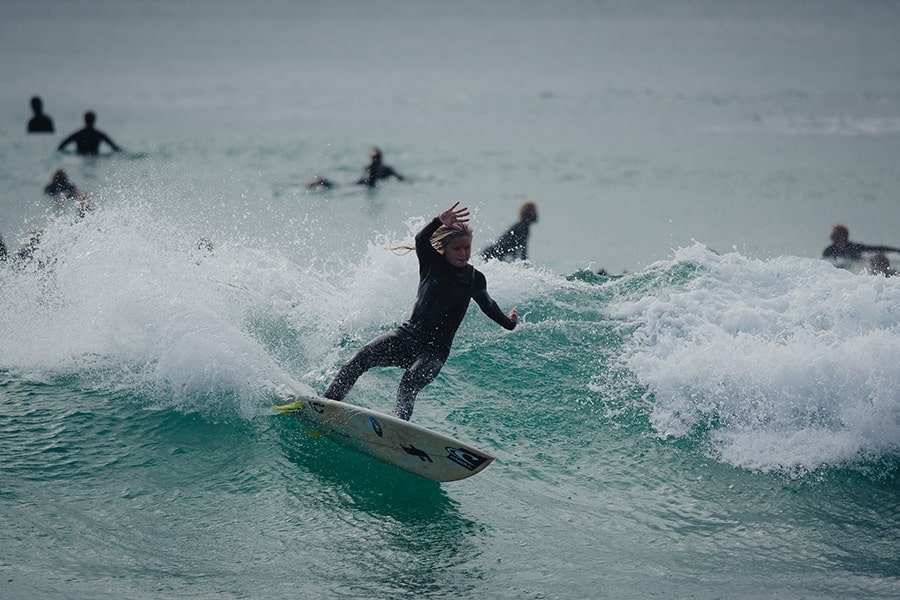 Where would you recommend visiting surfers to head go for good waves and a fun time?
To get the full experience of Sagres I think it is important to get surfs in different beaches. All have different vibes. Cordoama/Castelejo, Arrifana, Tonel, and than some south coast like Mareta/Burgau/Meia Praia.
Any good hangout suggestions for breakfast or a post surf dinner/night out?
A local Portuguese coffee and Pastel de Nata is always a must. Also fresh fruits from the market to spend the day at the beach. Then some local Portuguese cuisine, like in Carlos restaurant in Sagres is too good not to experience. Or some sea food for a lighter one in a local Bar in Vila do Bispo is amazing too. The fish is so fresh here that I feel like you can't miss that opportunity. Also nice is a good (veggie) burger at the Three Little Birds in Sagres where often there is some live music for a fun night.
Looking at your insta feed have a really positive attitude. What feeds your soul?
I love to see things in a positive way. I believe everything happens for a reason. So I embrace it, I accept what happens to me I try always to see the positive side of it. Also doing what I love brings me so much happiness. And loving what I do keeps things exciting and naturally gives me a purpose. If there is something that bothers me, something that takes my energy instead of giving me energy, to me it's a sign I should leave that behind and focus on the good things!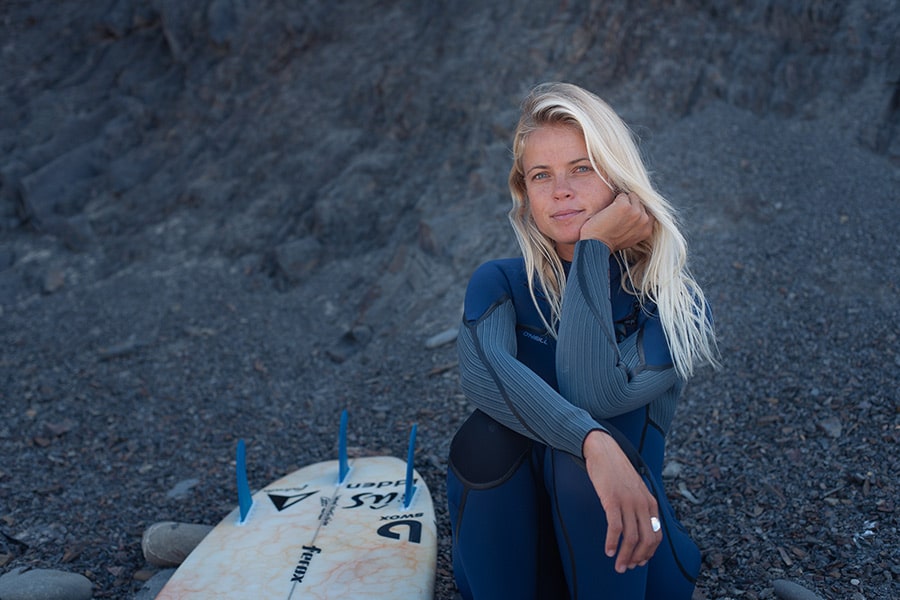 WIN AN O'NEILL HYPERFREAK FIRE WETSUIT
We're super stoked that to celebrate our new autumn content drop at SurfGirl Premium, O'Neill have offered us a brand new Hyperfreak Fire wetsuit, which you can see Charlotte wearing here.
O'Neill Hyperfreak Fire
The O'Neill Hyperfreak Fire range focuses on extreme warmth, high performance, increased durability, and comfort. All-new sustainable, buttery soft, and heat recirculating TB4 materials line each suit. These technologically advanced materials along with O'Neill's completely sealed Fluid Seam construction have created a new cold water legend.
This is the innovative Hyperfreak legacy taken to the next level with Fire red hot warmth.
SRP 4/3+: £369.99
5/4+: £379.95
Perfect for cold winter surfs, the Hyperfreak Fire has just hit the stores now! T
o be in with a chance to get your hands on one of these amazing fresh new wetsuits, sign up to SurfGirl Premium and get your 7-day free trial. Once you've signed up you will be automatically entered into the competition.
Hit the button below to start the free trial to SurfGirl Premium your one-stop shop for surf, fitness and nutrition tips.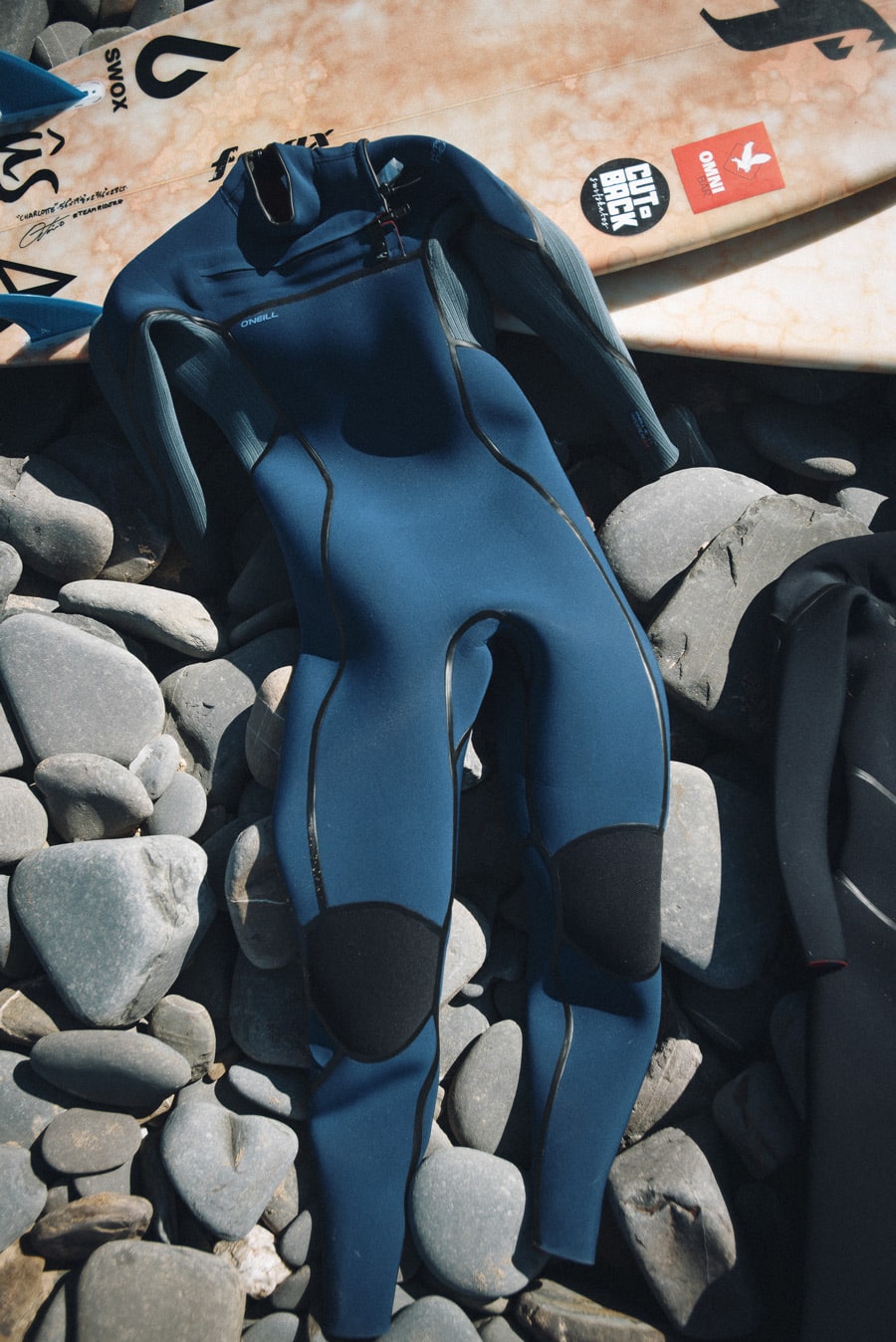 Ts & Cs
Anyone who has signed up to a free trial between Tuesday 11 October and Tuesday 25 October 2022 and all existing SurfGirl Premium members will be entered. If you're not a member already, then sign up to SurfGirl Premium for a 7-day free trial, you can cancel at anytime. There's no cash alternative. The competition ends on 26th October. SurfGirl will email the winner then and you will have 48 hours to respond. If we don't receive a reply within that time we will choose another winner. Please check your emails on 26th and your spam folders!
Good luck!