Most people will only dream of having Bethany Hamilton in their corner, for Erin Brooks dreams do come true. The two first met when Erin was 9 and at the very beginning of her surfing journey…
Fast forward 4 years and we land here, in Waco, Texas. The two spent three days lighting up the pool with their impressive air game, powerful carves and barrel riding from dawn to dusk. Each seemingly effortless air-reverse reminding us that the progression of female surfing is in very good hands.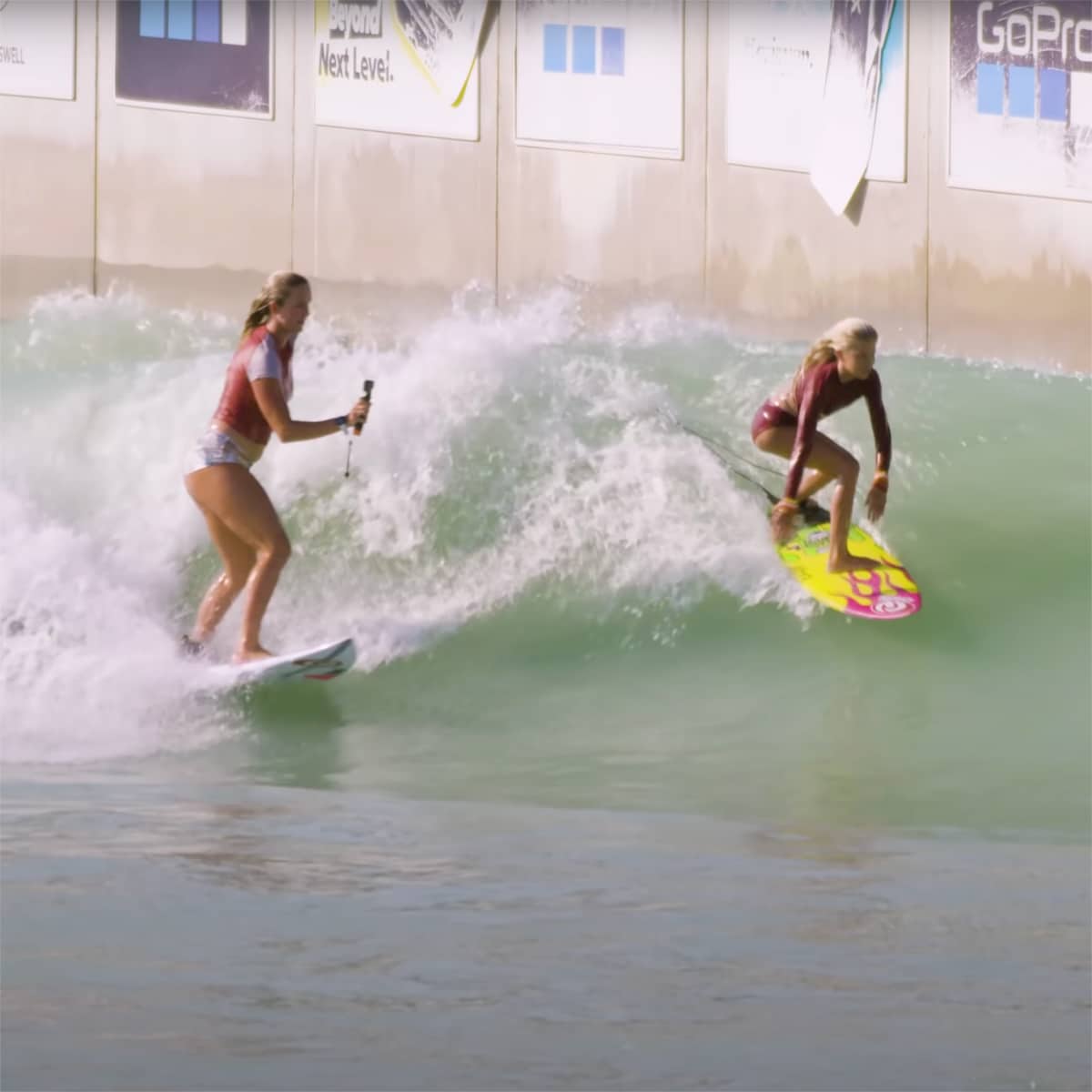 Watching these two generations powerfully glide above and below the lip, their excitement audible to the entire Waco amphitheatre, there's no doubt Bethany and Erin are at the forefront of female surfing. Pioneering a new wave of progression. Whether it's charging waves of consequence or stomping a no-grab air reverse – the example has been set. Erin and Bethany are two surfers among a long list of women and girls who are raising the bar, pushing the limits and redefining what it means to be a woman in the water.

"I'm pumped for women's surfing as a whole… [the progression is] what I'd expect with the next generation and the inspiration they have now! They are gonna rock it and have so much fun!" – Bethany Hamilton