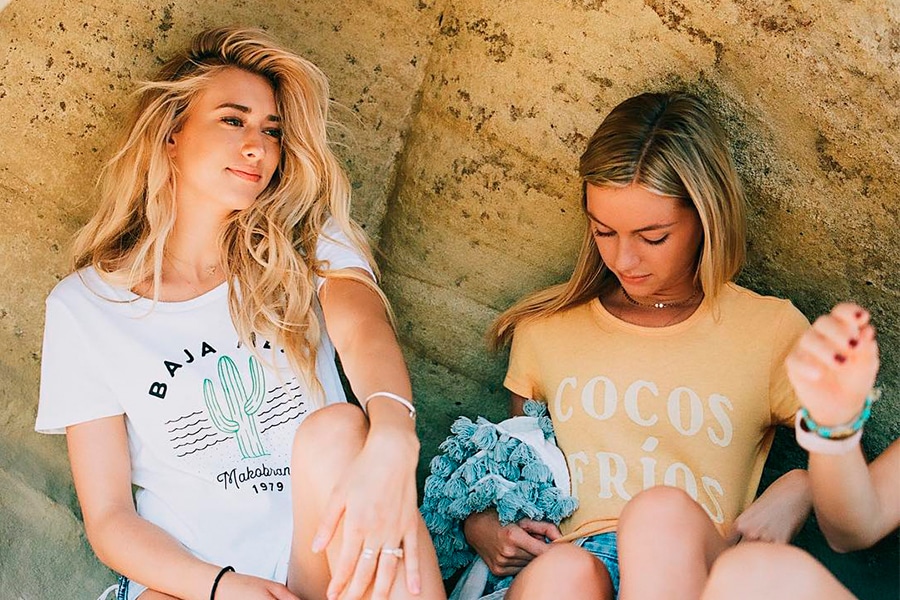 Hailing from sunny California, MakoBrand is owned and operated by three ocean addicts who are all about surfing, outdoors living and the beach.
The simple but eye-catching collection of men's and women's clothing is inspired by California's coastal towns. We spoke to the team to get the inside information on the t-shirt collection…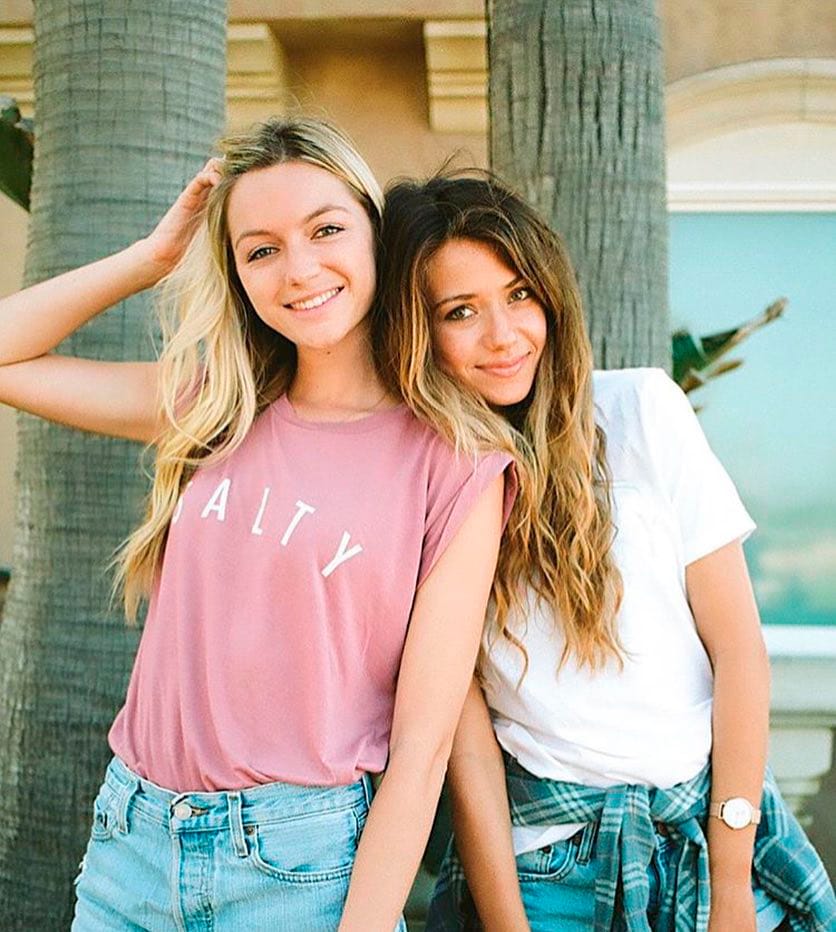 Where was MakoBrand born?
MakoBrand was founded in La Jolla California in 2014. We are now all currently living and operating MakoBrand from Charlotte NC, which puts us just a couple hours drive from our two favourite outdoor past times – mountain hiking through the Appalachian Mountains and hitting the amazing Outer Banks beaches.
For those who haven't been, describe La Jolla?
La Jolla is such a beautiful area which really inspired many of our staple items (the Salty, BahaMex, Turbine and more). With a great coast line and trails through canyons, it's an outdoor enthusiasts paradise! Sandy toes and cozy clothes is a way of life in La Jolla.
What is Mako? How did the name come about and what does it mean?
A Mako shark is one of the oceans fastest creatures. We all think they are just so cool and they have been seen from time to time off the coast of La Jolla. We feel strongly about the health and well being of the waters we love so much. The Mako shark is our favourite shark and one that we hope people will love enough to protect. So it became our mascot.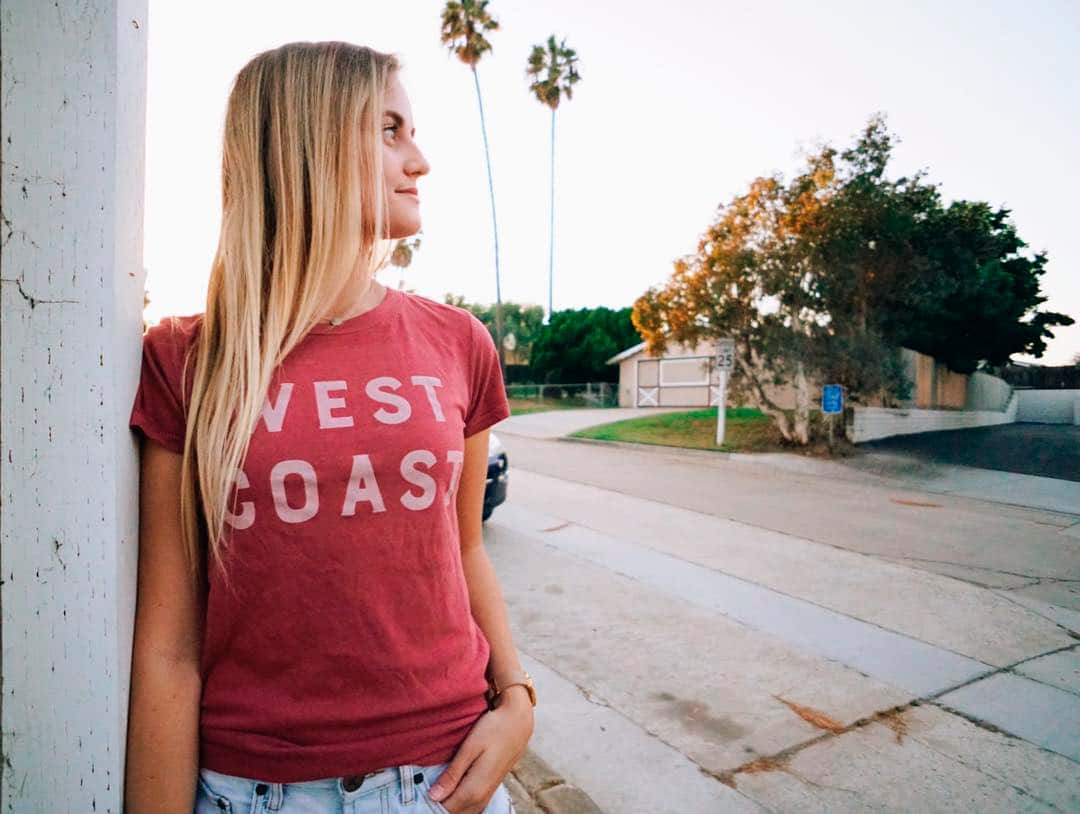 What is Cocos Frios?
Cocos Frios means "cold coconuts." There's a little stand in Mexico near a really great surf spot that sells fresh coconuts. That was the inspiration behind one of our most popular t-shirts.
How did you three friends meet?
We've all known each other for years. Daniel and Maria met in middle school back in the 90's and have been together ever since and I met Shannon in a cardio dance class. She has become more of a sister to me, and Godmother to my kids. The three of us get along great and so we thought that MakoBrand would be a really fun adventure we could all enjoy together. It helps that we all bring different strengths to the MakoBrand table.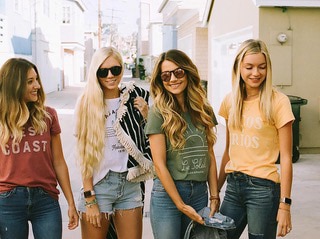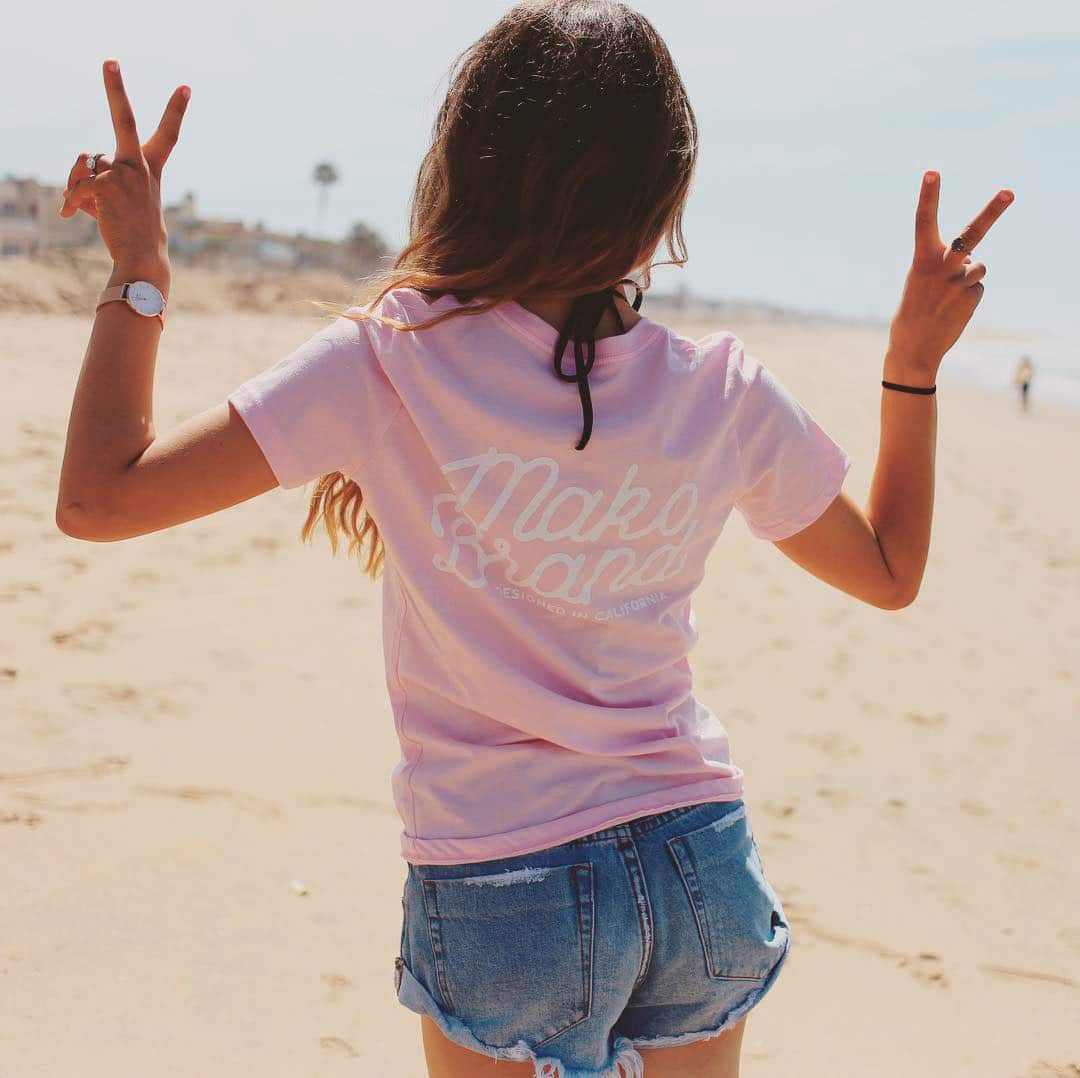 How did Mako brand come about?
MakoBrand was born from the idea of us all doing something together. Combining aspects of our life that we love with fashion. I think our passion for the joy of the great outdoors shines through in our designs.
Do you each have a favourite tee? What is it and why?
Yes, we do have favourites! This question was a tough one but we managed.  Maria. "My favourite is the Salty t-shirt. It's just beyond cozy and so soft. I can be dressed up a bit for a casual outing or is can just as easily be paired with a good pair of cutoffs and flip flops." Shannon "I'm between the Salty because its so soft or the Turbine because I love the colour. But the BajaMex is so cute worn with shorts or jeans and a leather jacket in the fall." Daniel "I really like the Nuclear t-shirt right now. I wear that the most."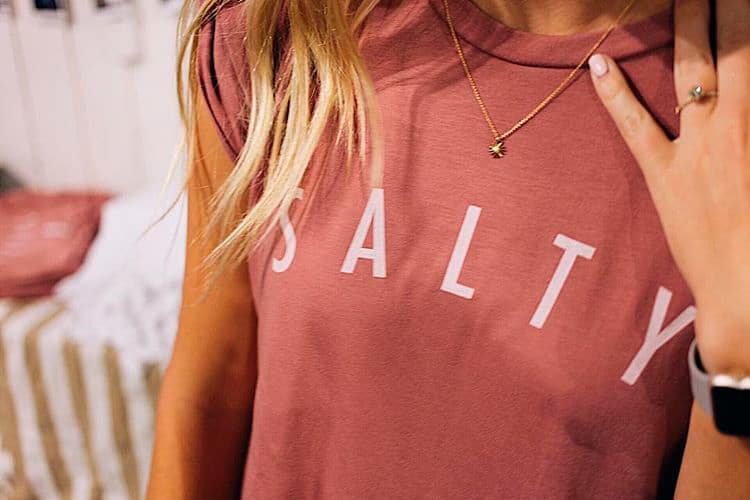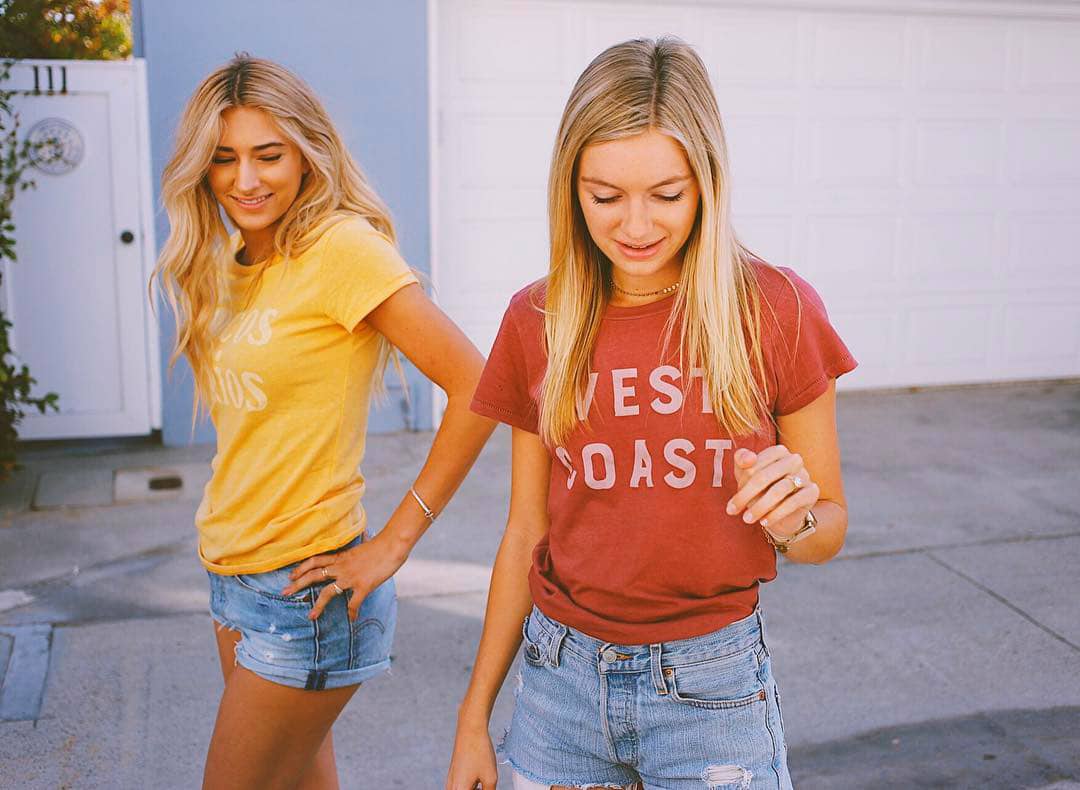 What's the inspiration behind the tees?
Our inspiration comes from all over. At the core of it, we want function and comfort with unmistakable style. The Salty t-shirt is a nod at the love of the sea and its salty waters. But we're also greatly inspired by photography and art.
As lovers of the coasts and beaches, where is your favourite beach spot and why?
We will always have a soft spot for La Jolla California, but we've found in our travels that there are so many great beaches and amazing little coastal towns. I'd say that now that we are exploring the east coast, Folly Beach Sc, is pretty incredible. Great area, great vibes, just a really nice place to head out and enjoy the ocean. But the honest answer is it's impossible to pick one over another. There are just so many great places!
Any exciting news in the pipeline to watch out for? 
Yes, we are working on some very exciting things. We've been planning our fall line. But I think we're all really excited about our Spring 2021 line. We're working with a handful of really talented photographers and artists to shine a spotlight on their talents. We can't wait to show everyone these incredible designs!