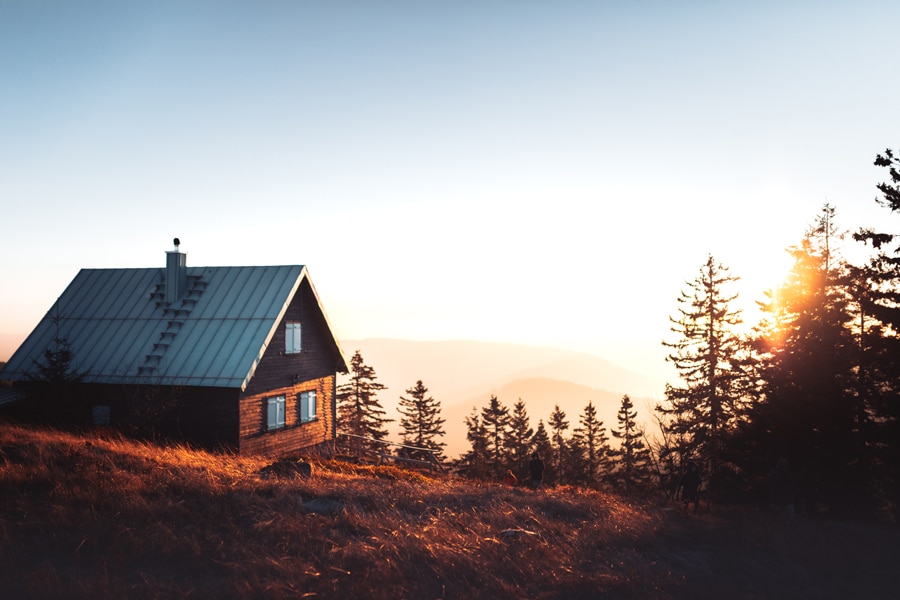 It is snug season which means lots of chilly beach walks and surfs followed by cosy sofa sessions. So embrace the season and being indoors by making your home cosy and warm.
Here are our top picks from Beach Boutique for doing just that, with plenty of inspo for the festive season too. 

Prints and Artwork
Prints bring the pazazz to your home and we've an amazing choice of fantastic seascapes and surf prints to give your home a beach house vibe.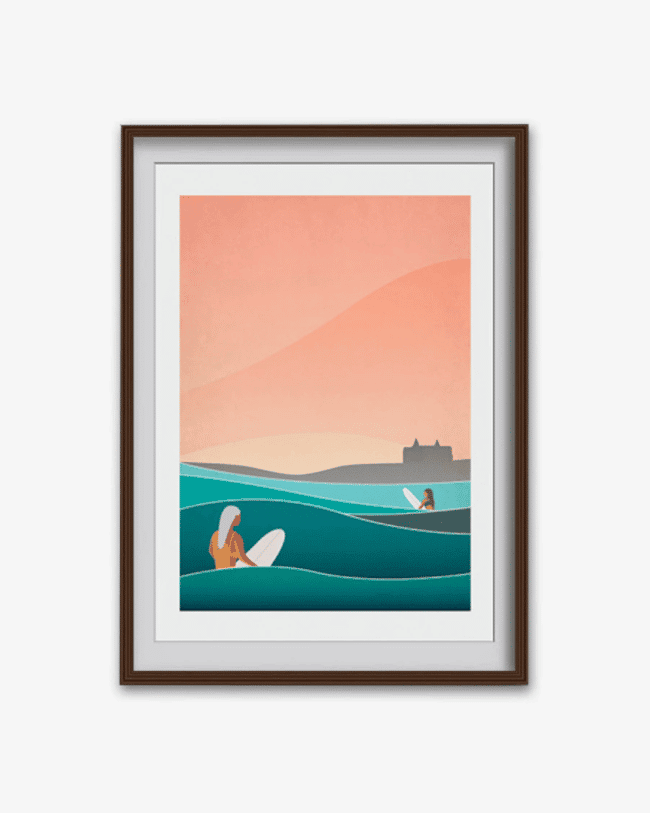 'Headland Haze' Print
From £22.99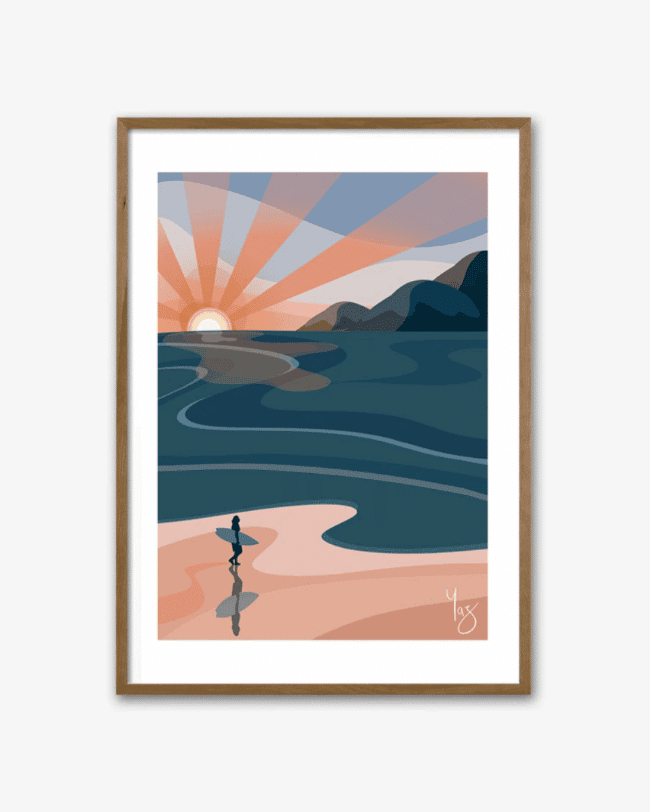 'First Light' Surf Print
£49.00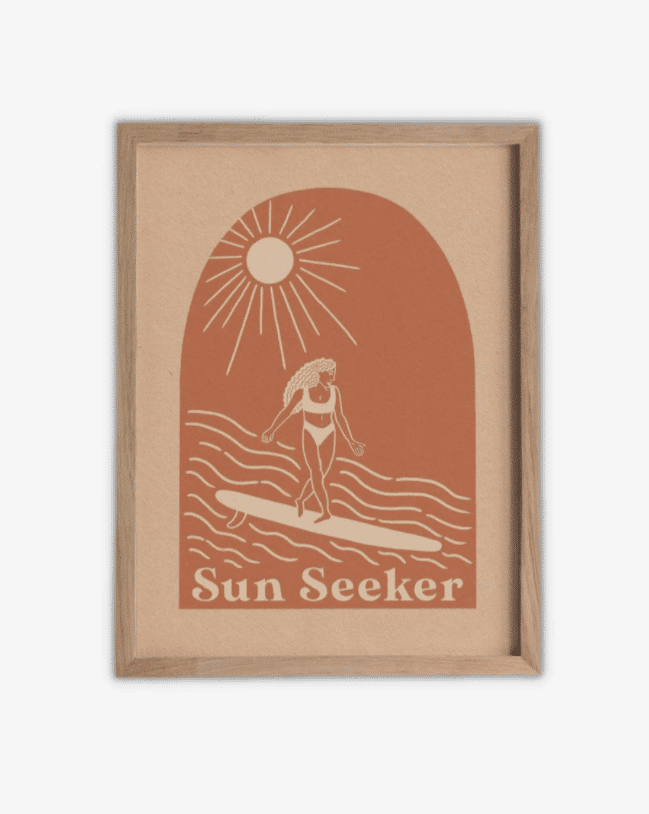 'Sun Seeker' – Art Print
From £7.50

Handmade Candles 
Nothing says winter quite like a burning candle. Handmade candles are the way to go to prevent burning nasty toxins in your home, so take a look at our gorgeous scented candles with all the Christmas cheer, handmade right here on the coast.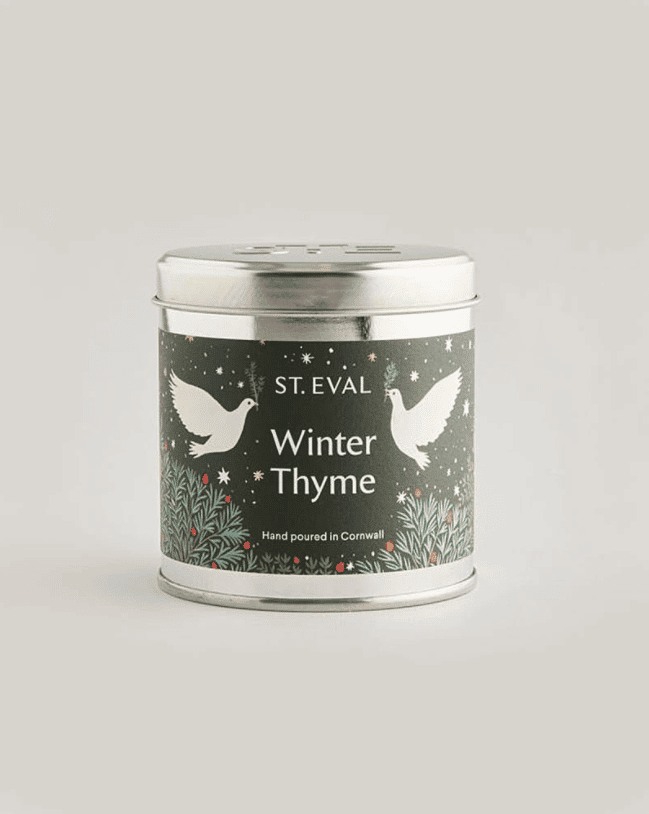 'Winter Thyme' Scented Tinned Candle
£12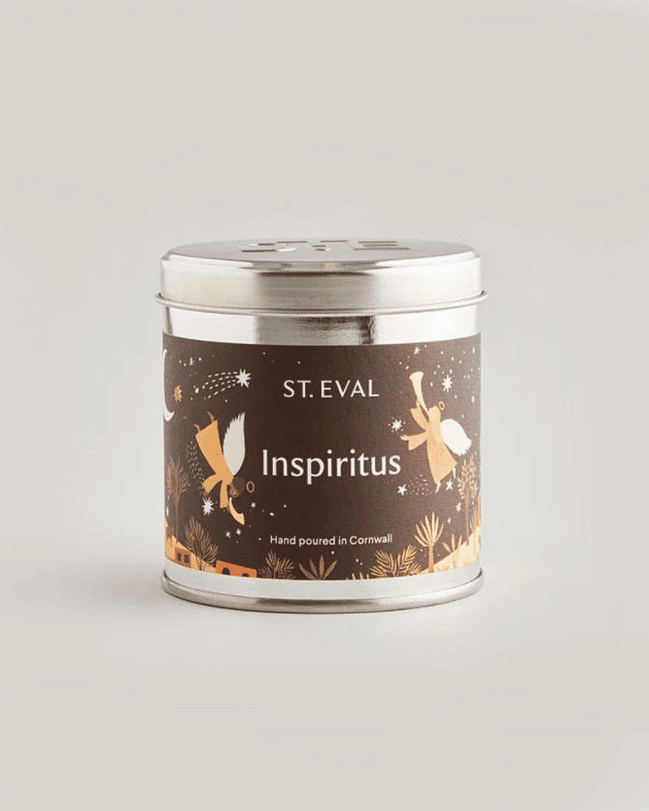 'Inspiritus' Scented Tinned Candle
£12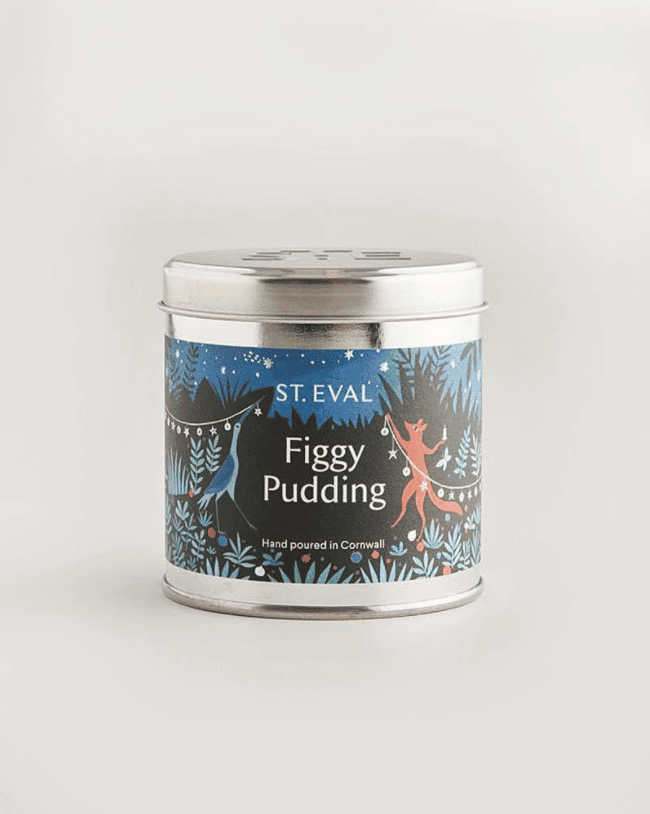 'Figgy Pudding' Scented Tinned Candle
£12

Throws and Pillows
A good looking throw and a comfortable cushion goes a long way when it comes to transforming your home from summer to autumn vibes. Go forth and get cuddly with the following: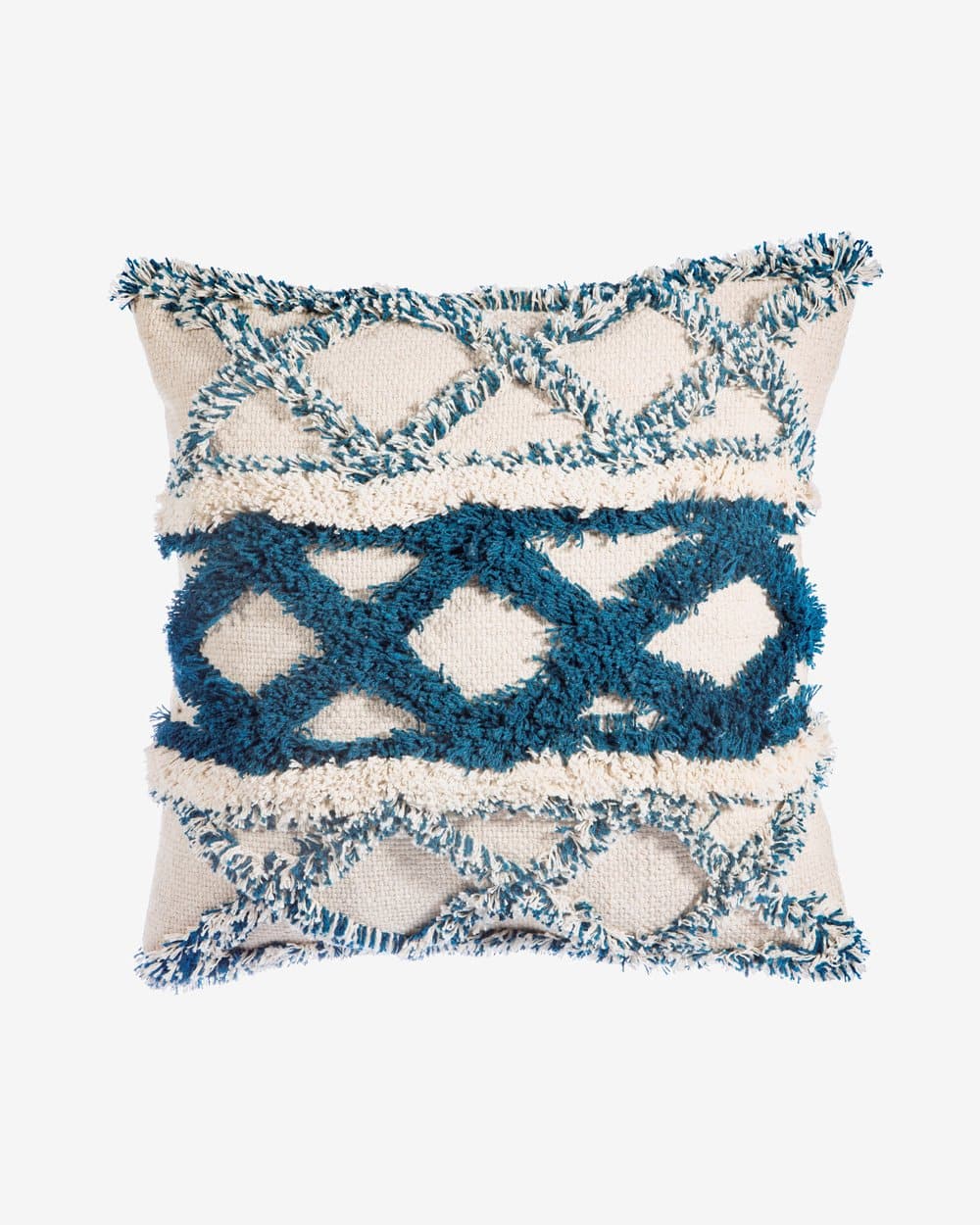 Bohemian Blue Cushion
Cosy up that sofa with this stylish and soft touch, textured pattern cushion. £16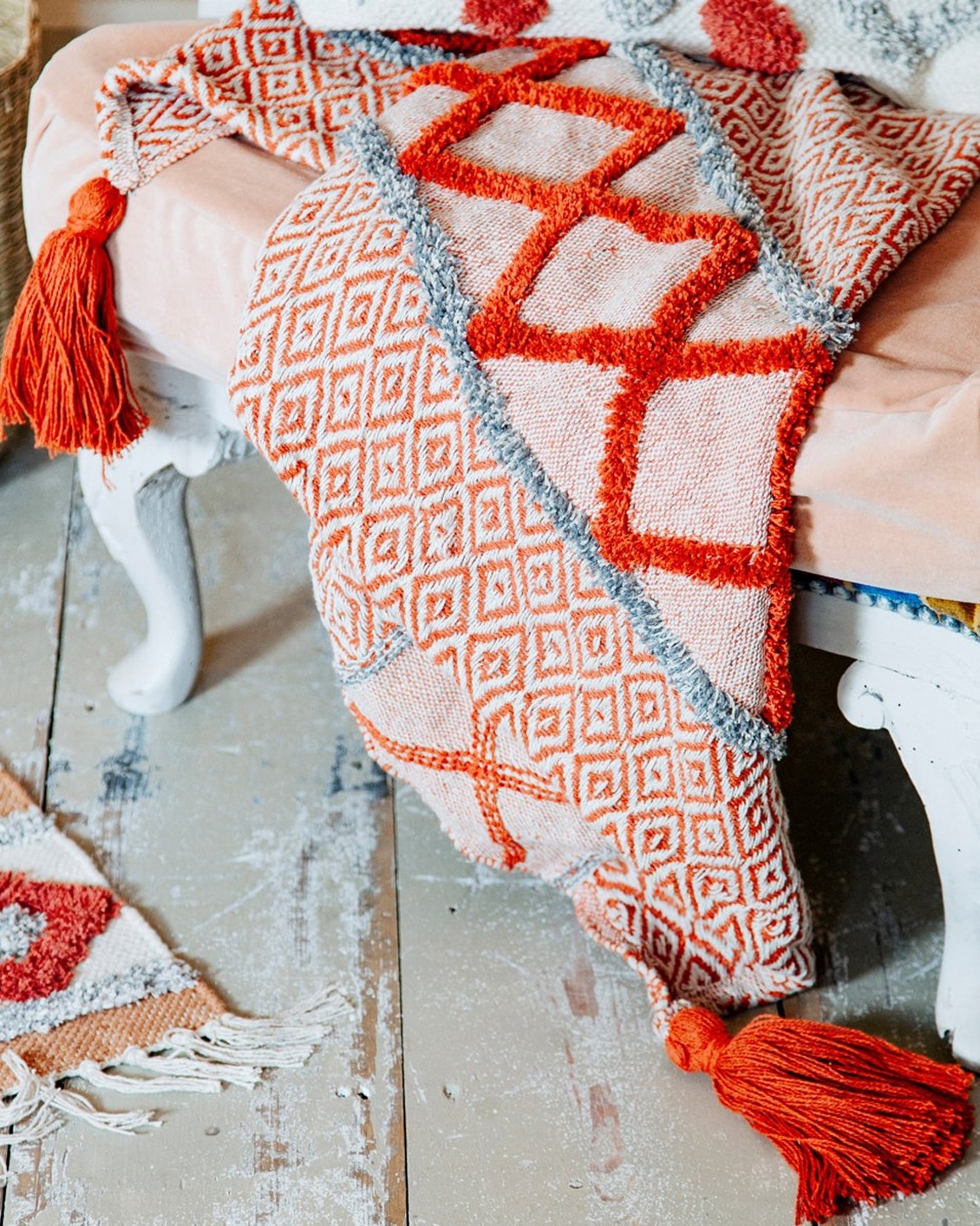 Bohemian Cotton Blanket/Throw
A soft and warming Arizona inspired blanket that is perfect to have handy on the sofa, chair or foot of the bed. £25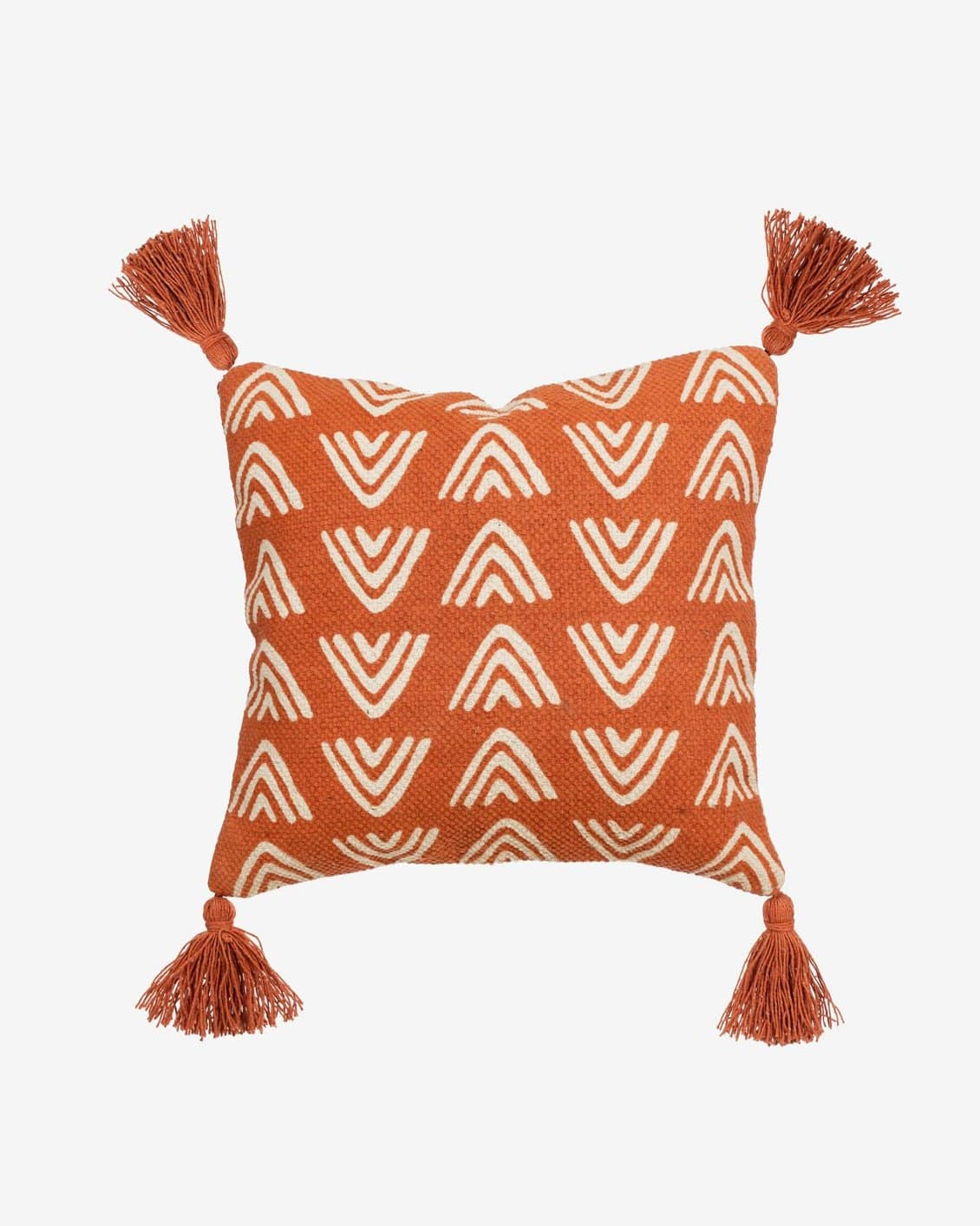 Terracotta Triangles Cushion
Add a pop of colour to your home with this beautiful bright terracotta cushion. £16

Storage
There's no excuse for ugly looking storage containers when these gems are available. Perfect for filling with blankets, wooly hats, plants and more.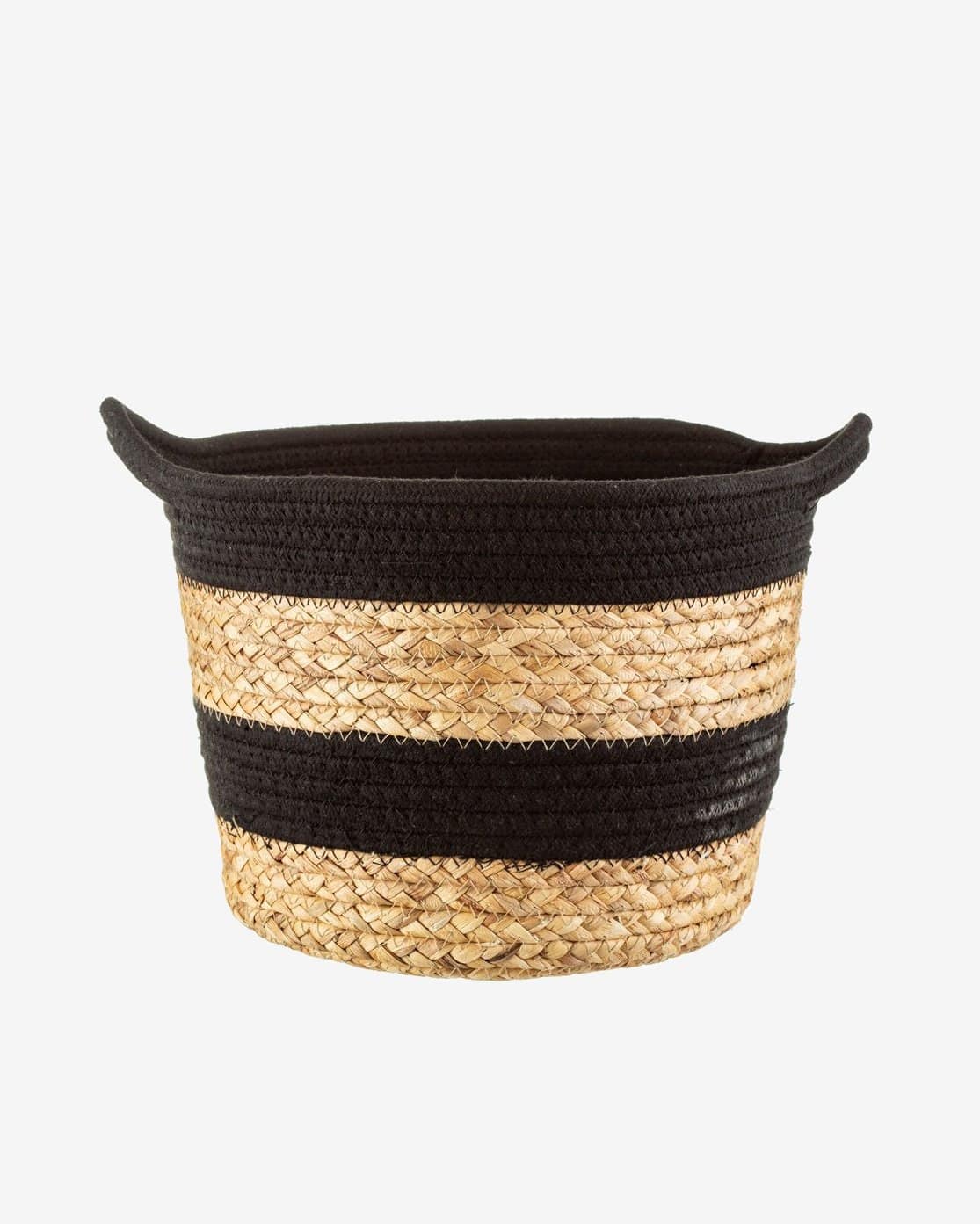 Black Rope & Seagrass Storage Basket
A great way to add some extra storage to your home. Made from natural seagrass and finished with black rope to create a chic black stripe pattern. £14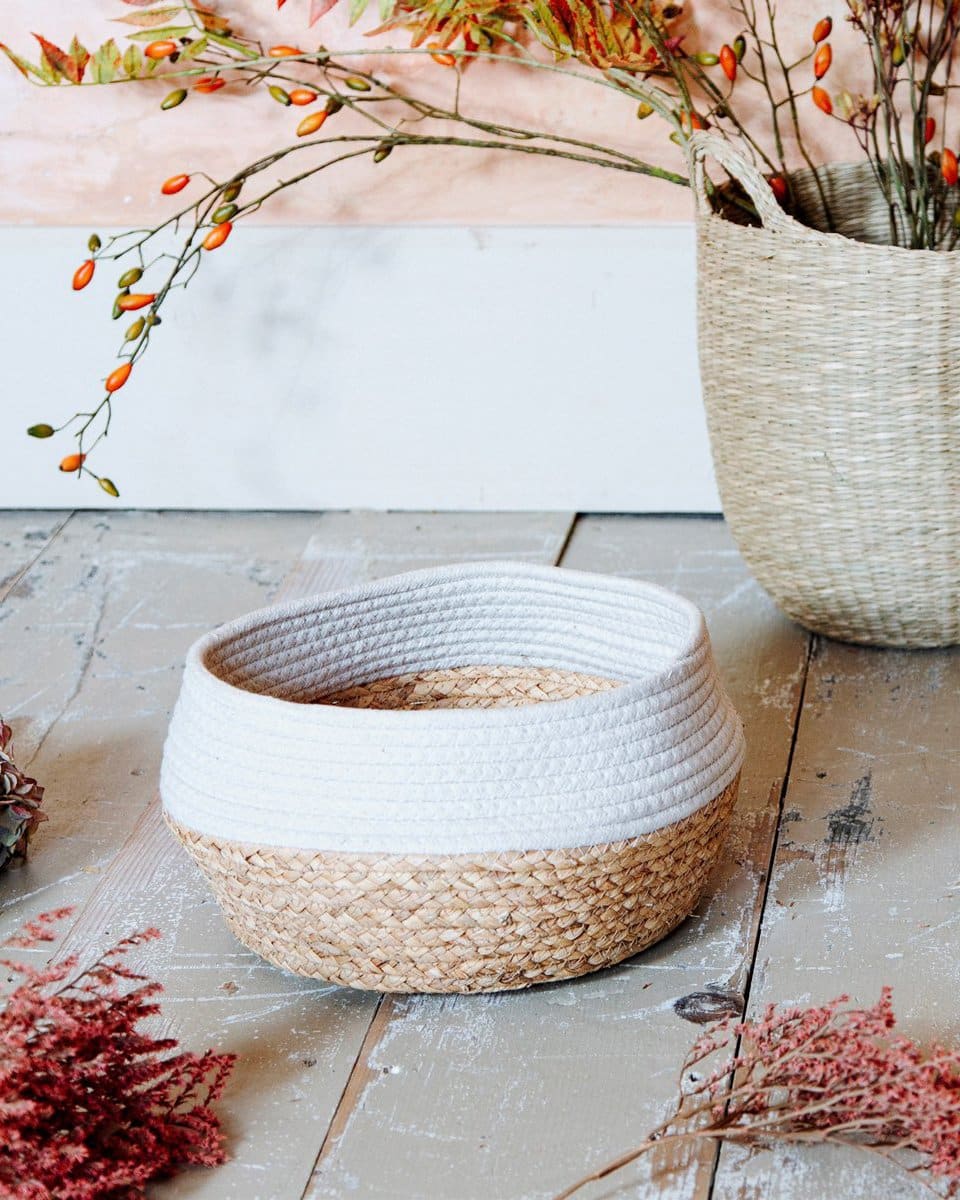 White Dipped Rope & Seagrass Basket
Add some extra storage to your home with this gorgeous natural seagrass basket. £14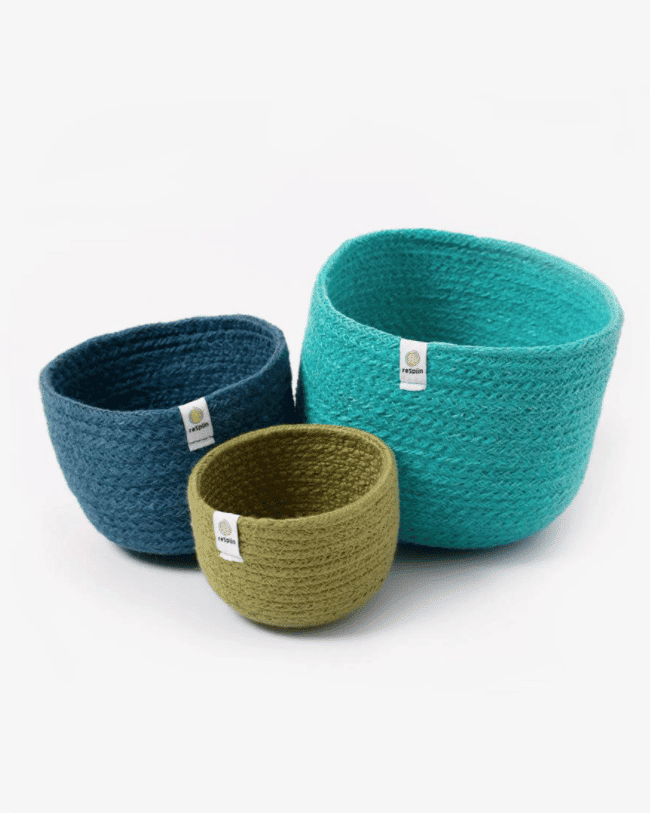 Three Piece Jute Basket Set – Ocean
This set of three natural jute baskets are perfect for storing toiletries, makeup, jewellery, facial rounds and even keys the plastic free way. £17

Little Details:
When stocking up on home comforts, don't forget that smaller items can have a big impact when it comes to adding cosy touches. From books and candles to a warm hot chocolate, it's all about surrounding yourself with the things you love.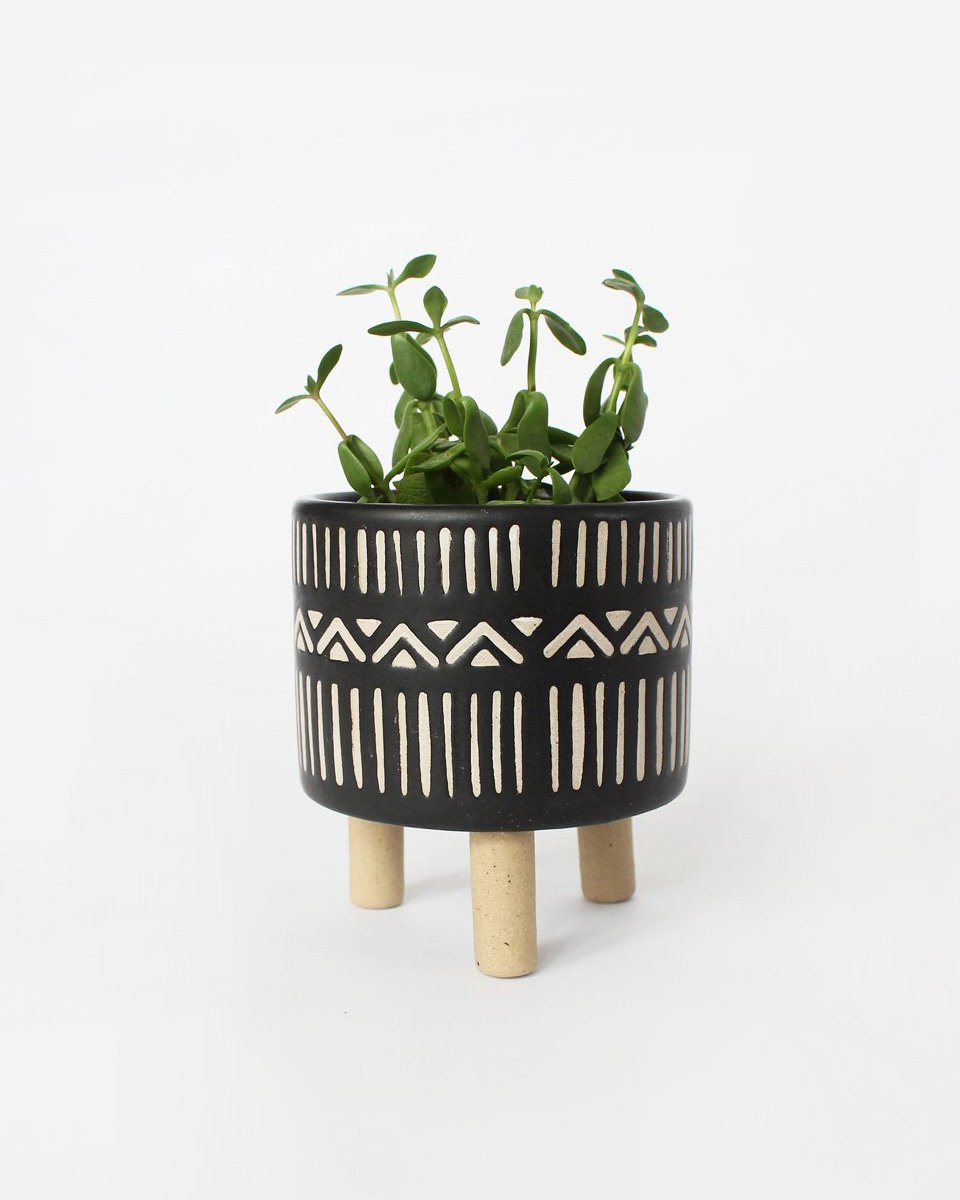 Nala Leggy Mini Planter
White geo prints meet with a matte black base, complementing any bohemian home. This mini leggy planter is a match made for those with a love for all things leafy. £11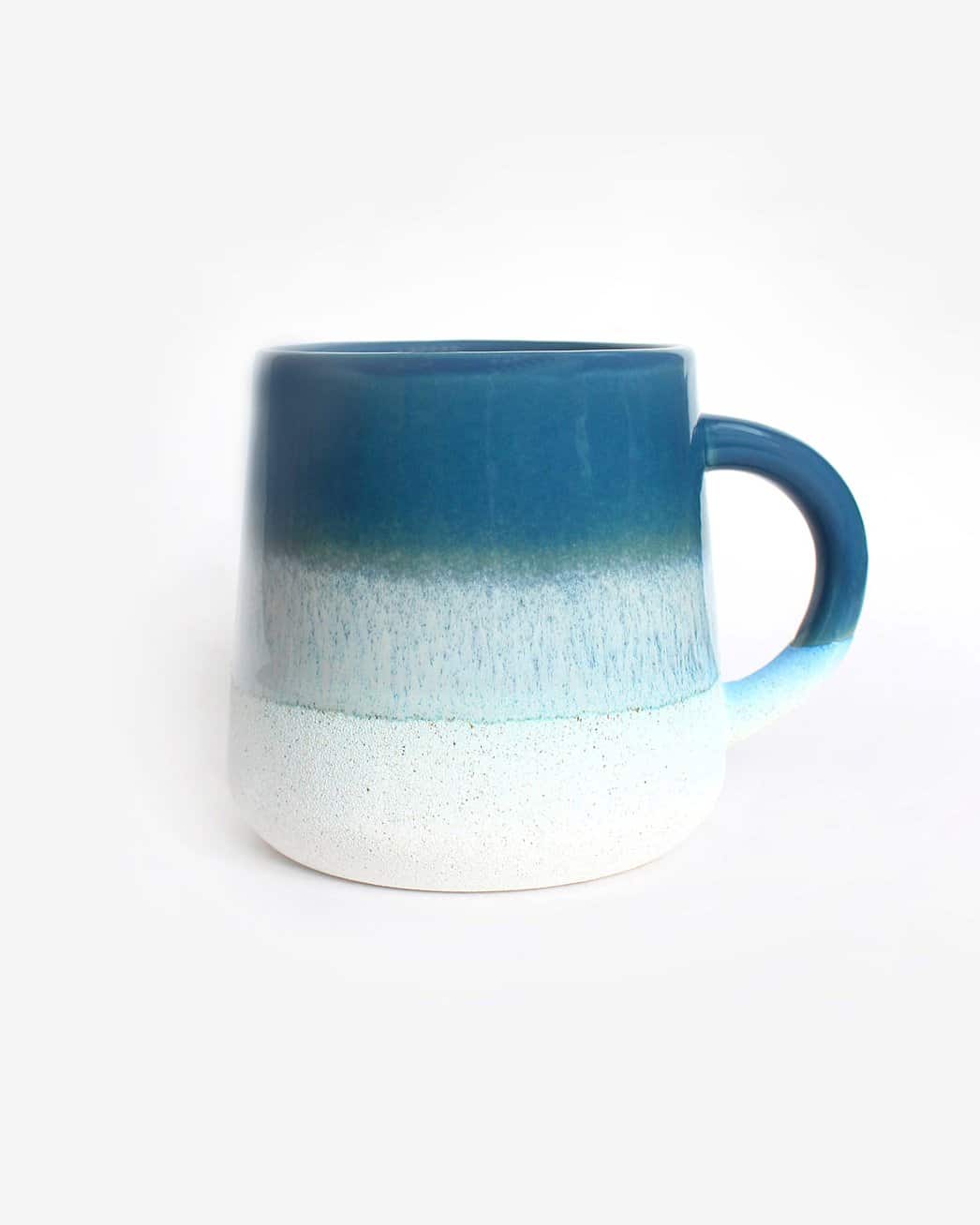 Glazed Ombre Mug
Enjoy your favourite tea or coffee in this beautiful ombre glazed mug. The perfect addition to any bohemian beach home. £9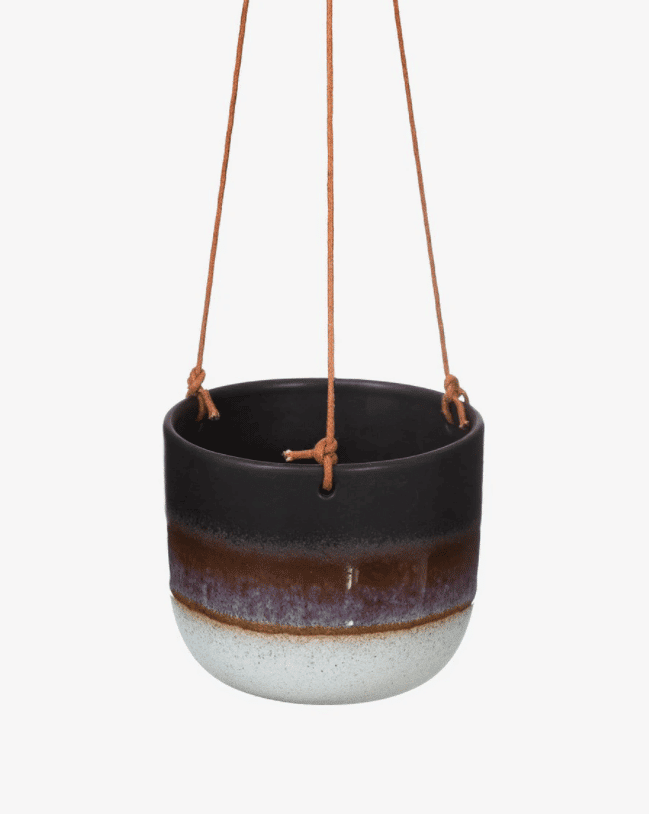 Glazed Ombre Hanging Planter in Black
This tonal black planter is accompanied by string for hanging. The rustic texture and dip ombre effect are created from the reactive glaze which forms subtle variations in colour tones, making each one beautifully unique.£11

Give your home a cool festive feel with these beautiful decorations.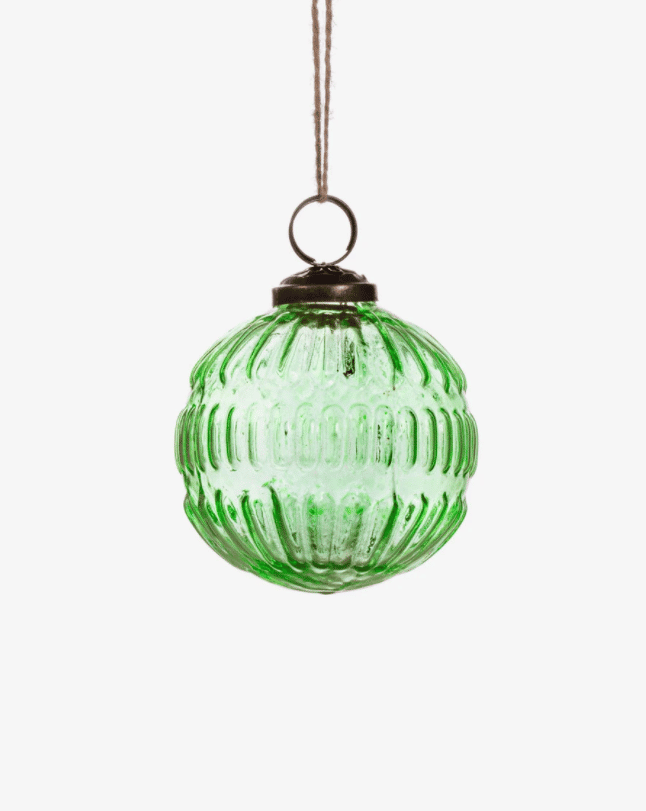 Green Recycled Glass Grooved Bauble
This clear glass grooved bauble is designed with the future in mind and the earth at heart. Go back to basics with the minimalistic design and recycled glass material. £6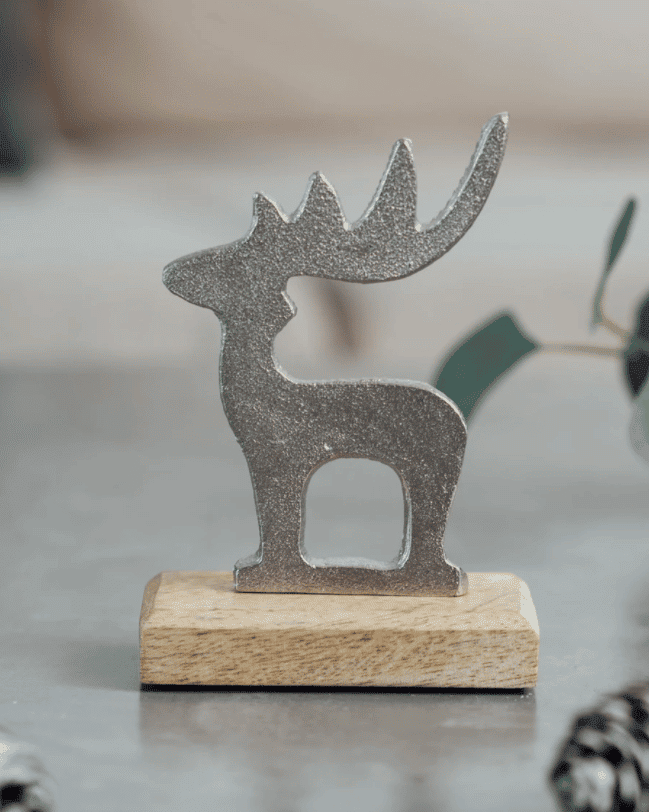 Metal Christmas Reindeer on Stand
Add a festive touch to your home with this beautiful silver reindeer Christmas decoration. £6.50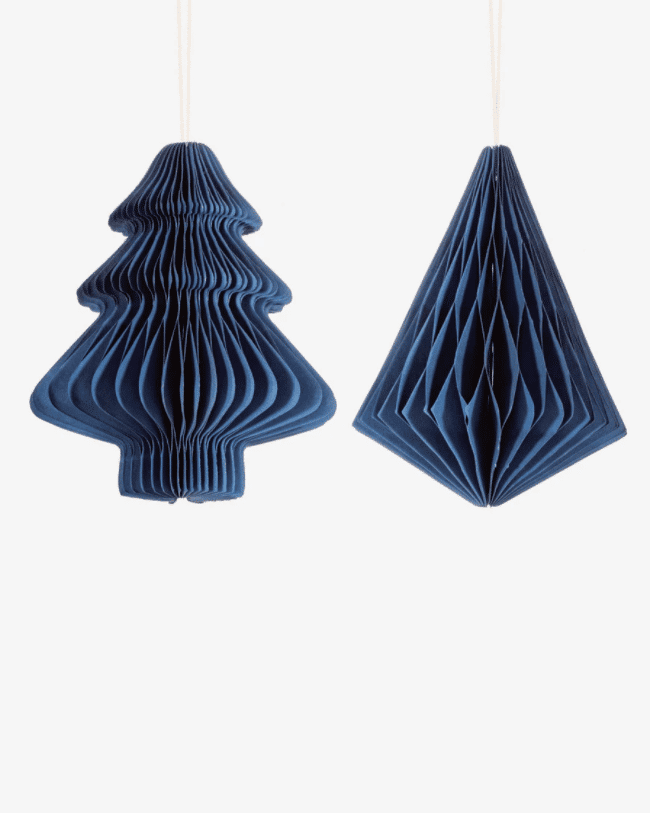 Dark Blue Honeycomb Hanging Decoration – 2 pack
Add some timeless festive joy to your home with this set of two eco-friendly and sustainable honeycomb decorations. Crafted from recycled paper to create a design of volume and on-trend style. £4.50