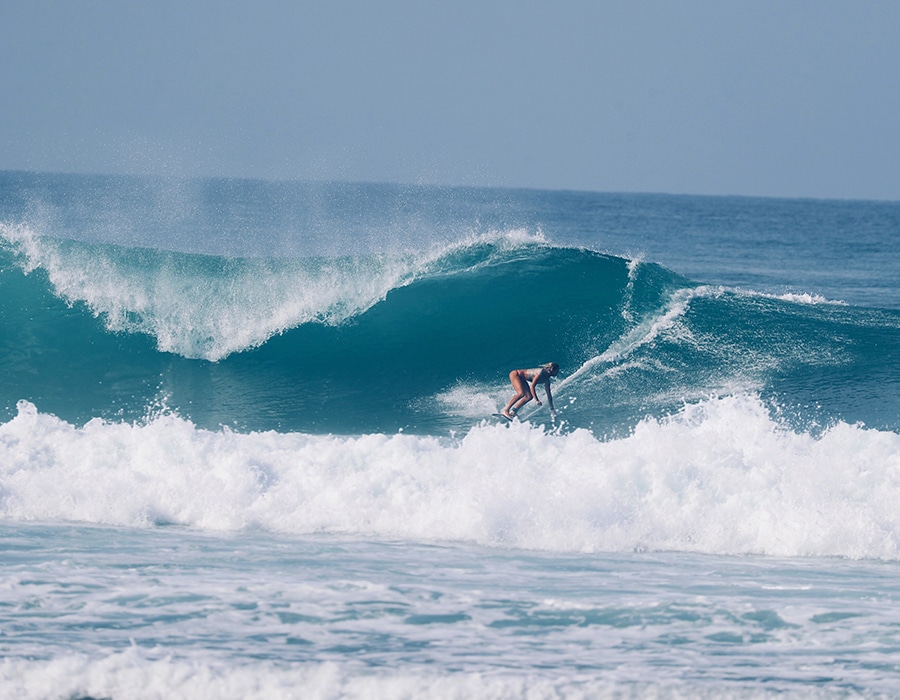 Lanka Living Surf is your home away from home. Our family villa is uniquely positioned in the jungle, amongst kind hearted locals, inquisitive puppies, and away from the noisy streets. We share epic moments, eat, surf, explore, party and repeat all together. This is a dream surf community: a lifestyle of warm water waves in a perfect climate, un-crowded lineups and crazy parties. All shoulder to shoulder with a tight-knit tribe of incredible people in a place where it's safe to be yourself. Come to Lanka Living Surf to level up your surfing skills and experience a surf getaway like no other.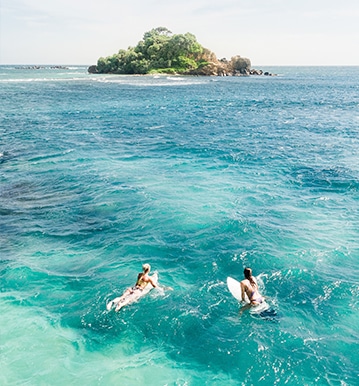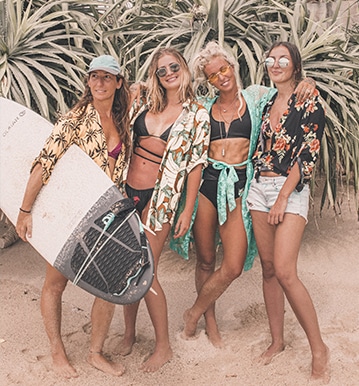 What our guests say about us:
Second time there, and planning to come back a third time!
Come for the surf, stay for the family! I planned on staying at Lanka Living for a week but ended up staying two. The camp soon became my home away from home, thanks to the warmth and kindness of Patricia and Mika. The food was excellent, the company was even better, but let's get onto why I went: the surfing…  As a level 2 surfer I was looking for a place that would push me. Mika is one of the best instructors I've ever had. It was refreshing to have a great female instructor (#girlpower) – she pushed me to surf my best and was very focused on technique, but always kept safety at the forefront. Video analysis was particularly helpful. Ahangama and its surroundings have many different surf spots at different levels, meaning it's one of the best places to level up and push yourself out of your comfort zone.   Come for the surf, stay for the family. Mika and Patricia – I can't wait to see you both again soon. Keep kicking ass. – Tamara, London, UK
What are the waves like near your surf camp?
We have all kind of waves in Southwest Sri Lanka. It is paradise for beginner and intermediate surfers: sand bar, reef bottom, A-frame, and point breaks, all within 5 minutes of the villa via tuktuk. 
When you're not surfing what can you get up to?
We're all about having a good time in Sri Lanka. Before and after surfing we plan activities several times a week. Sunset cocktails, road trips, swimming with wild sea turtles, and sight seeing are amongst our favourite adventures. You may find that you don´t want to leave serenity of the jungle villa, and hanging out in the outdoor hammock and pillow paradise (we wouldn´t blame you). Tours can also be organized on the fly, and there´s never any pressure. But rest assured there's always something exciting going on!
What's the climate like?
Tropical all year. Our surf season starts in November and ends in April.