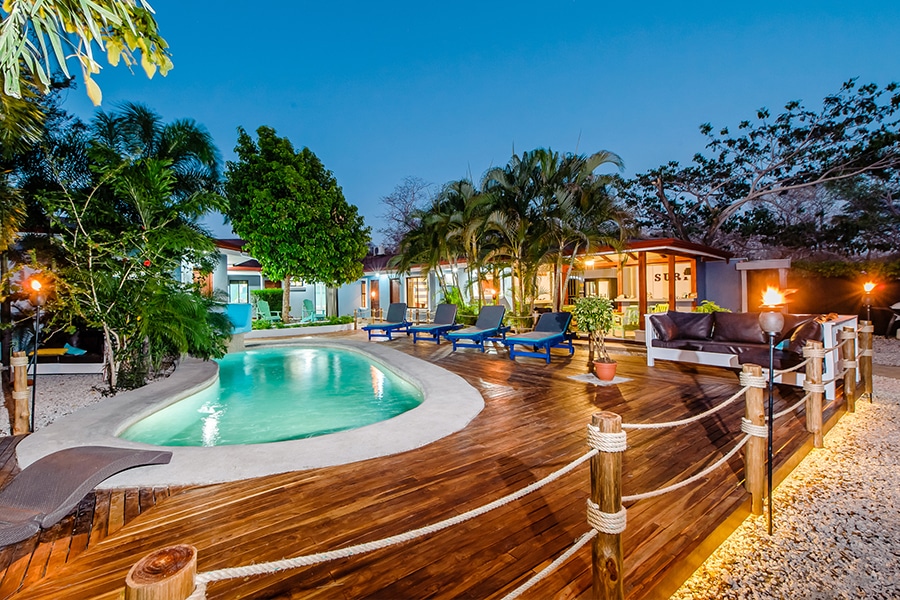 Located at Tamarindo's main surf break and surrounded by mountains and waves, Kelly's Surf Shop offers the perfect Costa Rican coast base. We've got around 8 surf spots within 2 to 30 minutes from the camp and our surf packages will bring you to all the breaks. The neighbourhood is serene and scenic but just 10 min walk from Tamarindo's nightlife.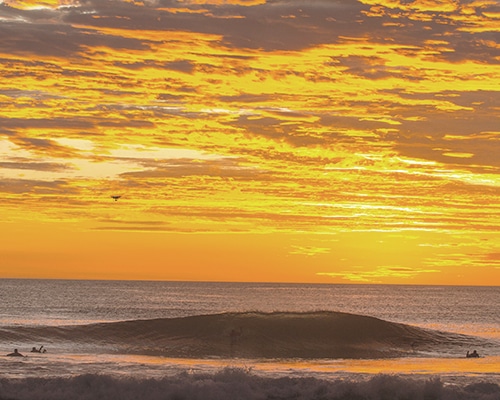 The camp has a beautiful chic design, spacious and elegant rooms, a swimming pool with waterslide, yoga shala/functional training area and a mini tikibar. Our restaurant serves a fresh, healthy mix of continental and typical Costa Rican breakfast. Our surf-packages include many surfing sessions per week, healthy breakfast airport transportation, bike, surfboards and tours.
Whether you are a beginner or an expert, our aim is take you to the best surf spots so that you have the most enjoyable experience of your life. Let's define what Pura Vida means for you. Tuanis!