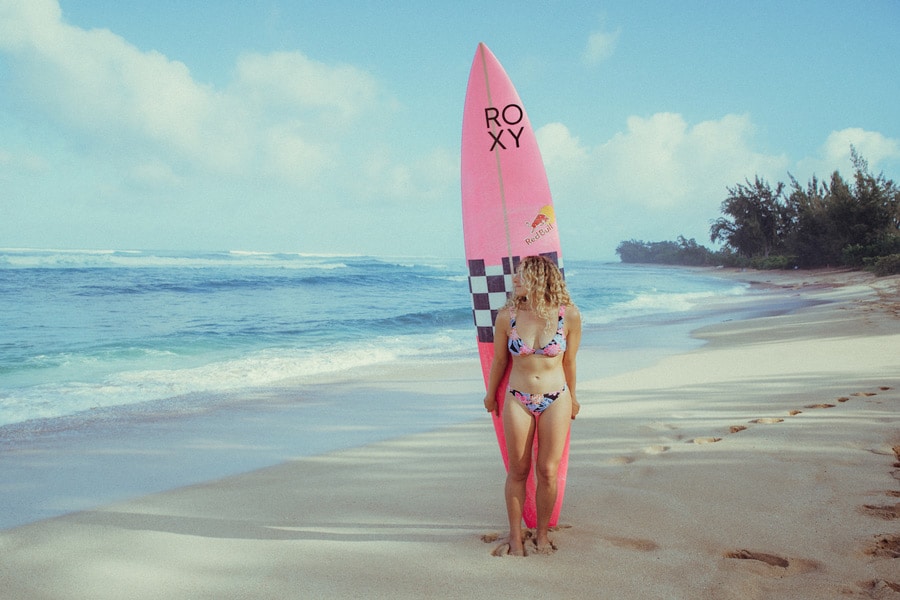 Isabella "Izzi" Gomez is a Florida-native who's been making strides for women in the world of big wave surfing – she's got her eye on winning at Jaws and pushing herself to make it to the top and is a real example to aspiring surfers everywhere.
Izzi grew up surrounded by surf culture, looking up to local stars such as Lisa Andersen and Kelly Slater; at age 6, she became passionate about Stand Up Paddle, a sport that was soaring in locations such as California and Hawaii. At 14, Izzi qualified for the SUP World Tour and by the following season, she had become the new World Champion and a fan-favourite. Since then, Izzi has gravitated towards big wave surfing, standing proudly in the line-up on legendary waves such as Jaws and has recently joined the Roxy team.
Ever wondered what it was like to surf a wave that big? Yes us too! So read on…
Below: Izzy at Jaws. Photo by Pompermayer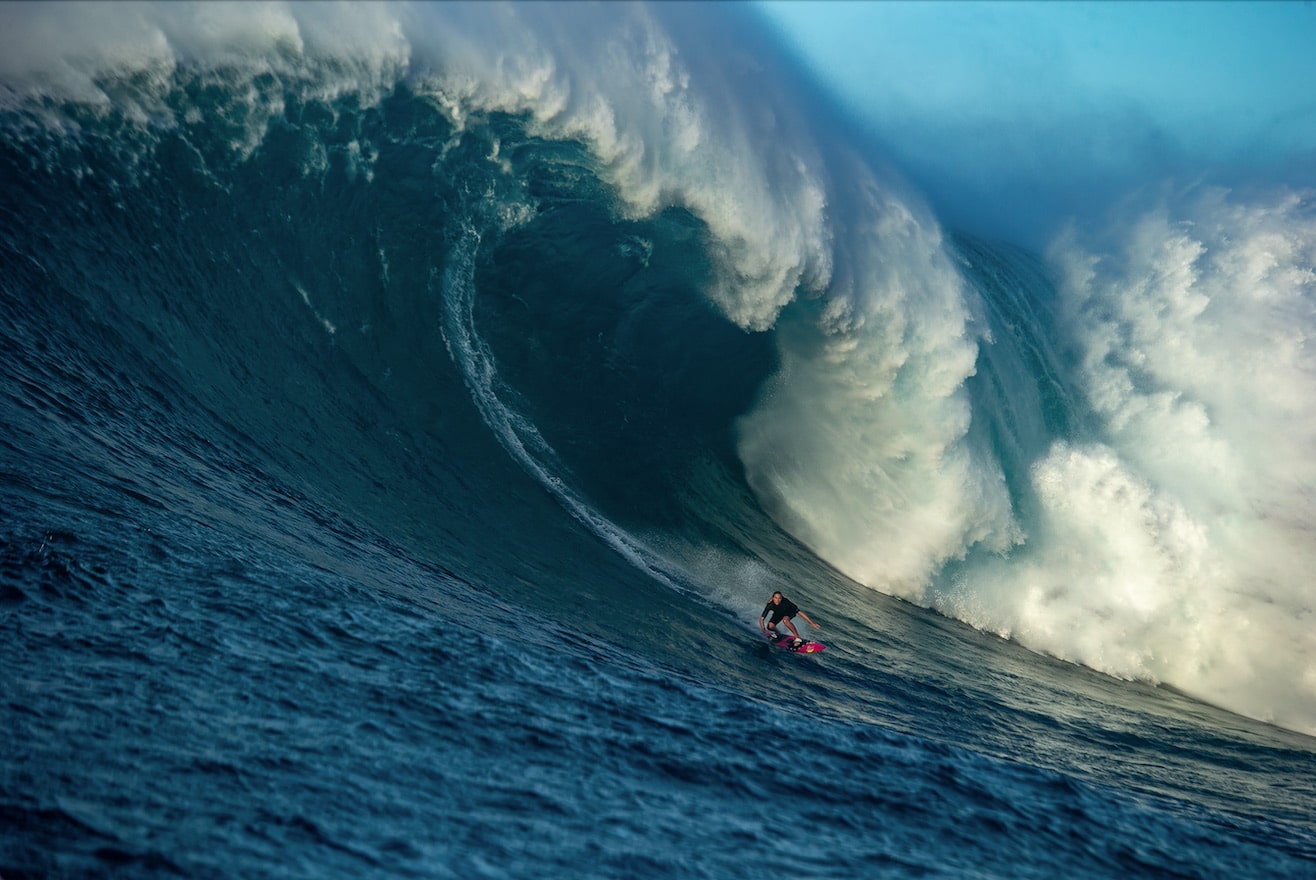 Izzi, where are you from and how did you get into big wave surfing?
I'm from Anna Maria Island on the Gulf coast of Florida. I always had a love for big waves since I was young and at some point about three years ago I really put all of my time and effort into this dream of becoming a big wave surfer. Paige Alms really helped me and took me under her wing so she is a big reason why and how I got into big wave surfing.
Describe your first trip to Mavericks, what did that feel like?
My first trip to Mavericks was actually supposed to be a road trip to surf in Northern California and there ended up being swell for two weeks straight! It was pretty amazing to get that many opportunities to surf and get comfortable at a new spot. I was definitely intimidated being in a new lineup but everyone in was really inviting. Wiping out in cold water felt a lot heavier than I expected, I had one pretty long hold down and it just wouldn't let me up. Wearing a super thick wetsuit took some getting used to but after a few sessions I felt good! I love the wave and I can't wait to put some more time in there.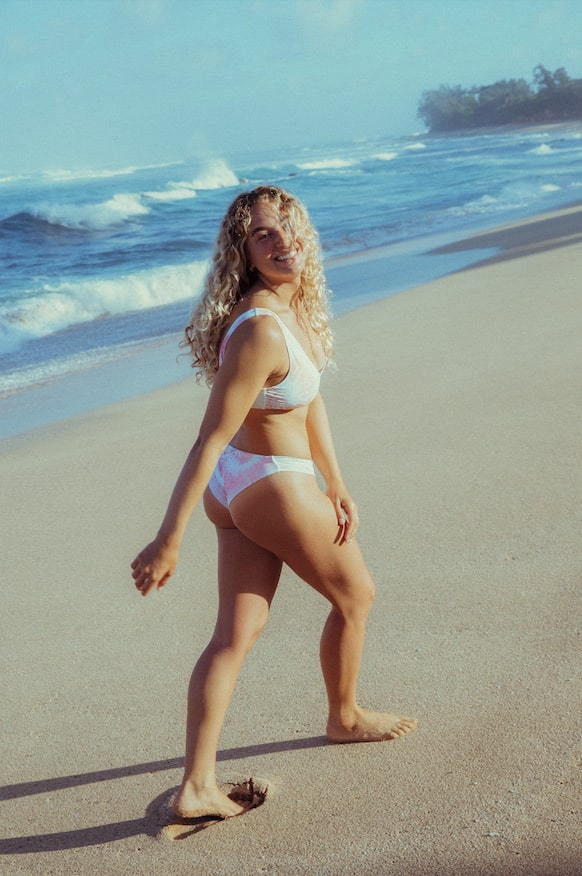 Which are the biggest waves you've surfed and why do you like it so much, how does it feel?
I'm not the best judge when it comes to wave height, haha! I'd say the biggest waves I've surfed are 20-40 feet. I love it because there is so much out of your control and you just have to surrender to the ocean and be ready for anything. I've learned so much from big wave surfing that I can apply to my life in general. When I'm paddling for a wave something just clicks. It's almost like time is standing still and it's the coolest thing. You see the wave coming and feel that adrenaline but as soon I'm on the wave it's almost peaceful, if that makes sense? It's like everything you trained for is coming together because sometimes we don't get a ton of opportunities for big swells during the winter.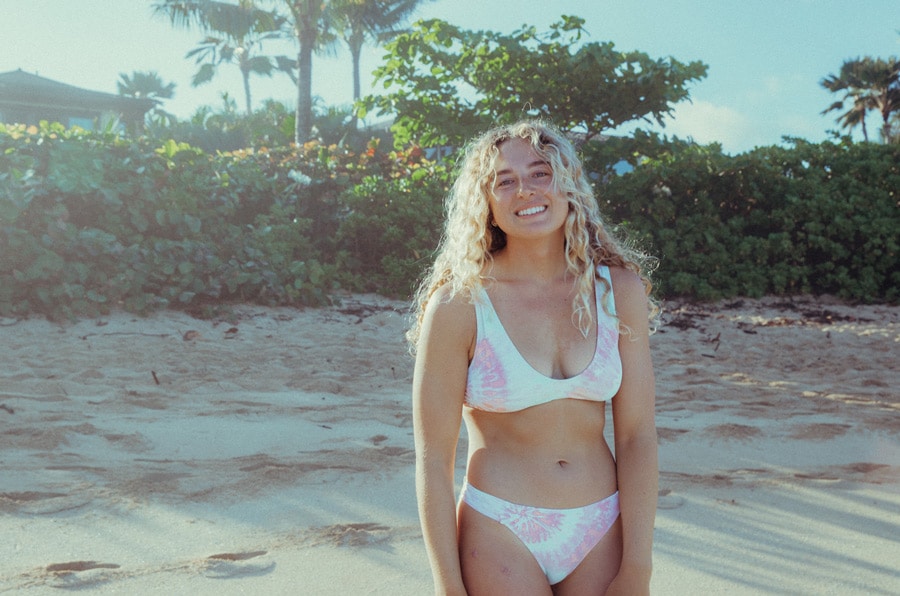 How do you conquer your fears when you're riding waves of that size?
When I'm experiencing fear, I really try to focus on my breathing and remind myself that I have trained for this moment. 
What's your fitness routine like to take on huge waves, describe your weekly routine?
During the lead up and height of big wave season I'm in the gym anywhere from 4-6 days a week doing a combination of strength training and activation to make sure everything is functioning the way it's supposed to. Then once I week I will do a trail run at high altitude to really get my lungs burning ha.ha! And my favorite training for big wave surfing is the pool workouts I don't 2-3 times a week. Not only are we working on physical strength and breath holds but really training the mind to be comfortable when you want to come up for air.
Do you have a specific nutrition routine?
I try to stay as consistent as possible with my nutrition. I have a nutritionist that I have been working with for the past few years and that has been a key factor in staying fit and strong. I don't restrict myself from eating what I want, I just look at it as everything in moderation. I try to eat as clean as possible because unfortunately there are a lot of unnecessary ingredients in food nowadays. I just do my best to fuel my body to perform.
Where are your favourite places to surf?
My favorite big wave spot would have to be Jaws just because I have spent the most time there and feel comfortable in the lineup. That's basically where my home base is during the winter. My all-time favorite place would definitely have to be Kandui. I was very fortunate to travel to Indonesia for the first time a couple years ago and I had some of the best waves in my life there.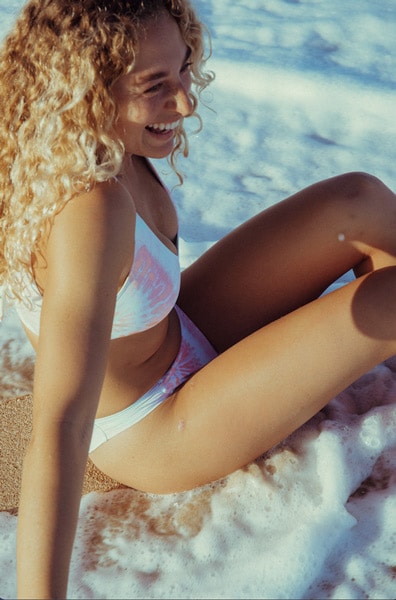 How many boards are in your quiver and which one is your favourite?
In my big wave quiver I have a 9'4, 9'8, 10'0 and a 5'10 tow board. My favorite board would have to be my 9'8. I rode it almost every swell last winter and I just really like having a little bit more length for paddle power while still being able to maneuver it. My favorite every day boards are my little twin fin and 5'7 short board! 
 You've just joined the Roxy team, congrats, what does that mean to you?
Thank you! I'm so happy! Roxy has such a strong team and community of women. To be a part of such an iconic brand that paved the way is truly an honor!
How lucky do you feel to achieve what you have?
I feel extremely grateful when I look at what I have accomplished. I put in a lot of hard work to be where I am today. I definitely didn't get here on my own though. I am very fortunate to have had such a great support system all these year through the ups and downs and mentors within the sport that helped me along the way. 
What does the future hold for you?
The next five years…. I want to continue to hone in on my big wave surfing and take it to the next level as well as travel to new big wave spots! I would love to keep pursuing competitive surfing too. I have been doing QS events here and there the past few years so I'd love to give it a full go someday. I surf for the country of Colombia so I have the opportunity to qualify for the Olympics as well. All in all I just want to be happy and have fun surfing 🙂