I
'
m not the traditional Southern California surfer girl that I appear to be. I didn
'
t get a taste of the salty Pacific or surfing until I hit 30, and I think that
'
s what makes my story so special. 

Growing up in Northwest Wisconsin, I was enamoured with fishing, water-skiing and tubing the lakes and rivers in the summer. Catching tadpoles and swatting mosquitoes equated to the perfect Wisconsin day. The winter months didn't stop us from connecting with water either. We'd build "ice fishing shacks" and haul our little houses to the middle of the frozen lake and ice fish by a cozy little fire. That sounded crazy even as I wrote that, but I wouldn't change my childhood for the world. 
Fast forward a few years, my husband and I moved to Los Angeles and my life was forever changed. It wasn't changed because of Hollywood Blvd, movie stars or fancy cars, it was changed because of the ocean. Early into our marriage and California adventures, we decided to try surfing. Naturally I'd be ok at surfing given my extensive history with water in the Midwest, right? We bought the book Wavestorms and hit the quintessential Venice Beach.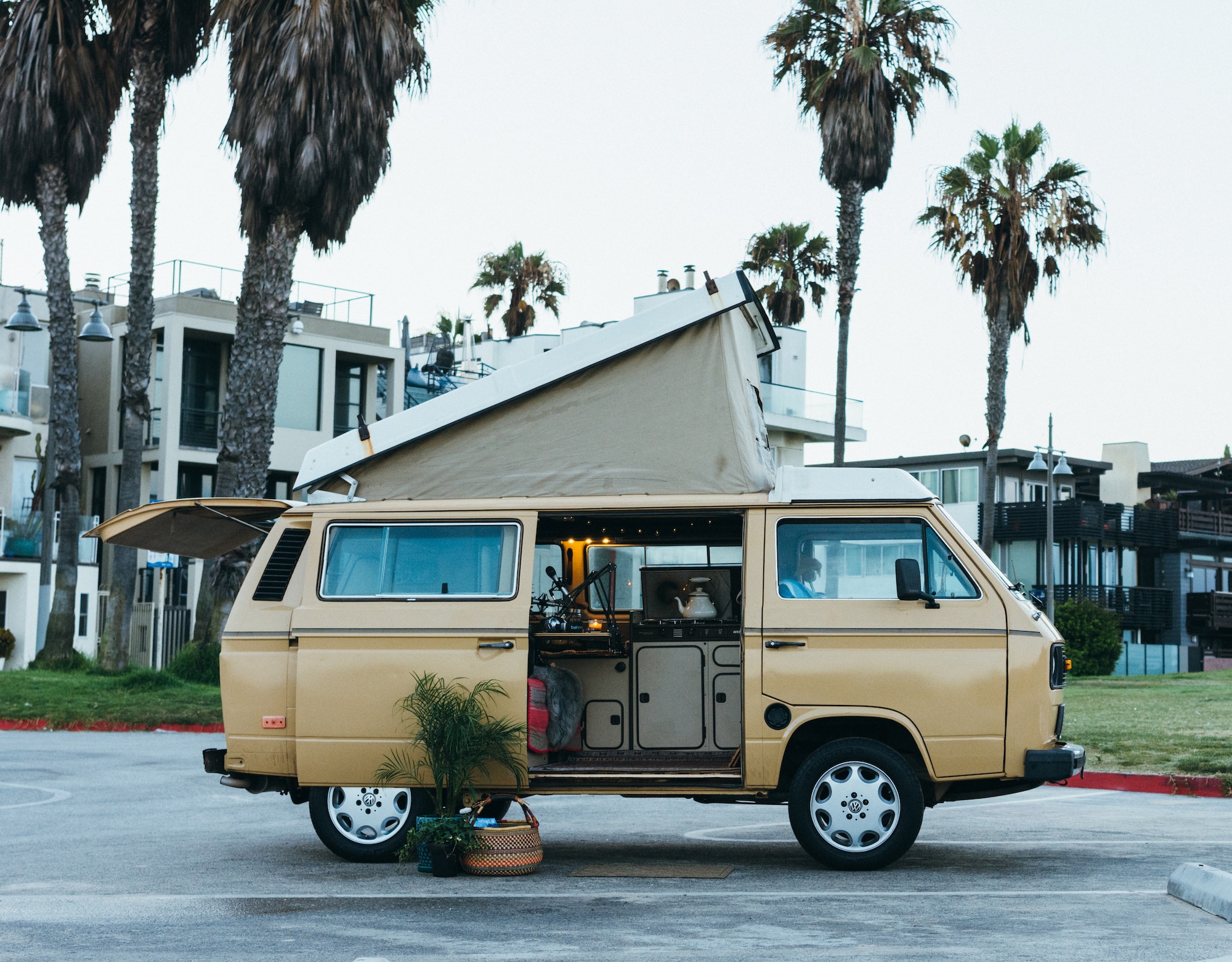 I'm not exaggerating when I say it was nothing short of horrible. I thought I was going to drown, it wasn't fun in the slightest, and in fact surfing seemed quite impossible. It would be very easy to chalk that up as 'never again.' But that's the point. No one is supposed to be good at surfing right off the bat, and that's why people give up so quickly. Humans like to be good at things, it's not fun or enjoyable for the ego to fail, especially over and over again, as is the case with surfing.
 In hindsight I realise it's not actually about surfing, it's about being patient enough to first develop a relationship with the ocean. Learning to respect her and her power, understanding how she ebbs and flows, the wind, the swells, the tides, the wildlife, and being mesmerised by her continuous dance. 
Once you take a moment to pause, to listen and try to ask questions and learn about her, then you can apply your own dance and she will welcome you. 
When I say the ocean has changed me, I don't really know where to start. I was inspired to start my podcast called the Salted Spirit where I interview waterwomen from all over the world pushing mental and physical boundaries in their lives and for our oceans. We  are the protectors of the water; advocates for our planet and advocates for our own health and that of our families. My podcast has a focus on mental health and we cover topics like PTSD, eating disorders, grief and loss, anxiety, miscarriage, and more. Each story has a fascinating tie to how the ocean has helped heal, change or inspire these women. I'm amazed and inspired with every story and every episode.
The ocean has also taught me about plastic pollution, climate change and the environment. This led me to my volunteer work with Surfrider Foundation, serving as the Chapter Chair for two years in Los Angeles. I never thought of myself as an activist, but this community welcomed me with open arms and helped me gain confidence and a voice for our oceans.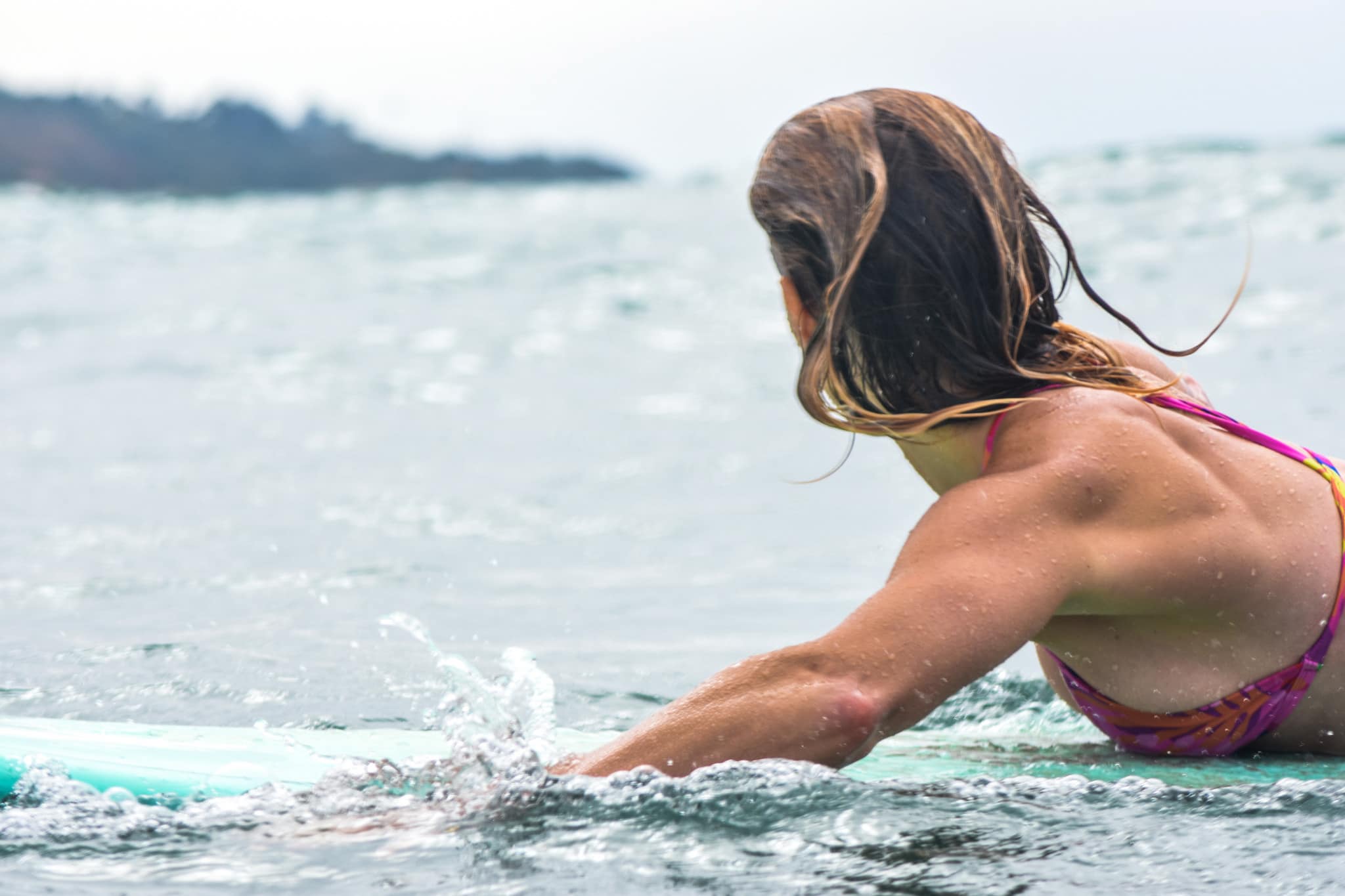 Surfing and the ocean has completely changed the way we travel; instead of going to big cities and touring museums, my husband and I are hitting as many remote surf break throughout central and South America as we can, and learning about culture along the way. Surfing has inspired me to eat more plants and prioritise nutrition, bump up my fitness levels, stretch more, prioritise sleep, practice breathwork, watch my alcohol and caffeine intake, and the ocean has certainly inspired me to use my voice and my vote, because it matters. 
From the micro to the macro, the ocean has changed me, and I
'
m forever grateful. 
I recently saw a quote by Diane Ackerman that struck me – "May I offer myself humbly as a guardian of nature, a healer of misery, a messenger of wonder, and an architect of peace." I think many in the surfing community would agree to relate to this as well.
Stacie Vanags As a surfer and activist for our oceans, her goal is to help other women thrive in their personal and emotional lives, so they have the capacity to care about the environment. Follow Stacie here @salted_spirit