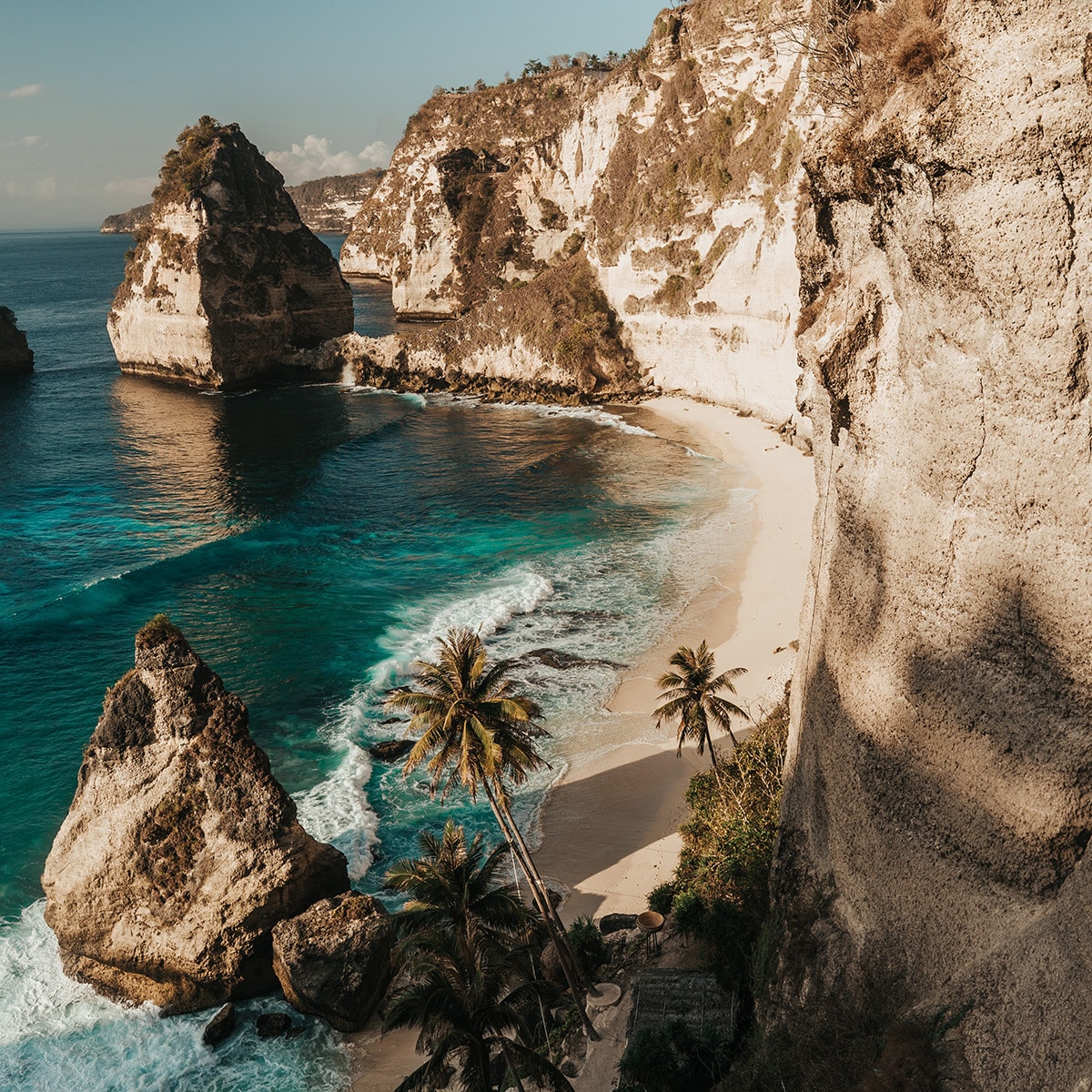 The resort island of Bali has just been named the world's number one tourist destination by Trip Advisor. 
Words by Carly Truss
With its beautiful temples, rich culture, friendly locals and consistent surf, it's no wonder that everyone loves Bali.

It's not hard to see why, the culture, the way of life and the surf is so good. Being able to surf in a bikini, scrubbing tropical wax onto your board and applying factor 50 sun block constantly – you know you aren't at home in the UK any more! Here's a quick run down of what southern Bali has to offer.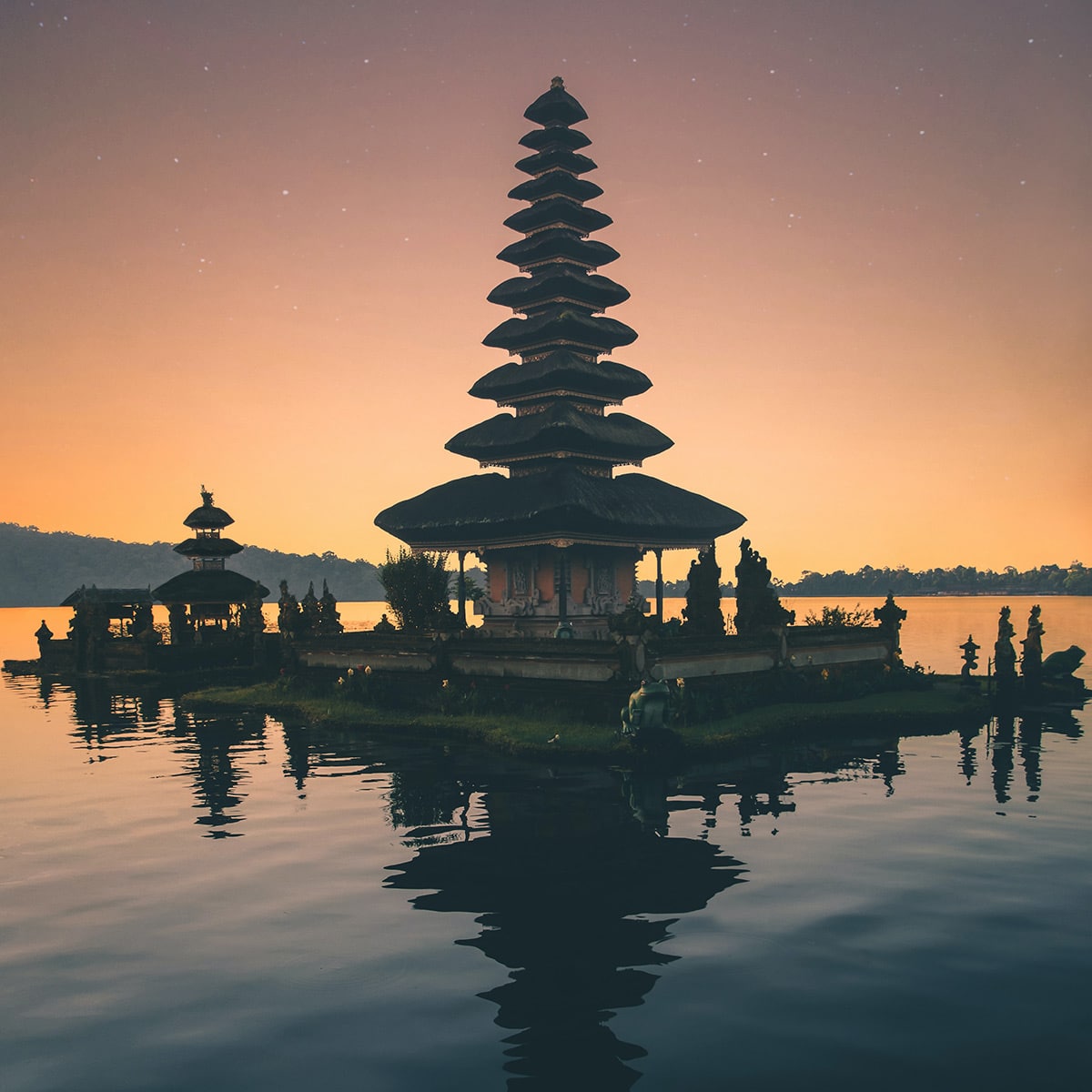 Bali is not the most secret spot on the map, so expect plenty of fellow tourists, busy streets and the odd party wave here and there. Despite its popularity Bali is still a bucket-list destination for most surfers and beach lovers and there's still a few places where you can get the feel of 'real' Bali. The Balinese have a slower pace of life than back at home and there is always enough time for you to stop, chat, and enjoy what is around you.
May to September is dry season, and whether you're a learner or expert surfer, there are heavenly surfing spots and peeling waves for all. The beaches are incredibly beautiful, especially on the Bukit Peninsular where the best surf is found in the dry season. Beginners can get surf lessons at the beach breaks in Canggu and Kuta, or you can watch the pros ripping on world-class waves at Padang and Ulus. Make sure you know what you're doing before you tackle Bali's infamous reef breaks, and if in doubt go with a surf guide.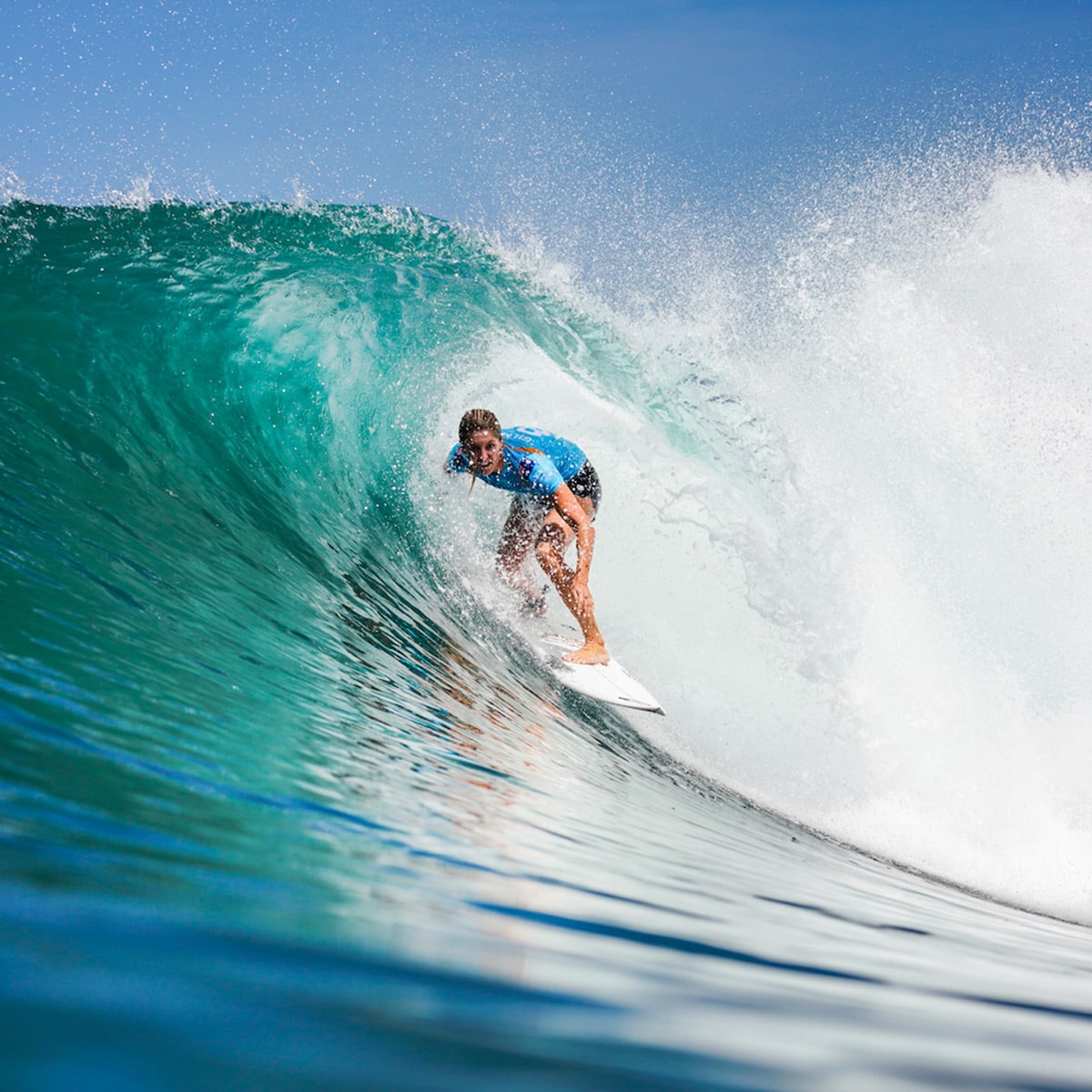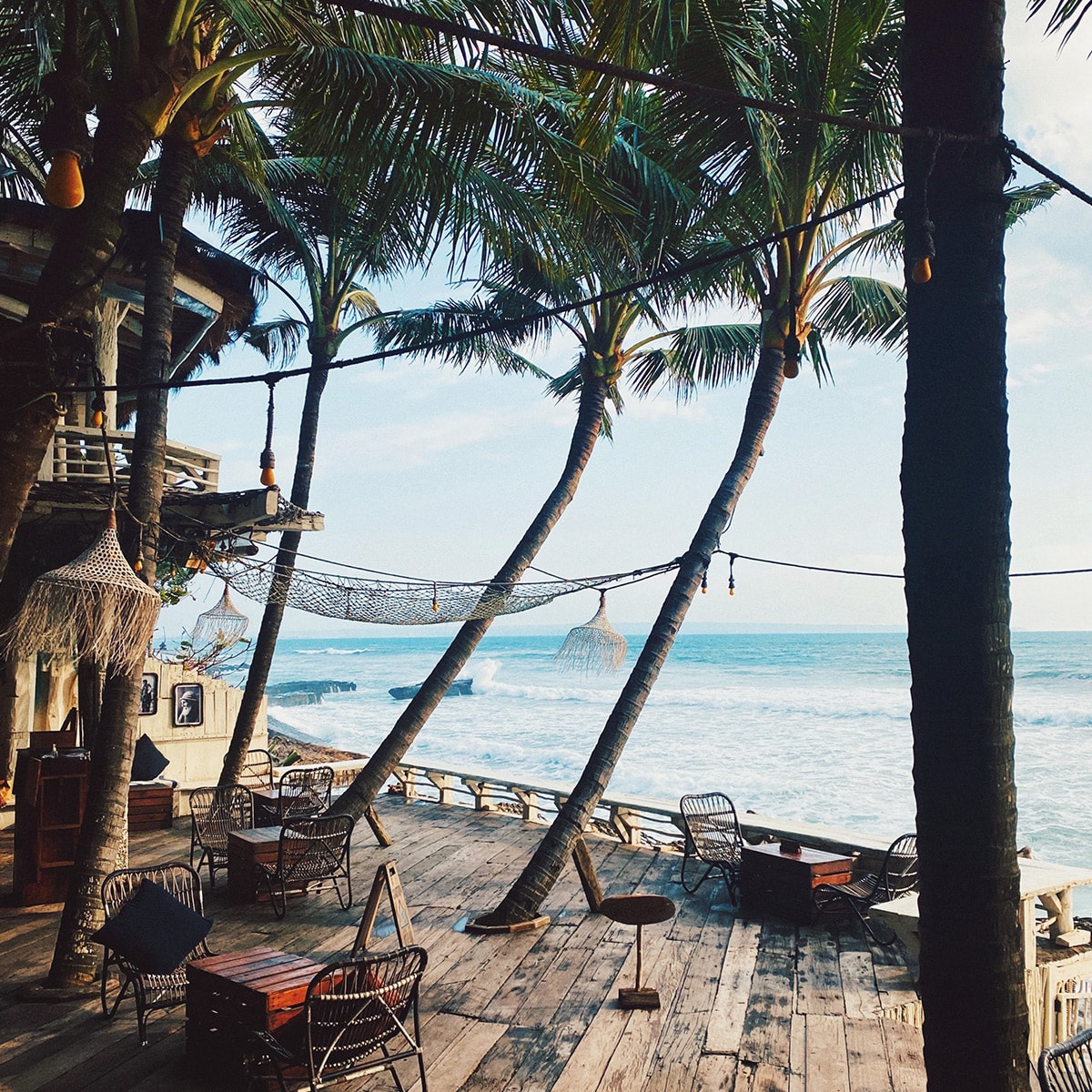 In the evening Bali comes alive and you'll find plenty of chilled-out beach bars and trendy haunts. For the best experience head to some of the main surfing areas and stay out of Kuta: Try Single Fin, Potato Head, Deus and Old Man's to name a few. Après surf, nothing is better than a chilled bottle of Bintang. As the Balinese would say… Santi! (Cheers!)
Often the first stop from the airport, Kuta is a close, convenient location to get your bearings and buy a few essentials before heading off to explore. However, Kuta is not the 'real' Bali. If you're looking for shopping, bars, crazy nightlife and a busy beach vibe then Kuta will tick the boxes, but for an authentic taste of Bali you will need to go further afield. 

Embrace the culture: from the thousands of temples to the roadside offerings, Balinese religious rituals are everywhere and temple life is extremely important. When visiting temples you will be expected to cover up those legs and don a sash around the waist, so bring along a sarong. This is expected of men and women, but if you don't have your own you can normally borrow or hire one from the temple.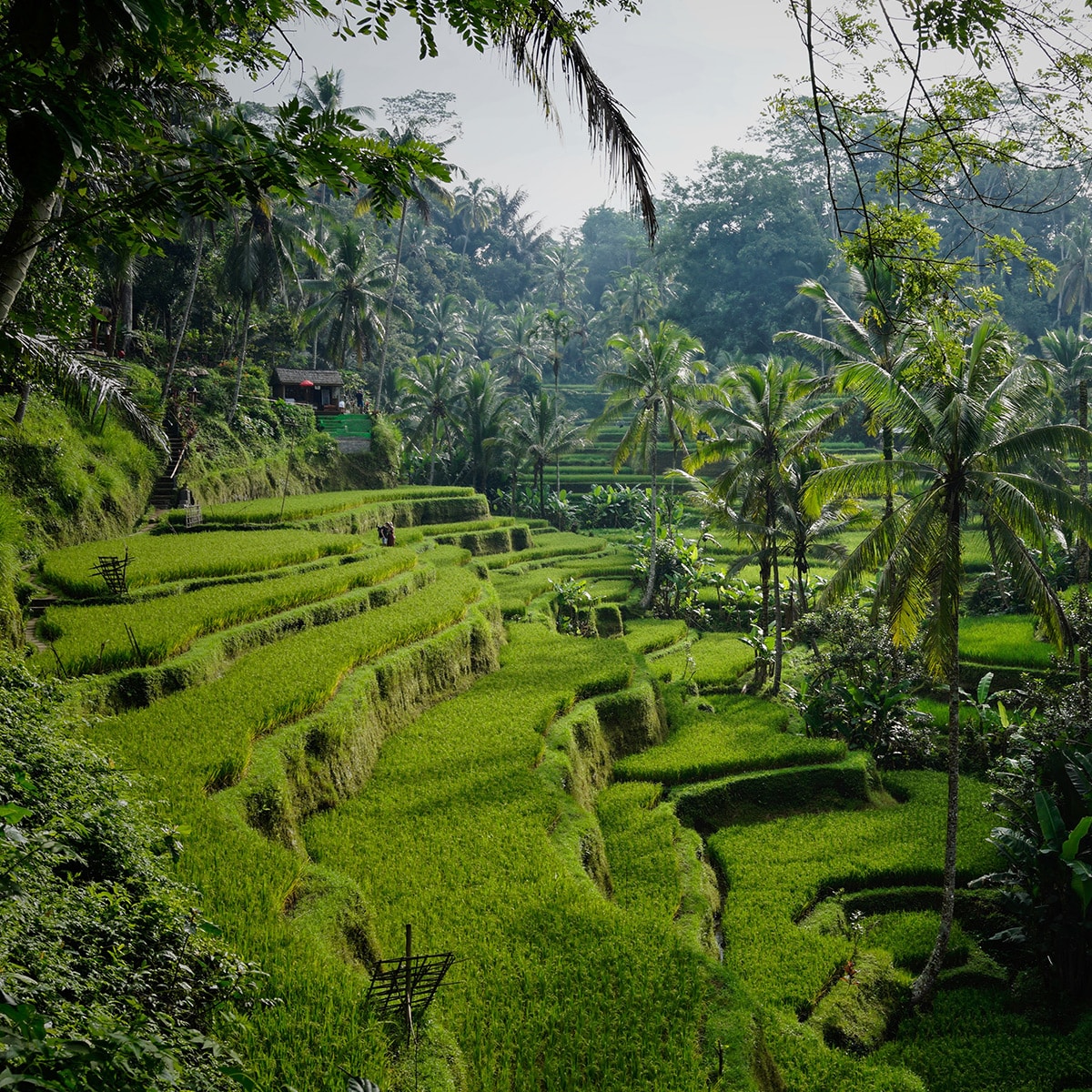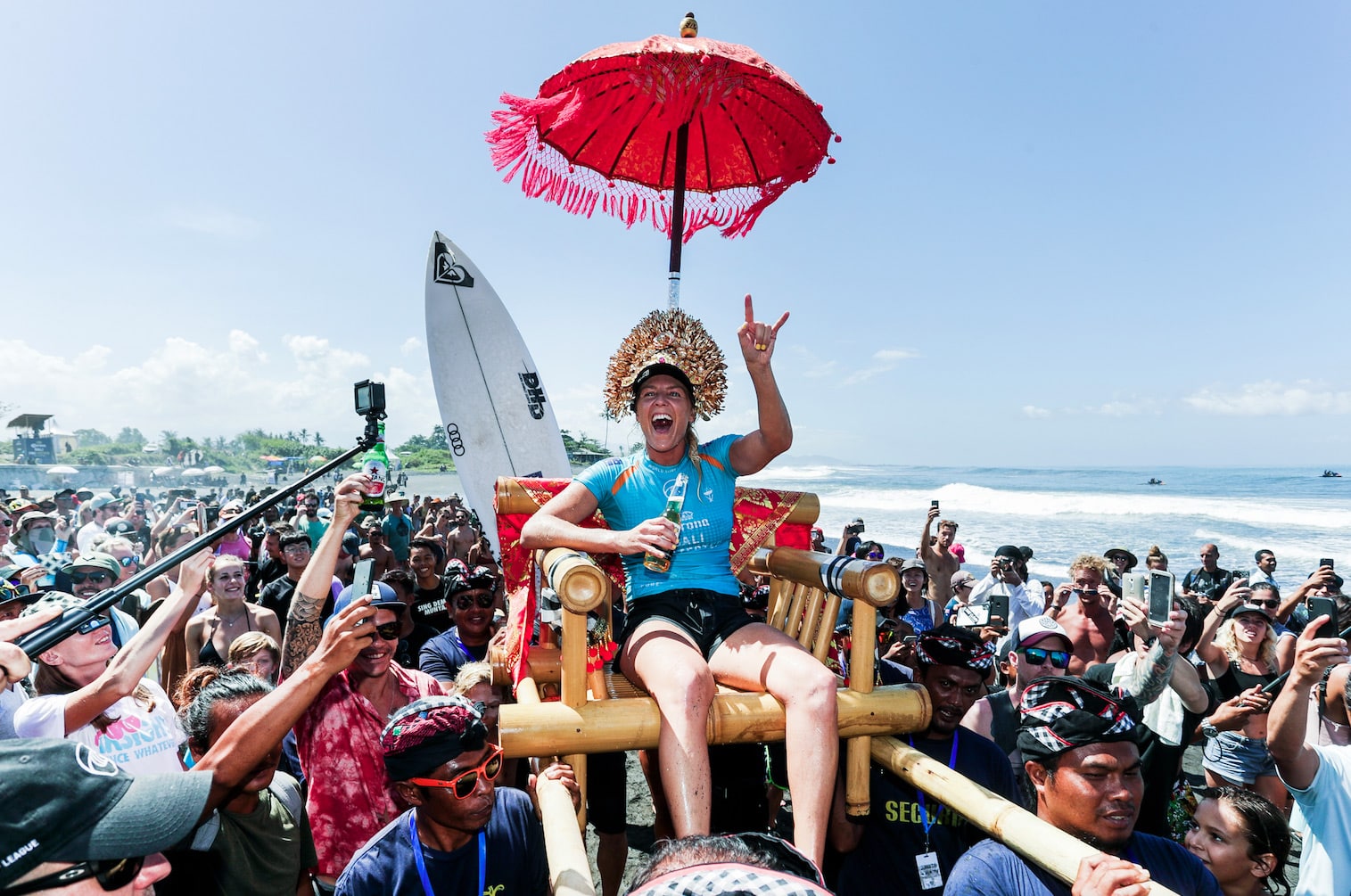 A big crowd of excited surf fans watch Stephanie Gilmore win the Corona Bali Pro in 2019. Photo WSL/ Dorsey
Dry Season Surf Spots:
Canggu
Balian 
Madewi 
Legian Beach 
Kuta Beach 
Airport Left 
Airport Right
Balangan
Dreamland
Padang Padang 
Uluwatu 

Bars: 
Rock Bar
Single Fin Bali
The Bamboo Bar
Woobar at W Bali 
Pretty Poison 
Double Six Club 
Lacalita Bar y Cocina
The Back Room 
Penny Lane 
The Slow
Deus Ex Machina
Old Man's 
Potato Head Beach Club
The Lawn Canggu
40 Thieves
Language: The official languages of Bali are Indonesian and Balinese, although English is widely spoken. 
Currency: The Indonesian Rupiah. 
Cultural good-to-knows:
There are dress codes when visiting religious sites so do dress modestly when visiting temples. Similarly if you are bleeding from a wound or menstruating then the rule is to not enter a temple as the blood is seen as impure.  Don't use your left hand to touch and give, one shouldn't point a finger at another and do not touch people's heads (even Children) as the head is a sacred place. It is seen as offensive and unacceptable to raise your voice and loose your temper and it is also  offensive to step on a Balinese offering in the street so watch where you step. The Balinese are big on smiling so do return smiles and dish them out.