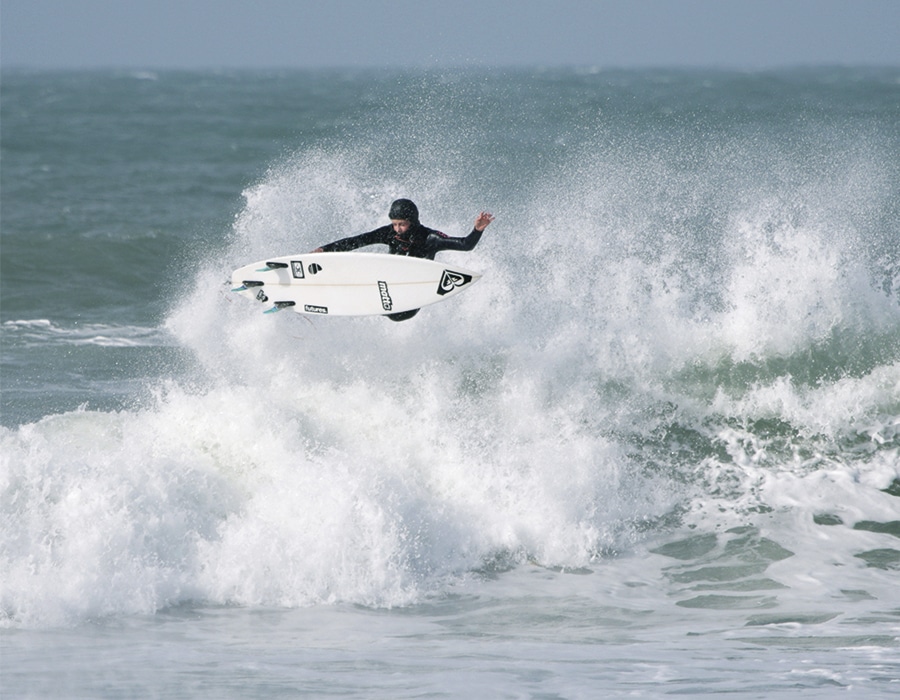 In a nutshell, this girl rips! She shreds, and we cannot believe we have only just hooked up with her for an interview. Here's the lowdown on Lauren.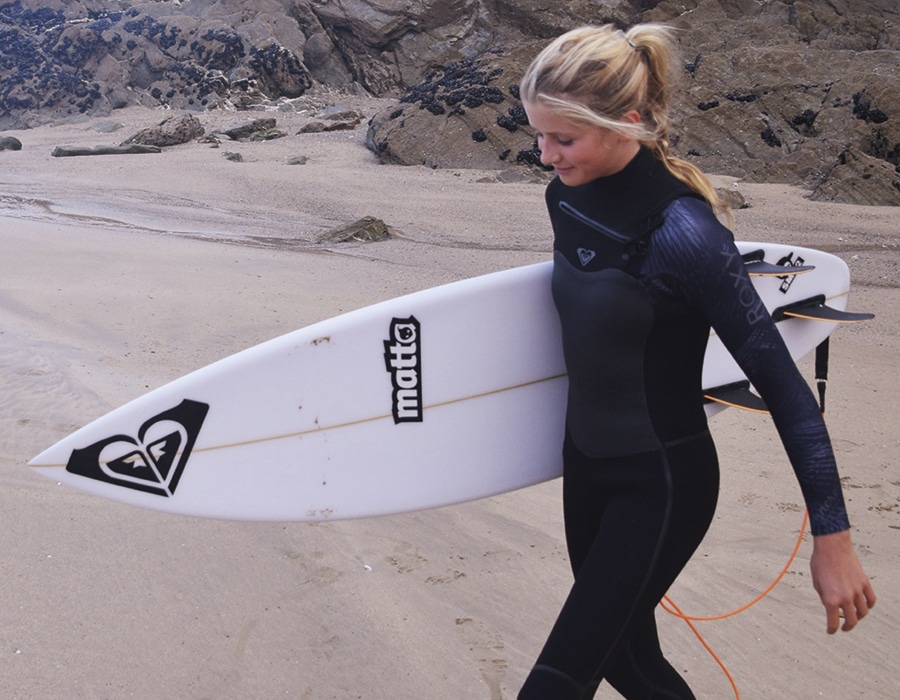 Lauren, how long have you been surfing?
I grew up hanging out with my older brother Jamie and his mates, so I got into surfing with friends in the village from an early age. By the age of about 5, I was skateboarding and surfing with them in Crantock. My first proper surf experience was in Hossegor (France) when I was about 6. My Dad found this awesome sandbank, and he would stand chest-deep and push me into the waves. Somehow I just took to riding them down the line, rather than going straight towards the beach and then mostly fell off! But I loved it, and from then on I have been addicted to surfing!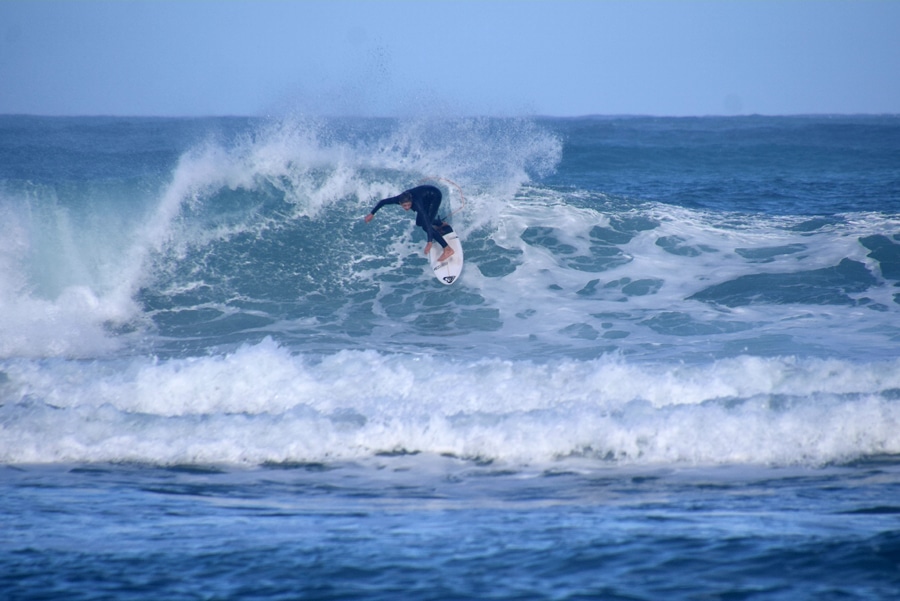 You call Cornwall your home, which is also our home, so which beach is your local?
I'm fortunate to live in Crantock, which is the other side of the river to Newquay, so I can usually escape the summer crowds and just surf with friends from the village. I go to school in Newquay, so I also surf at Fistral and other nearby beaches quite a lot with friends from school and Newquay Boardriders Surf Club.
How much training do you do when you're not surfing?
I don't do any surf-specific training, but I play football for Cornwall Girls as well as for a Newquay mixed team. I also swim with Newquay Cormorants Swimming Club; so this, along with surfing, keeps me fit, strong and healthy.
Is being strong and healthy for the surf important to you?
Because the stronger, fitter and healthier I am the longer I can surf for, the more waves I can catch, and the more fun I have.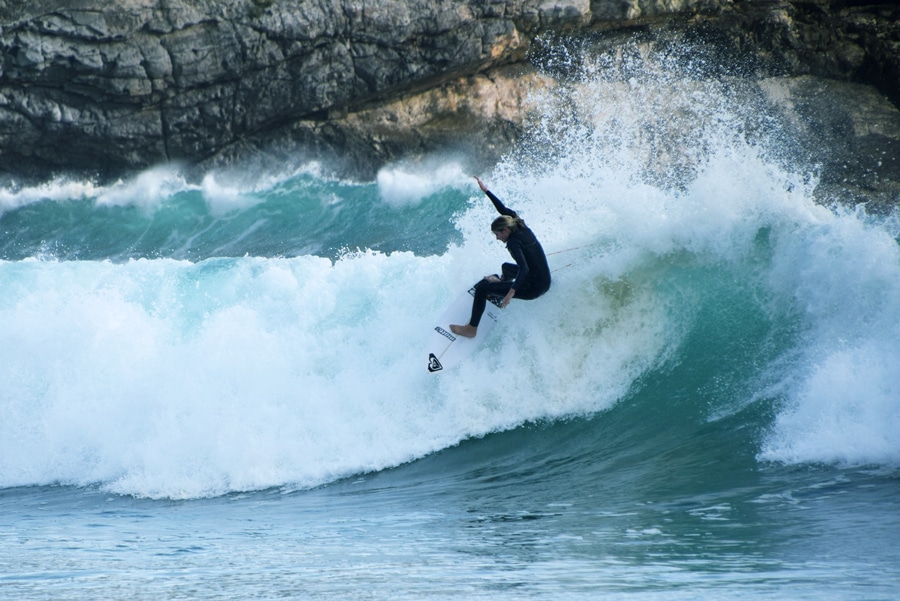 We see you have a surf coach, is this something you have always done and would you recommend it?
I started my coaching with Joel Gray's Surf Solutions (@surf_solutions) Grom Squad when I was about 11. The Squad includes Arthur, Lukas, Gabe, Fynn and Finlay. They are a great crew, great fun and full-on in the surf, which pushes me to step up and keep going bigger and bigger with them. As well as Joel I also do coaching sessions with Harry Timson (@harrytimson_surf_coaching) who is absolutely ace, plus a few Hurley Surf Club sessions with Sam Lamiroy (@lamiroysurf) when I can. I also took the opportunity to train with Jose Maria Cabrera (@jmcsurftraining) in heavier waves when I went to Lanzarote this winter. Joel, Harry, Sam and Jose are all brilliant coaches (as well as just being friendly people), and they all bring something different to my surfing, which has helped me improve my surfing in so many ways. I'd recommend coaching if you want to have fun and improve your surfing, no matter what your ability is.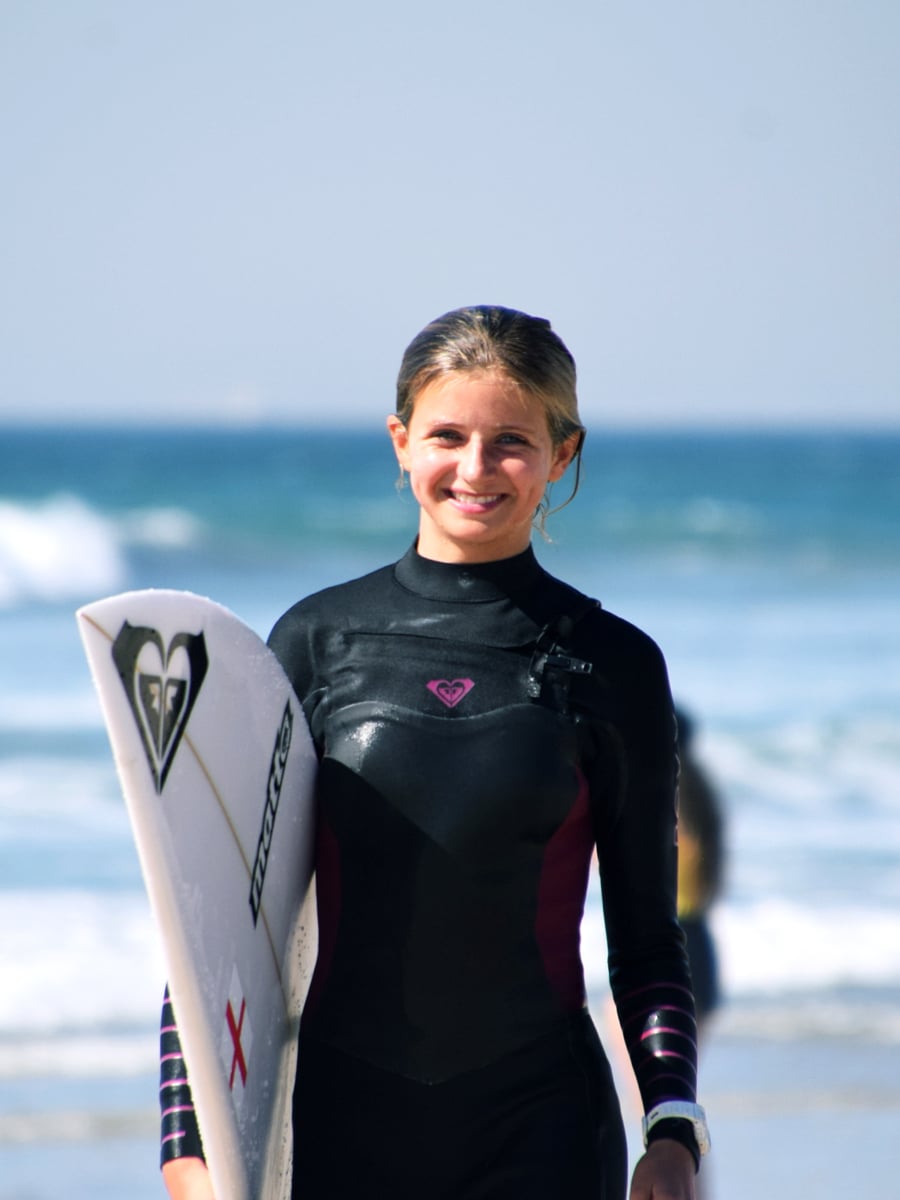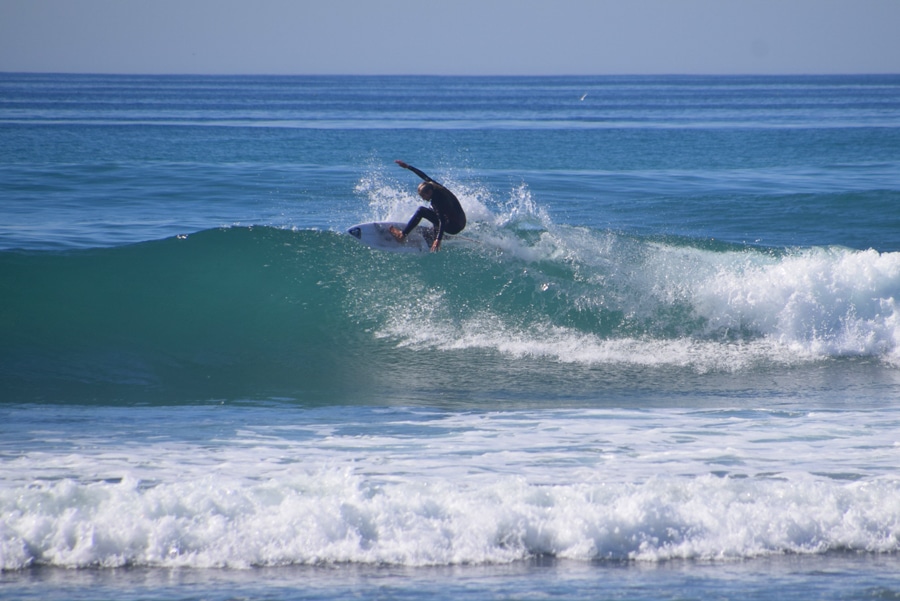 Our readers often want to know how to improve their confidence in the surf, what advice would you give to anyone wanting to boost their confidence in the waves?
It is good to push yourself out of your comfort zone, so my thinking is to go bigger bit by bit. Maybe by finding a beach that has waves that go from large at one end of the beach, to small at the other. So you can choose where to go in depending on your ability. Godrevy and Gwithian in Cornwall are like this – the further south you walk towards Hayle Rivermouth the smaller the waves get, so you can just surf where you feel comfortable with the wave size. As well as that, try and go surfing with a friend so you can push yourselves, share the adrenaline and improve your confidence together. Newquay has a great women's surf club that caters for all abilities, so go along, make new friends and have fun getting wiped out together!
What are your plans for the summer, will you be competing, travelling or staying in Cornwall?
Even though I'm still young I was thinking about maybe entering some of the European WSL Pro Junior events this year, although the Coronavirus will probably mean that I stay in Cornwall; which is no bad thing because it's beautiful here.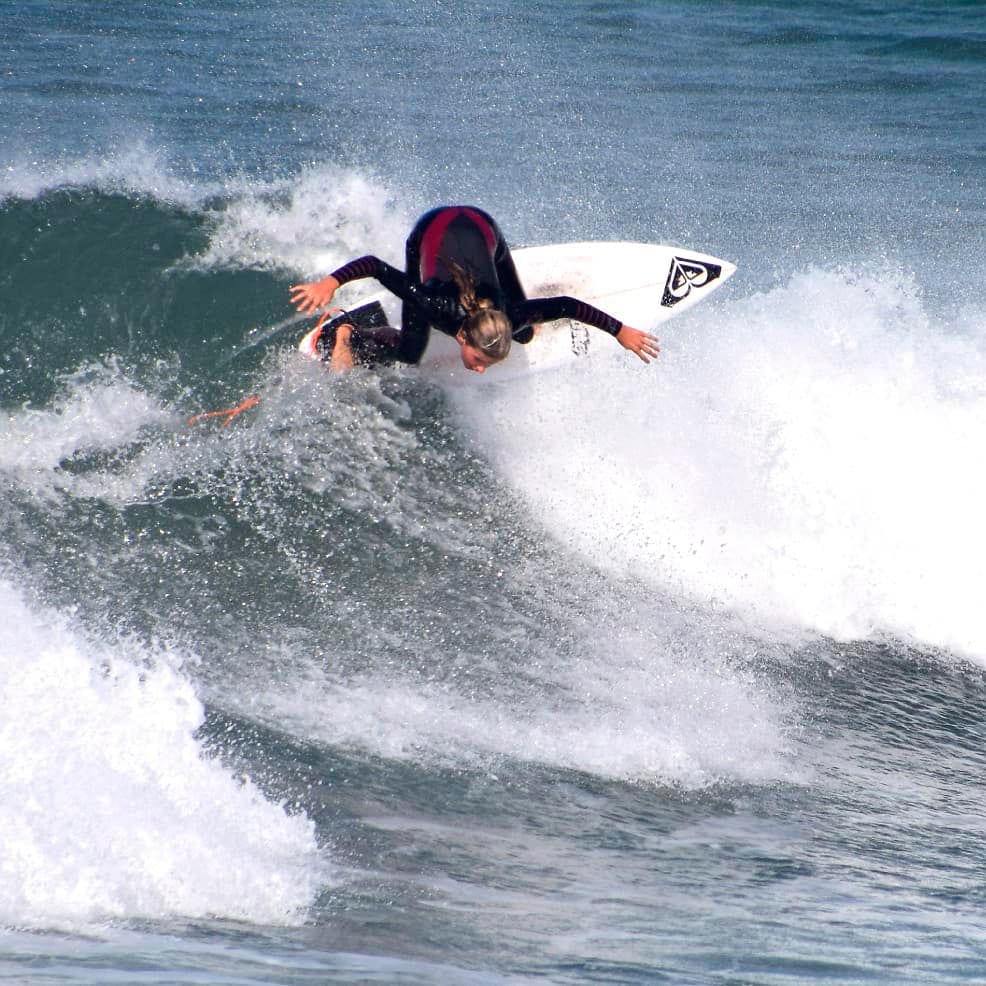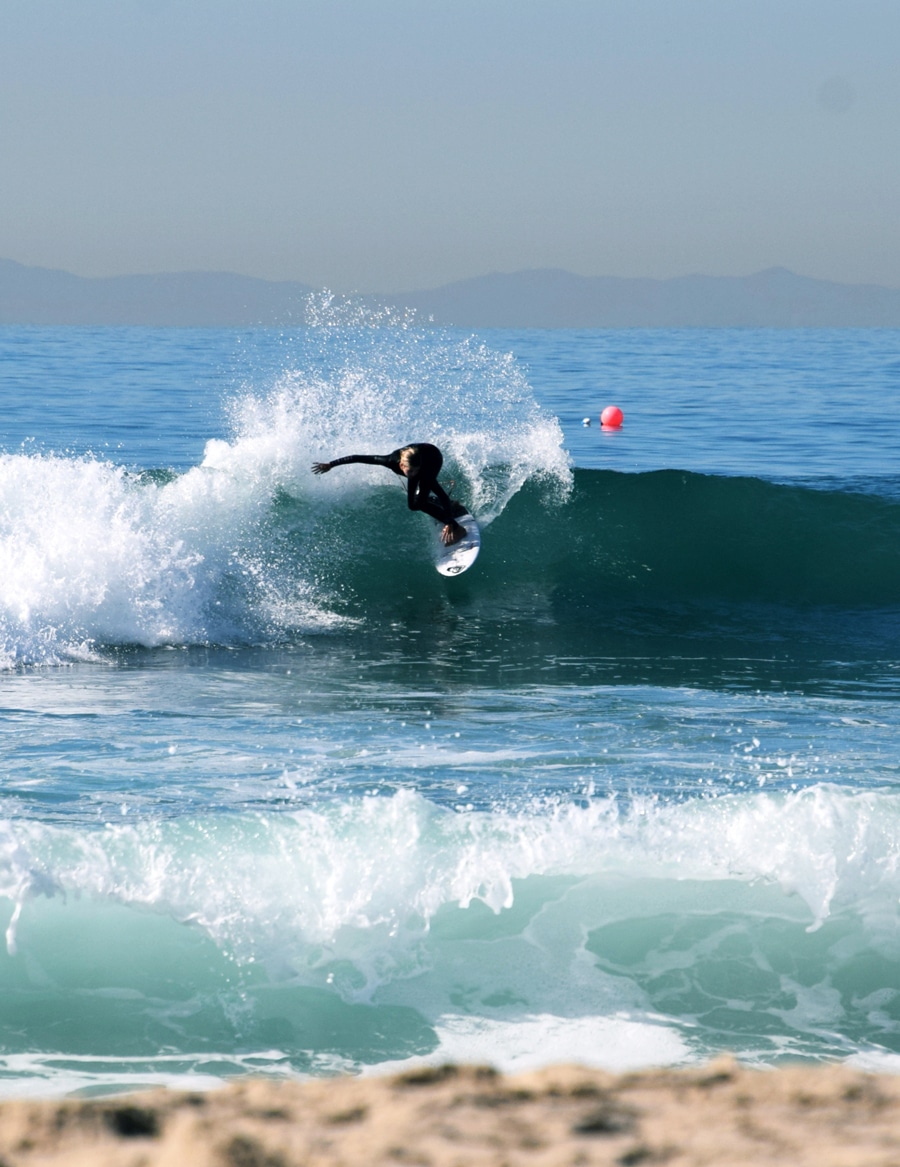 Do you think surfing has made you more confident in and out of the water?
Surfing has increased my confidence when I'm in the water, especially if I'm surfing somewhere busy and with a high standard of surfing like North Fistral. Meeting new people through surfing and the other sports I do has also made me more confident as I grow up (I'm only 14).
Do you have times when you feel nervous or out of your depth in the waves?
Yes, everyone does. The last time I was nervous in the waves was about a year ago when we surfed Draculas in Morocco, but I did get a couple of waves, and a few hoots! As well as Draculas, my leash once snapped when I was surfing a point break in Portugal. My Dad offered to paddle me in, but I decided to swim in instead, which helped me realise I could deal with the situation if it happened again when my Dad wasn't there; but actually, I think I was more worried about my board hitting the rocks.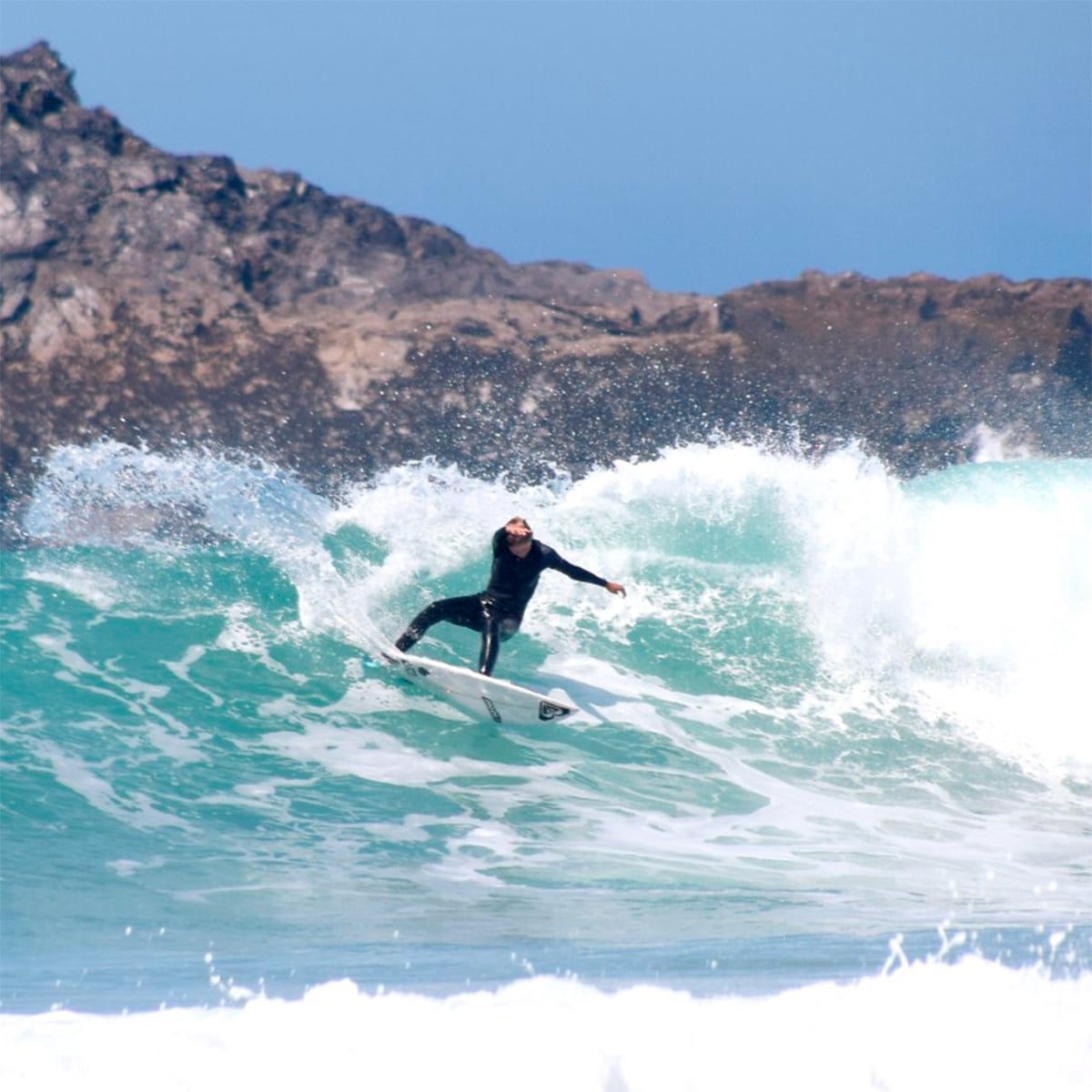 How did it feel getting back in the surf after a break out of the water due to lockdown?
I live in Crantock, 5 minutes walk from the beach, so I was able to have a surf occasionally as my daily exercise without travelling. Crantock's really quiet compared to the Newquay beaches so when I surfed with friends from the village there was always only a few of us out and a really chilled vibe in the water. We were really careful to follow all the rules and guidance set by the Government so we didn't surf out of our comfort zone and we kept well apart when we were in the sea.
If I didn't surf, my daily exercise was either a run around the cliff path with my mum, or a sunset bike ride with my brother, Jamie. I was also getting on with on-line schoolwork and practicing football stuff (I got to about 130 keepy-uppys!) so the days passed quite quickly.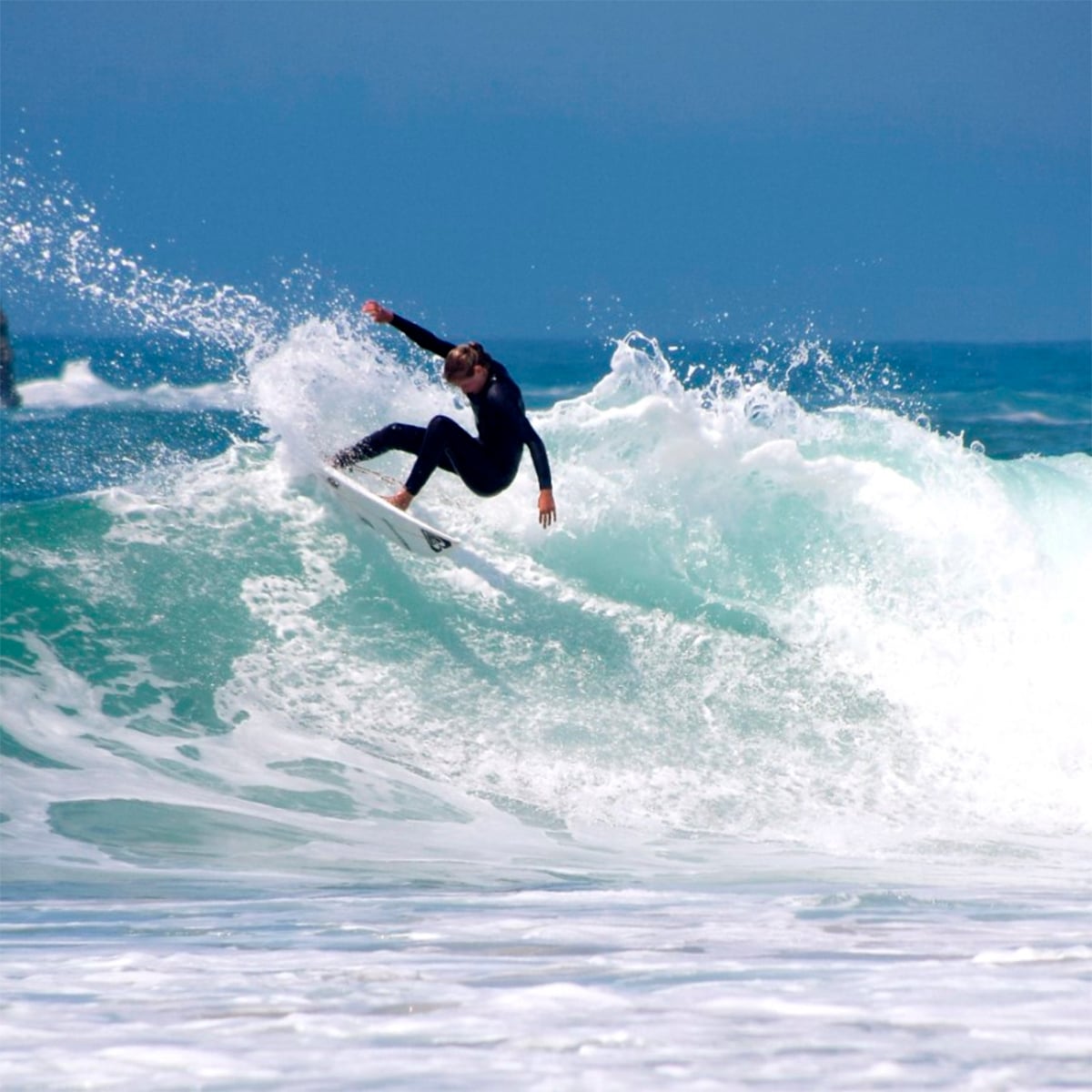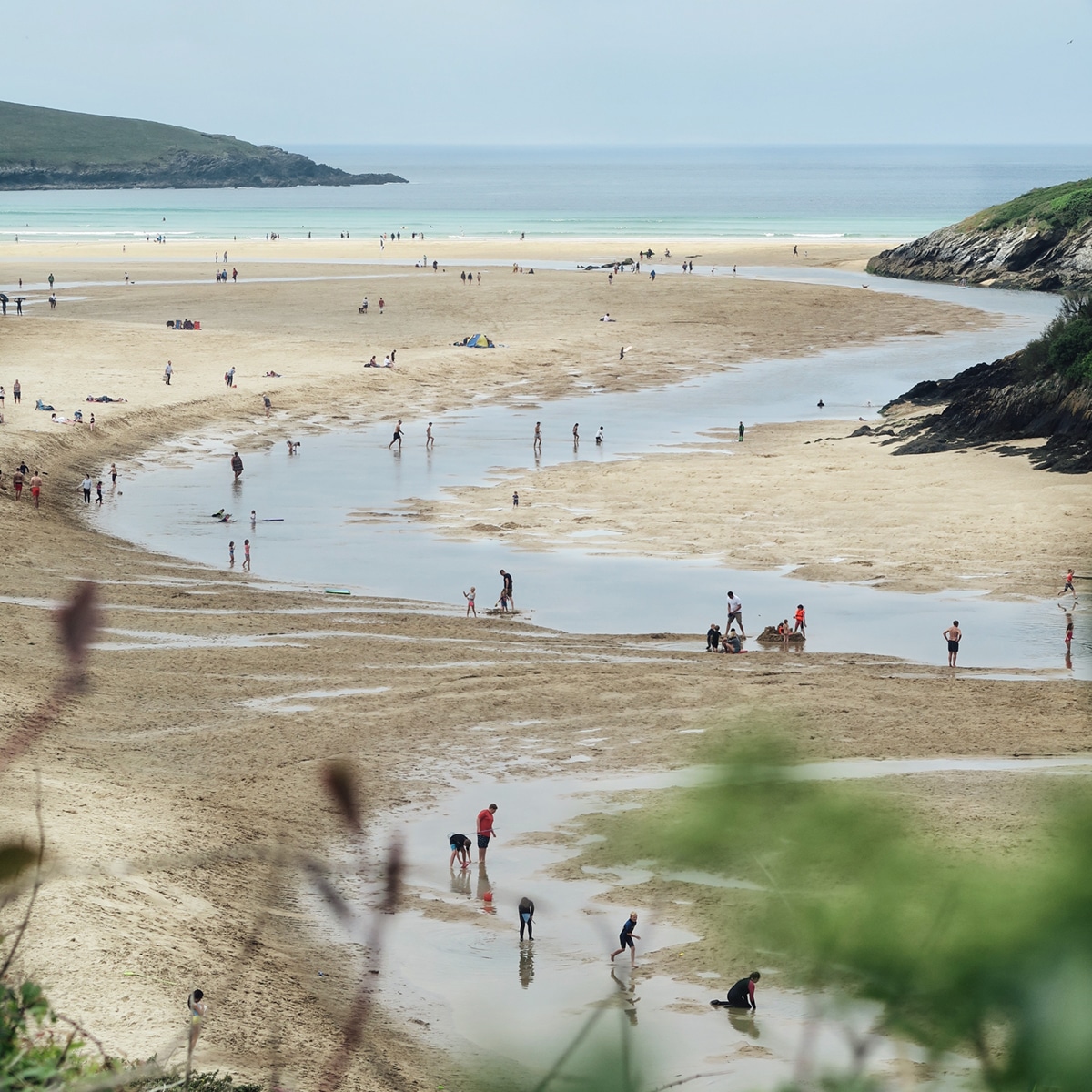 Have you been surfing as much as you can now the restrictions have been lifted?
Yes, around doing schoolwork I've been surfing as much as possible, but I'm aware that there is still a risk of the Coronavirus spreading, especially to those who are vulnerable; so we've just stayed in Crantock. I haven't really travelled to surf other breaks yet since lockdown. Along with my friends from the village, we've all carried on being really careful and sensible about social distancing.
On a scale of 1 – 10 how stoked are you to be shredding again?
I'm so passionate about surfing and love going surfing so much that it's always going to score a 10, whatever the conditions; but the waves have been amazing recently and the water is so clear at the moment, so that's a definite 11.
QuickFire Q&A
Favourite surfer?
Female: Steph Gilmore for her fantastic style
Male: Dane Reynolds for his great style, amazing turns and his unpredictable approach to surfing.
Best place you've ever surfed?
Everywhere has its moments but winter in Morocco has world-class waves, and it's also great to experience a friendly culture that's so different from ours here in Britain.
What's in your quiver?
For the last few years, I've been surfing boards that are shaped by Nuno Matta in Portugal, who shapes boards for a lot of the top European groms and pros. Every board he has shaped for me has been better than the last, and I'm currently on a 5'5" SMP2 model, just with a bit more thickness for British waves. Apart from that, I saved up and bought a Mason Ho twin-fin foamie, which is brilliant fun!