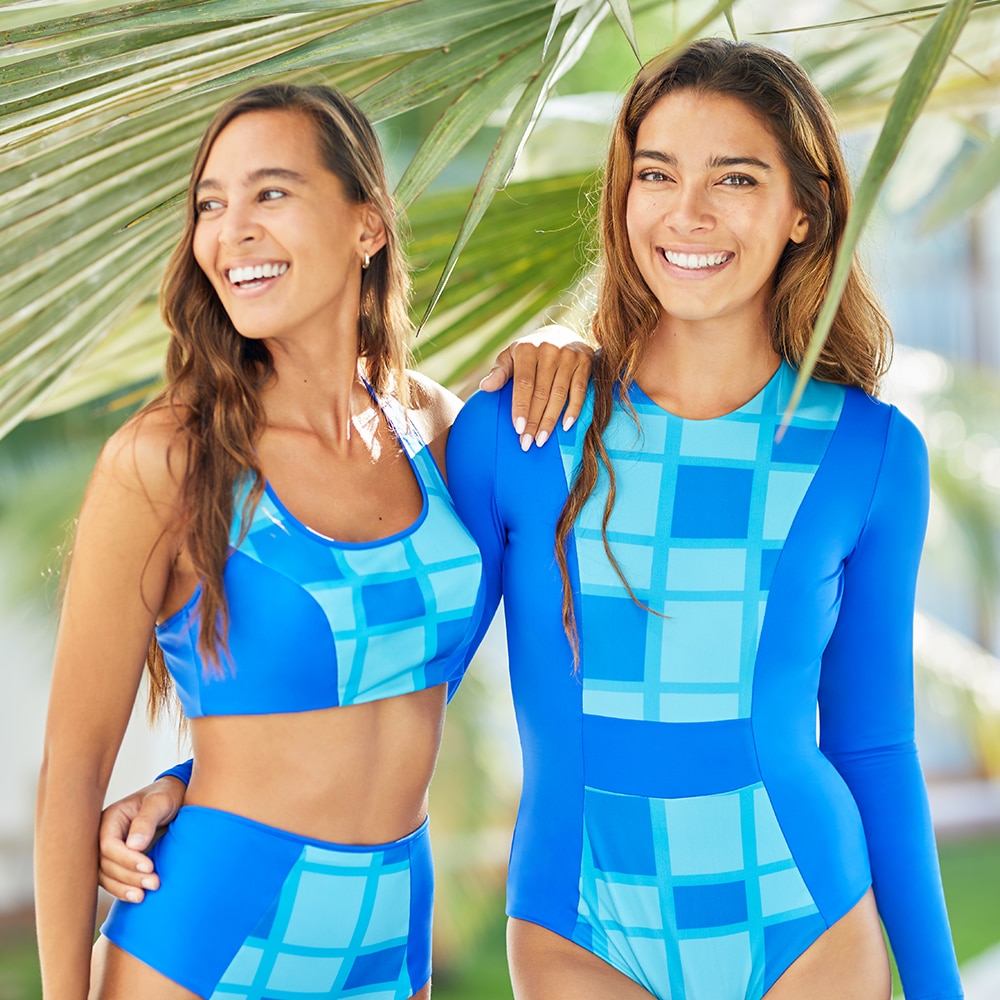 Glidesoul
From the girl embarking on her first ever surfboard wobble to the champions at the top of their game, GlideSoul actively support female watersports communities around the globe and are passionate about raising the confidence girls have out on the water. 
The 2021 swim collection from GlideSoul delivers bold prints in primary colours, combining sporty functionality with timeless cuts. Each piece is fully reversible allowing you to mix and match your coverage and style, allowing you to feel fearless yet protected out on the water.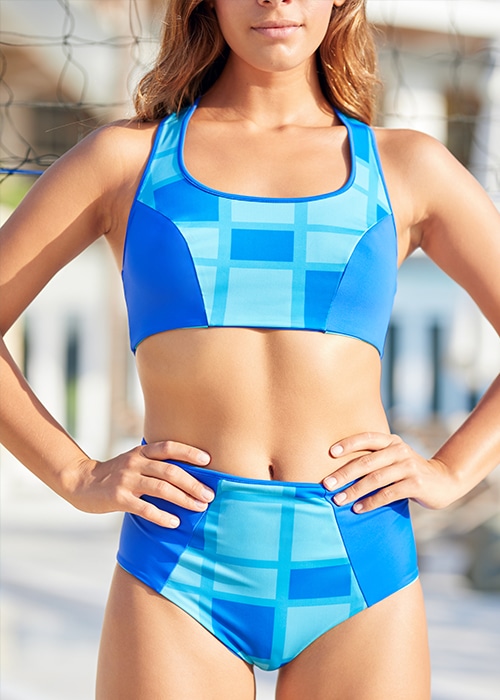 Neo Swim Reversible Tank £69 and High Waist Bottom £55
Made from high quality lycra this bikini top combines practicality and elegance with a flattering round neck and wide straps for medium support. The perfect partner for the bikini top, these bottoms deliver high performance without sacrificing style with a mid rise style and built in stomach control. Both with UV protection and wearable on both sides.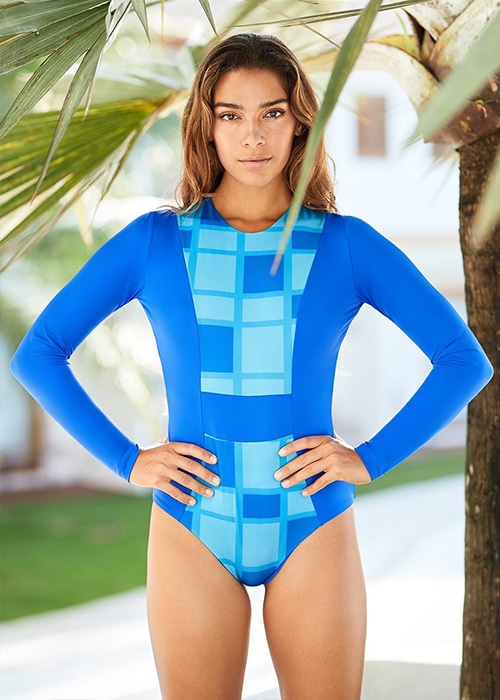 With long sleeves, scooped neck and on open back this one piece is what your water wardrobe has been missing! With a regular bikini cut you can feel supported and secure while the open back steals the show, delivering a beautifully stylish silhouette.