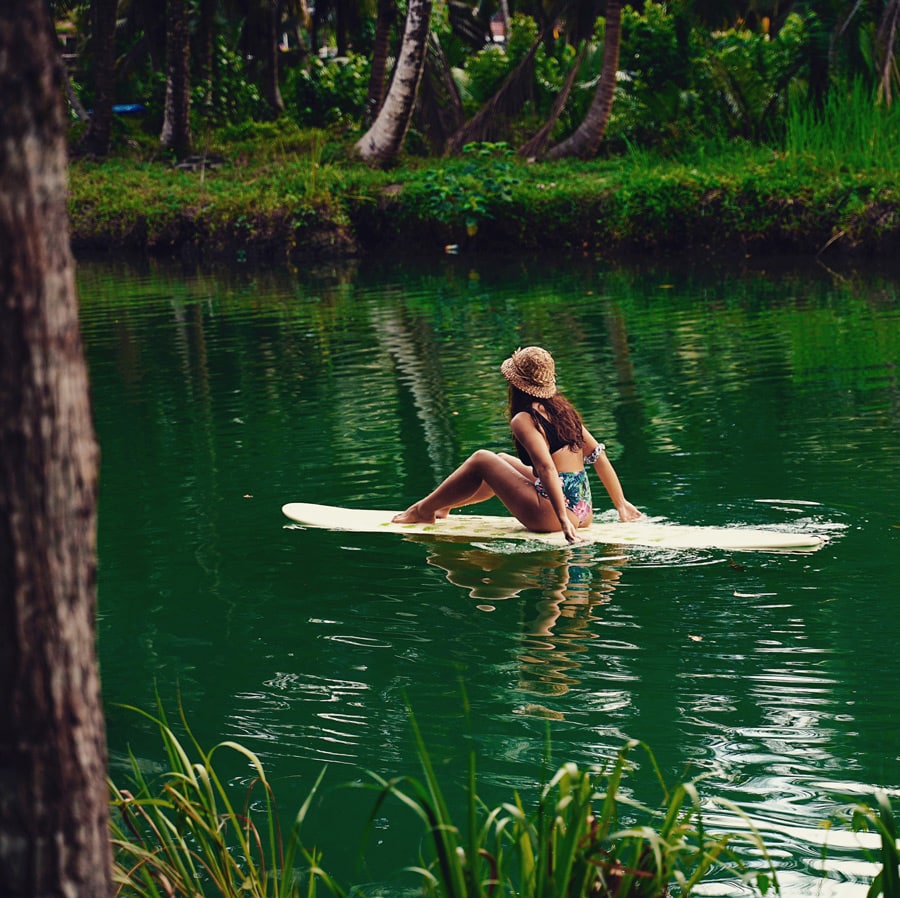 Meet Italian surfer Lisa Caldini who lives a dreamy life in Nias. 
Hi Lisa were are you from?
I'm half Japanese and Italian,  born and raised in Florence in Italy, went to Uni in London then lived a bit here and there…
What inspired you to travel and what do you love about it?
My parents inspired me to travel. I grew up traveling overseas since I was very little. My parents always took my sister and I in all their adventurous trips. so since a very young age we were used to traveling, in very remote destinations around Asia. Then I just kept travelling with my friends and by myself. I love the sense of adventure, discovery , freedom and excitement.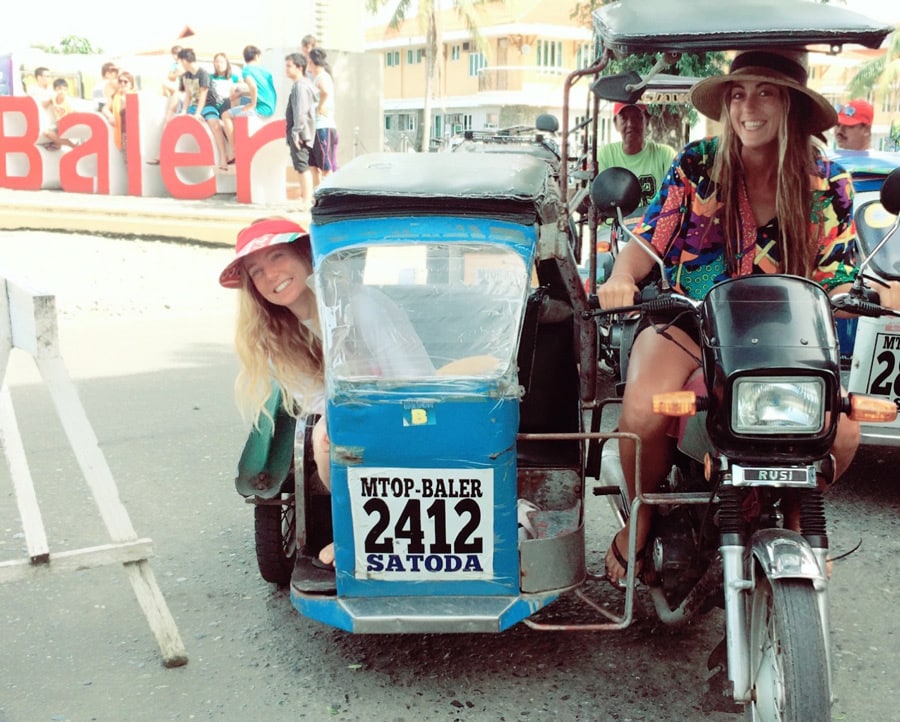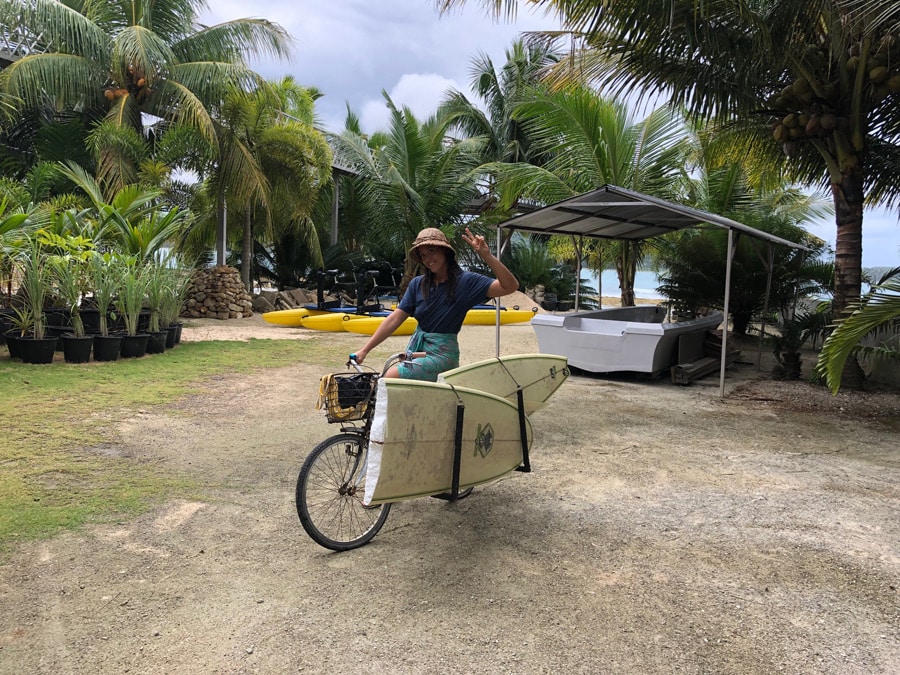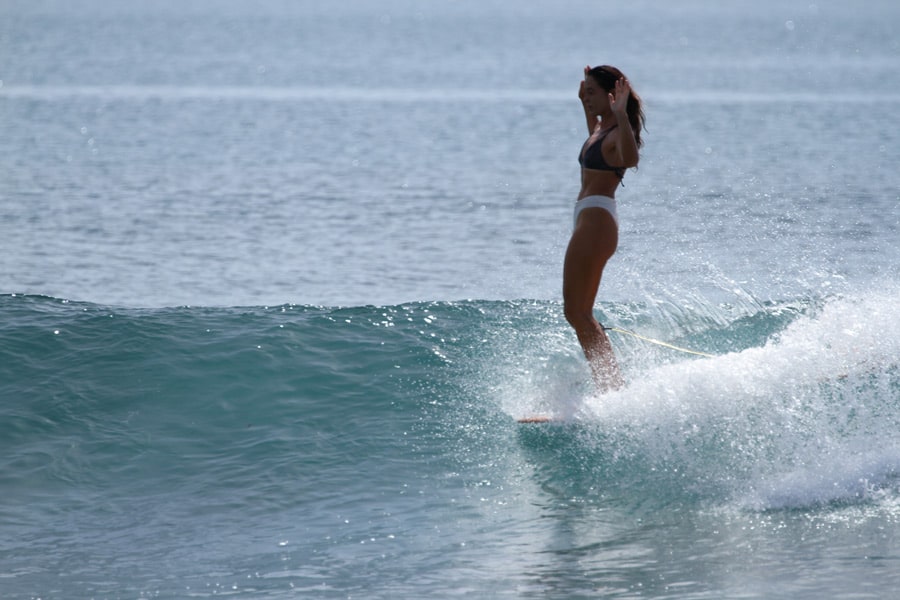 Where were you when you started to surf?
Playa de Carrizallillo, Puerto Escondido, Mexico. I was traveling with a friend and when our trip was almost at the end, I have decided not to go back . I followed my heart and I stayed in Puerto for five months.
You lived on Siargao Island too, which looks idyllic. What was it like to live there?
I have the greatest memories of my life in Siargao. The island is stunning, a real tropical paradise. More than 10 surf spots easily accessible. Crystal clear water with white sandy beaches, overlord of lush coconut plantations. Met so many amazing, kind, interesting people and most of them are still present in my life. There are many surf spots around the island, for all different type of levels, performance and style. This is where I really clicked with surfing and where I chose my style, longboarding.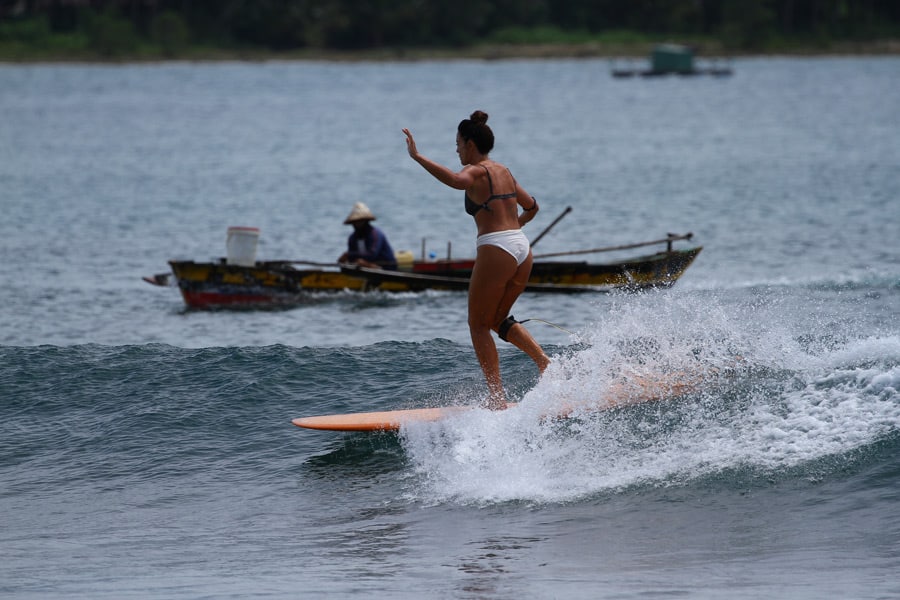 You lost both your parents, I can't imagine what that must have been like for you. When you started to travel again, did that help you?
Loosing my parents has been very painful, but at the same time a big awakening experience in appreciation towards life. Traveling and surfing has definitely been a big help to start my healing process.
You ended up in Nias where you were stuck during the pandemic, not a bad place to be stuck! What was life like on Nias during the pandemic?
My life in Nias during the pandemic has been epic. I was surfing every day perfect waves with no people. I guess I was worried at the beginning, but then I just let go and enjoyed at the best.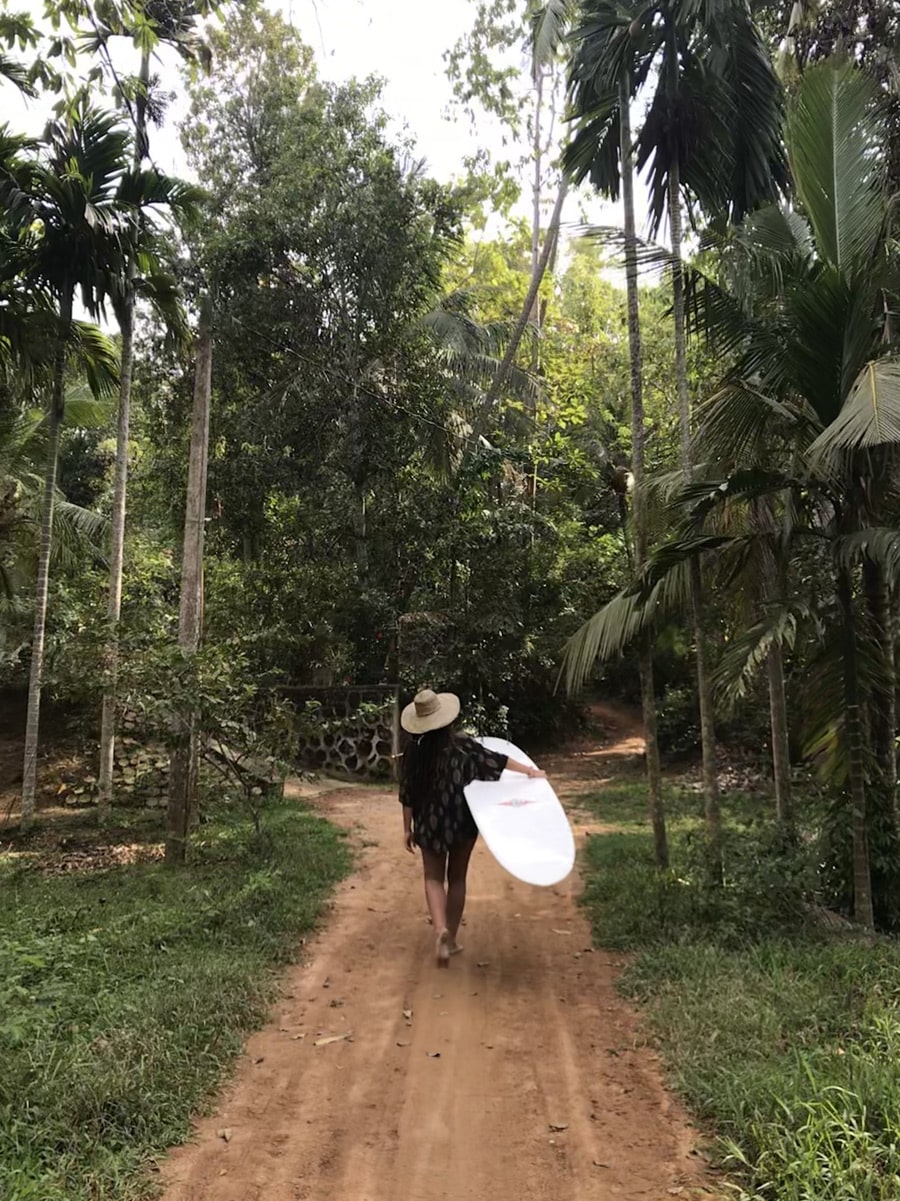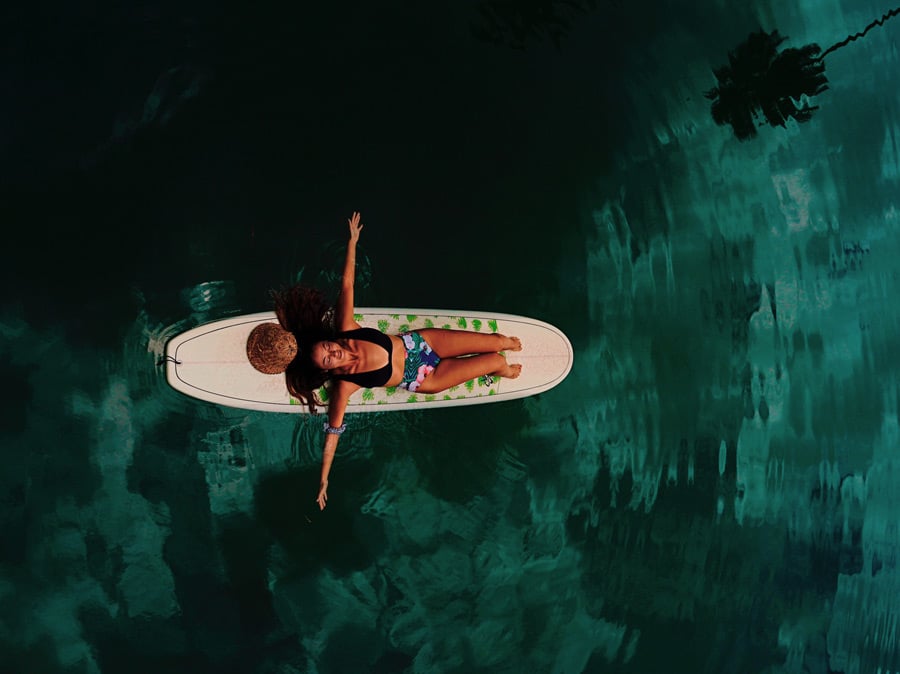 What are your plans? Will you stay in Nias?
Yes , now I am based in Nias full time, where I have built my house in the jungle, settled down and establishing myself in the surfing community.
Any tips for women who want to travel the world like you have?
Just do it!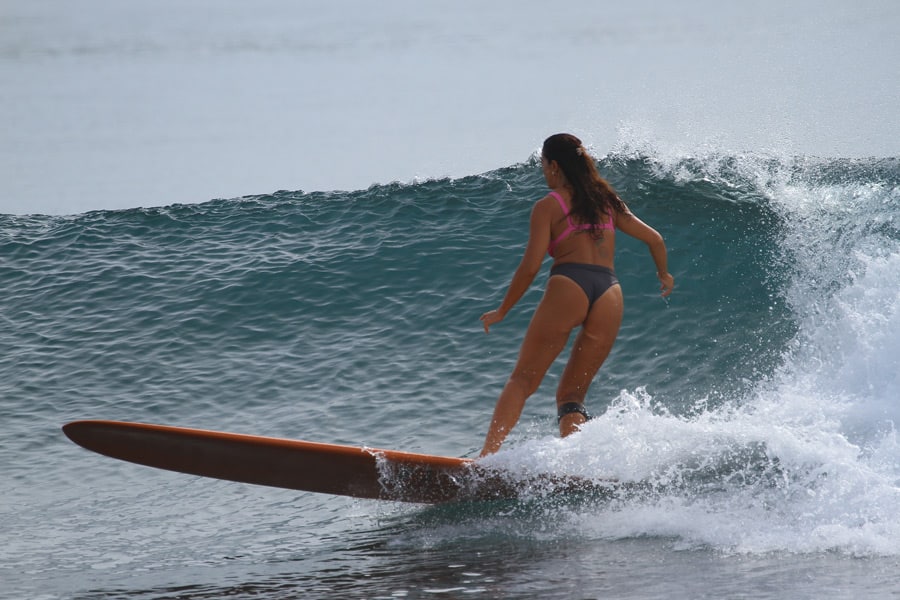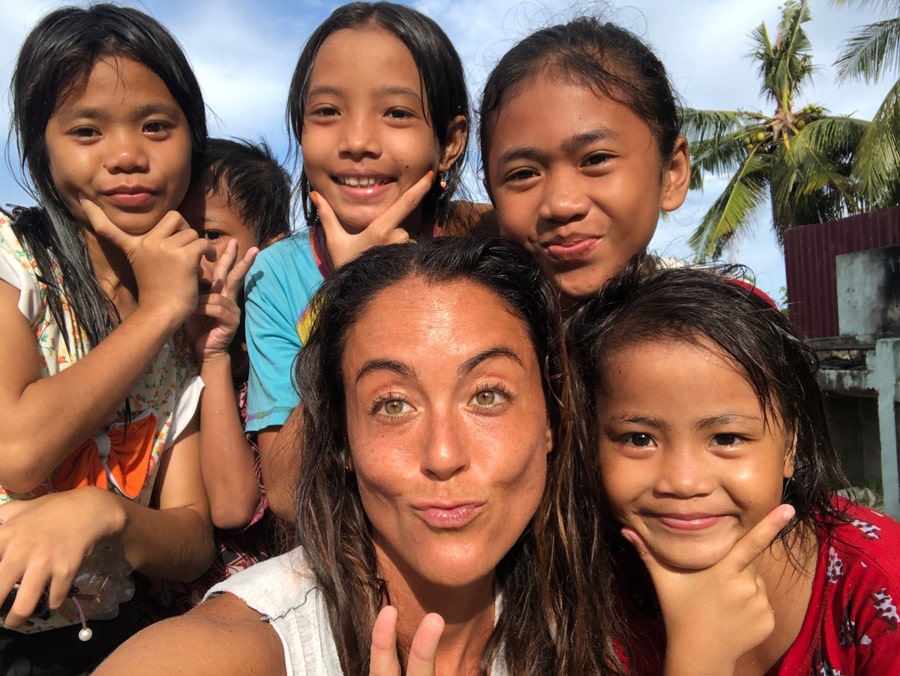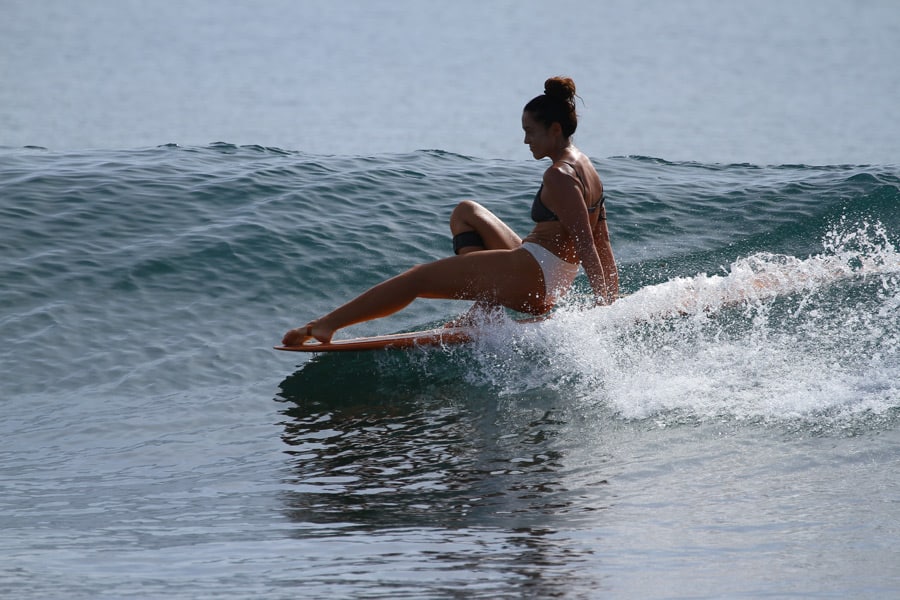 What have you learnt along the way?
I have learnt that you can't control everything all the time, sometimes you just have to live the moment and enjoy.
I learnt to try new things, get out of my comfort zone and try not to be scared, always with caution of course.
I have learnt so much from other cultures along the way, and how different we all are each individual and that's what makes the world so interesting and beautiful.
Also I have learnt Nias language haha!
What motto do you live by?
"Surfing is my every day therapy".