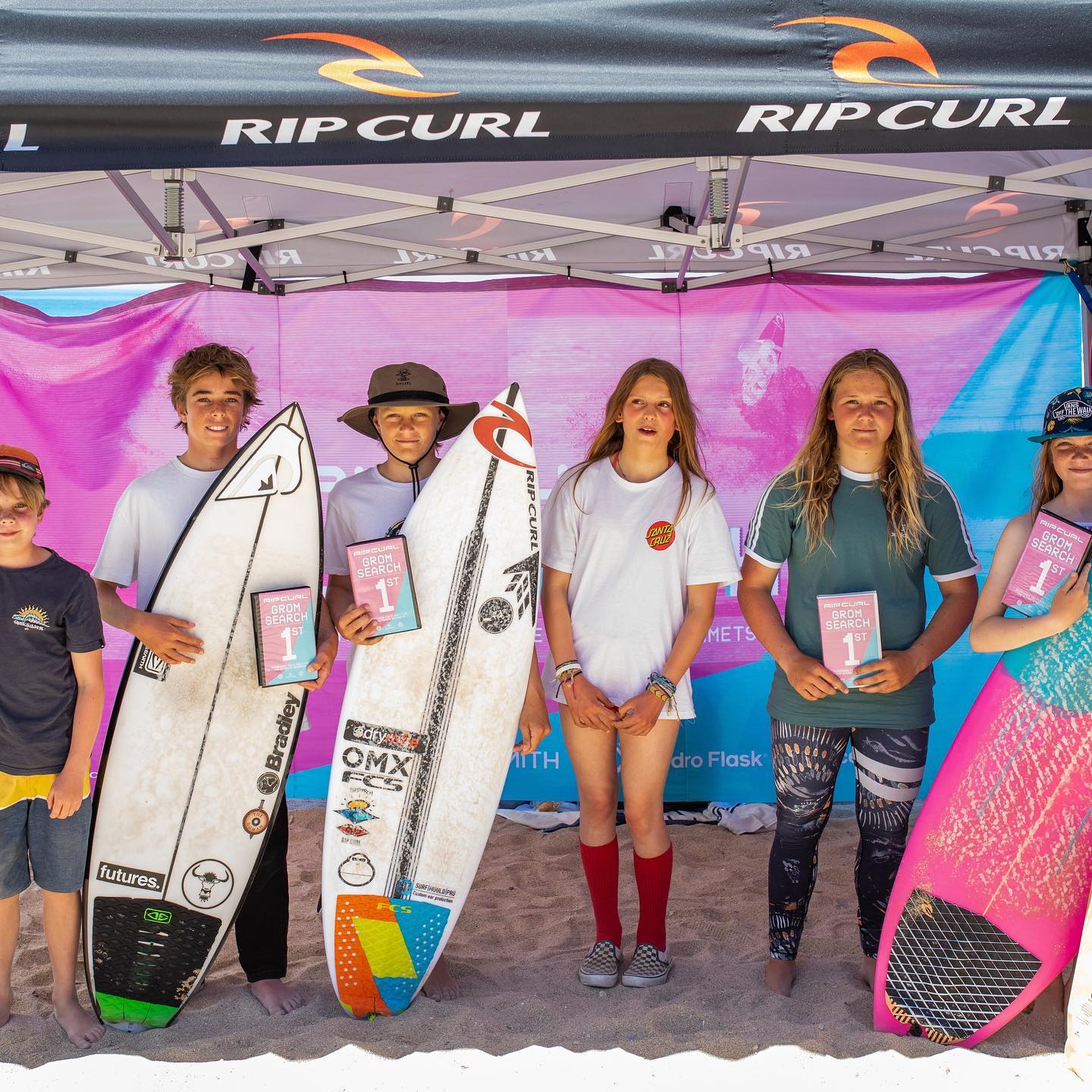 THE EUROPEAN RIP CURL GROMSEARCH FINAL 2022 will be held in Taghazout (Morocco) the February 17th, 18th and 19th 2023!
Created in Torquay, Australia, in 1999, the Rip Curl GromSearch is a competition exclusively for young surfers, boys and girls, under the age of 16 with its own unique character. It is held in various regions of the world at the same time: Brazil, Australia, Indonesia, South Africa, New Zealand, USA and Europe, leading to an International Final which traditionally takes place "Somewhere" in spring. The Rip Curl GromSearch is a real hotbed of young talent, having uncovered future World Champions such as Stephanie Gilmore (8 times World Champion and current world #1 in women's surfing), the Brazilian prodigy and WSL 2014, 2018 and 2021 World Champion Gabriel Medina, and many others. 
Qualified surfers for the European Final 2022
Spain:
Hans Odriozola Boy U16
Saioa Ortega Girl U16
Dylan Donegan Boy U14
Adriana Hidalgo Girl U14
Alvaro Casanova Boy U12
Carla Morera Girl U12
France:
Kalani Giraud Boy U16
Lilo Mazoyer Girl U16
Esteban Coucoulis-Lapierre Boy U14
Clémence Schorsch Girl U14
Matthew Maurin-Lignière Boy U12
Lee-Ann Boudine Girl U12
Uk:
Fynn Gillespie Boy U16
Belle Betteridge Girl U16
Heath Gillespie Boy U14
Bethan Davies Girl U14
Harvey Waters Boy U12
Josie Hawke Girl U12
Portugal:
Matias Canhoto Boy U16
Maria Salgado Girl U16
Jaime Veselko Boy U14
Miriam Julia Girl U14
Francisco Santos Boy U12
Suri Rodrigues Girl U12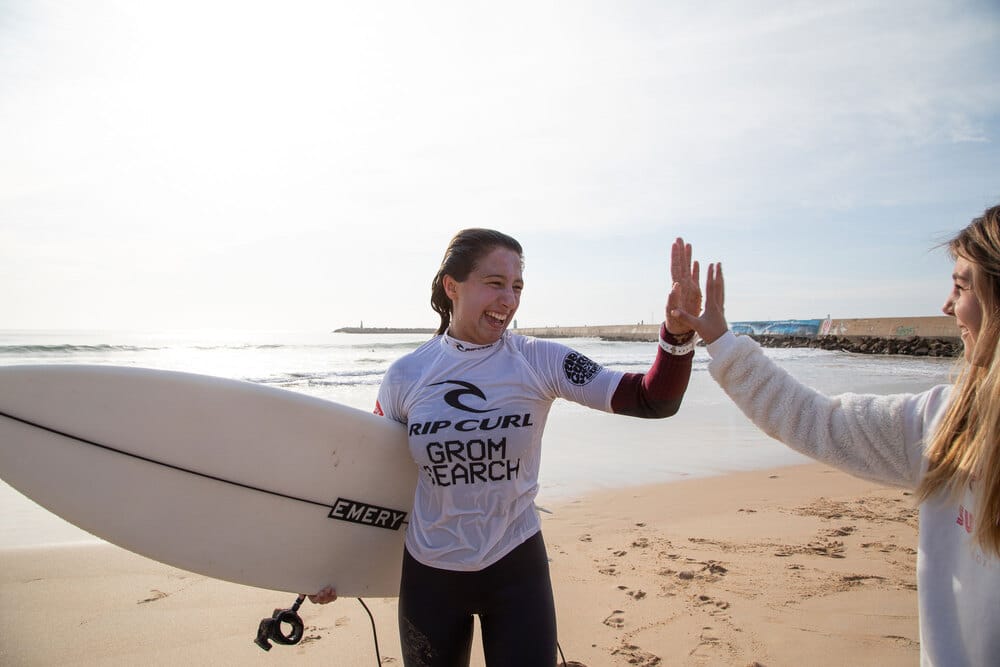 After some very successful past editions in the UK, Spain, France and Portugal, the Rip Curl European Final will take place this time in Morocco at the world class and epic waves of ANCHOR POINT in Taghazout Bay. Meeting there will be an incredible experience for the best Europeans Groms, as a great opportunity to discover a new country, a beautiful culture, and test the best surf conditions to get a chance to become the Best Groms Surfer in Europe.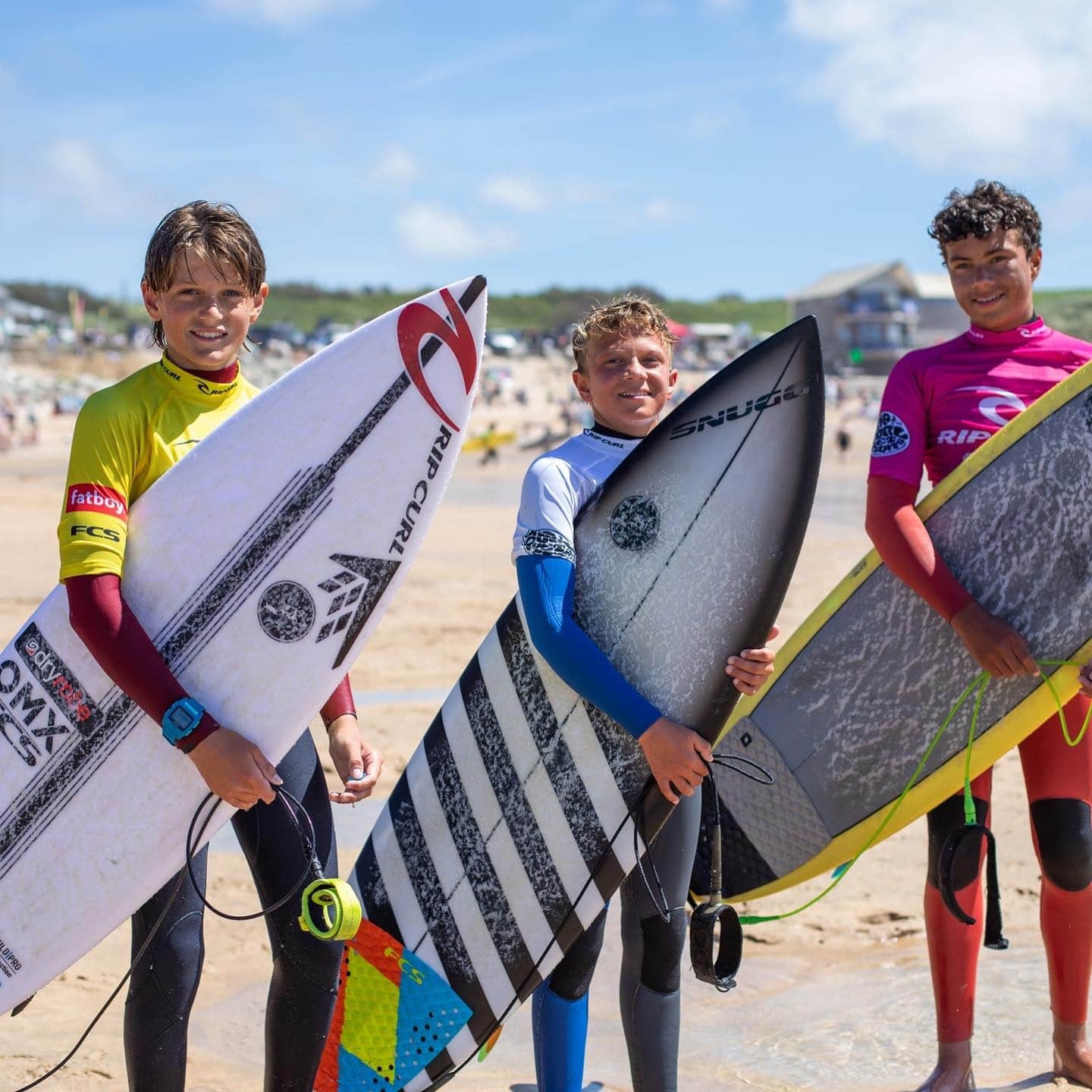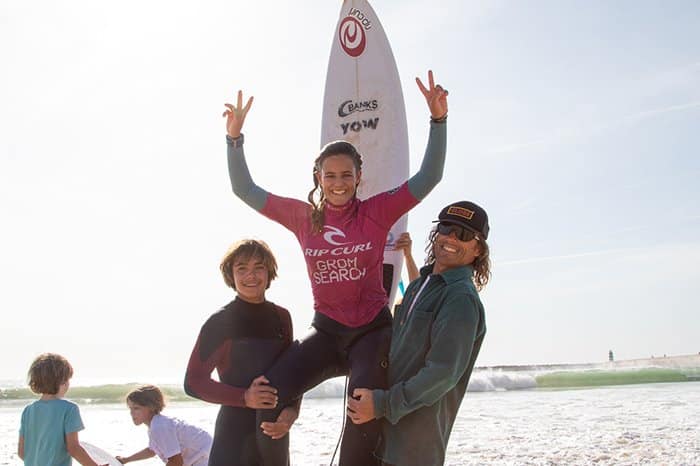 WIN A WILDCARD FOR THE GRAND FINAL WITH THE RIP CURL GROMSEARCH ONLINE EVENT !
For the other European countries where the Rip Curl Gromsearch didn't take place in 2022 (entries from other countries outside Europe won't be judged) the Groms will have the opportunity to win a spot straight to the European Final by submitting 2 videos of their 2 best waves (one right/one left). 6 spots are to be occupied, 2 per age categories (boys & girls).
Starting today until the 31st of October 2022, share your best two waves by hitting the button below:
Rip Curl is partnering with the most experienced European judges, already keen to check out and score your best moves and style as well as the Rip Curl European Team riders such as Teresa Bonvalot, Justin Becret, Kyllian Guerin, Miguel Blanco, Gearoid Mc Daid.
So, no matter what this season again, Groms from across Europe will have their chance to qualify to the European GromSearch Final and in a bid for glory!