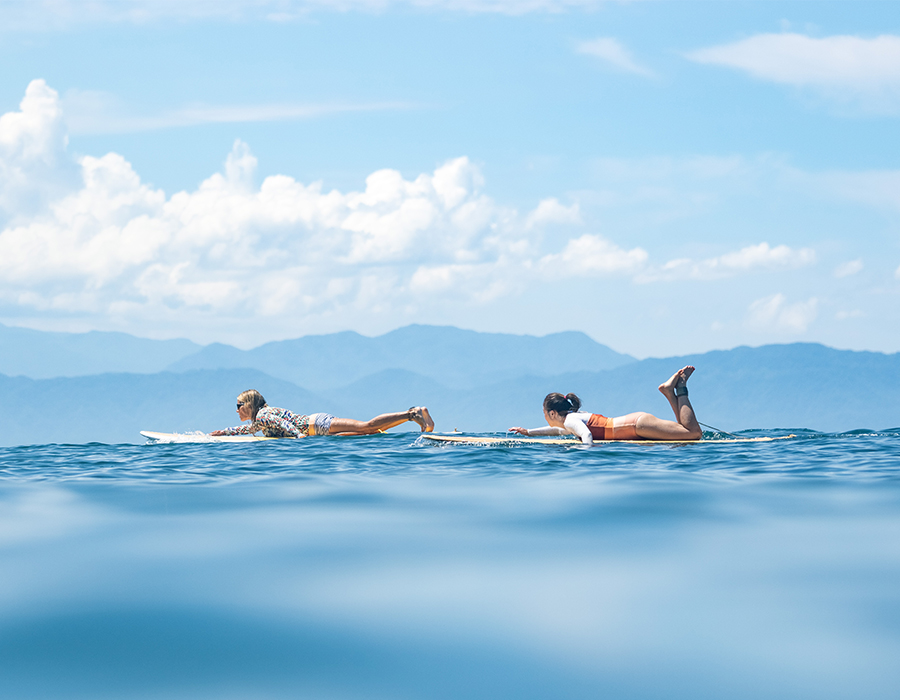 Dryft surf trips are unique. Set in the magical village of Mirleft, Morocco "where the desert meets the sea" in the Anti Atlas mountains, every view is extraordinary. They practice yoga twice daily, and every afternoon is an opportunity for cultural immersion. They may go to local souk, Hamman, drive to a nearby village, enjoy Berber dancing, among many other opportunities. They also have women-only weeks, and create custom trips. They have created a special family reunion and bridal party trips, and also host Yoga Teacher Training.
We spoke to the Dryft team to find out more…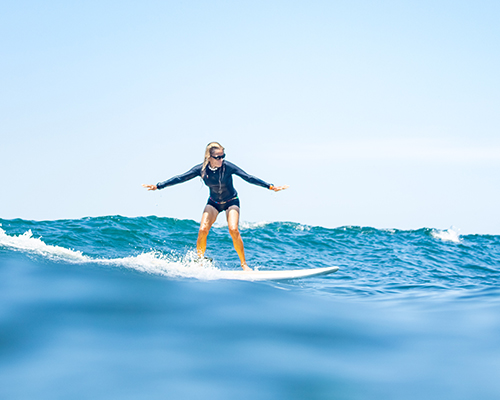 Are there waves for all abilities?
The waves are suitable for all levels. There is plenty of whitewater for beginning surfers and further out the back a point break for the more intermediate and advanced surfers.
How close are you to the beach?
We are about 7 minutes to the surf beach, Plage Sauvage, and our villas are a short walk to Grand Plage.
Describe the camp vibe?
We have a very relaxed vibe. We put all of the offerings out there, excursions to nearby towns, optional ad on trips to the desert and/or Marrakech, SUP yoga, mat yoga, surfing, journaling, and other activities, and our guests can do all of it or none of it! We feel we stand out because we serve Moroccan dishes at each meal, whether cooked in the villa, or out in the village.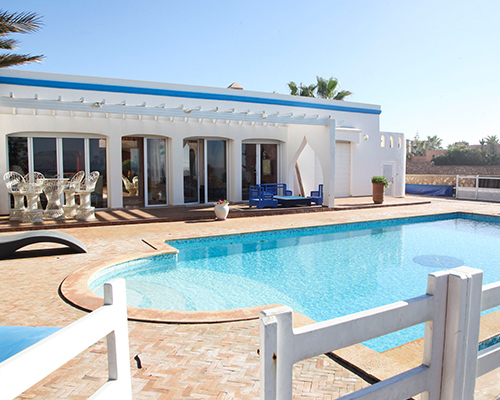 What does a typical day at Dryft Surf Camp look like?
A typical day would begin with yoga at 7:30, followed by a Morrocan breakfast of Berber omelette, crepes, fruit salad, coffee or tea. Then surf, lunch at the beach, option for more surf, or an afternoon excursion to a local town, 2nd yoga, journaling activity or dream-making workshop, dinner, and guests have time to make new friends!
When is the best time to visit?
The best time to visit is September 15-May 30
What sort of surf lessons are on offer?
We are partners with Spotm surf school. All of our instructors are ISI certified and are lifeguards as well. There are always two lifeguards on the beach. We offer lessons to beginners at 2:1 ratio and surf guiding for the more advanced at 3:1 ratio. We have also put beginners 1:1 with instructors when necessary.